Dodge VIN Lookup & Decoder – All About Dodge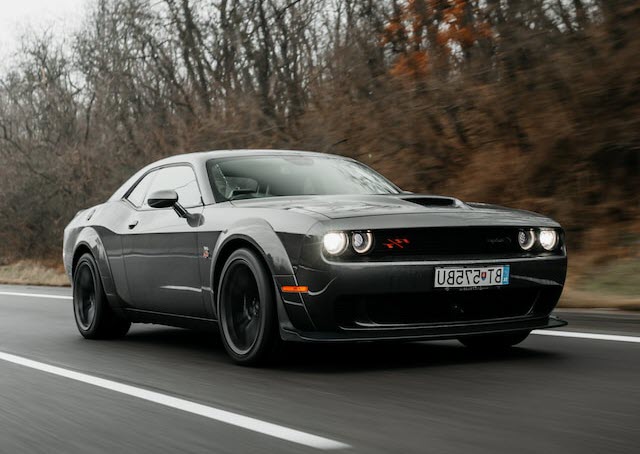 Dodge VIN Lookup
Enter a VIN to unlock the detailed vehicle history report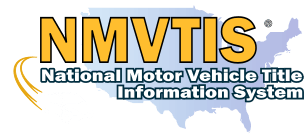 Approved NMVTIS Data Provider
If you are looking to have a thorough understanding of one Dodge car, a Dodge VIN lookup can provide you with essential insights. Running a Dodge VIN lookup is a valuable step to look up vehicle specs, vehicle history, ownership records, warranty, recall records, and other crucial information. And this guide will show you how to do it step-by-step.
Find Dodge's VIN number
The Vehicle Identification Number (VIN) is a 17-digit code that serves as a unique identifier for each vehicle. You can find it on the driver's side dashboard, on the driver's side door jamb, or on important documents such as the vehicle title, registration, or insurance papers.
With a Dodge VIN number, you can access various online resources and databases to get comprehensive reports that shed light on the vehicle's past, enabling you to make informed decisions and ensure a satisfying ownership experience.
5 ways to run a Dodge VIN lookup
There are 5 ways to help you run a quick and easy Dodge VIN lookup check, free and paid.
Method 1 – BeenVerified
BeenVerified is famous for its powerful people search features, but it is also a legit VIN lookup tool, an approved NMVTIS data provider. By performing a VIN lookup, you can uncover a wealth of details regarding the Dodge vehicle in question. Whether you're looking to purchase a used Dodge vehicle or simply wish to verify the ownership, running a Dodge VIN lookup with BeenVerified can access the info you need.
Here's how to search on BeenVerified.
1) Go to the BeenVerified Vehicle Search page.
2) Enter the trailer's VIN and click SEARCH. Or start a search by the license plate number.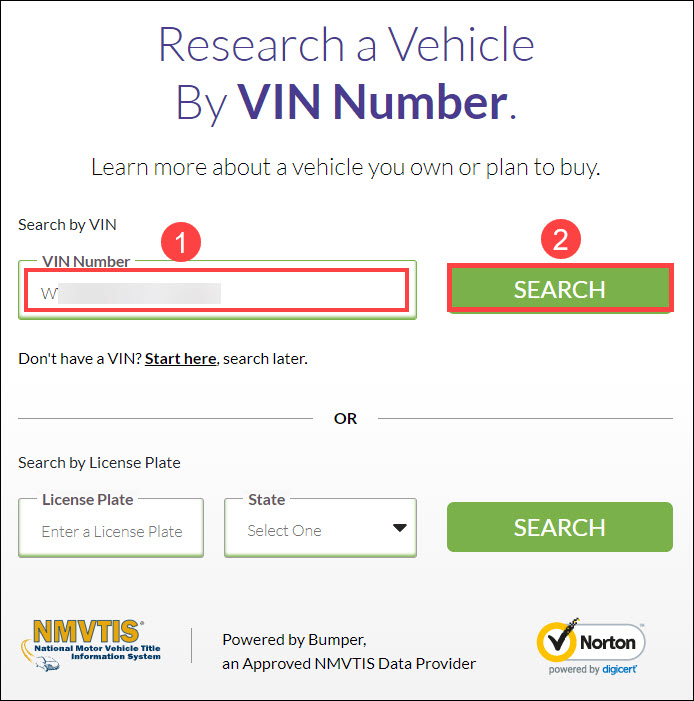 3) Wait a couple of minutes as it scans the database. The report may contain the Dodge's specification, accident history, theft records, recalls & warranties, estimated value change, listing and ownership cost over the previous 5 years.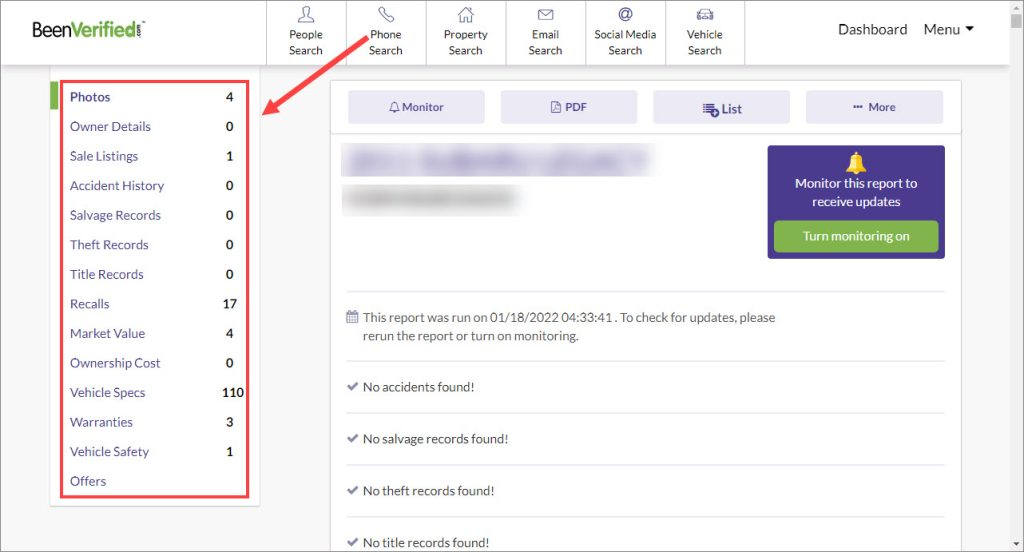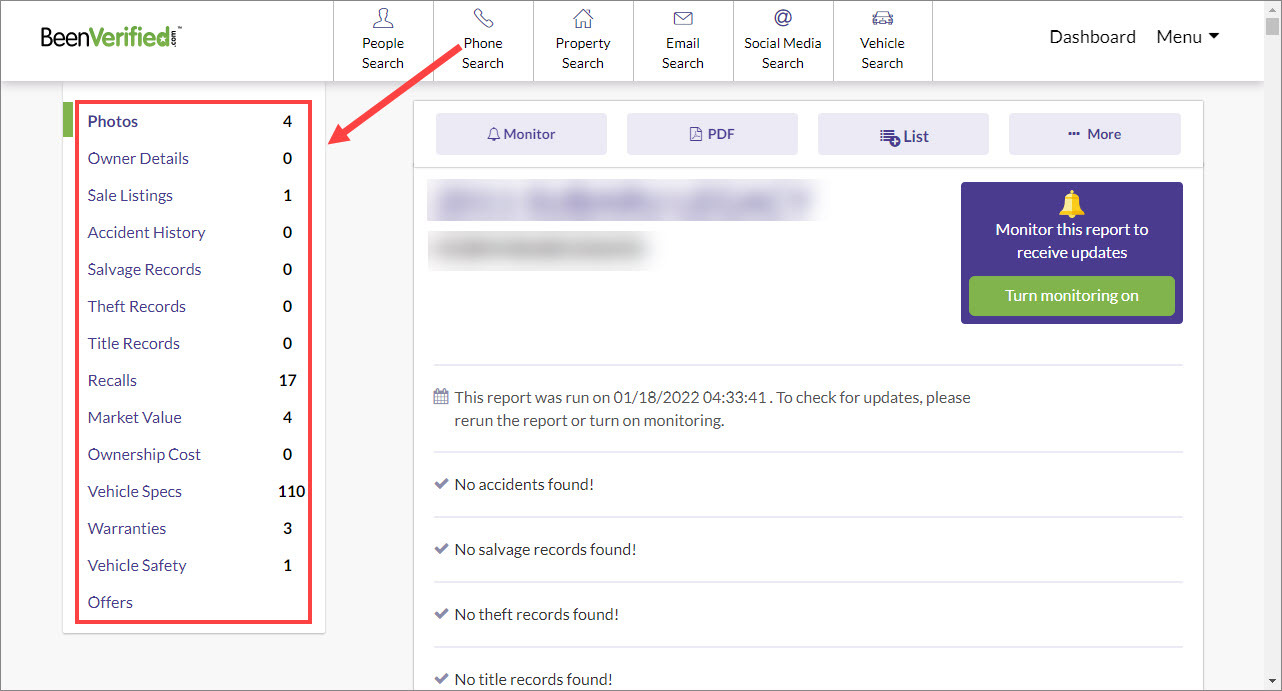 ---
Method 2 – Bumper
Bumper is a trustworthy NMVTIS data provider that provides instant and affordable access to billions of vehicle information. You can access reliable vehicle history reports including the current state of title, salvage history, salvage records, theft records, and other info that help users make clear and wise decisions.
1) On the Bumper official website,
2) Fill in a Dodge's VIN and click Search.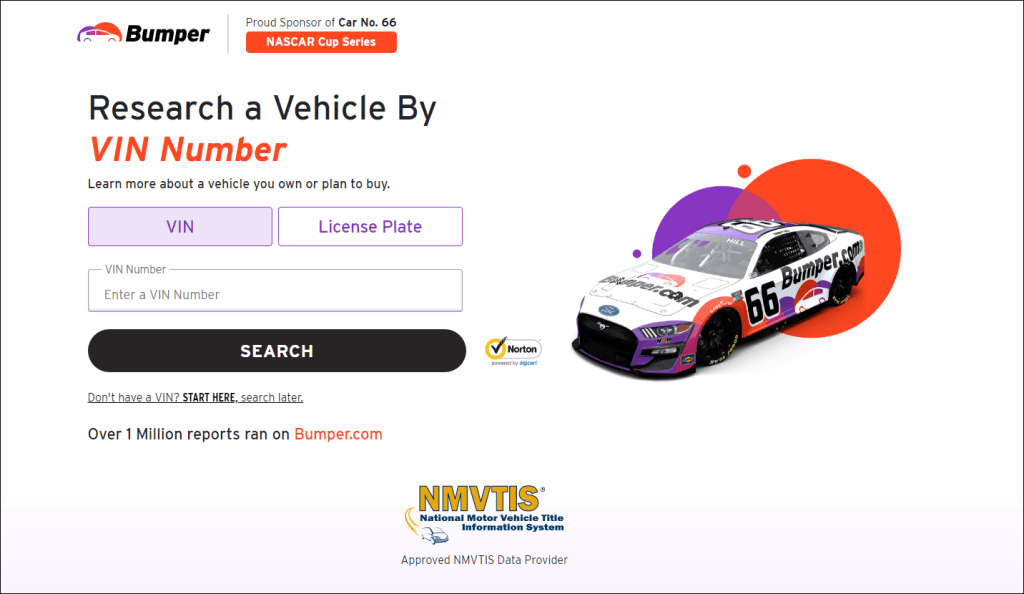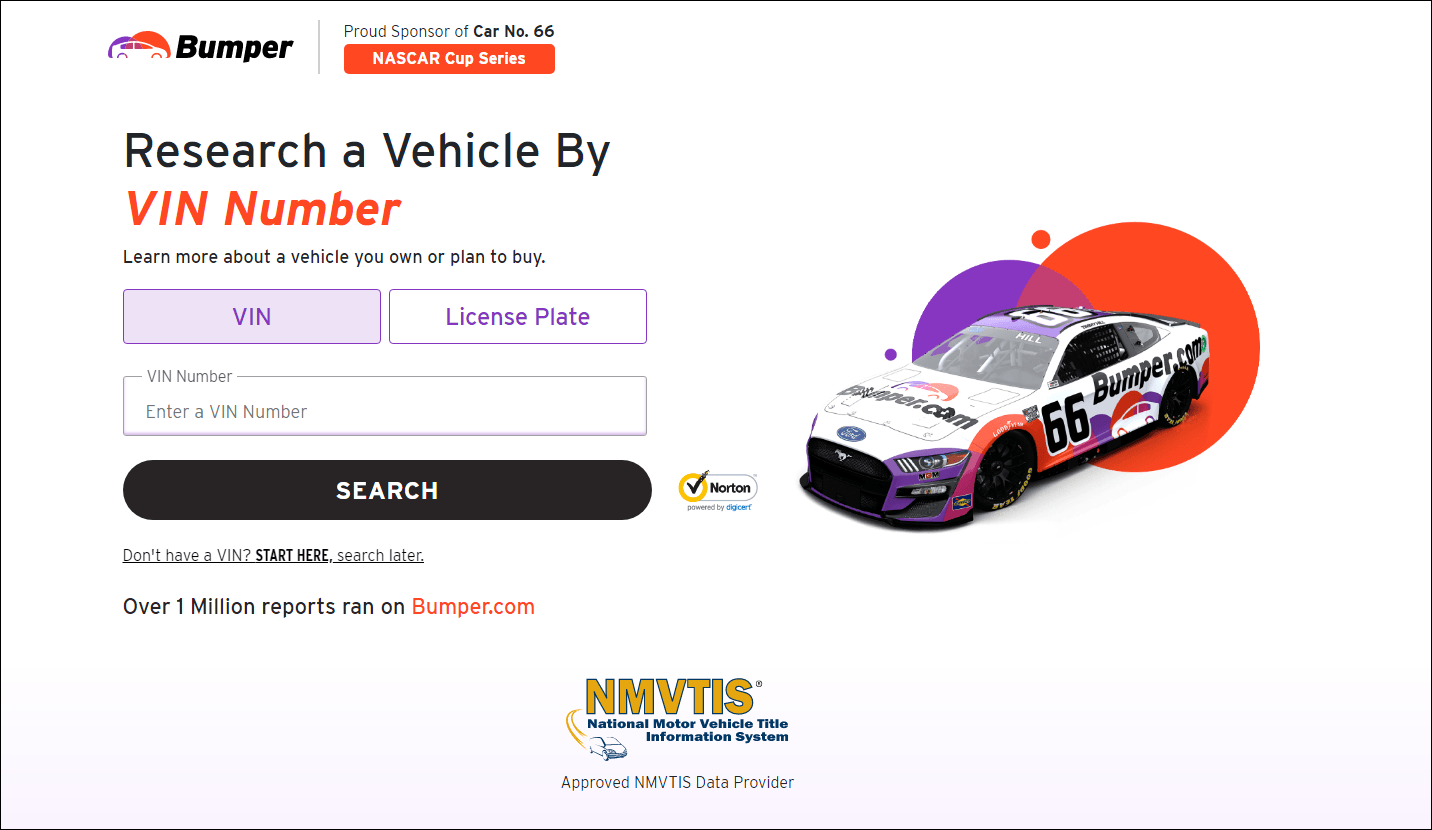 3) Unlock the report when completed. It consists of 15 different categories covering the major events of a vehicle throughout its lifespan.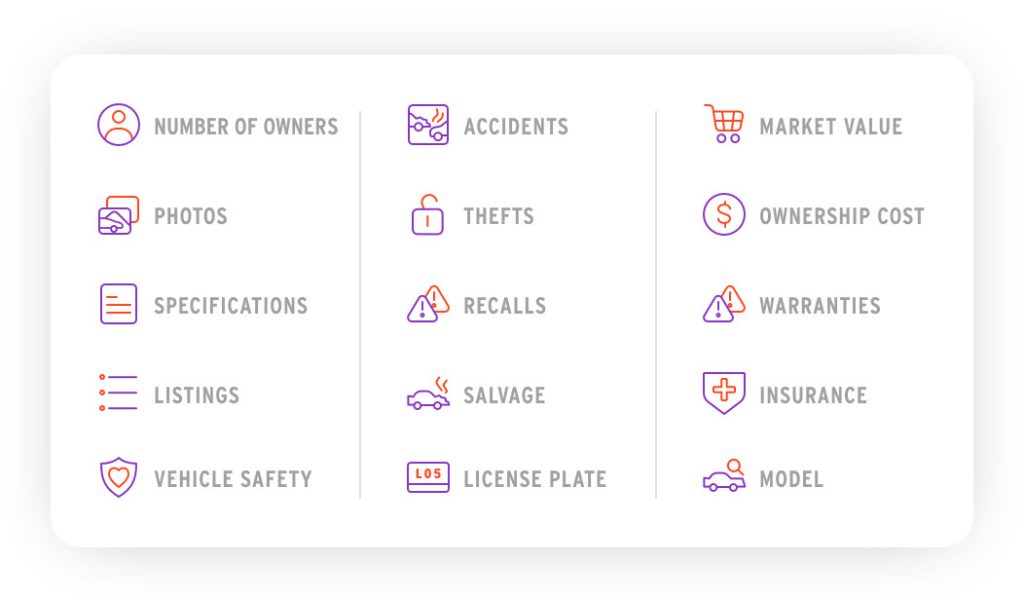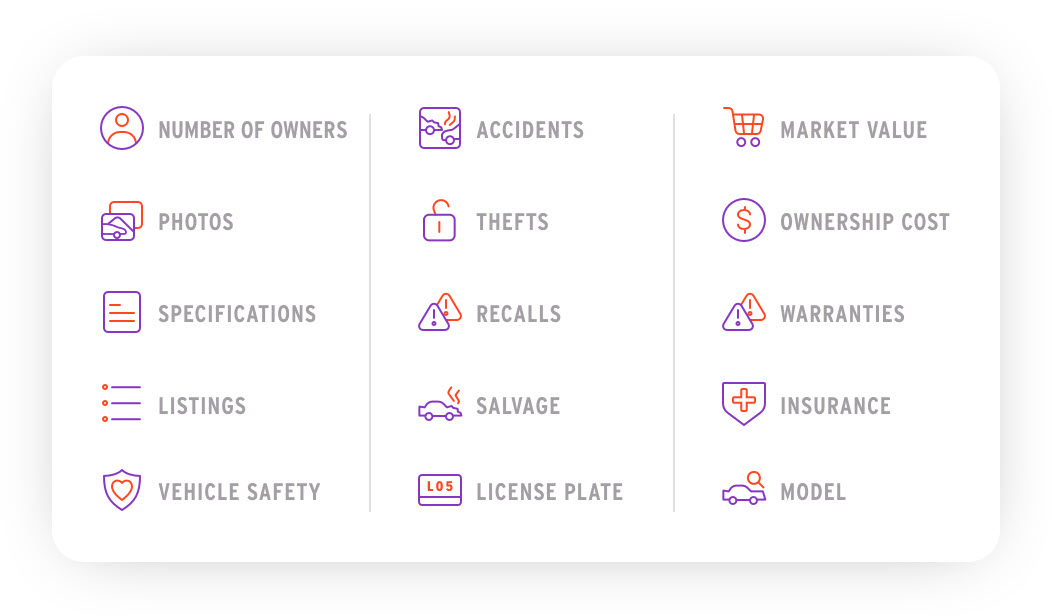 ---
Method 3 – EpicVIN
EpicVIN, aims to reduce uncertainty and fraud in the vehicle trading market by empowering users with an informed insight into a vehicle's history. It offers truthful and up-to-date vehicle history reports with valuable information such as ownership history, odometer readings, warranty information, damages, accidents, recalls, etc.
1) Head to the EpicVIN homepage.
2) Type in the VIN and click Check VIN.
3) The report will collect an extensive list of information, from ownership history, title check, recalls, junk and salvage records, and other details that you'll need to evaluate a chosen trailer.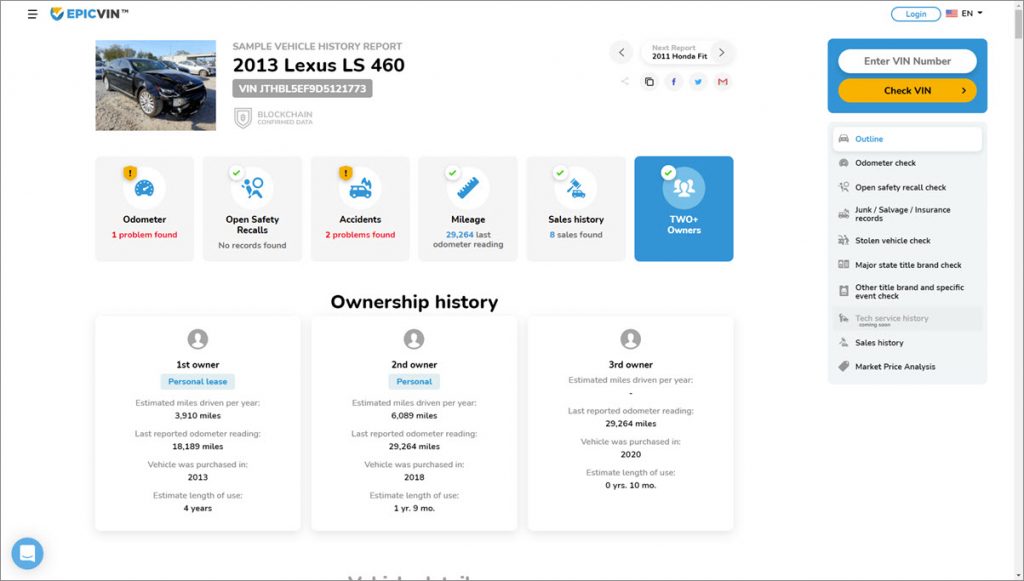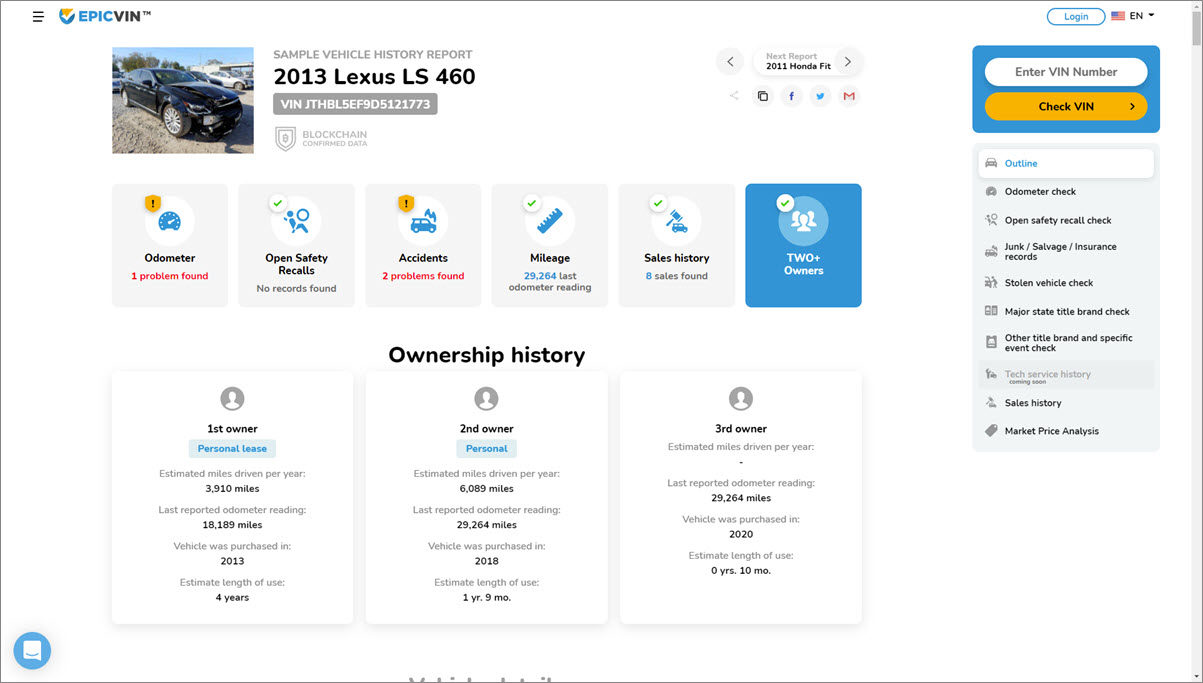 ---
Method 4 – NICB
NICB, short for National Insurance Crime Bureau, is the only organization in the United States dedicated to fighting insurance fraud and crime. Its VINCheck is a free service for users to determine if a vehicle has a record of an insurance theft claim or has been reported as a salvage vehicle by participating NICB member insurance companies.
1) Visit the NICB VINCheck page.
2) Enter VIN, or upload the VIN picture, then tick the box and then click SEARCH VIN.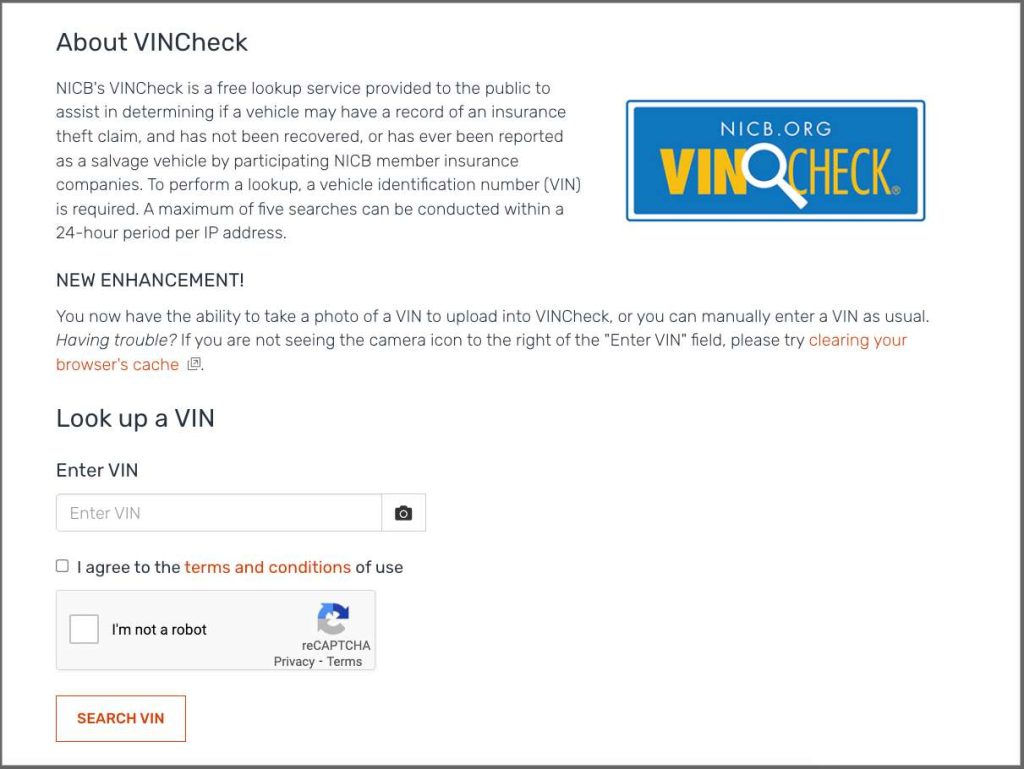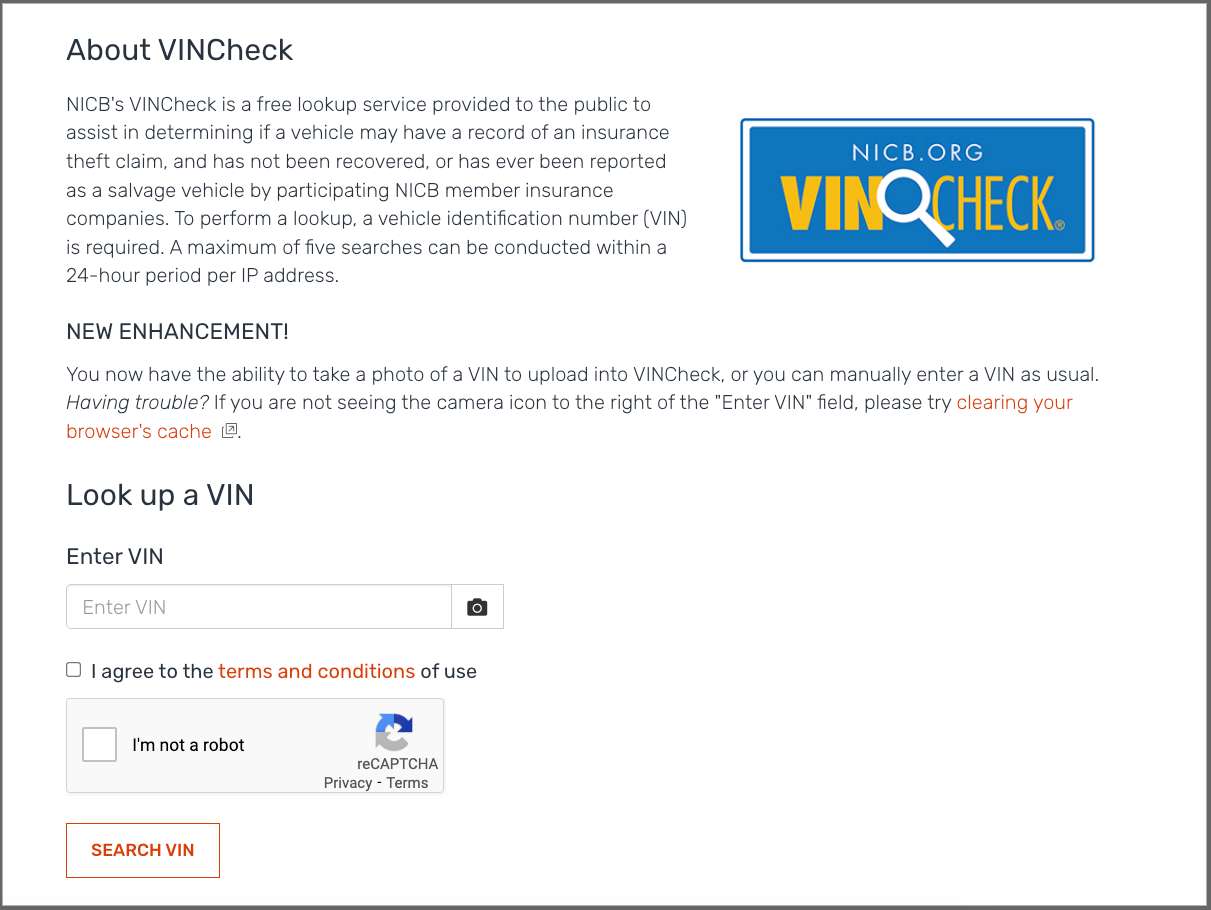 3) You'll learn if the vehicle is a stolen car or has been declared a total loss due to damage or collision.
This free service can't provide more information about the vehicle and it has a maximum of 5 searches a day per IP address.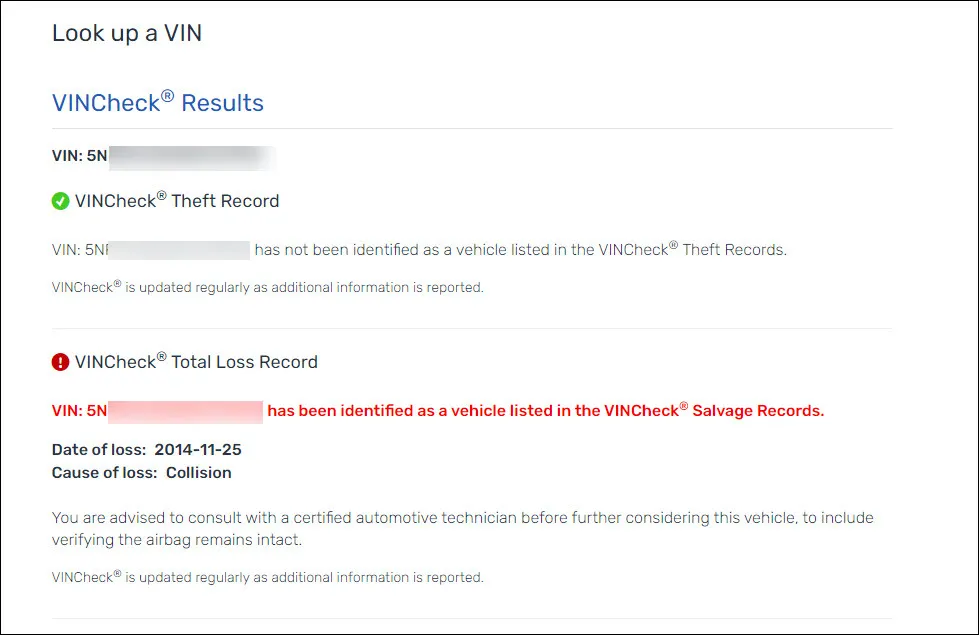 ---
Method 5 – NHTSA
National Highway Traffic Safety Administration (NHTSA) is an operating administration of the US Department of Transportation. It is where to identify specific spect information, the safety issues, and recalls of a specific vehicle by VIN for free.
1) Navigate to the NHTSA's VIN decoder.

2) You'll see the unrepaired recalls related to the VIN in the past 15 calendar years.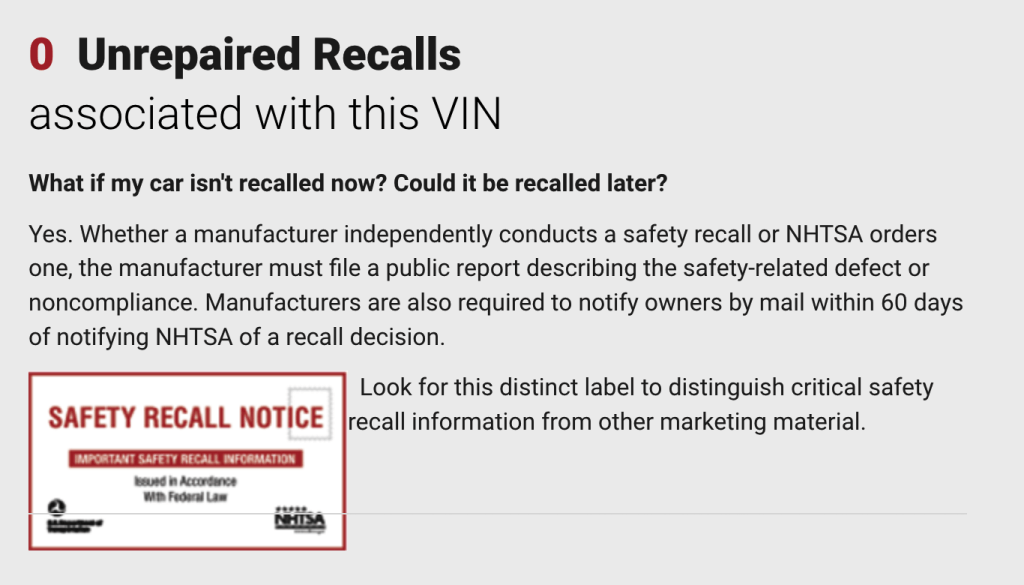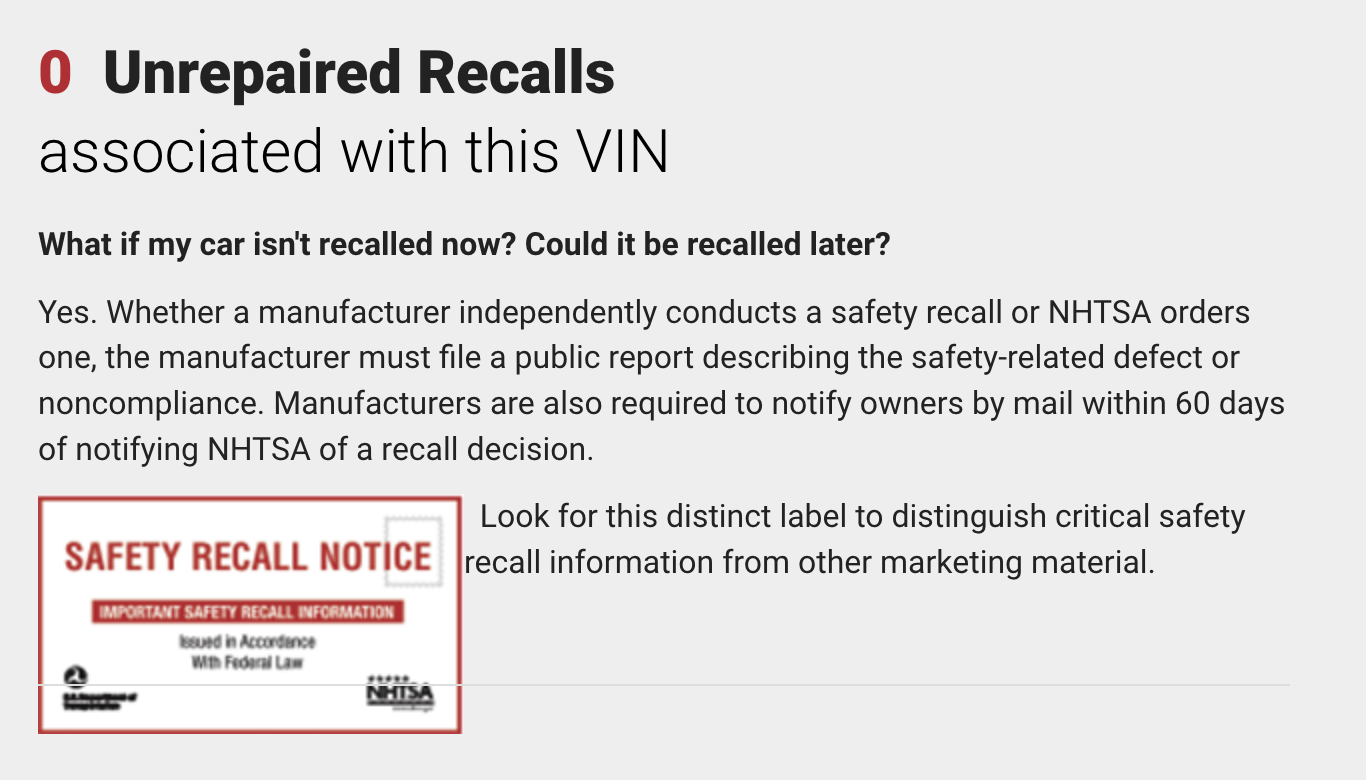 3) Go to NHTSA decoder page.
4) Enter the VIN number, choose Model Year and click Decode VIN. If you don't know the Model Year, leave it blank.

5) You'll see the full vehicle details.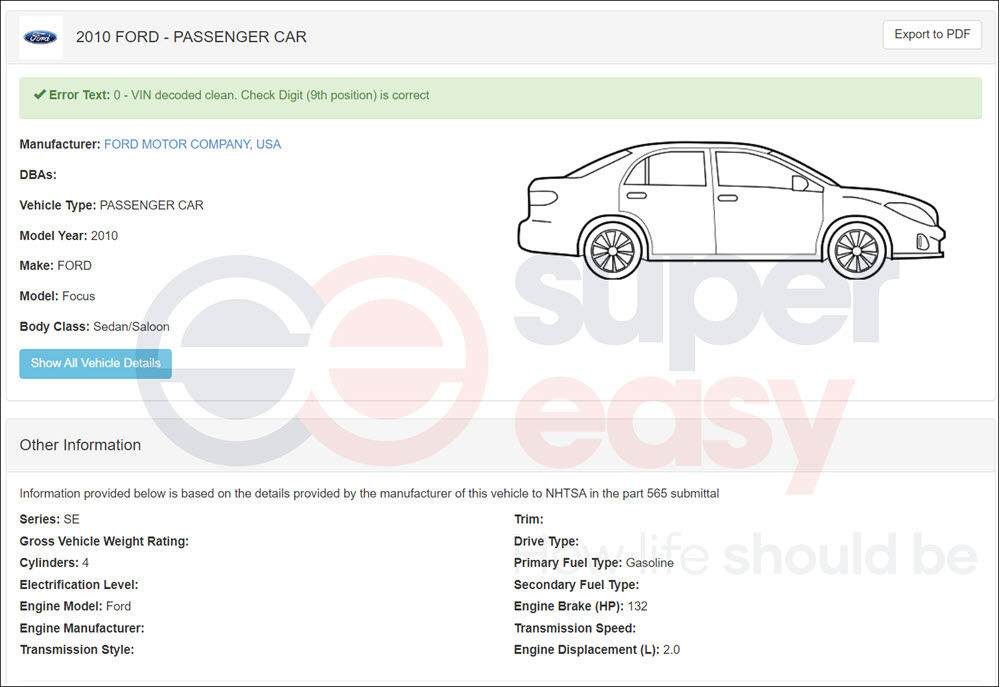 ---
So that's all for the Dodge VIN lookup. If you have any questions or suggestions, feel free to leave a comment below. We'd be glad to help.
The methods in this article provide you with easy access to public record information, but without a guarantee for accuracy and may include links to websites not listed as a Consumer Reporting Agency (CRA). Information acquired from these bodies is illegal to be used for employment, housing, credit, and other purposes alike, according to laws such as the Fair Credit Reporting Act (FCRA). If you're not sure whether your use of our methods is appropriate, click here for details.