[Fixed] Discord Desktop Notifications Not Working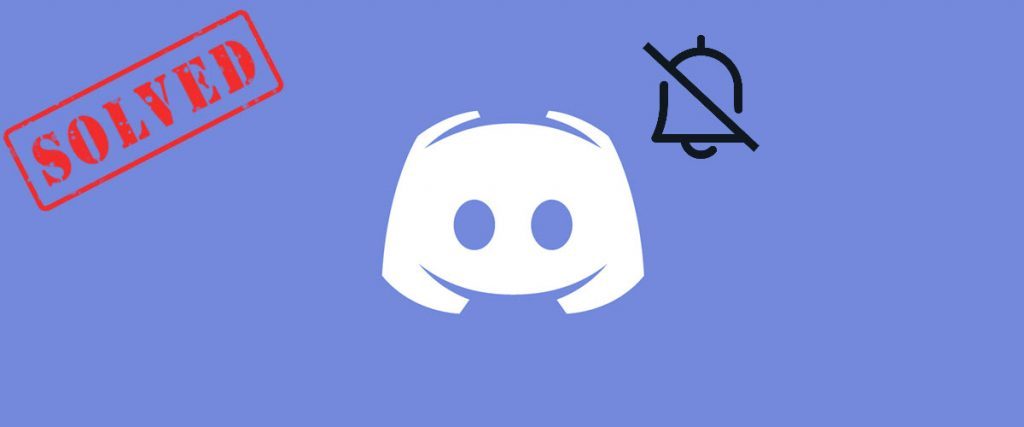 If Discord not sending you notifications, it could be annoying. As Discord notifications seem to work for DMs, doesn't work for non-nitro servers with messages or even mentions, users will miss important information. Don't worry, it can be fixed easily.
For PC users
1. Enable Discord desktop notifications
Before trying any fixes, make sure your Discord status is Online, not Do Not Disturb. Then, check Discord Desktop notifications is enabled or not. If it's disabled, you can't receive Discord notifications.
Run Discord. Click the gear button on the bottom.

Click the Notifications tab, then check the Enable Desktop Notifications. Make sure you've turned on this option.

Check Discord notifications, if it's not working, move to the next fix.
2. Update Discord
If there's nothing wrong with Fix 1, and you've turned on notifications for specific channel and server, but Discord notifications is still not working, updating the Discord to the latest version may help. The issue might be caused by some bugs in the app. It's also possible that the outdated version doesn't work well.
Find Discord in the taskbar.
Right-click on Discord.
Click Check for Updates… and wait for the process.

Download and install the available version.
Check if you can receive Discord notifications.
3. Check the output device (no sound)
If you can't hear Discord notification sound, please check your Output device. Make sure you've selected the right output device.
Run Discord. Click the gear button on the bottom.

Click Voice & Video in the left panel.
Select your output device from the drop-down menu.

Close the window and check whether you have the notification sound or not.
4. Turn off the Streamer mode (no sound)
Turning off the Streamer mode is a way to solve the no Discord notifications sound issue.
Run Discord. Click the gear button on the bottom.

Click Streamer mode in the left panel.
Check the Enable Streamer Mode, it should be off.

If it's on, turn off the option.
If it's off, turn on the option and then turn it off again.
Close the window and Discord.
Reboot Discord and check whether you have the notification sound or not. If it's not working, you can try to update your Discord app or Windows system.
For mobile users
Make sure you've opened the notification settings (Settings > Notifications) on your phone.
A user reported the Discord support team told him that the team disables push notifications on servers over 2500 people. This could be the reason for stop getting notifications if your server just passed the 2500 people recently. But it's no harm to try these fixes, it may work for you.
1. Adding a profile picture
A user reported that after adding one profile picture to the server, the notifications start working again as normal. It works for some users, you can have a try.
Run Discord on your PC.
Click the arrow beside the server's name.

Click Server Settings.

In the Overview tab, click Upload Image.

Click Save Changes to save the picture.

2. Update Discord app
Updating the Discord app is another fix to try. The Discord team will update the new version to fix some existing issues, so if the Discord notifications not working on your phone, you can try updating the Discord app to solve the issue.
Android users could go to Google Play app store, iOS users can update from Apple store.
How to get Discord Nitro for free
You can always earn extra cashback with Coupert by shopping at 7000+ participating stores. Besides, you can get $20 when you invite a friend or a family member to Coupert.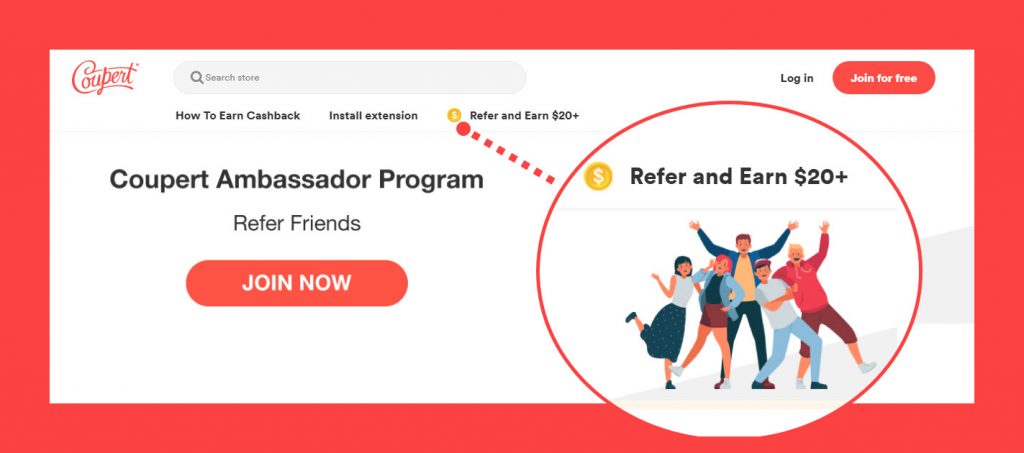 Coupert is a free extension for the browser that will tell you if there're available coupons for the site. This free tool saves your time and eases the process of searching for coupons.
To qualify, just install the Coupert extension to your browser and sign up. Then refer your parents or your friends to get $20 for each new installation.
Install Coupert on your browser for free and sign up.
Go to discord.com and click the Coupert icon on the upper-right corner.
Then you'll see all available coupons. Click Activate to earn cash back on your purchase. (You can get a cashback for sure even if there isn't a working promo code).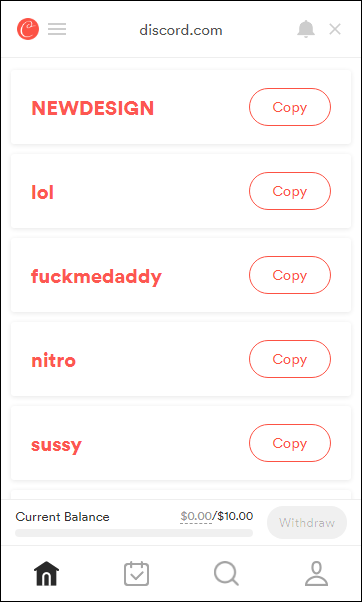 So you'll get a discount AND a cashback through Coupert!
Once you accumulate $10 worth of points, you can withdraw cash to pay for the Discord Nitro.
You can also try Ibotta or Fetch Rewards to earn rebates by submitting your receipts. It accepts receipts from most of the stores you frequently visit, such as Walmart, Target, Kroger, Walgreens, and more. 
Conclusion
Hope these fixes could help you solve the Discord notification not working issue. If you have any questions or comments, you're welcome to leave comments below.