DeleteMe Free Trial: How to Get Free Scans on DeleteMe (2023)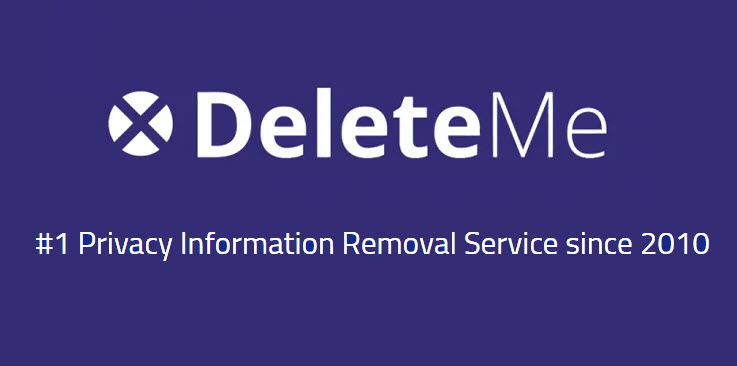 Special Offer: 20% Off Any DeleteMe Plans
DeleteMe is an online service that scrubs your info not just from Google, but 580+ other data brokers. It's one of the best privacy solutions that hires human agents for data removal. If you're deciding whether you should get on board, you're in the right spot. In this post, we'll show you how to do a free scan on DeleteMe.
How does DeleteMe work to remove your data?

Different from other opt-out services, DeleteMe employs opt-out experts to handle significant sites where automation won't cut it. Some steps may require human intervention.
Here's how DeleteMe helps remove your data:
You search the name on the DeleteMe official site.
DeleteMe generates a report showing the potential leaks.
After you subscribe, you provide names, phone numbers and addresses you'd like to remove from data brokers. You may need to provide personal information to get your data removed. (There's no other way around.)
DeleteMe assigns an operator to search and remove your data. This process may take up to 7 days. Once it's done, you'll receive a removal report.
DeleteMe will set up a regular check to remove your data every three months.
How to get a free scan on DeleteMe
DeleteMe allows you to do a free scan for leaked personal information on dozens of data brokers. Here's how:
Go to the DeleteMe search page.
Enter a name and city. Then click Scan FREE.

Once DeleteMe generates a report, it'll show partial information about the data records. Once you subscribe, you'll have access to the complete report and see how many data brokers have your personal info.

Is there a free trial for DeleteMe?
Currently, DeleteMe doesn't offer a free trial for data removal. This makes sense as it needs to cover the labor cost of the manual data removal. But the silver lining is, you can use a promo code to get up to 20% off any subscriptions.
And here're some of the latest coupon codes:
Free alternatives to DeleteMe
As we may have different needs when designing removal plans, it's never a bad idea to check out all the options. If you're having second thoughts about DeleteMe, here're some widely acclaimed alternatives that are worth considering.
1. OneRep
OneRep is one of the most famous data removers. According to the website, it covers up to 190 data brokers (Spokeo, TruthFinder, Whitepages, etc.) while offering a 5-day free trial for you to try the removal service. One good thing about OneRep is that it gives you the complete report after the free scan, which means you can still remove the info yourself.
| | | |
| --- | --- | --- |
| | 1 Person | Family (up to 6) |
| Price ($/year) | 99.95 | 179.88 |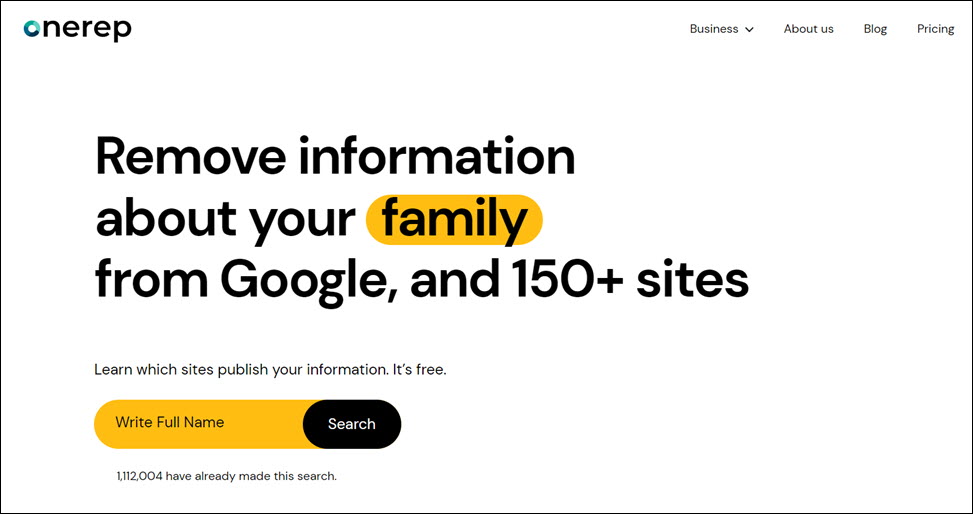 2. Optery
Founded in 2020, Optery appears to be a powerful up and comer in the removal business. It covers over 200 data brokers and people search sites. You can sign up for a Free Basic account for the scan before deciding if you'd like to upgrade. At the beginning, it'll ask you to provide personal info like name and address to initiate the scan, but the service makes it clear it doesn't sell or share with third parties.
| | | |
| --- | --- | --- |
| | 1 Person | 2 People |
| Price ($/year) | 99.00 – 249.00 | 158.4 – 398.4 |