Defensive Driving Course | Easy Way to Get Car Insurance Discount
Mastering defensive driving not only enhances your road safety skills but also comes with an added perk: the potential for a car insurance discount! Let's dive into how this double win works...
What is defensive driving course
A defensive driving course is like giving your driving skills an upgrade. It's a practical and interactive training that teaches you how to anticipate and effectively react to potential hazards on the road. Imagine learning the secrets of staying calm in tricky situations, mastering techniques to avoid accidents, and becoming a superhero of safe driving. It's a bit like Jedi training, but for the road – helping you become a more confident, aware, and skilled driver.
Benefits of defensive driving courses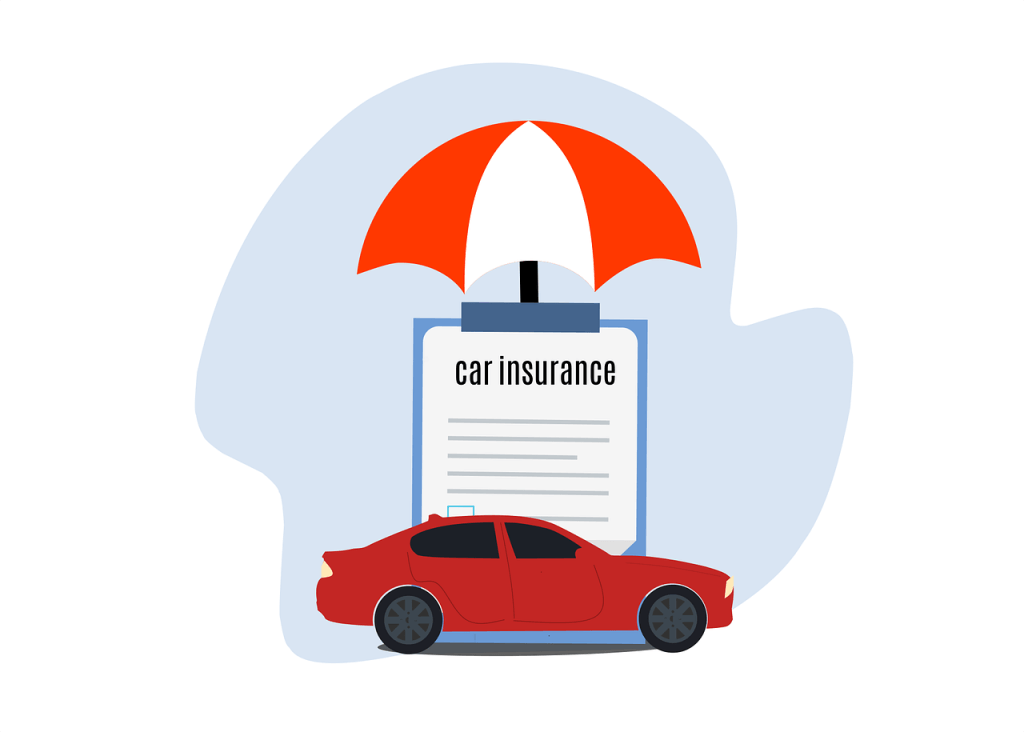 Benefit 1 – Get a car insurance discount
Since defensive driving can make you safer on the road, many insurance companies will offer a discount on your auto insurance when you show proof of course completion. The actual amount of the discount will vary based on your insurer, age, state, and other factors. For example, while a defensive driving discount is available to all age groups, it can be especially advantageous for younger and older drivers who may have higher car insurance premiums.
In some states, taking a defensive driving course can mean a reduction of up to 15% in your insurance rates for a period of three to five years. Here's a list of large insurance companies that offers defensive driving discount.
| | |
| --- | --- |
| Insurance Company | Discount |
| State Farm | Up to 15% |
| Farmers | Up to 15% |
| Progressive | Up to 15% |
| GEICO | Up to 10% |
| Allstate | Amount varies |
| USAA | Amount varies |
| Travelers | Up to 8% |
| Nationwide | Up to 5% |
| American Family | Amount varies |
Note: The discount amount can vary depending on your state, age, and other factors
Benefit 2 – Reduce points on your driving record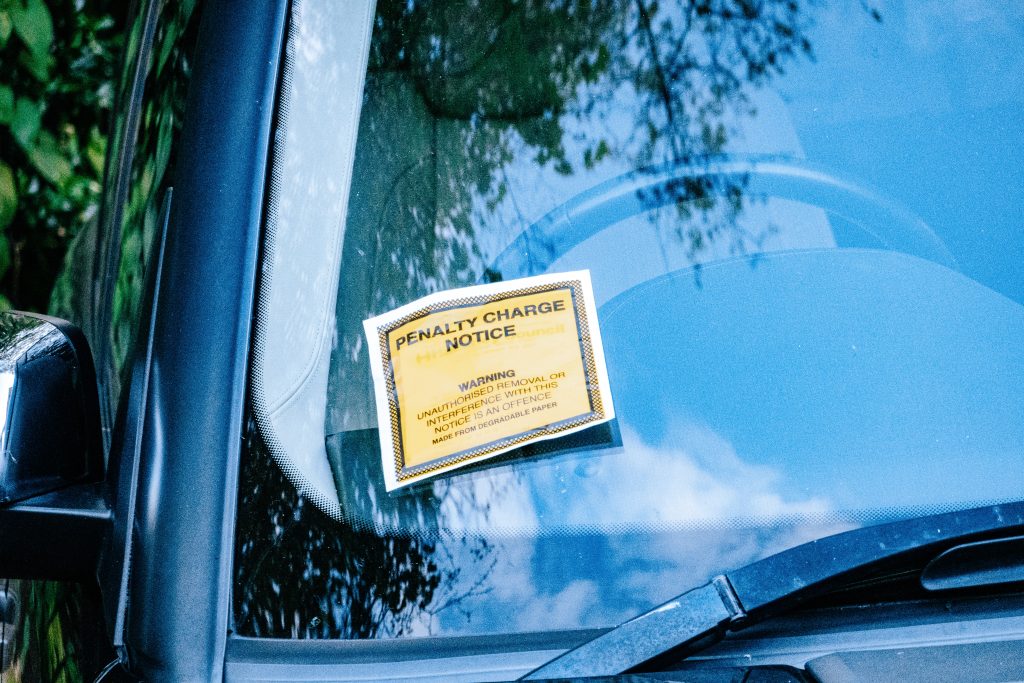 If your driving record has a few tickets hanging around, a defensive driving course can act like a magic eraser. In some states, taking these courses can help reduce or even eliminate the points on your driving record, or prevent a moving violation from going on your record.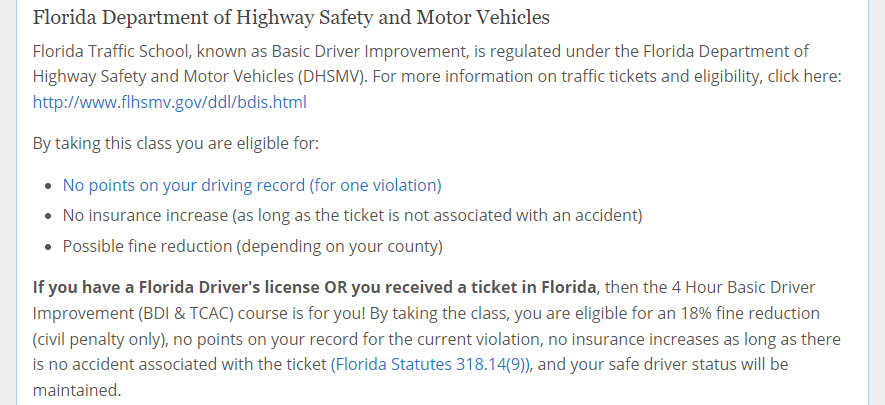 Ticket dismissal and point reduction regulations vary by state. If you're considering a course for this reason, be sure to review the course description before enrollment.
Benefit 3 – Anticipate, react, and master road surprises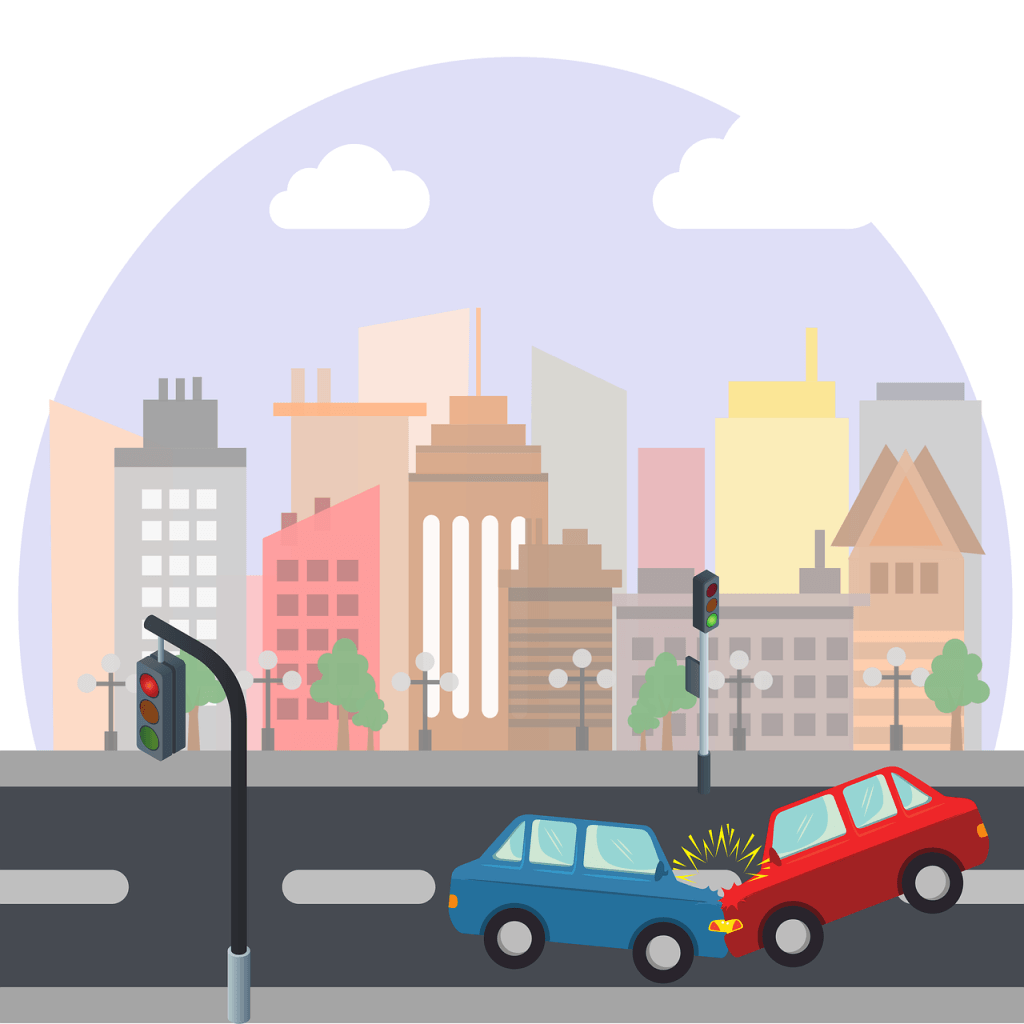 Defensive driving courses aren't just about earning a discount — Most importantly, they can teach you to anticipate situations that may result in a collision.
The truth is, no matter how skilled you are behind the wheel, the unpredictable actions of others and ever-changing road conditions are beyond your control. From aggressive drivers to weather challenges and breakdowns, the road is full of surprises. A defensive driving course is your key to mastering these situations. It offers vital strategies for diverse scenarios like aggressive drivers, road rage, and stress, even delving into the psychology of driving, including reflexes and decision-making.
How much does a defensive driving course cost
Rest assured, taking a defensive driving doesn't have to break the bank. Online courses, often a mere $10 to $40, let you conquer road smarts from the comfort of your digital den. In-person classes, on the other hand, might stretch up to $100. Yet, the coin you spend could come back in folds, as this investment often pays off with a nifty discount that sticks around for three years. And fear not, as the tale doesn't end there – you may complete the course again every 3 years to save on your insurance policy.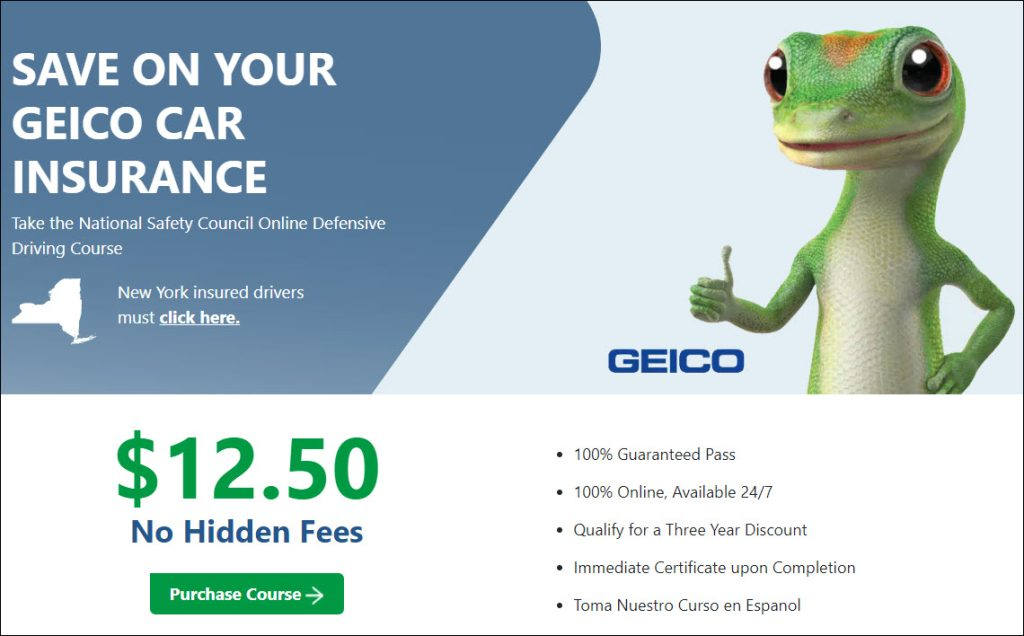 How to get a defensive driving course discount
Step 1 – Check your state's laws or regulations
The specific regulations or laws regarding defensive driving courses and the menu of options vary from state to state in the US.
Mandatory vs. optional: Thirty-four states and the District of Columbia require insurance companies to provide a defensive driving discount to eligible drivers, while others leave it as an optional incentive for insurance providers.
Schedule: Many states require a 4-hour course for the certificate and discount, while others need 6 to 8 hours.
Learning format: Online defensive driving courses or learning through videos are options in some states, while others insist on in-person classes. (most states offer online option)
Step 2 – Check with your insurance provider for discount eligibility
Reach out to your insurance company's customer service department. You can find their contact information on your insurance documents or their website. Ask a representative about their defensive driving course discount and the eligibility criteria.
Some insurance providers might have this information readily available on their website. Simply navigate to the discount section, look up details about defensive driving. Don't forget to filter by your state for state-specific information. You can simply type in "defensive driving course " or "defensive driving discount" along with the name of your insurer.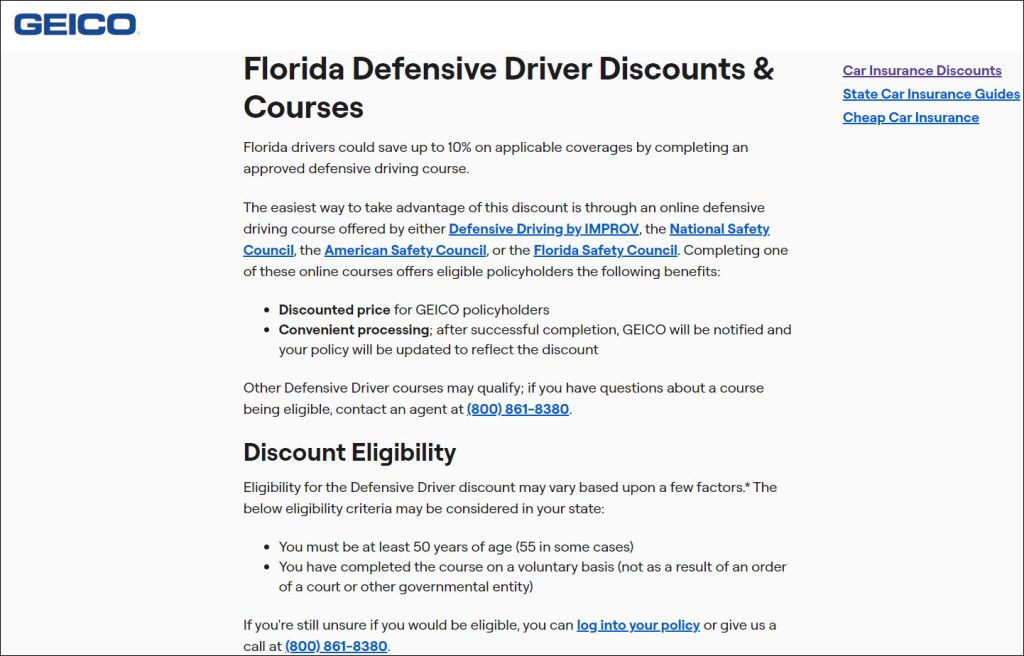 For example, in order to secure a discount from Progressive, certain conditions may apply. These could involve meeting specific age requirements, maintaining a spotless driving record, enrolling in the course voluntarily (rather than being court-ordered), or fulfilling other criteria tailored to your state's regulations.
Step 3 – Require a list of approved courses
Ask for a list of approved defensive driving courses that qualify for the discount. Some insurance companies may have specific courses they recognize.
Step 4 – Enroll in one of the courses
Evaluate carefully the expenses, schedules, and formats (such as in-person versus online) of approved defensive driving courses. Register and pay for a course. Courses typically take 4-8 hours to complete.
Step 5 – Claim the defensive driving discount
To get the discount, you'll need to provide the completion certificate to your insurance company as proof that you've successfully completed the course.
After submitting the required documentation, confirm with your insurance company that the discount has been applied to your policy. You should see a reduction in your premium amount on your next billing statement. If there's any problem, just contact the company directly.
For certain programs, once you complete the course and pass the final exam, your completion will be automatically reported to your insurer. Just review the course description carefully for relevant information.
What's included in a basic defensive driving course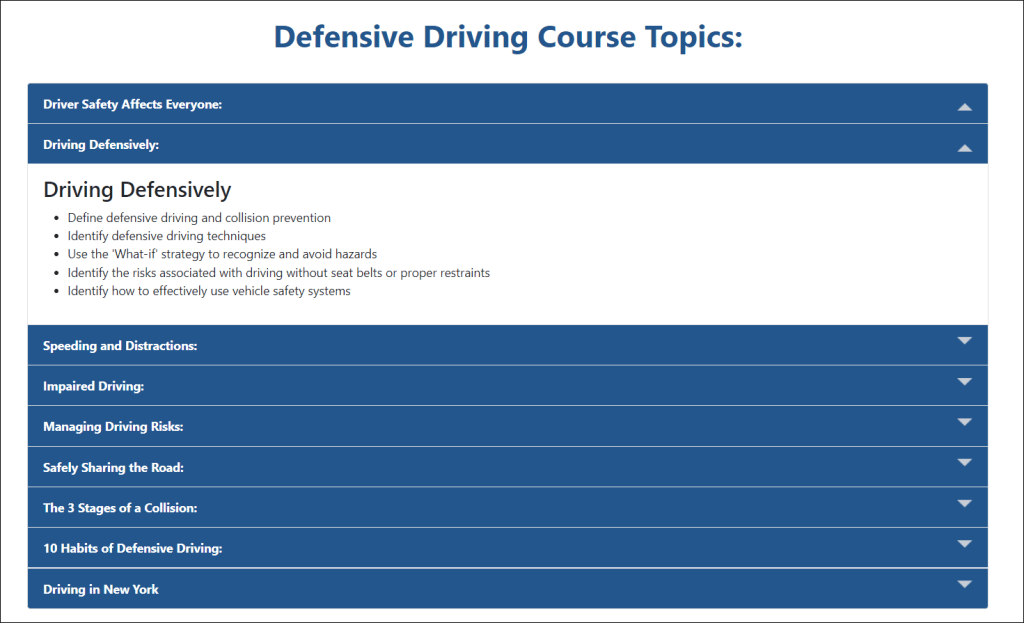 A basic defensive driving course offers a comprehensive toolkit designed to equip you with essential skills and insights for navigating the complexities of the road. Let's take a closer look at what you can expect to find in such a course:
Definition and core principles of defensive driving
Managing driving risks

Managing adverse conditions

(handle adverse weather, road conditions, and low-visibility scenarios with confidence)
Road psychology, defensive attitude and behavior
Strategies to stay focused and attentive
Stages of a collision and safety mechanisms
Common habits of defensive driving
State-specific traffic laws
More…
The content, including specific topics and their coverage, can differ between different defensive driving courses, but the essential principles and fundamental teachings tend to remain relatively uniform.
Bonus Tip
Many insurance companies offer their own customized safe driver programs, designed to reward responsible driving behaviors and promote road safety. These programs often come with catchy names, like State Farm's "Drive Safe & Save" or USAA's "USAA SafePilot," adding a touch of innovation to the world of insurance.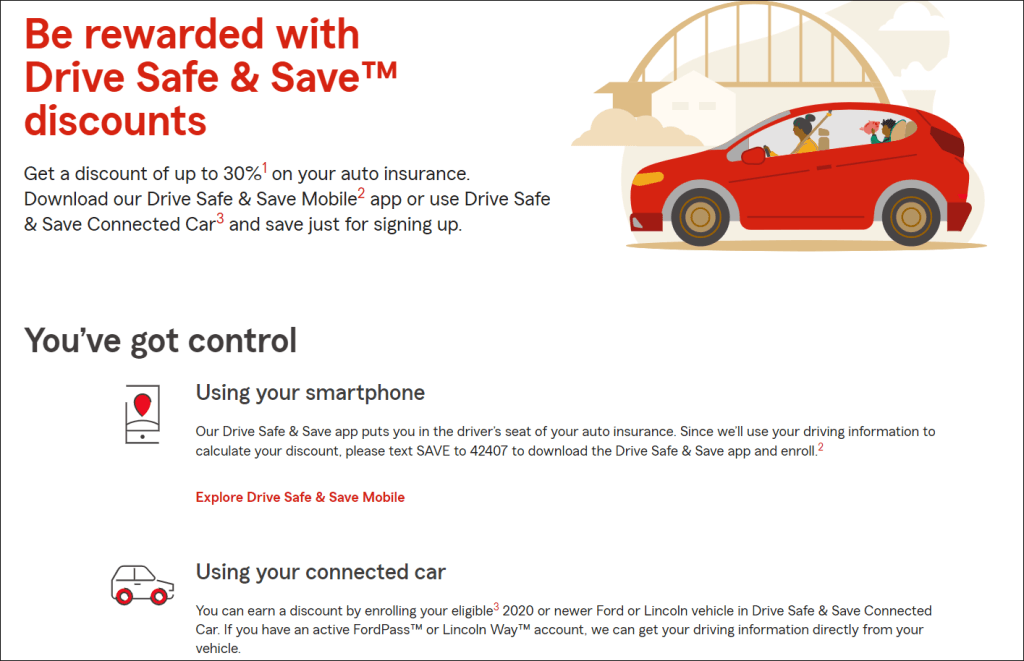 In many cases, these personalized safe driver programs can offer even more significant discounts. While defensive driving courses provide valuable education and discounts, these tailored programs leverage technology to monitor and reward your individual driving behaviors. It's like having a virtual driving coach in your pocket, helping you save on insurance while becoming a safer driver.
---
Credit:
Image by Mohamed Hassan from Pixabay
Image by Rosy from Pixabay
The methods in this article provide you with easy access to public record information, but without a guarantee for accuracy and may include links to websites not listed as a Consumer Reporting Agency (CRA). Information acquired from these bodies is illegal to be used for employment, housing, credit, and other purposes alike, according to laws such as the Fair Credit Reporting Act (FCRA). If you're not sure whether your use of our methods is appropriate, click here for details.