Dead by Daylight Redeem Code: Free Bloodpoints & Skins 2023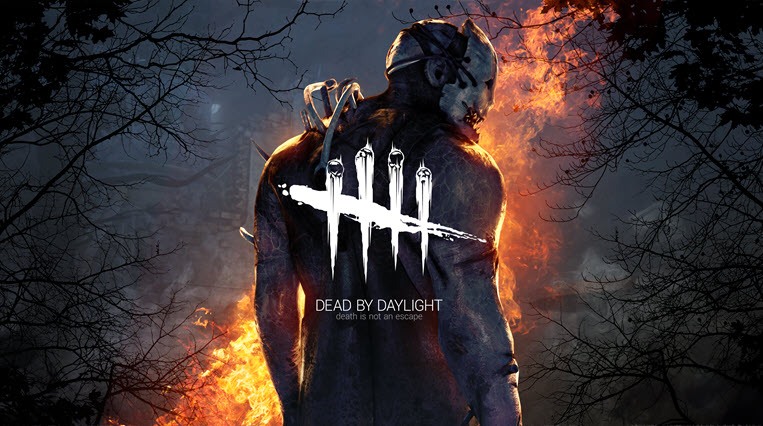 Looking for valid Dead by Daylight redeem code? You've come to the right spot. In this post, we've put together all the latest active codes which you can redeem for in-game items like free Bloodpoints or accessories.
Dead by Daylight redeem code
Here is the full list of DbD codes at the moment. Act fast before they expire. If you know any other valid codes or found the listed codes isn't working, please let us know in the comments below. Note that the following codes are case sensitive.
Important Update: There is a whopping 74% off discount on Dead by Daylight game and DLC now. Don't miss this big deal!
Code
Reward
FRISKKUWURAWRXD2022
50,000 Bloodpoints
INTHISECONOMY
50,000 Bloodpoints
MiladyIsSevenFootTwo
50,000 Bloodpoints
DIEHARDDIVA2022
50,000 Bloodpoints
CAISHEN
88,888 Bloodpoints
LUCKYMONEY
16,888 Bloodpoints
LANTERNFESTIVAL
15 Rift Fragments
OINKYOUNEEDISLOVE
20,000 Bloodpoints
TWOSDAY
222,022 Bloodpoints
VK130UP
130,000 Bloodpoints
LIGHTSCAMERABP
100,000 Bloodpoints
Revealed
100,000 Bloodpoints
59th39
59,000 Bloodpoints
HOLIDAYSPECIAL
100,000 Bloodpoints
SEASONSBLEEDINGS
100,000 Bloodpoints
DECIPHERSTRIKE
150,000 Bloodpoints
HOHOHO
100,000 Bloodpoints
CIPHERSALAD
150,000 Bloodpoints
EASYASABC
150,000 Bloodpoints
SCARYGOOD
100,000 Bloodpoints
LIVEORDIE
Saw Charm
WITCHPLEASE
1 Bloodpoint
FORHONOR
For Honor Licensed Charm
TREATYOURSELF
100,000 Bloodpoints
DBDDAYJP2021
202,100 Bloodpoints
HALLOWHOOPS
1,031 Bloodpoints
NOTATRICK
100,000 Bloodpoints
DWIGHTCROW
Dwightcrow Charm
INSERTCOIN
Arcade Classic charm
BOOP
'Boop The Snoot' Mask for Meg Thomas
PIECEOFCAKE
A naughty birthday reward
AUSOME
Anniversary weapon for Wraith & Anniversary legs for David King
GOLDENBROS
Anniversary skins for David King & Wraith
BETTERTHANONE
Anniversary cosmetics for David King & Wraith
IAMACLOWN
100,000 Bloodpoints
PRIDE
Pride flag charm
AD800947-01A7-4DEF-81AD-40DDC501DE50
250,000 Bloodpoints & 1,000 Shards
ANNIVERSARYFRAGMENTS
Rift fragments
RANKROULETTE
250,000 Bloodpoints
KodomonoHi2021
60,000 Bloodpoints
midorinohi2021
50,000 Bloodpoints
kenpoukinenbi2021
40,000 Bloodpoints
happygoldenweek2021
30,000 Bloodpoints
BUBBAEXPOSED
100,000 Bloodpoints
Leatherface outfit
TWITTERSMOL
1 Bloodpoint
TWITTERLORGE
100,000 Bloodpoints
bilibili200k
200,000 Bloodpoints
DJC2021
100,000 Bloodpoints
Nice
69 Bloodpoints
How to redeem your Dead by Daylight codes
Once you've got hold of any valid DbD codes, you could follow the steps to claim the rewards:
1) Launch Dead by Daylight. Then, click Store on the main menu.

2) Click Redeem Code at the upper right corner.
3) Enter your redeem code and click Redeem.

Expired codes
Free codes come and go real fast. The following codes are no longer available, you can still take a look so that you know what to expect in the future.
LUCKYCHARM – Lunar New Year charm (Expired on Feb 25, 2021)
LUNARNEWGEAR – Lunar Katana for the Spirit (Expired on Feb 25, 2021)
ZARINOX – Lunar Skin for Zarina Kassir (Expired on Feb 25, 2021)
BULLSHIRT – Lunar New Year cosmetic for Adam Francis (Expired on Feb 25, 2021)
FUKUHAUCHI – 100K Bloodpoints
DISCORD200K – 200K Bloodpoints
MNOGO – Legion's SweaterFJAN
NICE – Get 69 Bloodpoints
BYEBYE2020 – Fruitcake Charm
FROSTYBLIGHT – Blight's Frosty Eyes
WAYTOOMANY – Susie's Sweater
METATRON – Cheryl's Sweater of Metatron
GIFTTHERIFT – 20 Rift Fragmenets
ENTITYSLITTLEHELPER – Survivor Charm
NewYearNewEntity – 100,000 Bloodpoints & New Year 21 Charm
WARMDWIGHT or TEPLO – Dwight's Sweater
FROSTYTWINS – The Twins Frosty Eyes
HENYANG – Adam Francis Sweater
HOLODNO – Adam's Sweater
HOLIDAYFORMAL – Felix's Holiday Formal Sweater
FROSTYDEATH – Deathslinger's Frosty Eyes
PATHFINDER – Elodie's Pathfinder's Sweater
NICESTOCKING – Survivor's Stocking Charm
NAUGHTYSTOCKING – Killer's Stocking Charm
SNAPSNAP – Zarina's Snap Snap Sweater
OVER5000 – 5,001 Bloodpoints
ONLY5000 – 5,000 Bloodpoints
HAPPY1001 – 100,100 Bloodpoints
DBDDAYJP2020 – 202,000 Bloodpoints
SWEETDREAMS – Perk Treats charm
ETERNALBLIGHT – Blighted Jack charm
TWITCHORTREAT – Trap-o-Lantern charm
VK100K – 100 000 Bloodpoints
DISCORD150K – 150 000 Bloodpoints
ENTITYPLEASED – 150 000 Bloodpoints
ENTITYDISPLEASED – 1 Bloodpoints
How to get more Dead by Daylight codes
Social media is always the best place for you to grab new & hot game codes. Follow the official account of Dead by Daylight on Twitter, Facebook or Discord to catch up with fresh events or giveaways, especially during special days such as Christmas and Black Friday.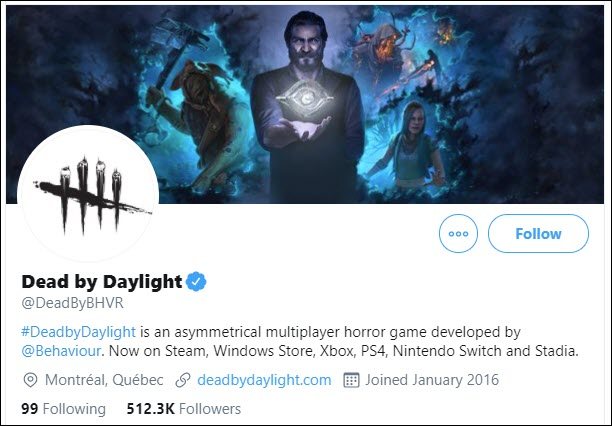 You can also join the subreddit of Dead by Daylight, where you may find some codes shared by other players.
Hopefully you'll enjoy this post. If you have more ideas or suggestions, feel free to drop us a comment below.
---
You may also like: