CNAM lookup | How to Identify an Unknown Number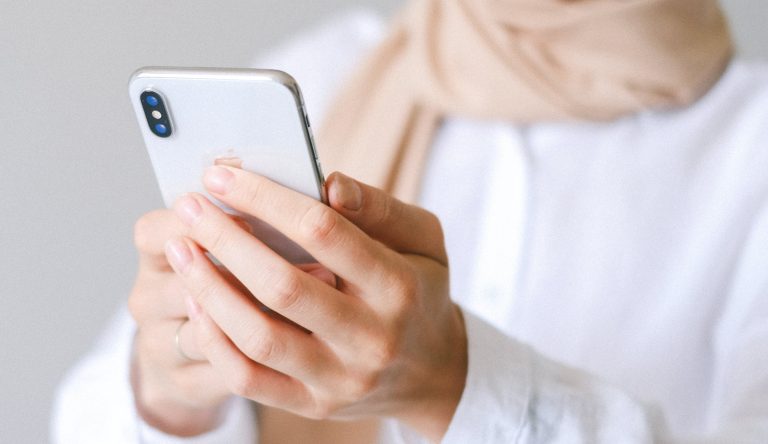 Reverse Phone Lookup
Get Owner's Name, Address & More!
A strange number calls, without any CNAM, and you don't know whether to answer it or not. This hesitation is nothing new for everyone. You might fear that it is a scam or a product promotion that keeps challenging your patience. But you definitely don't want to miss an important call.
It's time to throw this uncertainty away. In this tutorial, we will show you how to identify the caller's CNAM and find out more about them.
Why is it important to identify CNAM?
CNAM (caller name) is a feature that shows the caller's name, company name, and address on the recipient's phone. When the phone call arrives, your carrier looks for the caller ID in its CNAM database and delivers the matching information to your phone.
Sounds very convenient, but not every phone call comes with a CNAM. Because the feature is only available in the U.S. and certain portions of Canada, and the database lacks maintenance.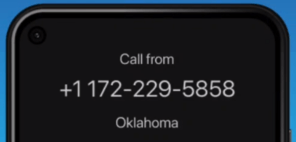 CNAM lookup is very necessary. At least you will know the reason behind the call. Maybe it's from your insurance agent or some legal officer that is collecting information on something important. Sometimes it's an old friend or family member.
But in some cases, it might be a scam and will cause money loss and even privacy leakage. To uncover the unknown caller, here we have some handy tricks for you.
Method 1: Search on search engines and social networks
The easiest way to look up the caller's CNAM is to search for it on search engines like Google. It's easy to find a match when the phone number is already put online – whether it is on a company website or flagged as a scam. Just enter the phone number into the search box and see if anything pops up.

If the phone call is official, like from a company or public institution, the searching is normally fast and fruitful. But if it is from an individual, searching online might not give you much information.
Another place to go is social networks. Try searching for the phone number on social media platforms like Facebook and Twitter to see if anything pops up. Some people might disable finding them through phone numbers, but it's still worth a try.
No luck with the pure searching? You can try a CNAM lookup tool.
Method 2: Use CNAM lookup tools
The most efficient way to identify a caller is to use reverse phone lookup tools. Because they have databases containing information from multiple sources that might not be accessible through common online searches. Listed below are some of the best reverse lookup sites:
1. Intelius
Reverse Phone Lookup
Get Owner's Name, Address & More!
Intelius is a leading people search service that allows you to reverse lookup phone numbers. Whether it's a cell phone number or a landline, the tool provides you with the data associated with it so that you can find out who is calling.
The report you get after running a search may include the owner's name, address history, age, possible relatives, phone type and carrier, location associated with the number, and more.
Go to Intelius.
Enter the phone number and click SEARCH.

Click CONFIRM and the search will start.

Wait until it's done and click the VIEW REPORT button.

The report looks like this:

2. Instant Chechmate
Want to know more behind the phone number other than a CNAM? Instant Checkmate is your must-go place. Just enter a phone number and it will gather related information from its enormous phone number directory and put them into a detailed report for you.
Go to Instant Checkmate.
Enter the phone number into the search box and click SEARCH NOW.

Wait as it searches through its database. When finished, click OPEN REPORT and it will present you with a detailed report containing the name, photos, and social media profiles associated with the phone number.

3. BeenVerified
BeenVerified is a powerful people search engine. Its database contains billions of records and is updated regularly. Simply enter a phone number, and you'll get a report consisting of information like real name, address, social networks, and family background about the phone number owner.
Go to the BeenVerified Phone Lookup page.
Enter the phone number and click Search.

Wait as BeenVerified searches its billions of records in its database. Once finished, you'll receive a comprehensive report about the caller.

4. Spokeo
Spokeo is one of the most popular people search engines in the U.S. with more than 12 billion records and 20 million monthly visits. The tool has helped millions of people prevent phone fraud and stop unwanted calls and texts. If you want to dig out more about the unknown caller, all you need is entering a phone number.
Go to Spokeo Reverse Phone Lookup.
Enter the phone number and click SEARCH NOW.

Wait until it's done. Spokeo will look through its database and generate a detailed report containing the caller's personal details, address, family and associates, social accounts, and even properties owned.

Method 3: Unmask the number with TrapCall
If you are annoyed by unwanted phone calls, TrapCall could come in handy. It is a spam call blocker app that reveals blocked or unknown numbers. But it can do more than that.
Download the app on iOS or Android and create an account, then you can try these notable features:
Automatically block spams
Blacklist harassing callers
Record incoming calls
Premium and Ultimate plans provide you with the name and address of every caller you send to TrapCall through its app or website (when that information is available).
---
Once you get enough information about the mysterious caller, it's easy to decide whether to ring back or block the phone call. We hope this tutorial can give you the certainty of doing it!