How To Find Out Your Classic Car Value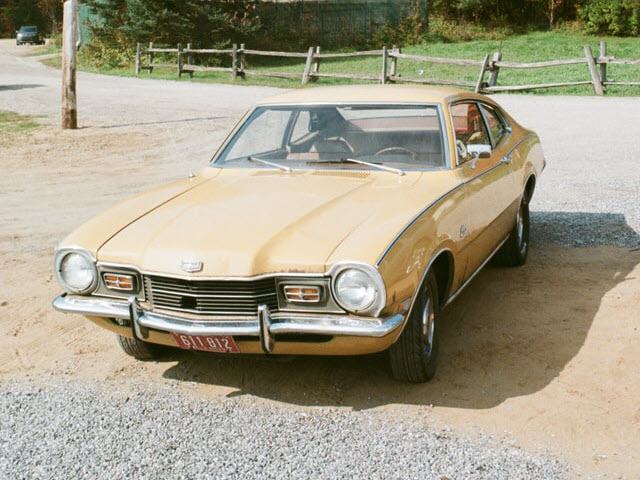 Classic Car Values Checker
[1] Enter VIN [2] Find Car Value
For people who are planning to buy, sell or insure a classic car, it's important to calculate an informed estimate of a vehicle's value. However, there is no single valuation tool or price estimator that can precisely determine how much your classic car is worth. Don't worry, there are several sources that provide price guides online to help, and if you want to do some independent research, this post would help.
How much is your classic car worth?
The antique, vintage, and classic car values are determined by a multitude of factors both in and out of the owner's control. It's a difficult task to put a value on classic car collectors' beloved cars.
Except for complicated factors like supply and demand, the following information is crucial to determine your classic car value:
Year, make, and model
Original parts
Modification
Vehicle history report
The current condition of the vehicle
Compiling these information can help you to estimate a classic car's value. And there are multiple valuation sources that provide you with a better starting point in determining the market value for the vehicle value.
1. VIN lookup for classic cars
Decoding the Vehicle Identification Number (VIN) can reveal lots of information about the vehicle, such as where your car was manufactured, what original equipment it came with, who owned it previously, where it lived and what adventures it has been on.
Because the VIN was required in the 1980s, pre-1980 cars may not contain all 17 numbers or be found in the standard location within the vehicle. VIN lookups are different.
Post-1981 Cars VIN lookup
Post-1981 cars contain a 17-character VIN number to identify each car as it comes off the line. VINs are the critical information input for vehicle history reports, many online resources and services provide VIN lookup to find out the vehicle history report. Just type it into the search box below and hit Search Now to get a history report for your classic car.
You can also use BeenVerified – one of the best people search engines with access to thousands of public records and get a comprehensive look into the vehicle history of your classic car. Their VIN lookup offers information about the vehicle specifications, owner information, sales listing history, current market value, accident/salvage/theft records, and more…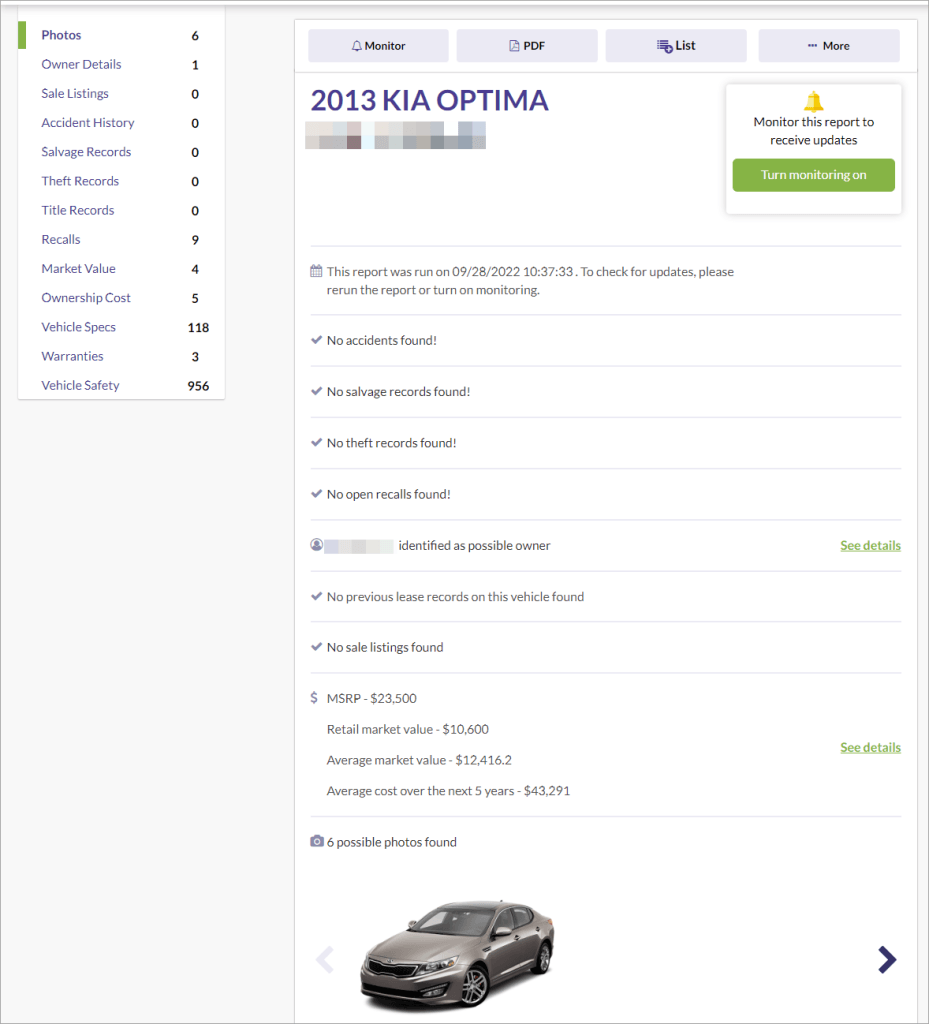 Pre-1981 Cars Vehicle history report lookup
As we mentioned before, standard VINs were required in 1980, and the modern format of VIN numbers was introduced back in 1954 in the United States. Thus, pre-1981 classic cars may not have a VIN or have VINs that aren't in the database or easily tracked.
In this case, many buyers had to rely on the seller to provide documents or information. This could lead to accidental omissions or worse, outright fraud. If you're a buyer, try your best to figure out whether this classic car has a title or not.
To avoid these risks, first, you should try your best to find the vehicle's VIN. When you find the VIN number, you can search it online to find out the vehicle's information and a detailed vehicle history report. A basic VIN check is crucial for classic car buyers.
The Classic Car Database is a great website to search for pre-1981 classic cars, you may find out the year and make, and even the original engine in your car.
Another way to obtain the vehicle information would be by contacting the original manufacturer, such as Ford, Chevrolet, or Chrysler, to see if you can find vehicle specification details and safety recall information.
What to do when the classic car doesn't have a VIN? Contact your local DMV office. Each state has a different policy and procedure, you'd better contact your local DMV officer first to save yourself a second trip.
If you find or buy a car without the title and registration, you are on a long path. Carefully evaluate if the vehicle is worth it to you, especially if it needs a lot of work. Also, your state will not issue a current title to you if there is already one in place.
2. Price guide sources
Information is power. Sites that have a huge database that includes options, vehicle condition, historical classic car values and etc. would help you refine your estimate of classic car value. Below are reputable sources to find a classic car value.
Hagerty is great for classic cars after 1945. It offers important historical values of classic cars in 3 ways: by make, by year, and by VIN. You can choose either way to search and know the valuable historical prices. This helps buyers, appraisers, and insurers determine how much their classic cars could be worth. You can find trend-spotting classic car values in there and also have the ability to determine a specific vehicle's value as the VIN option is available. This free tool is highly recommended to you. Simply create an account and you're good to go.
The NADA (National Automobile Dealers Association) Guide is the most famous website in the classic car industry. It has the most vehicle data for classic cars which is a great tool to determine your classic car value. Their appraisal guides have been a reputable source of data and valuation for years as it's primarily focused on dealers and other automotive businesses, it has wholesale prices in addition to sale prices. The company also values RVs, boats, and motorcycles in addition to an expansive array of classics, exotics, and newer vehicles. Now this most widely used source can be accessed online now, all for free.
Hemmings has been providing car valuations services since its funding in 1954. They provide a detailed report for you. Their market research specialists will review the information you provided and conduct a detailed valuation of your vehicle based on its features, options, condition, and functionality of the major systems. Hemmings is also one of the largest classic car marketplaces, they know the current price of cars.
If you don't want to pay their car valuation service, you can also check the car you're interested in and they give you a low, high, and average price based on recent sales and advertising for the last three years. This service is free.
The methods in this article provide you with easy access to public record information, but without a guarantee for accuracy and may include links to websites not listed as a Consumer Reporting Agency (CRA). Information acquired from these bodies is illegal to be used for employment, housing, credit, and other purposes alike, according to laws such as the Fair Credit Reporting Act (FCRA). If you're not sure whether your use of our methods is appropriate, click here for details.