[Expired] Chipotle Coupons BOGO | Chipotle Holloween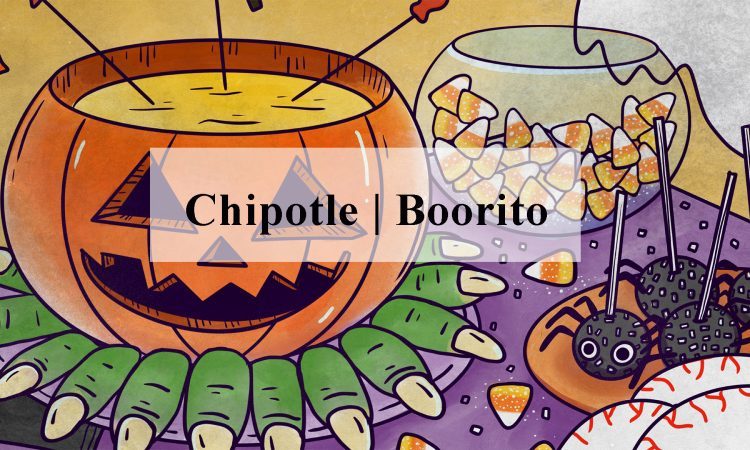 Those who have participated in Chipotle's Boorito event in the past might want to know what discount you can get this year. Here comes the good news! Boorito Buy One Get One will be coming to Chipotle's social media this Holloween.
This promotion starts at 12:01 a.m. on October 29 and ends at 11:59 p.m. on October 31, 2020 (Pacific Time). So you can still get in this Holloween promotion. Wait and see if you can be one of the lucky 500,000.
How to get Chipotle BOGO code?
This event may look a little different, but it's still happening thanks to social media.
First, you can follow Chipotle on Instagram, Tiktok, or Twitter (not on Facebook) to get the keyword.
Once you get the keyword, test the exact keyword to 888–222 ASAP.
The first 500,000 people will score the deal. You receive a one-time text message with the code.
When will Chipotle post the keyword?
Turn on your push notification for Twitter, Instagram or Ticktok, because they'll post it at any time.
But with so many push notifications, how to turn on Twitter/Instagram notifications for a specific account?
Here we'll take Instagram for example.
First you'll need to follow Chipotle and tap the Following button. Then select Notifications and switch the Posts option on.
How to use the BOGO code?
Redeem your code in the Chipotle app o on Chipotle.com on October 31st. The code cannot be redeemed before or after October 31st. Note that this special promotion cannot be combined with any other offer or coupon.
What if I don't get the code?
Over the last few months, Chipotle has shared its original recipes including tortilla chips, corn salsa, and most importantly, its guacamole recipe.
If, however, you're not one of the lucky 500,000, you still have your own guac.