Chewy's Promo Codes, Coupons & Discount – Mar 2021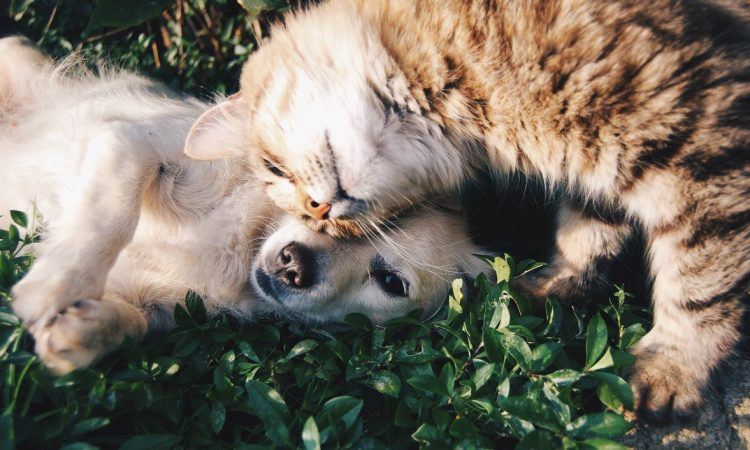 If you have a lovely furry family member or an animal friend, you would know this online one-stop shop website. Chewy.com carries goods to keep your beloved animal friends happy and healthy. No matter you have a dog, cat, bird, reptile, or other pets, you can find the food, tanks, toys, and other supplies you need from Chewy. Online shopping can be convenient and safe, what's more, there're saving tips we would like to share with you.
Set up an autoship plan
Unfortunately, there's no Chewy sign-up offer, but register on the Chewy.com and become a member will bring you the latest Chewy promo codes and sales.
Well, if you set up an autoship plan, you can save 30% on your first autoship-eligible items.
Autoship is a service that lets you schedule regular deliveries of your pet supplies, so you won't run out of pet-related essentials. There's no membership fee and you can cancel at any time.
When you select Autoship at checkout, the discount will be applied automatically, no need for coupon codes. What's more, this service will provide you 5% off all future deliveries.
Note: Maximum discount of $20 with 30% off promotion.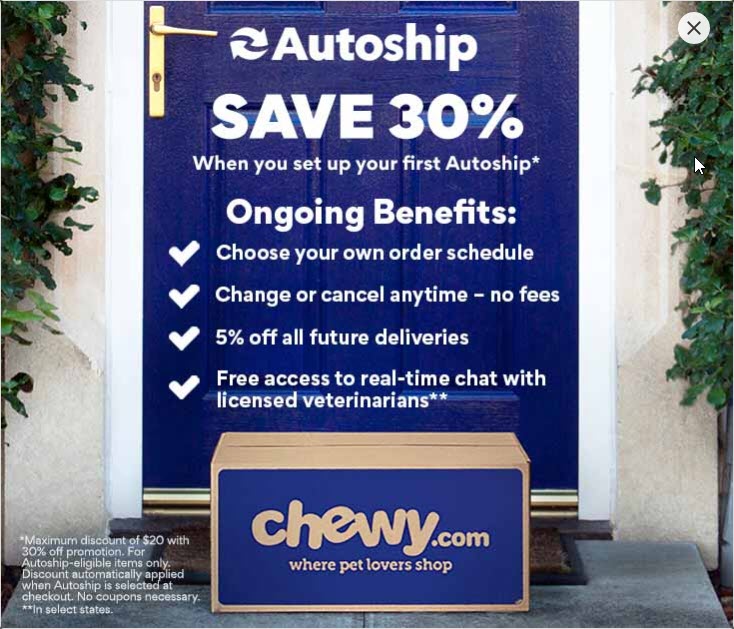 Go to sales page
Chewy.com offers daily deals on their website. By clicking today's deals on the home page, you can find exclusive deals and discounts for various items. No coupons or coupon codes, just save instantly and check often for the current deals. I prefer to check limited-time deals and buy 3 get 1 free page. There're deals and discounts for dog treats, bird food, dog poop bags, and other daily consumable supplies. If your pet is a horse, a reptile, or a small pet, you can go to the specific link to find the deals easily and quickly.

Search on Reddit
Search chewy coupon on Reddit.com and you'll find some users are sharing their coupon codes. Or you can start a thread to ask for help, you might receive some kindness.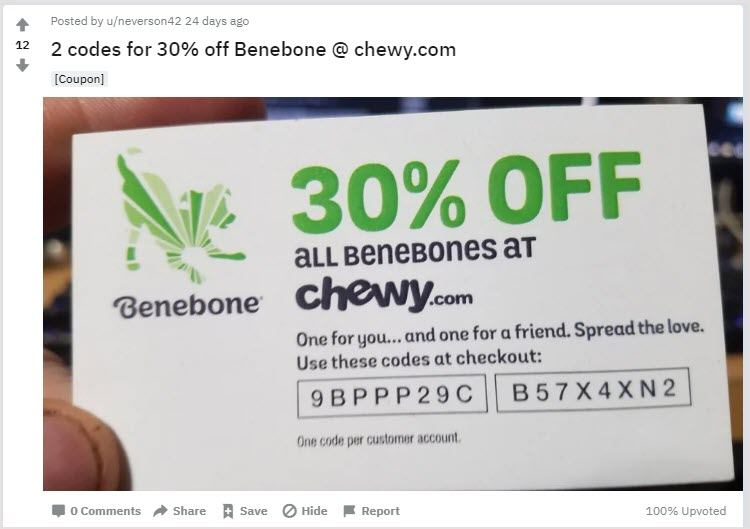 Most coupons or discounts have an expiration date, online stores may discontinue any promotion at any time. If a coupon doesn't work, it's better to look for another code.
Shipping & Return
You can get free 1-3 shipping over $49. Chewy.com has warehouses around the country, that give the ability to deliver orders quickly. Many orders arrive within 2 days or less. The shipping for orders below $49 is $4.95.
You can buy products without hesitation because you can return items within 365 days of purchase. Contact through the Chewy message page with your order number, your refund will be credited back to your original payment method in 3-5 business days.
Chewy.com has a 24/7 customer service line. You can call them when you need or start a live chat.
Call: 1-800-672-4399
Tags :
Pets