How to Check Vehicle Recall by VIN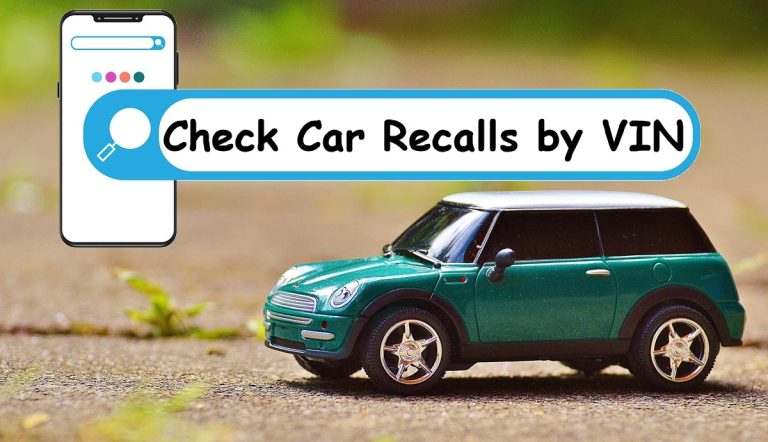 Recalls Lookup by VIN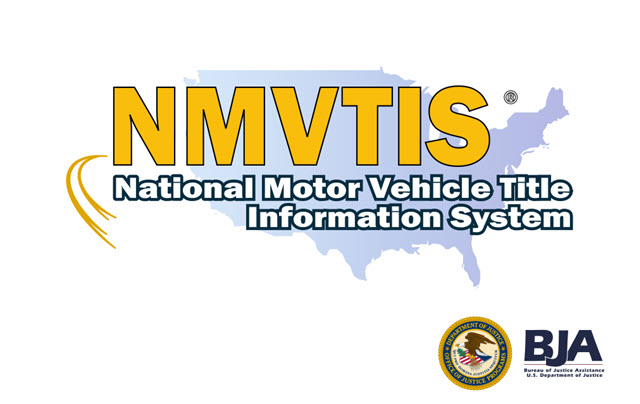 Powered by an Approved NMVTIS Data Provider
Vehicle recalls should never be ignored as it relates to your safety tightly. If you have no idea what it is and how to check recalls by VIN, this post may offer you some hints in this field.
What is vehicle recall?
A product recall is a request from a manufacturer to return a product after the discovery of safety issues or product defects that might endanger the consumer or put the maker/seller at risk of legal action.
A 2013 Chevrolet Cruze burns from an engine compartment fire in Vallejo, California. Fires like these have compelled General Motors and other automakers to issue recalls for vehicle units found to be at risk.
Similarly, a risk of engine fires is forcing General Motors (GM) to recall its popular Chevrolet Cruze compact car. The recall covers the 2011 and 2012 model years and affects more than 475,000 cars, which have ranked among the top-selling U.S. compacts over the past two years.
When a defect is discovered, the manufacturer is required to notify vehicle owners, dealerships, and relevant government agencies. The notification typically includes information about the nature of the defect, potential risks, and instructions on how to remedy the issue.
How is recall issued?
The goal of a vehicle recall is to ensure the safety and well-being of the vehicle occupants and the public by addressing and resolving potential safety hazards associated with the affected vehicles.

Recalls are issued by either a vehicle manufacturer or the NHTSA (National Highway Traffic Safety Administration). They bear the responsibility of identifying when a vehicle or its components, such as a car seat or tire, pose an unreasonable risk or fail to comply with minimum safety standards. Upon such determination, a recall notification is disseminated.
It's important for vehicle owners to stay informed about recalls and take prompt action if their vehicle is subject to one. They can check for recalls by contacting the vehicle manufacturer, visiting the manufacturer's website, or using online tools provided by government agencies responsible for automotive safety.
Recalls Search
Research recall records, accident history & more by license plate.
Why should you check recalls?
Recall means safety risk. Car safety involves your safety and everyone's safety. Checking your vehicle recalls regularly can reduce the possibility of putting yourself and your loved one at risk.
You may find it hard to receive notifications, especially if you're using an older or used vehicle. It could be pretty difficult for manufacturers to find and alert you.
With a recall, getting your vehicle fixed is totally free. However, if you ignore it, it might cost you a fortune when things get worse.
Before buying a second-hand vehicle, it's a must to know about its specifications and potential risk.
How to check recalls by VIN?
Here we introduce several methods to help you check recalls by VIN easily and quickly.
What is VIN and where to find it?
Option 1 Manufacturer websites
As mentioned before, manufacturer has the responsibility to notify vehicle owners about the recall issues. And they also have to make this information public on their website. Therefore, visit your manufacturer's webpage to search for related recall info.
For example, Ford offers a portal to check recall details by VIN. Just browse the website, enter your Ford VIN, and click Search. You'll find related information.
Additionally, social media is also a place for recall searching. Follow your manufacturer's account and keep informed about the latest news. But it may be time-consuming and exhausting for you to keep an eye on all those sites.
Option 2 NHTSA
The National Highway Traffic Safety Administration (NHTSA), a federal-level government agency, is your best choice. 

It issues vehicle safety standards and requires manufacturers to recall vehicles and equipment that have safety-related defects. Therefore, you can check your vehicle's recall records by entering a 17-digit VIN on this website.
Recall information provided through this VIN lookup tool is provided by the manufacturer conducting the recall. NHTSA does not record VIN information or results provided through the VIN lookup tool.
Besides, you may notice safercar.gov also offers vehicle recalls lookup by VIN service. This is powered by NHTSA, so it's very likely that you'll get the same result from this site.
Option 3 BeenVerified
Praised "Excellent Support & Service" by SiteJabber, BeenVerified is your go-to option for public data search. 
More than recall history, you can know about this car's theft records, warranties, specifications, and so on by its VIN lookup service. A detailed report containing all information (when available) will be generated within a few clicks:
Enter your 17-character VIN and hit SEARCH.

Wait for the algorithm to run the search and return reports to you. Check the Recalls section to view recall details, and don't miss out on other sections to get a full understanding about your vehicle.


VIN report from BeenVerified
You need to purchase a membership plan to unlock the full report.
Option 4 Bumper
Bumper is highly specialized in vehicle searches. Many people use it to monitor their own cars and help sell and buy vehicles. Committing to being a game-changer in vehicle searches, Bumper enables you to do vehicle recall checks by VIN. In addition, it can potentially provide a vehicle's accident history, market value, cost of maintenance, and more with a VIN lookup tool. Here's how:
Go to Bumper official website for checking car recall. Enter a VIN number and click SEARCH.

This helpful tool will scan its enormous data source and provide you with the available recall records of the vehicle. Note Bumper is a subscription-based service and you'll need to pay for it.

What to do with recalls?
Read the recall details carefully. Before taking any action, understand the nature of the defect, potential risks, and the recommended course of action. The notice should provide information on how to get the issue resolved.
Contact your local dealer. Reach out to an authorized dealership or service center for your vehicle's make. You can find this information in the recall notice. The dealership will be able to provide you with details on scheduling a repair or replacement. If a dealer refuses to do so, you can notify the manufacturer or file a complaint with NHTSA.
Schedule an appointment and bring necessary documentations. The manufacturer typically covers the cost of repairs, so just bring the recall notice and any other relevant documentation to the service center.
Keep records. Keep a record of the recall notice, any communication with the dealership, and documentation of the completed recall service. This can be useful for your records and may be necessary if you plan to sell the vehicle in the future.
What is VIN and where to find it?
A Vehicle Identification Number (VIN) is a distinctive 17-character code assigned to each motor vehicle at the time of its manufacture. This unique identifier serves as the vehicle's fingerprint, facilitating its registration, insurance, recall tracking, and access to other pertinent information.
The VIN is usually located on the dashboard near the windshield, on the driver's side of the vehicle, and can also be found on the vehicle registration and title documents.
Call the dealership or manufacturer
If you fail to find the VIN, call your dealer or manufacturer and provide your car's make and model. They may specify where to find your VIN.
Find the VIN on the paperwork
✨ Title document
✨ Registration card
✨ Owner's manual that comes with the car
✨ Insurance card or policy
Locate the VIN on the car
✨ The lower left-hand side of the dashboard
✨ The front of the car frame, near the windshield washer container
✨ In the trunk, covered by the spare tire
✨ Driver-side doorpost or doorjamb with the door open
✨ Peek in the rear wheel well
---
Hopefully, this post can be helpful in guiding you to perform a recall check by VIN for your vehicle. After all, safety comes first. Don't hesitate to grab the full details of your vehicle.
The methods in this article provide you with easy access to public record information, but without a guarantee for accuracy and may include links to websites not listed as a Consumer Reporting Agency (CRA). Information acquired from these bodies is illegal to be used for employment, housing, credit, and other purposes alike, according to laws such as the Fair Credit Reporting Act (FCRA). If you're not sure whether your use of our methods is appropriate, click here for details.