5 Ways to Check Email Address Owner (2023)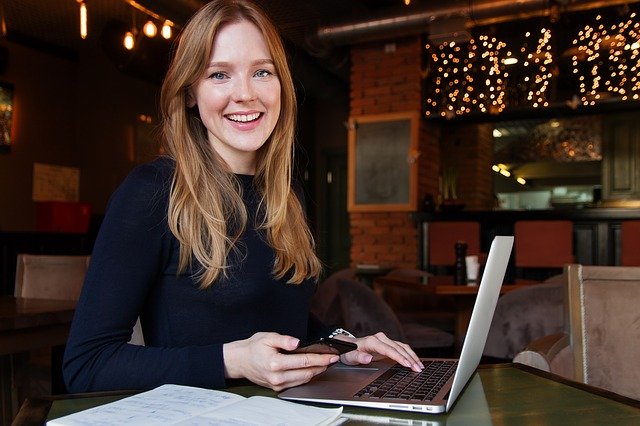 Key takeaways
Try finding profiles associated with the person on social networks.
Use Google to see if you can trace the mail address on the web.
Try a people search tool like BeenVerified and Spokeo.
Are you trying to learn more about an email sender? This post will show you how to search for information linked to an email address and see if you can find out who is behind a particular email address.
1. Find the email sender via LinkedIn
If the person has listed the email address in question in their LinkedIn profile, then you can search for his/her profile on LinkedIn by email address. Though LinkedIn doesn't make this easy, you can try this workaround to find someone's profile by email address.
To proceed, you would need a Microsoft Outlook account and a LinkedIn Account – both registered with the same email.
Step 1: Go to Outlook and log into your account.
Step 2: Click the People icon on the left, then click New contact.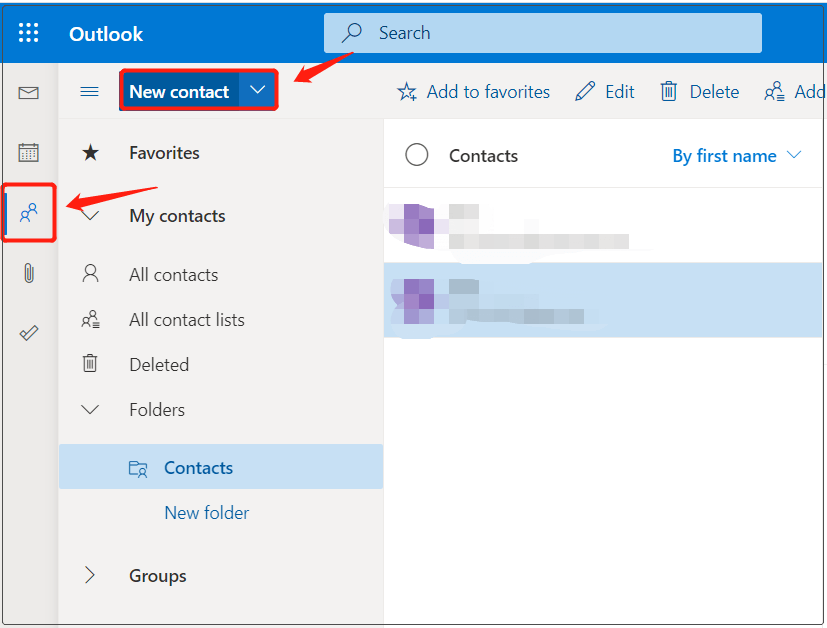 Step 3: Fill in the First Name as you want and the Email address whose profile you're looking for, then click Create.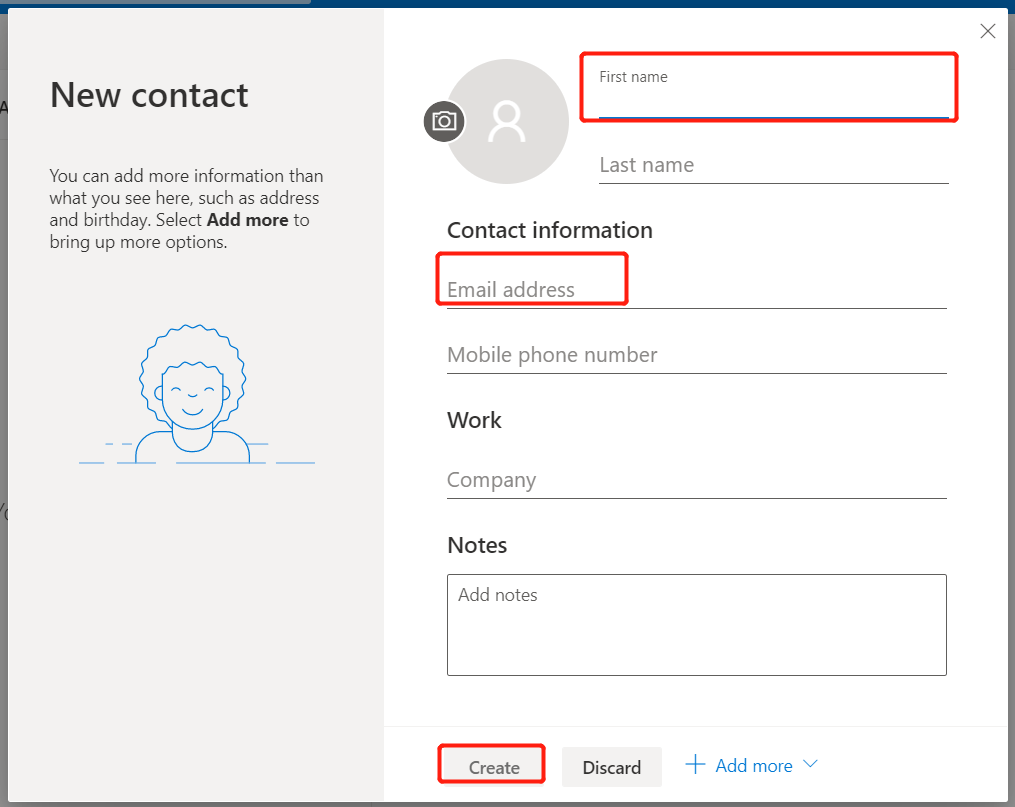 Step 4: Go back to your Contact page and click the contact you just created. Click LinkedIn and log in to your account to connect your Microsoft Outlook account to your Microsoft LinkedIn account.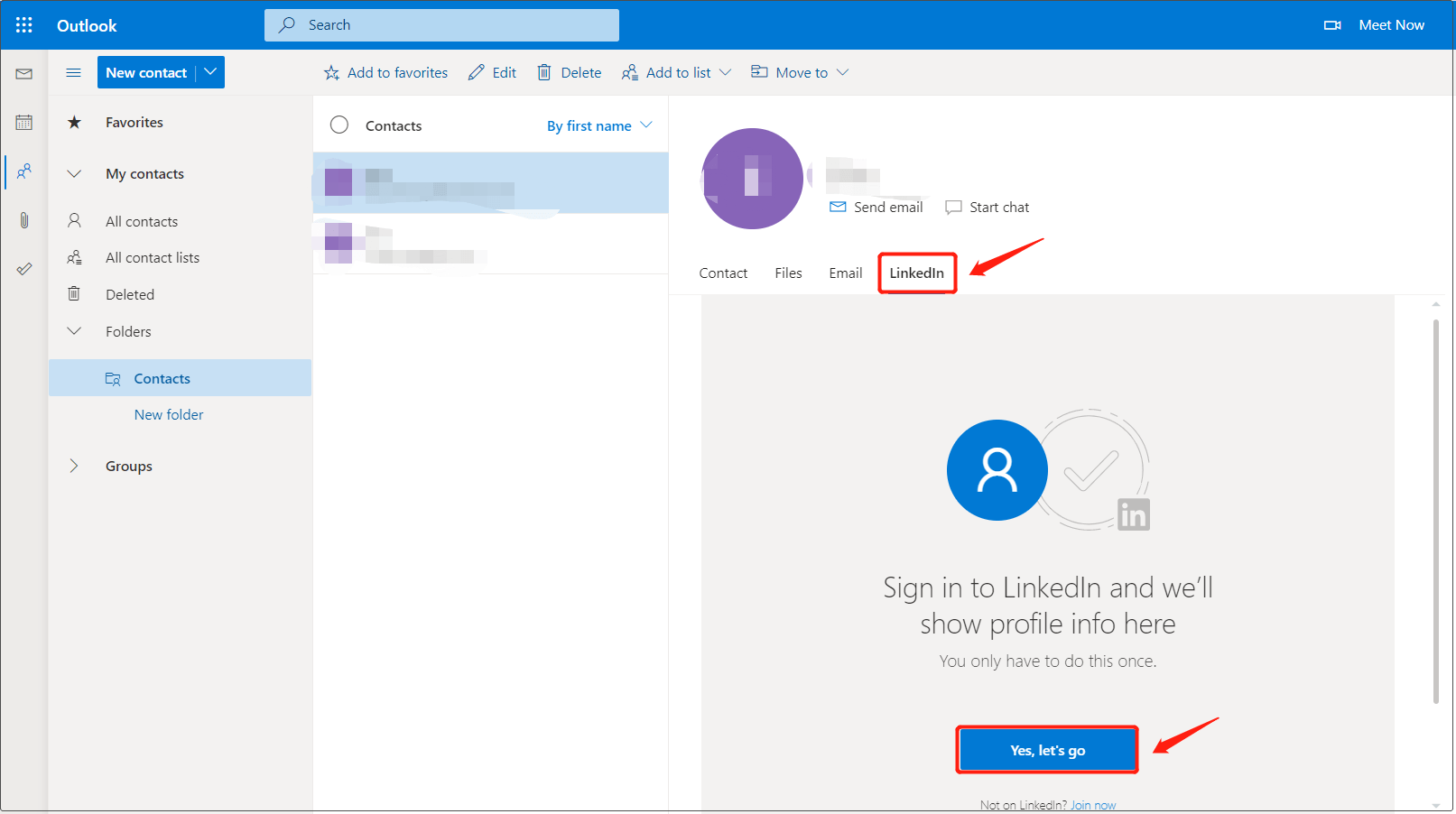 Step 5: Back to Outlook and you can see the LinkedIn profile of the email address you were searching for! Click See full profile on LinkedIn button to view it on LinkedIn.

If there's no profile shown up, it means no LinkedIn account is linked to that email address.
2. Search on Facebook
Facebook lets you search users by email address, so that should make your search simpler.
Step 1: Go to facebook.com or open the app on your mobile device.
Step 2: Type the email address of the person you want to find into the Facebook search field and press the Enter key.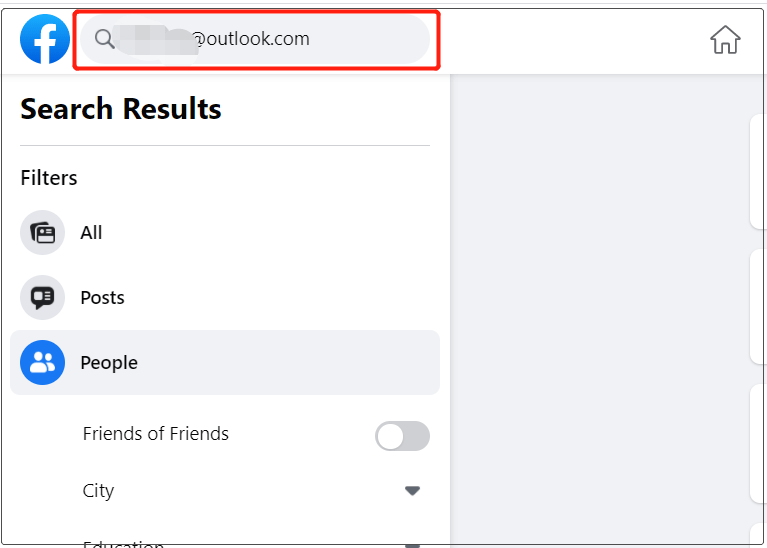 You won't be able to find results if the person you're looking for doesn't connect the email address with his/her profile, or if the person chooses not to list the email address as public in their About info.
3. Search on Twitter
Twitter doesn't allow you to directly search for people using email addresses, but here's a workaround – you can import your email contacts to Twitter, which will be used as suggestions for who to follow on Twitter and voilà – you'll be able to view the Twitter page associated with that email address. Maybe this will reveal the person's real identity to you.
Follow the instructions below to see how to find people by email address on Twitter:
Step 1: Make sure you add the email you want to track to your contact.
Step 2: Open the Twitter app.
Step 3: Go to Menu > More > Settings and Privacy > Privacy and safety > Discoverability and Contacts.
Step 4: Turn on Sync address book contacts and grant Twitter permission to access your contacts if asked.
If you still can't figure out who the email is from, read on to see how to search for someone's email address on Google.
4. Google it
Google can also be a powerful and free reverse email lookup tool to track down mysterious email senders.
You can search the email address with Google to see if anything comes up. When you're doing so, make sure you put quotation marks around the person's email address.
For example, you can search "support@supereasy.com". This will tell Google that you're only looking for exact matches.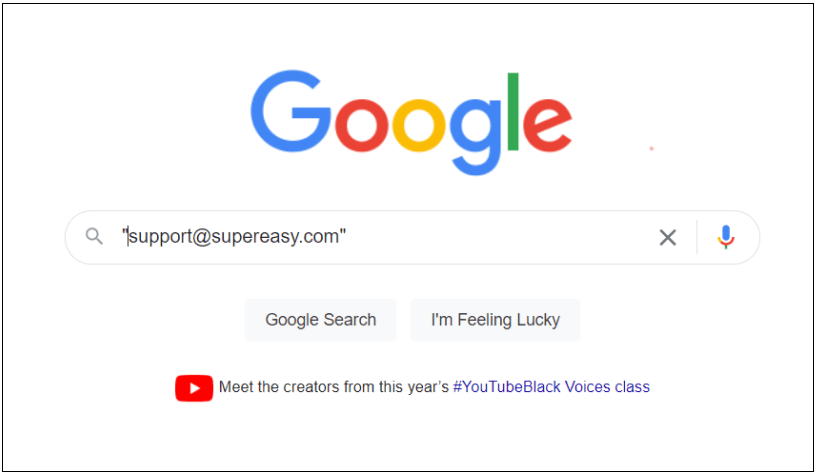 Google search will bring up web pages where that email address is mentioned. However, if the person has never used the email address on public forums, your best option would be a professional email lookup tool like BeenVerified.
5. Try a people search
If all else fails, you might want to try a people search tool. These tools are designed specifically to search for people-related information from millions of public records, social media profiles and other online directories. They provide a one-stop shop to search for information linked to individuals.
While all the information found by people search tools is publicly accessible – meaning anyone can find it through extensive searches – these tools definitely save you a lot of legwork in browsing through public records and searching social media manually.
We've tested a dozen people search tools, and below are our top picks for reverse email lookups:
BeenVerified
BeenVerified offers a decent email lookup tool that lets you search for information associated with an email address. It has one of the most comprehensive collections of public records and background information.
In our tests, it provided a treasure trove of information with just a few clicks. For example, after we searched for an email address, BeenVerified generated a list of potential owners of that email address. The background report displayed the name of the individual, along with additional information such as the person's contact details, social network profiles, photos, criminal and traffic records, assets, and more.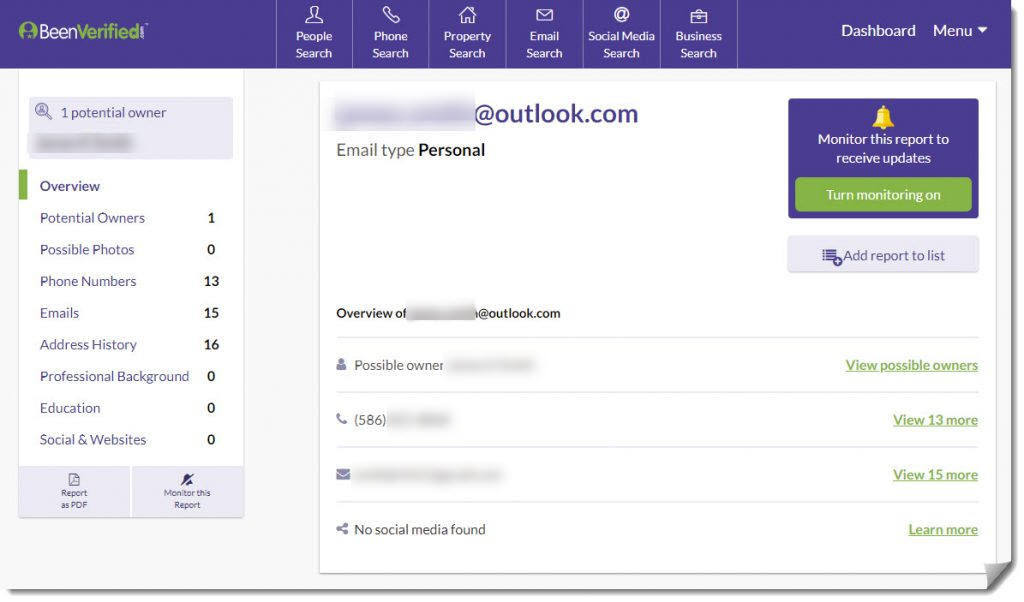 Spokeo
Another powerful reverse email lookup tool is Spokeo. This tool dives deep into the internet's depths to fetch even those details that might seem unreachable. Moreover, it also helps dig up court records, providing a detailed account of a person's legal history, if any.
A single search with Spokeo allows you to confidentially look up someone's information through vast online databases. This makes it a comprehensive and crucial tool for anyone who requires in-depth and wide-ranging information about someone.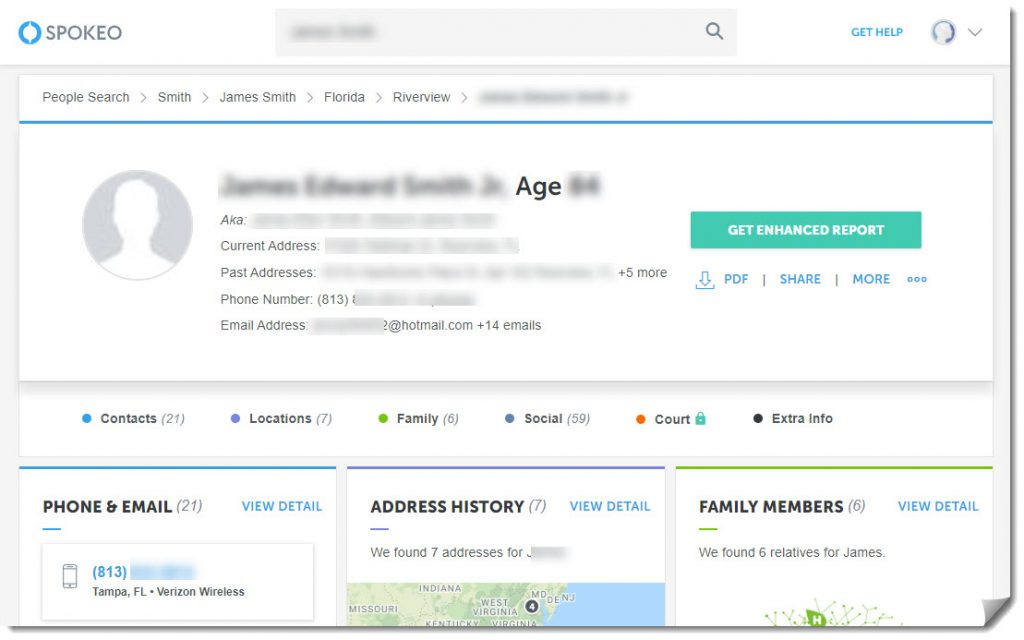 The methods in this article provide you with easy access to public record information, but without a guarantee for accuracy and may include links to websites not listed as a Consumer Reporting Agency (CRA). Information acquired from these bodies is illegal to be used for employment, housing, credit, and other purposes alike, according to laws such as the Fair Credit Reporting Act (FCRA). If you're not sure whether your use of our methods is appropriate, click here for details.