8 Ways to Check Email Address Owner (2023)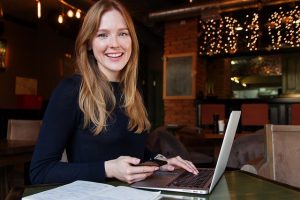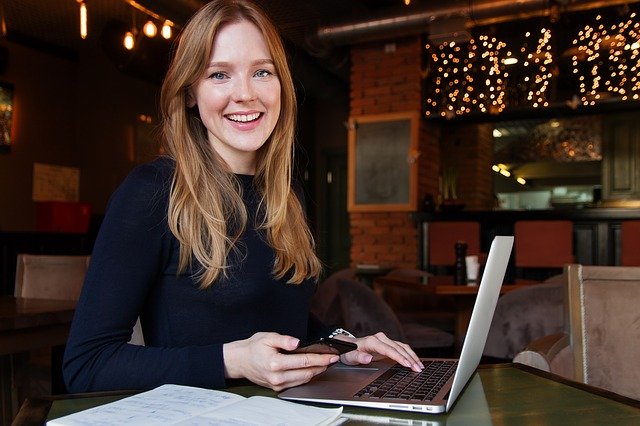 Email Address Lookup
Type an email address to find the owner's name, photo, contact info, and social media profiles.
This post will show you how to look up an email address and find out who exactly it was that sent you the email.
1. Look up the email address with BeenVerified
The easiest way to find out who is behind an email address is with a dedicated email lookup tool like BeenVerified.
BeenVerified is designed specifically for finding people's information. It has one of the most comprehensive collections of public records and background information.
Apart from the person's name, a reverse email lookup with BeenVerified can also give you additional information such as the person's contact details, social networking profiles, photos, properties and assets, and more.
Step 1: Go to BeenVerified, enter the email address and click SEARCH.
Revese Email Lookup
Look up email address owner's name, photos, contact details & social media profiles.
Step 2: BeenVerified will search its database and provide a list of potential email address owners.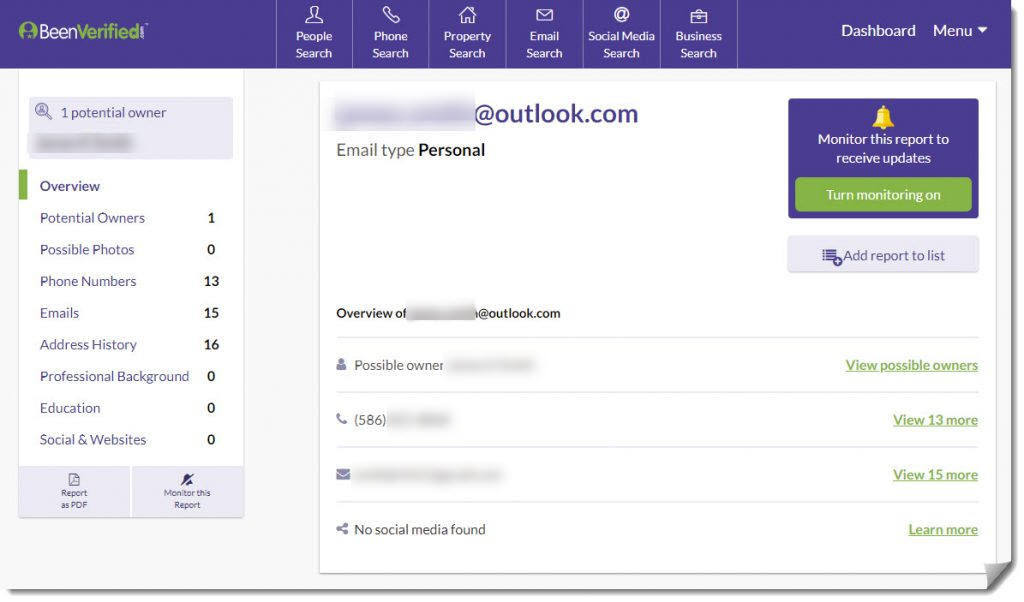 2. Search for email addresses with Social Catfish
Social Catfish is an online investigation service that can help you verify someone's identity, check someone's background details, and find out someone's hidden social media profiles in just one search.
Follow the instructions below to see how to find out who the email sender is with the tool:
Step 1: Go to Social Catfish.
Step 2: Type the email address you would like to look up and click Search.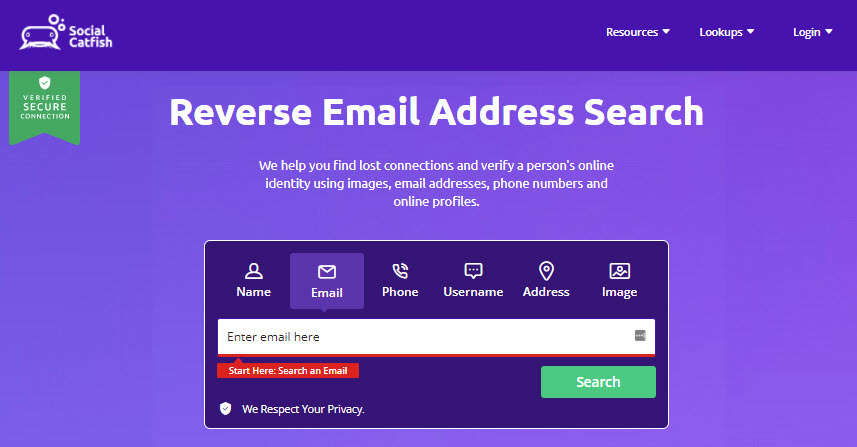 3. Check the email address with Spokeo
Another powerful reverse email lookup tool is Spokeo. It allows you to confidentially look up someone's information, e.g., email address, full name, phone number, professional history, aliases, court records, sex offender information, and many more when available.
Here's how to look up an email address with Spokeo:
Step 1: Go to Spokeo.
Step 3: Type in email address and click SEARCH NOW.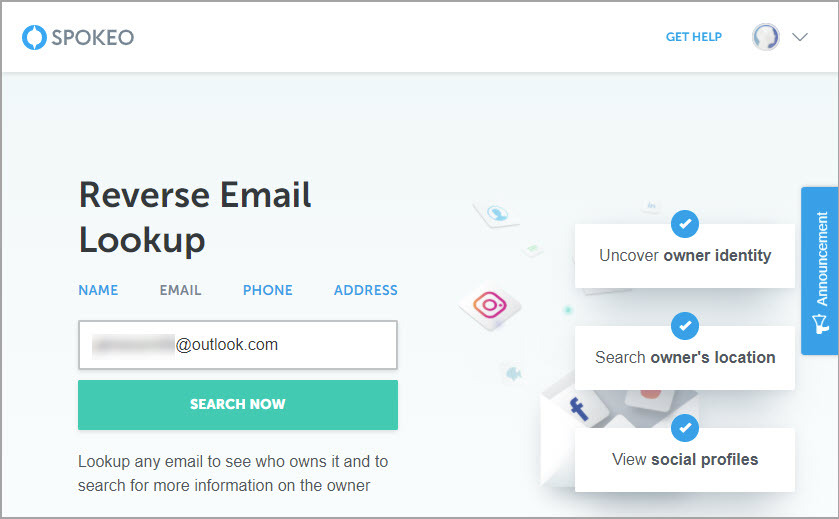 Step 4: Any information that matches the name, phone number or address you entered will be compiled into one report.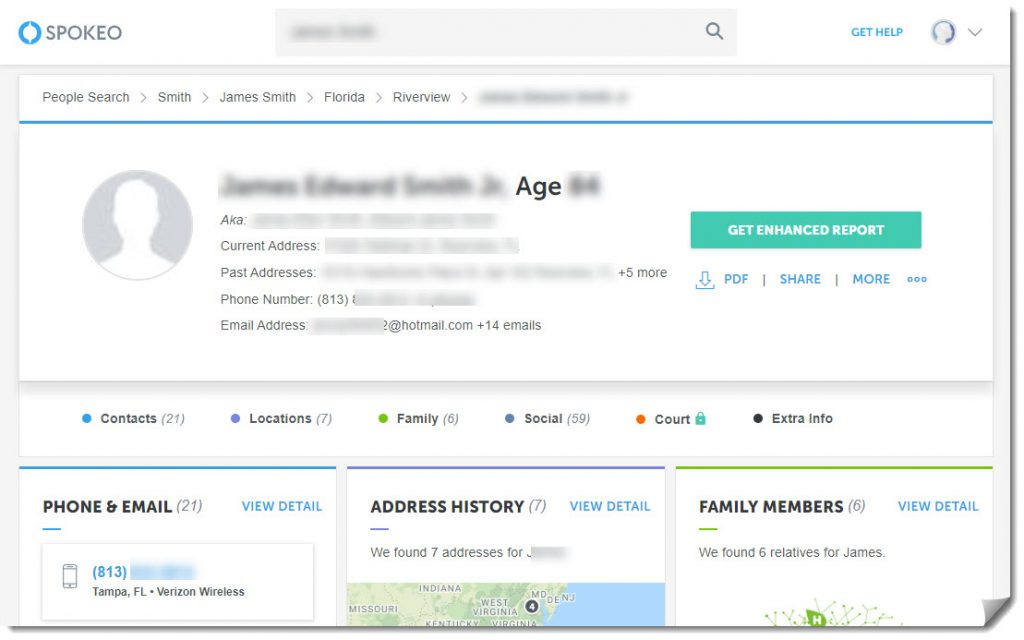 4. Verify the identity of the email sender via PeopleFinders
PeopleFinders is also a leading people search engine that has one of the most updated collections of public records data. Follow the instructions below to see how to find comprehensive information related to an email address easily with this tool:
Step 1: Go to PeopleFinders.
Step 2: Select Email Lookup. Then type the email address in the search field and click Search.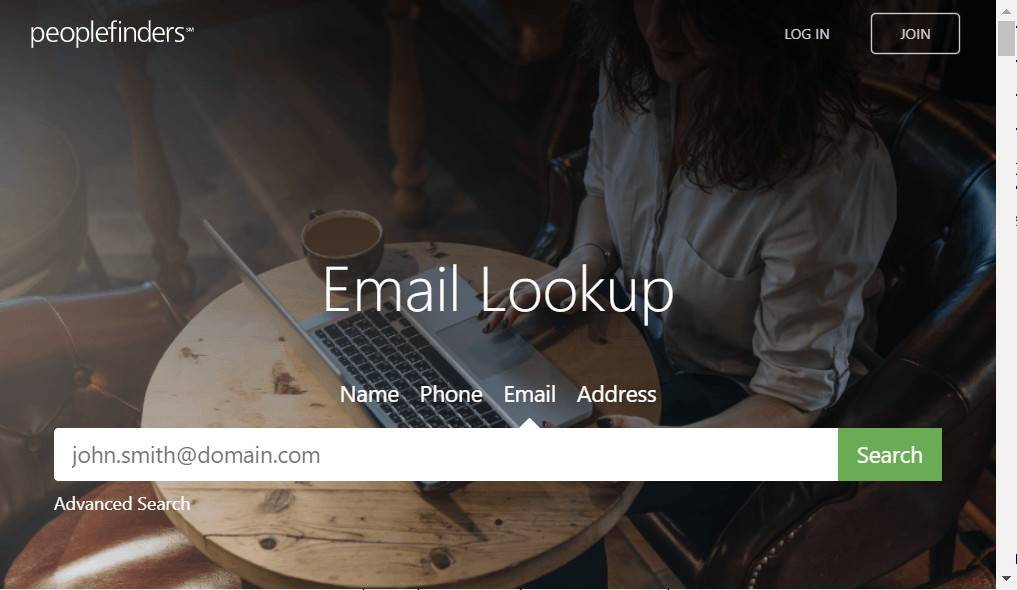 5. Find the email sender on LinkedIn
If the person has listed the email address in question in their LinkedIn profile, then you can search for his/her profile on LinkedIn by email address. Though LinkedIn doesn't make this easy, you can try this workaround to find someone's profile by email address.
To proceed, you would need a Microsoft Outlook account and a LinkedIn Account – both registered with the same email.
Step 1: Go to Outlook and log into your account.
Step 2: Click the People icon on the left, then click New contact.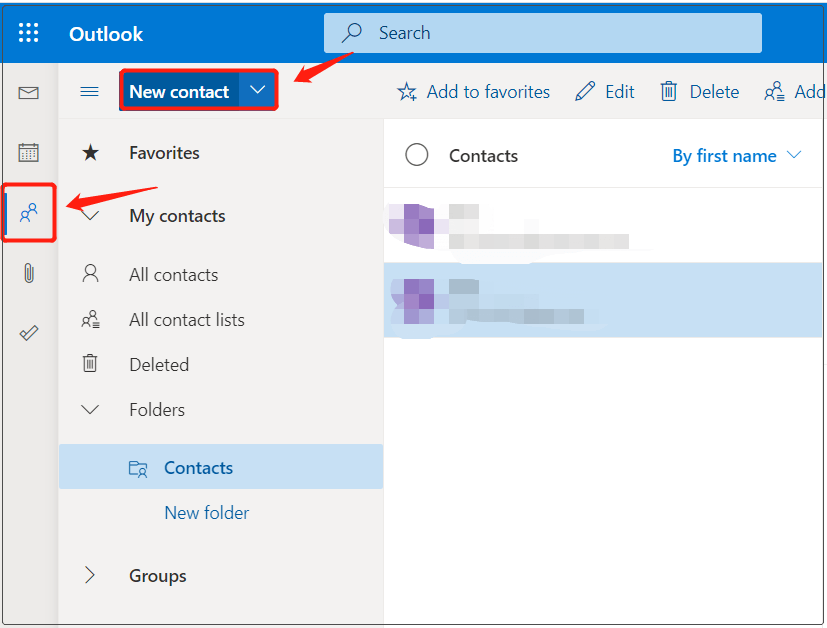 Step 3: Fill in the First Name as you want and Email address whose profile you're looking for, then click Create.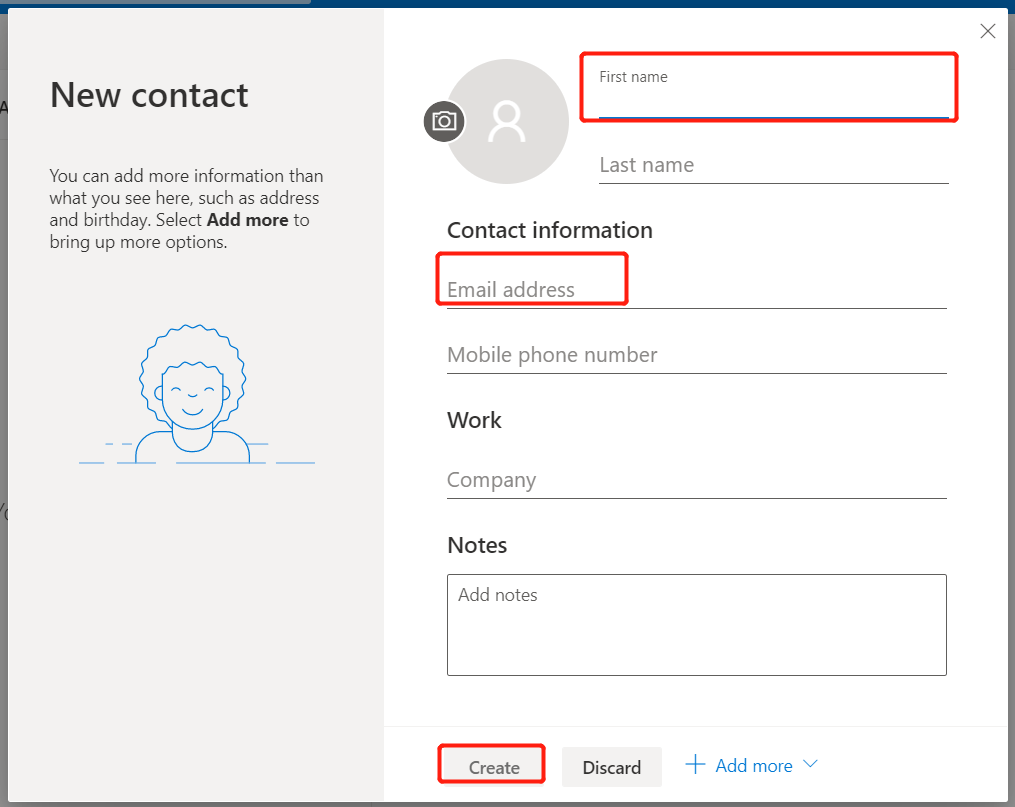 Step 4: Go back to your Contact page and click the contact you just created. Click LinkedIn and log in to your account to connect your Microsoft Outlook account to your Microsoft LinkedIn account.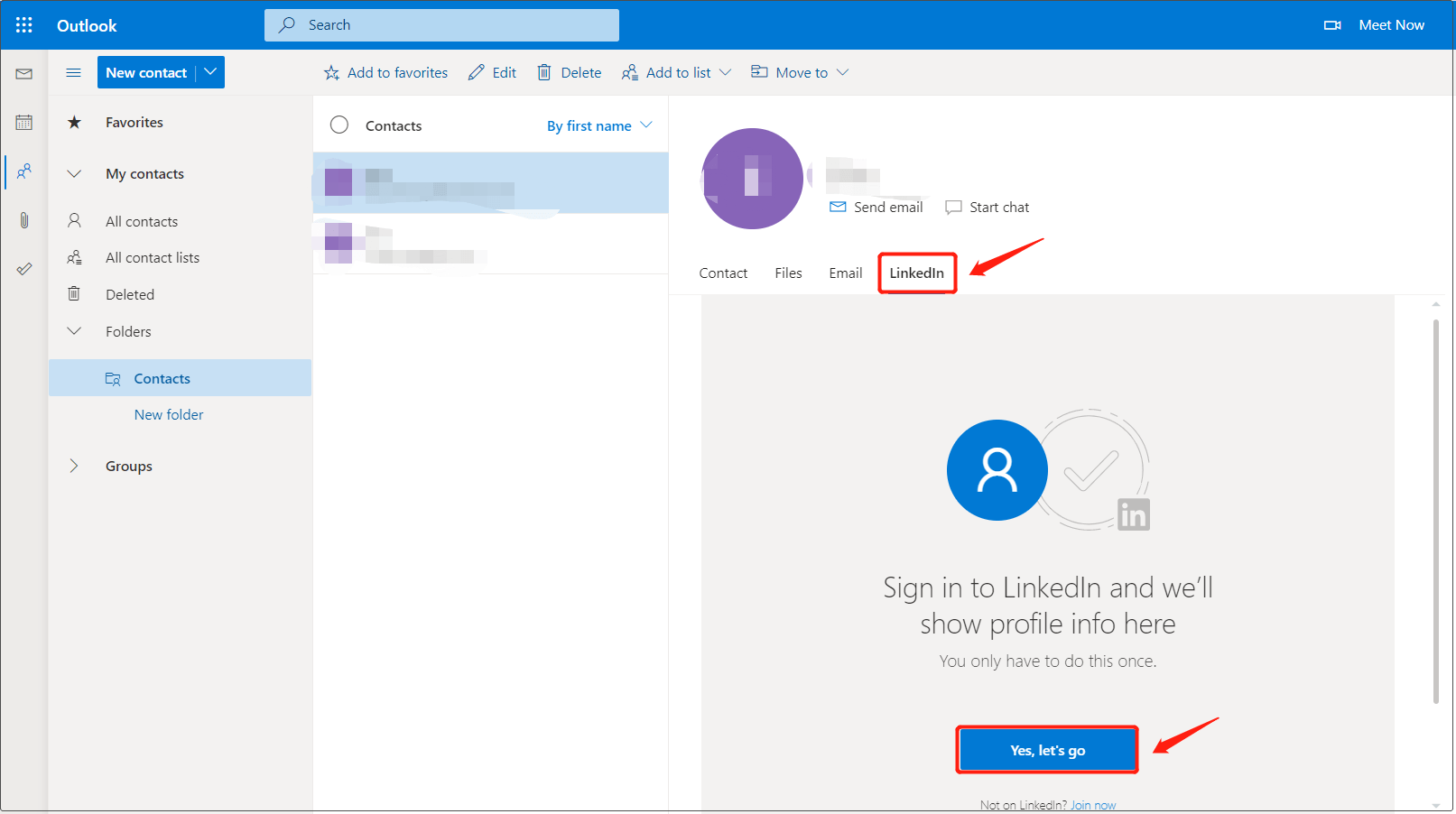 Step 5: Back to Outlook and you can see the LinkedIn profile of the email address you were searching for! Click See full profile on LinkedIn button to view it on LinkedIn.

If there's no profile shown up, it means no LinkedIn account is linked to that email address.
6. Use Facebook to do a Reverse Email Search
Facebook lets you search users by email address, so that should make your search simpler.
Step 1: Go to facebook.com or open the app on your mobile device.
Step 2: Type the email address of the person you want to find into the Facebook search field and press the Enter key.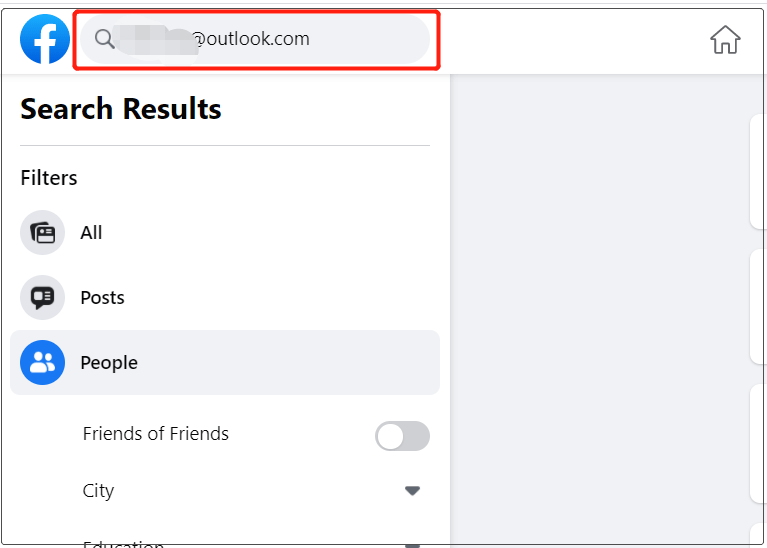 You won't be able to find results if the person you're looking for doesn't connect the email address with his/her profile, or if the person chooses not to list the email address as public in their About info.
7. Find the Twitter profile linked to the email address
Twitter doesn't allow you to directly search for people using email addresses, but here's a workaround – you can import your email contacts to Twitter, which will be used as suggestions for who to follow on Twitter and voilà – you'll be able to view the Twitter page associated with that email address. Maybe this will reveal the person's real identity for you.
Follow the instructions below to see how to find people by email address on Twitter:
Step 1: Make sure you add the email you want to track to your contact.
Step 2: Open the Twitter app.
Step 3: Go to Menu > More > Settings and Privacy > Privacy and safety > Discoverability and Contacts.
Step 4: Turn on Sync address book contacts and grant Twitter permission to access your contacts if asked.
If you still can't figure out who the email is from, read on to see how to search for someone's email address on Google.
8. Google the email address
Google can also be a powerful and free reverse email lookup tool to track down mysterious email senders.
You can search the email address with Google to see if anything comes up. When you're doing so, make sure you put quotation marks around the person's email address.
For example, you can search "support@supereasy.com". This will tell Google that you're only looking for exact matches.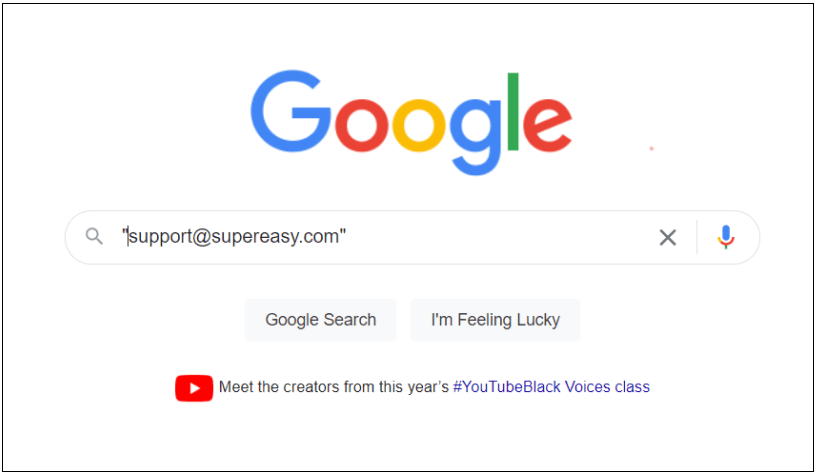 Google search will bring up web pages where that email address is mentioned. However, if the person has never used the email address on public forums, your best option would be a professional email lookup tool like BeenVerified.