Check Car Value by VIN | Vehicle Valuation Search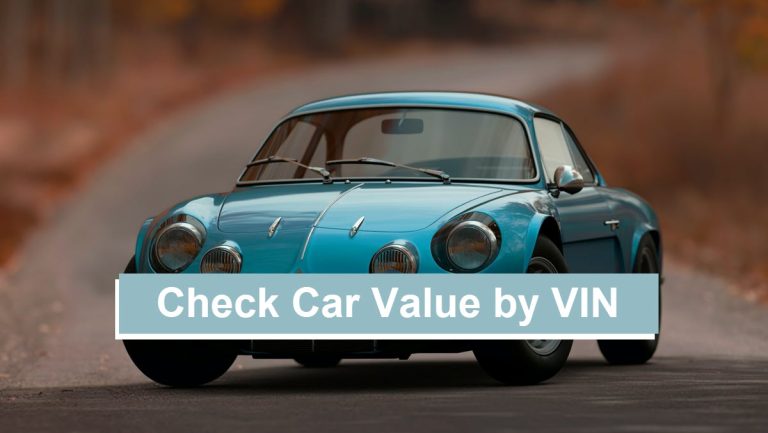 Check Car Value by VIN
Enter a 17-digit VIN number to get your vehicle valuation
Planning to purchase a used car? Or going to sell your old vehicle? Then you must estimate your car value before making any financial decision. This post will show you 3 methods on how to check car value by VIN.
Why should you check vehicle market value?

Monitor your car value to take care of your most important asset;
Avoid overpaying for a used car you're planning to buy;
Stop losing potential buyers due to overvaluing your car.
What factors affect your car value?
Condition of your car — how much wear and tear the car has, damages, repairs;
Service history — a full service history adds value to your car;
Modifications — most buyers prefer unmodified cars;
Mileage — the more you drive, the less it values;
Car color;
The sales venue — private sales earn more than selling to a dealership;
How to check car value by VIN?
Here we're going to introduce 3 ways to value a vehicle — free or paid.
Method 1 BeenVerified
BeenVerified is your go-to option when you need to search for a detailed report with tiny known info. It enables people to search people with names, phone, addresses, emails, or usernames, and vehicles with VIN or license plates. Boasting a large database, it combs through information linking to your search and returns it in a well-constructed report.
Here is how to use it:
1. Visit the BeenVerified website and enter the VIN number of your car. Then click Search Now.
2. Wait for the algorithm to generate the report for you. In the report, you may find the car's accident history, title records, market value, recalls, and other info.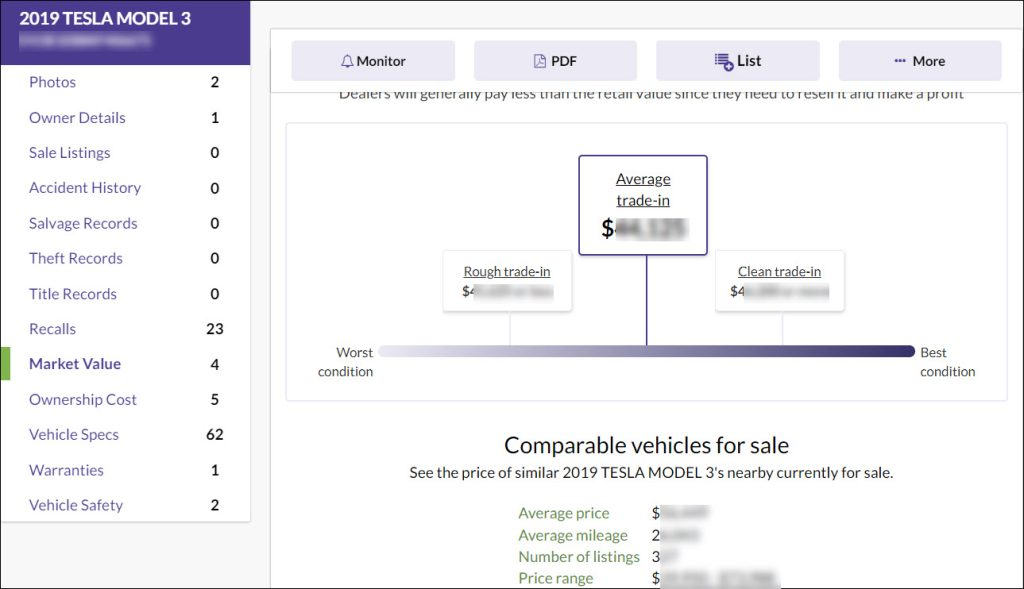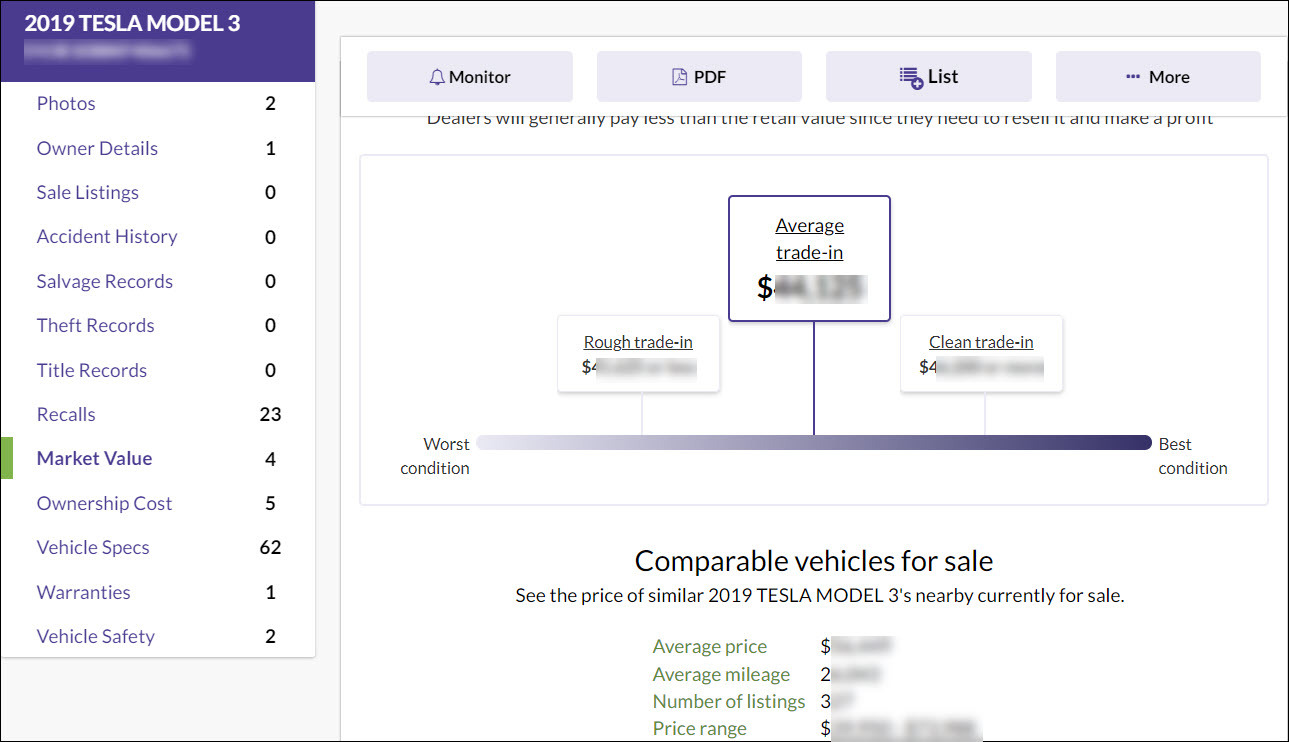 BeenVerified offers a 7-day trial for $1 with 100 reports for all search types. Don't miss out on the opportunity.
Method 2 Online free tool
If you prefer free tools, you can always find free online tools from Google. For example, Consumer Reports is one of the car value estimators when you google for these tools.

By selecting the make, model, year, and trim, you can obtain the general value of your car. In addition, the number becomes more accurate when you enter mileage and other add-ons.
However, all the numbers you get are too general, given that these tools only consider parts of the factors affecting a car's value. But it's still worth a try for they can offer a basic range of market value of a similar car.
Car Value Estimator
Check a Vehicle Value by License Plate
Method 3 Bumper
If you're looking for a tool specializing in vehicles, give a shot to Bumper. It has multiple tools to check car value, branded value, and recall history, as well as compare vehicles. It has helped people to buy and sell vehicles for years.
To check your car value by VIN, follow these steps:
Head to the Bumper website and fill in your VIN number. Then click Search.
Your report will be ready in minutes. Or you can also check it on your mobile with its app downloaded.

What should you know about car value?
Average market value: for a vehicle with no mechanical defects and passes all necessary inspections with ease.
Trade-in value: the amount that a car dealer pays you toward the purchase price of a new or used car in exchange for your old car.
Private party value: the price you could expect for a vehicle sales transaction between two consumers.
Average trade-in: for a vehicle that is mechanically sound but may require some repairs/servicing to pass all necessary inspections.
Rough trade-in: for a vehicle with significant mechanical defects requiring repairs in order to restore the reasonable running condition.