How to Check Car Insurance by VIN Number (2023)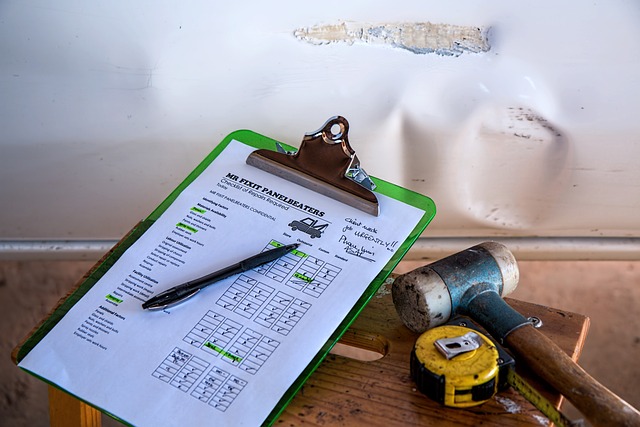 Auto Insurance Lookup
Check the Vehicle's Insurance Records & More!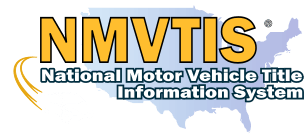 Approved NMVTIS Data Provider
Whether you're to buy a used car, to inherit a vehicle or to deal with an road accident, the insurance is one of the crucial things you have to deal with. But sometimes you just don't have access to the quote or any other proofs of it.
When all you have is a VIN number, there're still ways to check the coverage on a vehicle. And we provide you with the 6 most effective methods for different situations.
1. Contact Insurance Company
If you don't have any formal documents about the vehicle's insurance but you need to know the details of the policy, like if it's expired or if the vehicle needs to be revalued, the easiest way is to contact the insurer directly for an answer.
With the VIN number or license plate and some other basic identity information, you may have a chance to get a C.L.U.E. report on the car you're checking. That's a report covering all the details of the insurance policy.
This method isn't guaranteed. C.L.U.E. is like a shared information club and not all insurance companies have joined in it. Also some states might only allow the car owner themselves to check on the insurance.
2. Check Insurance Cost
Particularly when purchasing a used car, sometimes you know nothing about the coverage status of the previous owner but need to take a new quote now. So you have to take a closer look at the vehicle's prior insurance cost and other details that can decide the car's market value. That's when you may consider using a vehicle search tool.
BeenVerified is a renowned vehicle search engine approved by NMVTIS. It registers millions of vehicle records that can show you details of a car's insurance cost in the past 5 years. Moreover, you can explore the details about its mileage, damages and repairs, MSRP and market values etc. that can affect the coverage calculation.
1) Go to BeenVerified Vehicle Search.
2) Enter VIN number of the vehicle you're checking and click Search Now.
3) Wait for BeenVerified to quickly grab data and generates the report. Go to the Ownership Cost to check on the insurance details. And you may do an evaluation yourself with the rest of the records.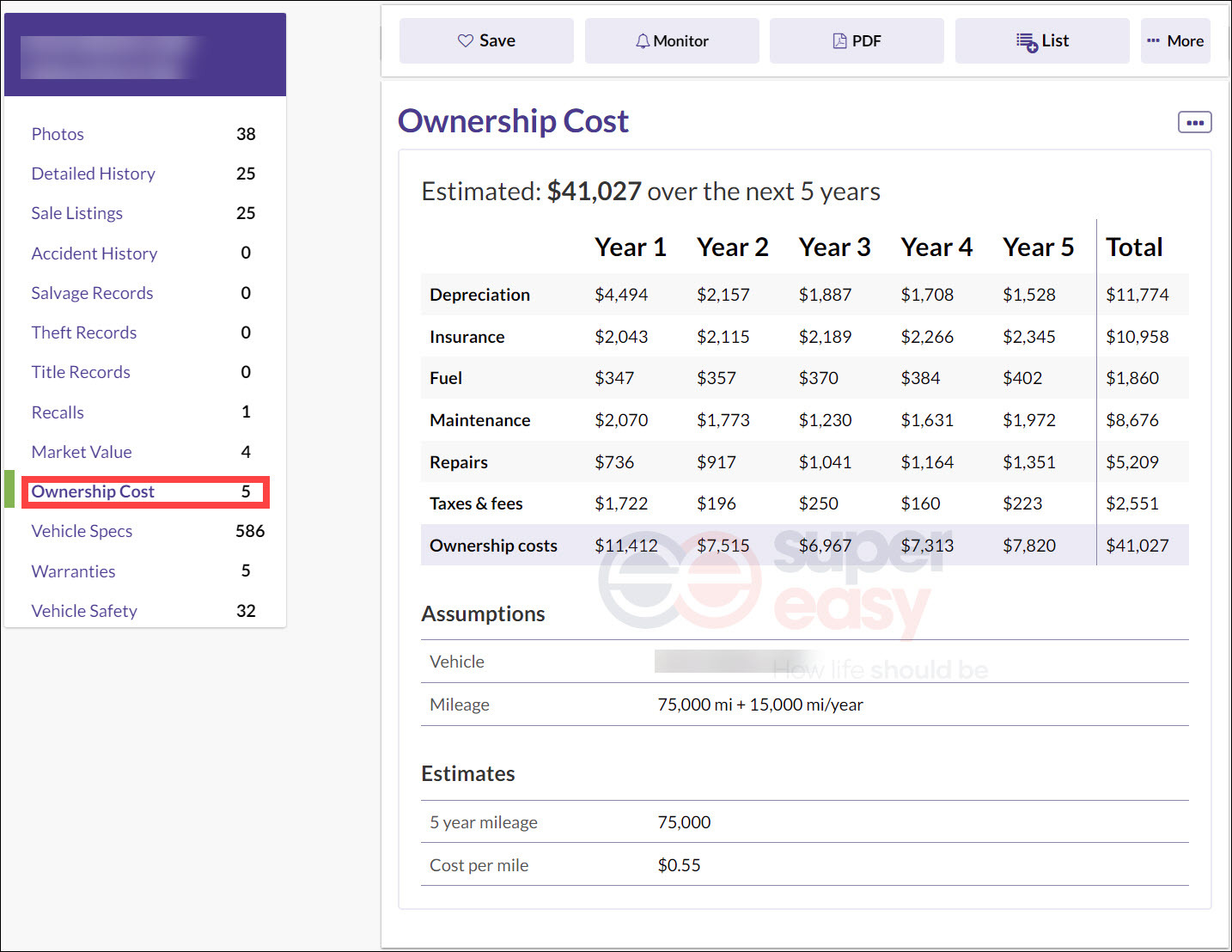 3. Find Insurance Contact Info
If you care more about the registration information like the place, date and company name of an auto insurance, EpicVIN might be your best choice as a loyal documenter and analysist.
EpicVIN is a professional vehicle search tool in the list of NMVTIS. It traces the insurance history and other detailed records of a car on 70+ databases from governments and top industry sources. And it lists all the details organized in charts and diagrams for you to get a whole and thorough picture of the vehicle you're searching.
1) Open the EpicVIN Vehicle Search.
2) Enter the VIN number and click Check VIN >.


3) Wait a while for EpicVIN to prepare the report for you. Scroll down for all the details and data like insurance records, insurance yearly cost, other fees and market price analysis.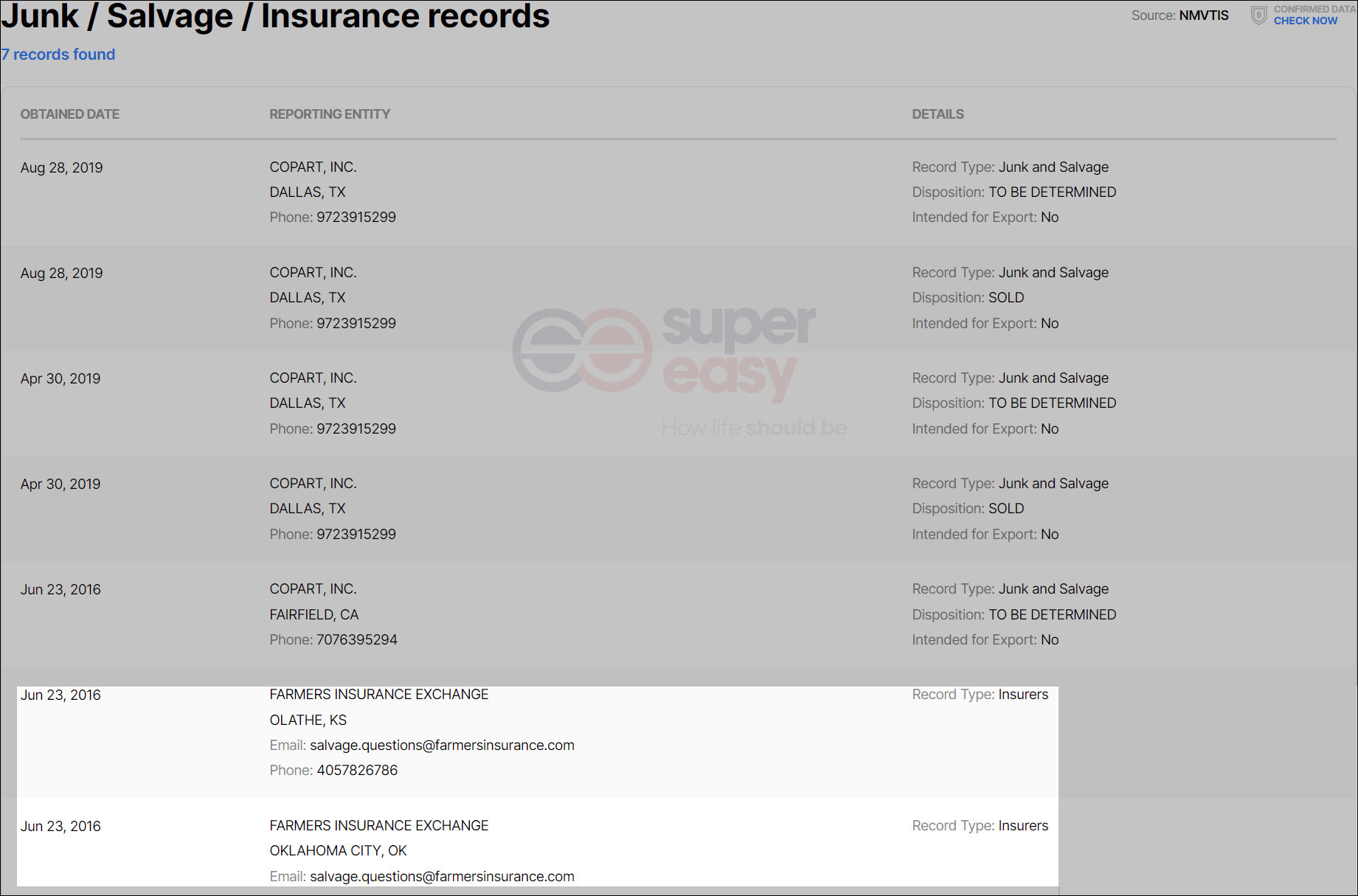 4. Make Insurance Comparison
If you want to acquire not just the insurance cost and other information to make a reference, but need a final answer to the question: which car insurance suits you the best, you may give Bumper a try.
Bumper offers one of the biggest and most cost-effective vehicle search services. It's the approved partner of governmental and top industry sources like NMVTIS, JD Power, NHTSA. And it cooperates with 50+ insurance companies to offer easy insurance comparison and discount channels. As soon as you read the cost of insurance, maintenance, etc. on your vehicle report, you can jump right into exploring the special offers.
1) Visit Bumper Vehicle Search.
2) Enter the VIN number and click SEARCH.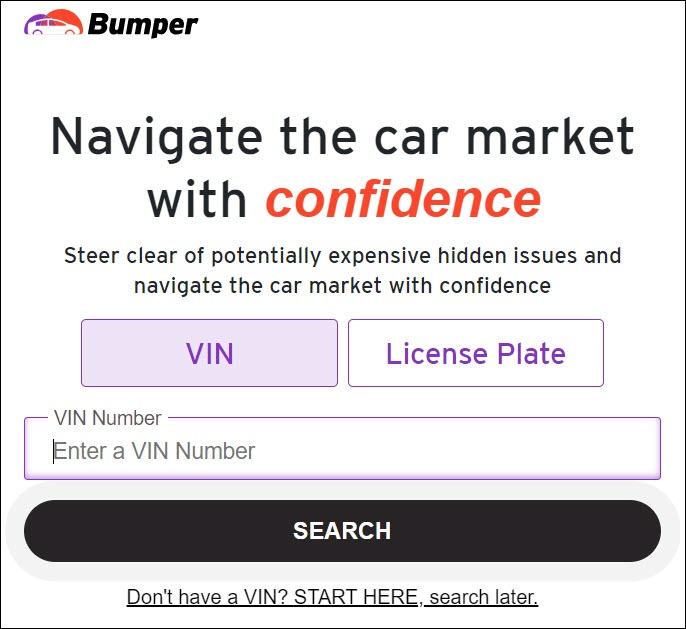 3) Wait a few seconds till Bumper get the report ready. 15 categories of information wait for you to browse, including one specifically for the insurance records and comparison.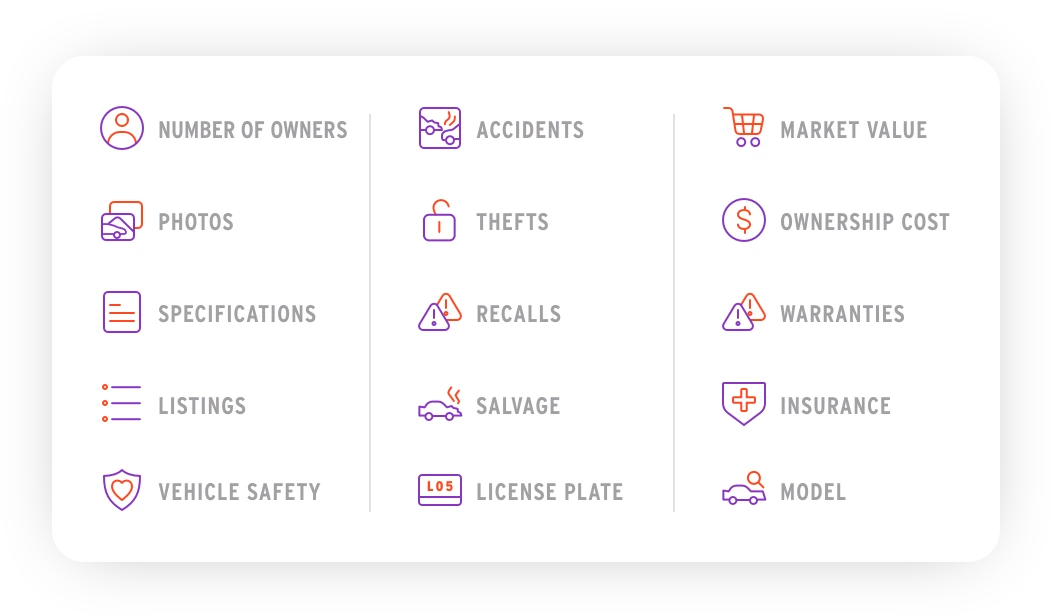 5. Contact DMV / Secretary of State
The local offices of DMV (Department of Motor Vehicles) and Secretary of State can usually access insurance coverage information on vehicles and owners. You'll need to submit paperwork accordingly and pay a little fee (around $5) to get the governmental report.
This is the most legitimate method to get a thorough insurance check on a vehicle. However, this method doesn't always work as state laws vary a lot on policies over the releasement of auto insurance information. Some may allow you to get a full report only when you're the policy holder.
6. Get Help From Police
If you ran into an road accident and need to figure out the other driver's insurance status, always remember to file a police report. No matter if the other driver can provide their insurance information or not, you can always turn to the law enforcement to acquire all the genuine details you need.
When the other driver in the accident isn't insured, you'll have to contact your insurance company for carrying uninsured driver coverage. If your insurance policy doesn't include this, which is common, you're likely on the hook for the repair cost.
---
Hopefully this post helped you solve the insurance issues of the vehicle you're checking. The most time-saving way is to use a vehicle search tool like BeenVerified to get the details about not just the auto insurance, but also other history records. If you have any questions or more ideas, feel free to share in the comments below!
The methods in this article provide you with easy access to public record information, but without a guarantee for accuracy and may include links to websites not listed as a Consumer Reporting Agency (CRA). Information acquired from these bodies is illegal to be used for employment, housing, credit, and other purposes alike, according to laws such as the Fair Credit Reporting Act (FCRA). If you're not sure whether your use of our methods is appropriate, click here for details.