How to Fix Cheapoair Promo Code Not Working (2022)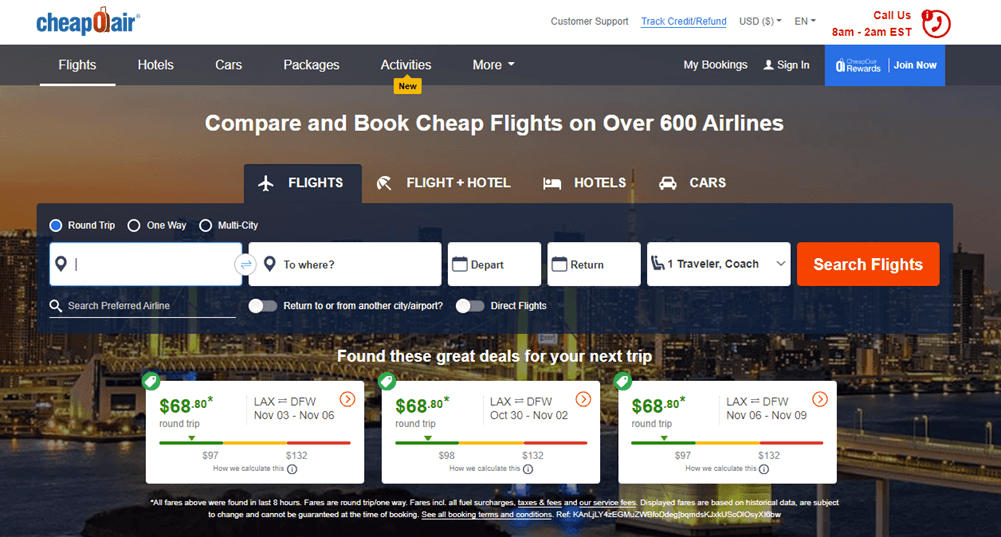 Cheapoair is known for great deals of cheap flight tickets. Not only the air tickets, you can also find discounts or bundle deals for other expenses of your trip. On top of that, you can still apply a coupon to save more money on your booking.
In this post, we'll show you how to find the legit promo codes that will 100% work on your Cheapoair bookings, as well as some other money-saving tips!
Cheapoair promo codes
If you search on Google for Cheapoair promo codes, you'll get plenty, but most of them won't work. It's either because the codes are expired, or they're only eligible for specific bookings. Although it is possible to find working codes, it takes a lot of time and you don't always get what you want.
The good news is, you can save the time on searching by using an auto coupon-finder. My go-to is Coupert, a free browser extension that tells me when there's a discount for the site I'm on. Just install the extension (available on Chrome, Firefox, Safari, and Microsoft Edge), and you're good to go. Coupert will search and test the codes when you check out at Cheapoair, and show you the best available discount.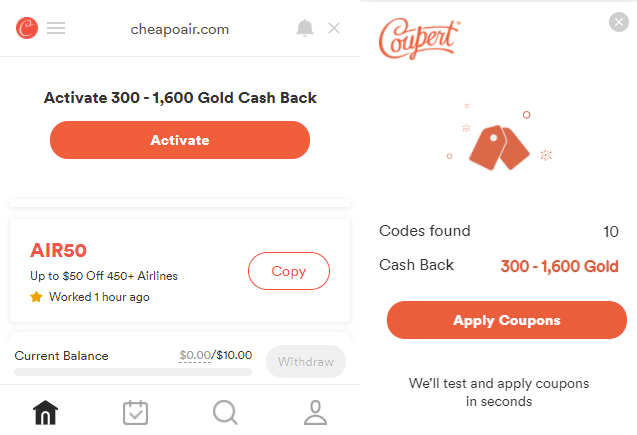 With a few clicks, you'll get the best available discounts!
If there's no eligible codes for your booking, you can still save a few bucks via Coupert cashback. When you buy from one of the 7,000+ participating stores, you earn 'golds', which you can redeem later. Once you accumulate $10 worth of points, you can cash out to PayPal.
You can also try Honey for some luck, which is also a free browser extension that automatically searches and applies coupons to your order.
How to save more $$$ on Cheapoair
Besides from the promo codes, there are some simple tricks that allow you to save a few more bucks on your Cheapoair bookings.
Join the reward program
You can join Cheapoair's free loyalty program simply by creating an account. For every booking you make, you'll receive points which can be redeemed for future bookings. Although guests can also book on Cheapoair, we recommend booking as a logged-in user so you can earn points and save at later.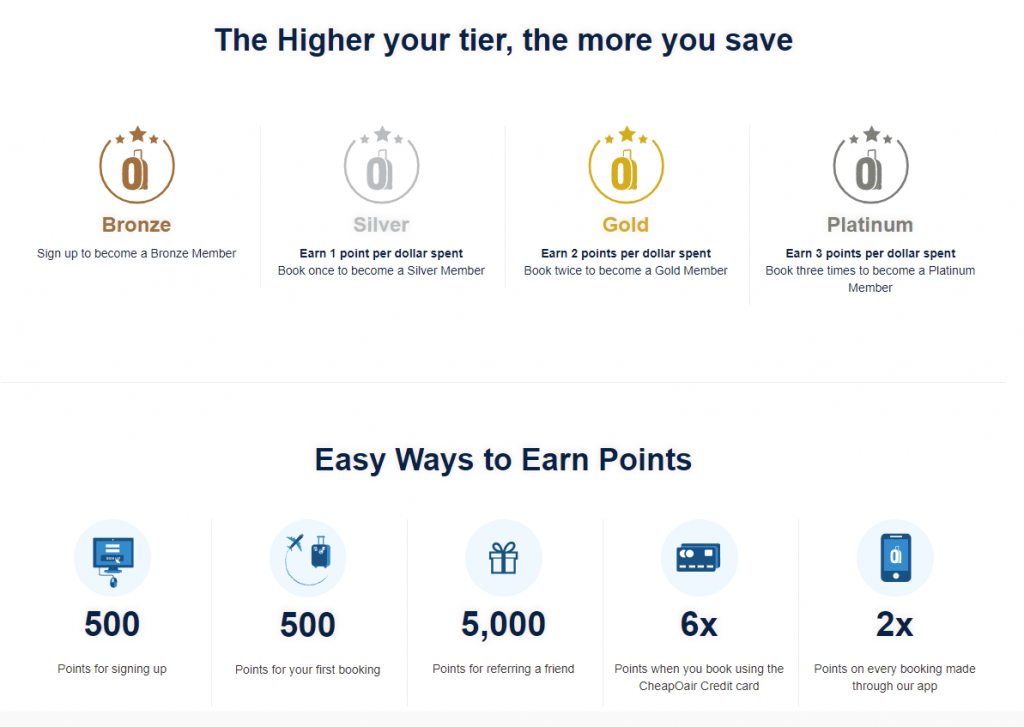 In addition, you'll receive a $15 off code as a sign-up bonus. Also don't forget to subscribe to the newsletter when you're signing up to receive all the member-only benefits!
Book on mobile app and earn extra points
As mentioned above, Cheapoair users earn redeemable points from their bookings. If you book on the Cheapoair app, you'll get extra points! Occasionally you may also receive offers or promo codes that are only eligible for mobile orders.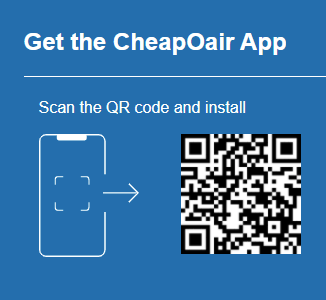 Checkout the special discounts
For military passengers, students and seniors, many airlines offer special deals, and Cheapoair makes the search easy. You'll need to provide the proof of eligibility while booking. Additionally, you can also grab a last-minute deal at Cheapoair. This type of deals are likely red eye flights or with budget airlines, but if you're flying domestic this shouldn't be a major concern.
---
That's all for this post! Hopefully the tricks are helpful and you get to save some money on your Cheapoair bookings!
Credits:
Icons made by Smashicons from www.flaticon.com