Change-of-Address Scam: What You Need to Know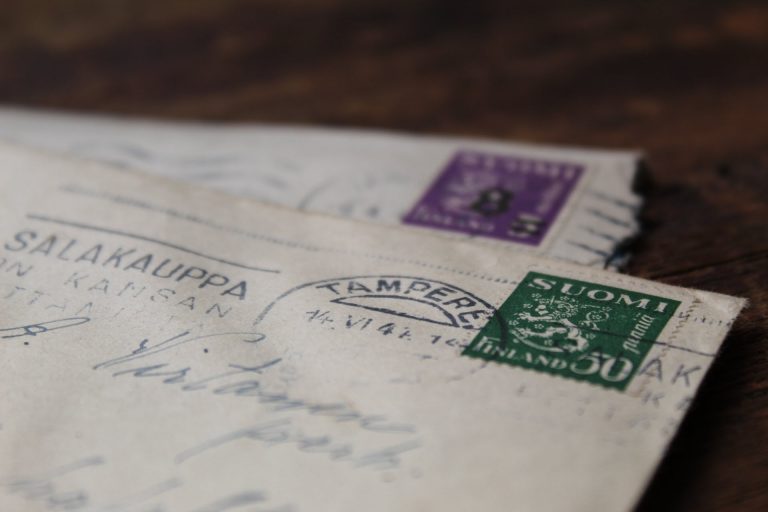 You've probably moved at least once in your life. Every time you move, you need to change your address with the postal service. It can be quite easy for anyone to request a change of address, including scammers who may take advantage of this to defraud you of money or steal your identity. In this article, we'll explain what the change-of-address scam is, how to spot and avoid it, and what to do if you become a victim of this kind of fraud.
What is a change-of-address scam
A change-of-address scam occurs when a bogus website tricks you into overpaying for a request to change your address, or when someone illegally changes your address without your permission.
Here is how the scam works:
You're planning to move and select to change your address online. Then you may google "USPS address change" or something like that and click on the top result, which looks like the official USPS website. When the site loads, you fill out the form and submit it quickly. A few days later, you notice that you were overcharged and begin to realize it could be a scam website.

Someone figures out your name and address and submits a change-of-address request to the USPS without your knowledge, so your mail will reroute to their own address and they can easily access your important mail to steal your identity or make other fraudulent activities.
Change-of-address fraud can not only lead to a financial loss but also put you at risk of identity theft.
Warning signs of a change-of-address scam
Here are some warning signs that you should know:
The bogus site you clicked on doesn't have "usps.com" in its URL.
You were charged more than $1.10 to change your address.
You get an auto-reply message with obvious spelling or grammatical errors when submitting a change-of-address request.
You stop receiving mail for a few days.
You receive a change-of-address confirmation form in the mail, but you didn't authorize it.

Your credit card's billing address changes.
You get a notification of a new account in your name.
How to protect yourself from change-of-address fraud
In addition to keeping an eye out for warning signs, there are some steps you can take to protect yourself from falling for this scam:
Double-check the URL before entering your personal and financial information. Make sure you go to the right website to change your address. (The official USPS change of address site is USPS.com/move.)
Watch out for excessive charges. The cost to change your address online with the USPS should only be $1.10 and it's free to change your address in person at your local post office. If you were charged more than necessary, you're not in the right place.
Look for typos and grammatical errors. Scam websites are often riddled with typos. 
Make online purchases with your credit card. Compared to debit cards, credit cards offer more protection and less liability for any fraudulent charges.
Pick up mail as soon after delivery as possible.
Sign up for Informed Delivery. It's a free service from USPS that allows you to digitally preview your incoming mail and manage your arriving packages.
Put a lock on your mailbox.
Note missing mail. If you haven't received mail addressed to your home for several days, contact your local post office to see if someone fraudulently changes your address.
Don't Ignore USPS Notices. After a change of address is processed, the USPS sends a confirmation letter to both your address and the forwarding address. Be careful not to mistake it for junk mail.
Routinely check your credit report and review your credit card and bank account statements. Watch for suspicious charges.
Shred documents with your personal information before throwing them away.
Consider signing up for an identity theft protection service like Aura to monitor all your personal and financial information for signs of fraud. 
How does Aura protect you?
Aura provides All-In-One protection for your whole family. With Aura, you get:
Free dark web scanner. Check to see if your personal information has been compromised.
Address change monitoring. If someone fraudulently changes your address, you'll get alerts in real time.
Financial fraud monitoring, including credit monitoring, bank account monitoring, etc.
#1-rated identity theft protection to protect all of your online accounts and sensitive information, such as your SSN, name, address, home title, and more.
A secure password manager, VPN, and antivirus.
White-Glove Fraud Remediation support. Aura's White Glove Fraud Resolution Team can help you make calls and fill out forms on your behalf to help you resolve any fraud incidents if you become a victim of ID theft.
$1,000,000 insurance coverage for eligible losses due to identity theft.
What to do if you're a victim of a change-of-address scam
If you suspect you've used the wrong website to change your address, you can:
Re-visit the bogus site to cancel your order and ask for a refund.
Report the scam to the United States Postal Inspection Service and BBB Scam Tracker.
If you suspect someone illegally changes your address, you can:
Visit the local post office to report the unauthorized change of your address. Provide as many details as possible.
File a fraud report online at uspis.gov/report or call USPIS at 1-877-876-2455.
Dispute a Change-of-Address order (if you're not moving but received an official USPS Change-of-Address Validation Letter).
Ask one of the three credit bureaus (Equifax, Experian, and TransUnion) to put a fraud alert on your credit report.
Contact your bank and credit companies to report the crime and check if there is unusual activity on your accounts.
Credit: Featured Image by Anne Nygård on Unsplash