Car Recall Lookup | Check If Your Vehicle Has a Recall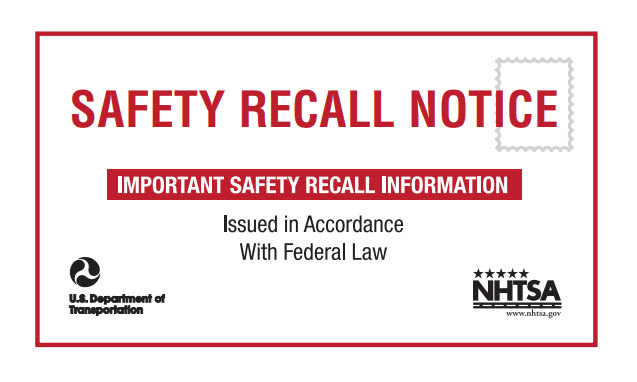 Car Recalls Check
Enter a VIN to check if your vehicle has a recall
An open recall often means there is a safety problem with your vehicle. In this case, you'll need to have your car repaired to eliminate safety risks. For your safety, it's suggested to check recalls twice a year. In this guide, we'll show you how to run a recall lookup for your car.
How to Find Out If There's a Recall on My Car?
Generally, if there is a recall on your car, you'll be notified via mail from the manufacturer. If you haven't received a notification and want to know if your vehicle is affected by a safety recall, you can use the following 3 methods to look up recall information.
Method 1: Check for recalls on NHTSA's website
NHTSA (National Highway Traffic Safety Administration), an agency of the U.S. Department of Transportation, is responsible for issuing vehicle safety standards and requiring manufacturers to recall vehicles and equipment that have safety-related defects. Its official site has a free VIN lookup tool that you can use to find out if a specific vehicle needs to be repaired as part of a recall in the past 15 calendar years.
Here's how to run a recall lookup:
Find your VIN. VIN stands for Vehicle Identification Number, a unique 17-digit identifier of your vehicle. The VIN can be found on the driver's side dashboard or driver's side door jamb. You can also find your VIN on the registration card or insurance card.

Go to NHTSA's Safety Issues & Recalls page.
Enter a VIN and click the magnifier icon.

If the vehicle has any unrepaired recalls, the tool will give you the relevant recall information so you can contact the manufacturer or dealer about the repair.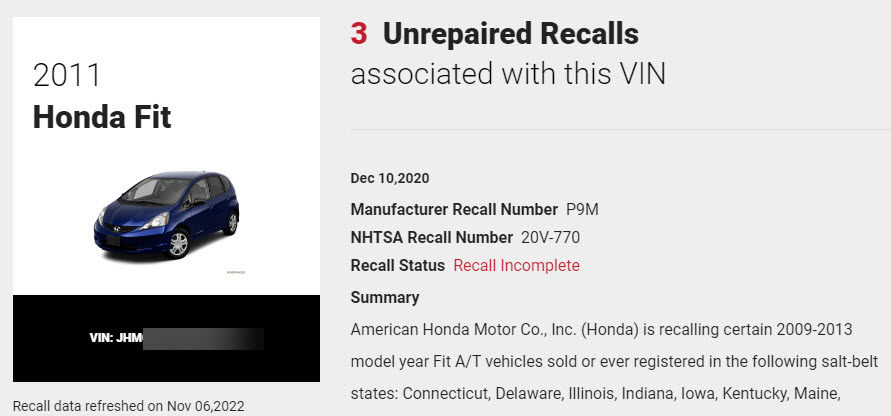 On NHTSA.gov, you can also
Method 2: Look up recalls by manufacturer
You can also go to your car's manufacturer's website to see if there's a recall. You'll need your VIN to run a recall lookup. Here's how:
Go to google.com, type in "your car brand + recall lookup", and press Enter. Here we'll take Honda as an example.

Click the link to the official site.

Enter your VIN to check for safety recalls.

Method 3: Run a vehicle history report
Another way to find recall information is to run a vehicle history report. Below are some of the best providers of vehicle history reports. All of them are approved by NMVTIS (National Motor Vehicle Title Information System) and allow users to run reports by VIN or License Plate Number.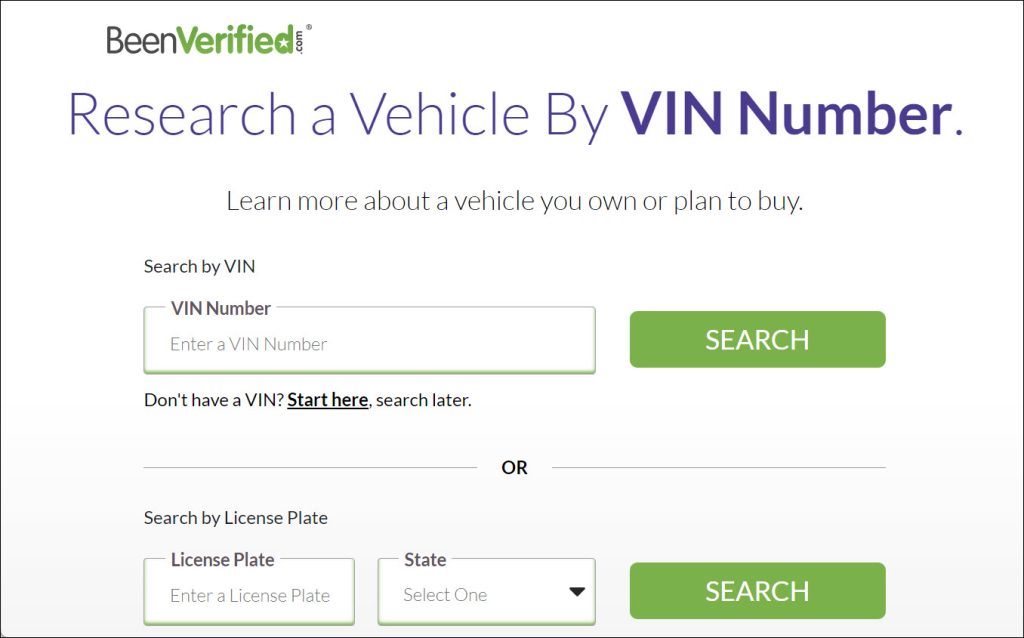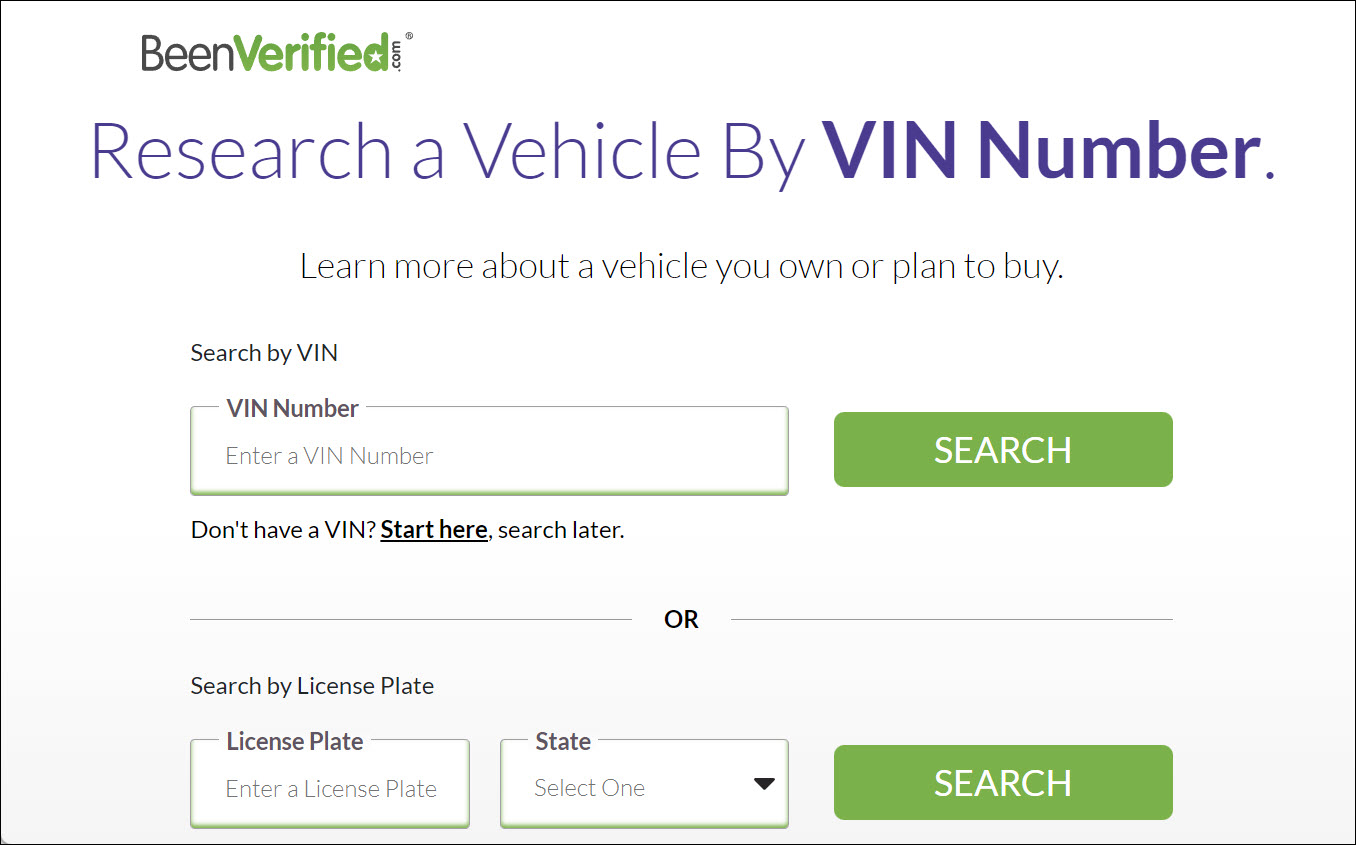 BeenVerified is a website that provides a searchable database of aggregated public records. At BeenVerified, you can search a name, phone number, address or email to locate someone. You can also run searches on vehicles by VIN, License Plate or Year, Make and Model. BeenVerified's vehicle search tool may provide information about a vehicle's photos, accident history, title records, market value, vehicle specs, recalls, owner info, and more.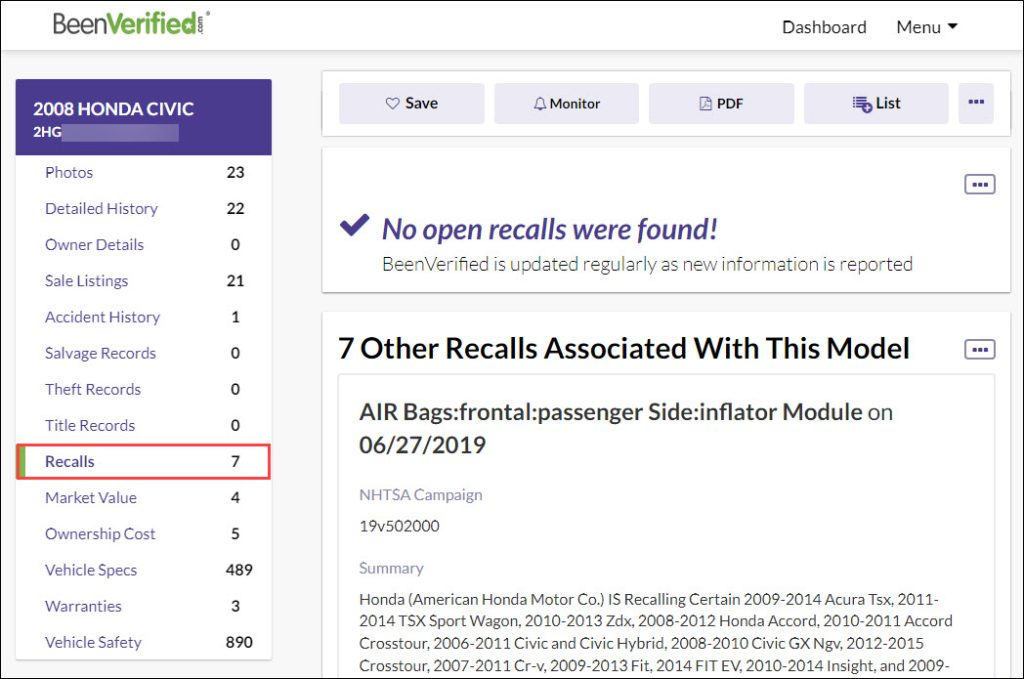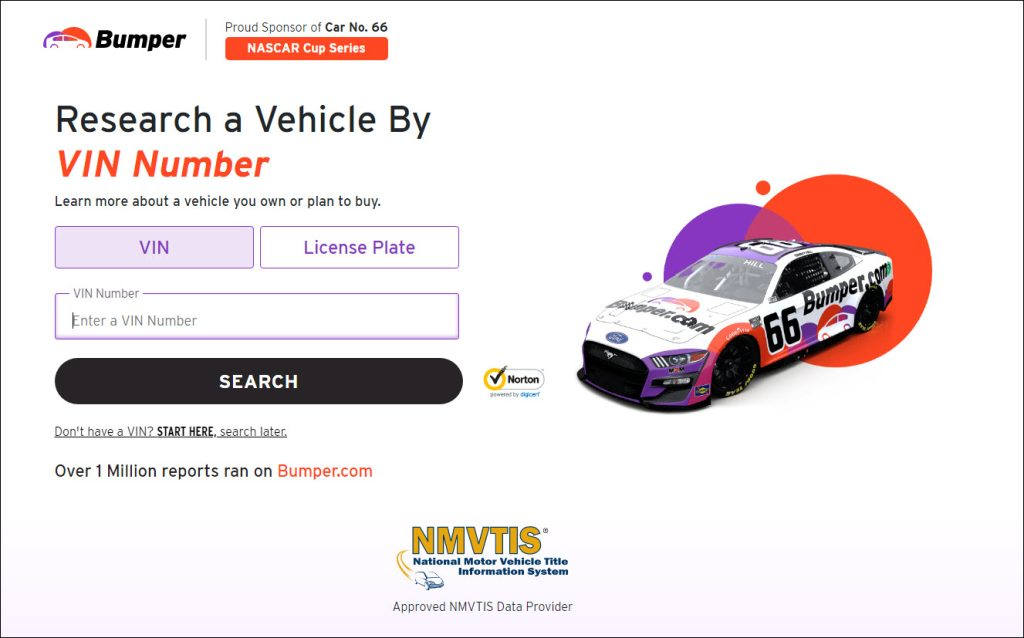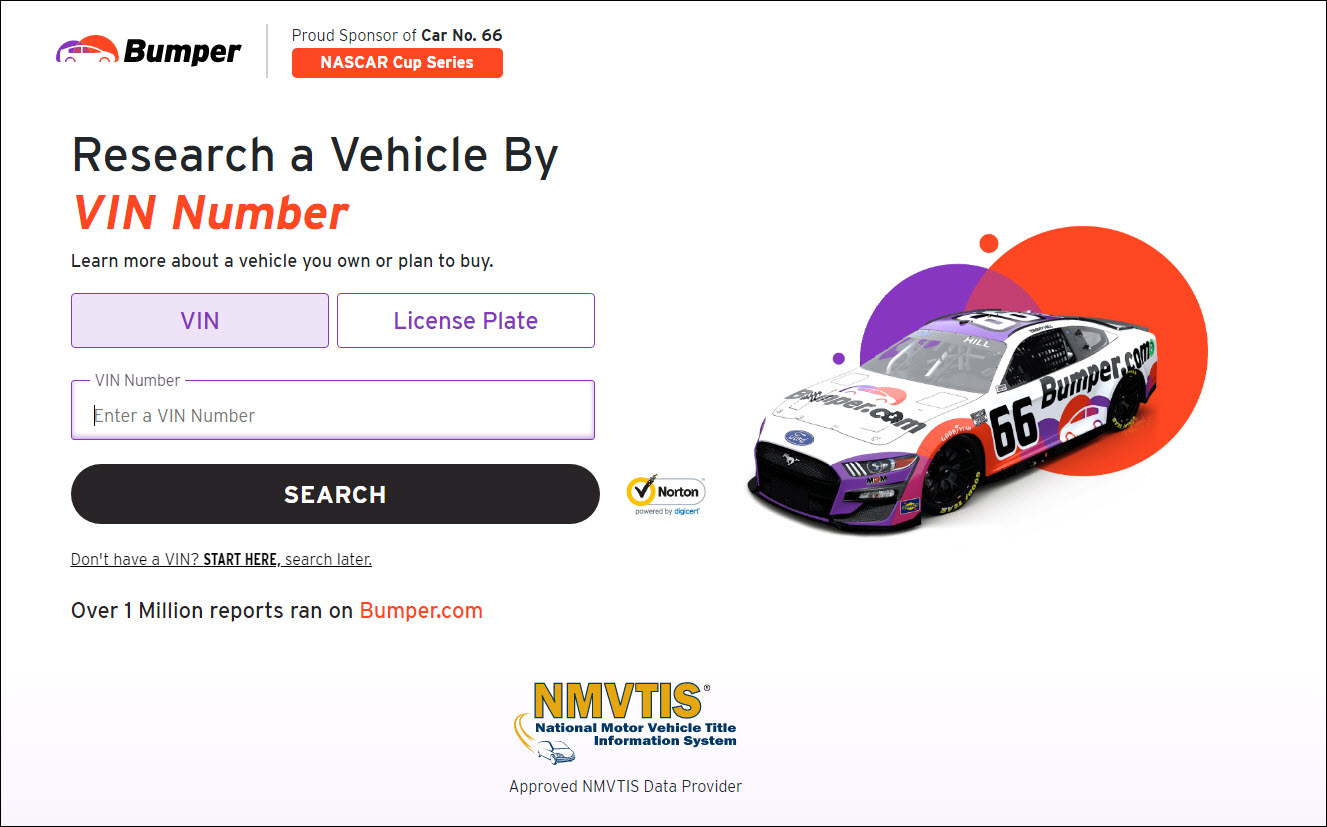 Bumper provides customers with affordable, reliable and up-to-date vehicle history reports. Its database comes from NMVTIS, JD Power, NHTSA, and many other top industry leaders. When available, Bumper's report may include the following 15 different sections.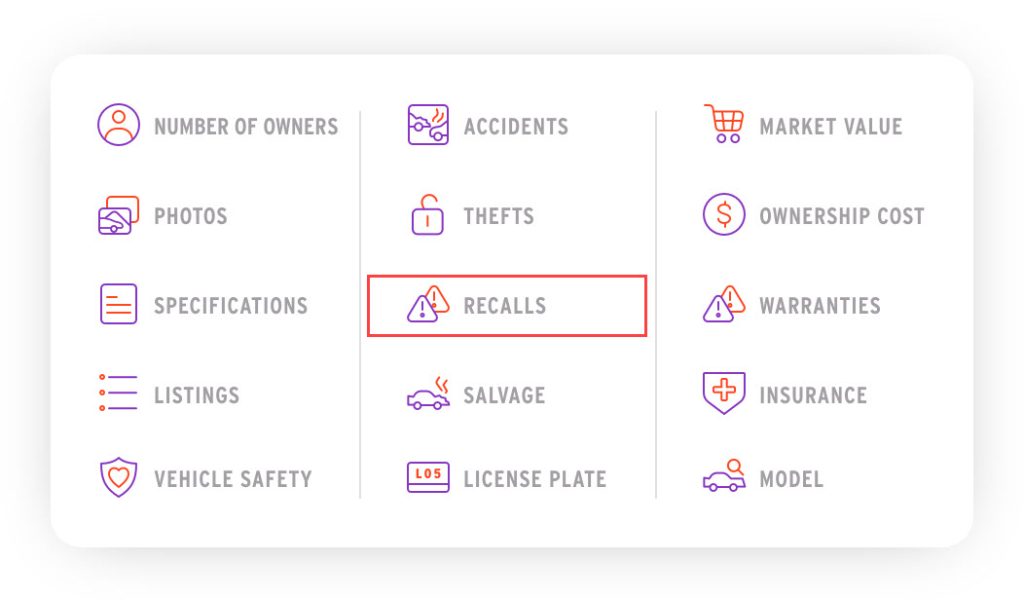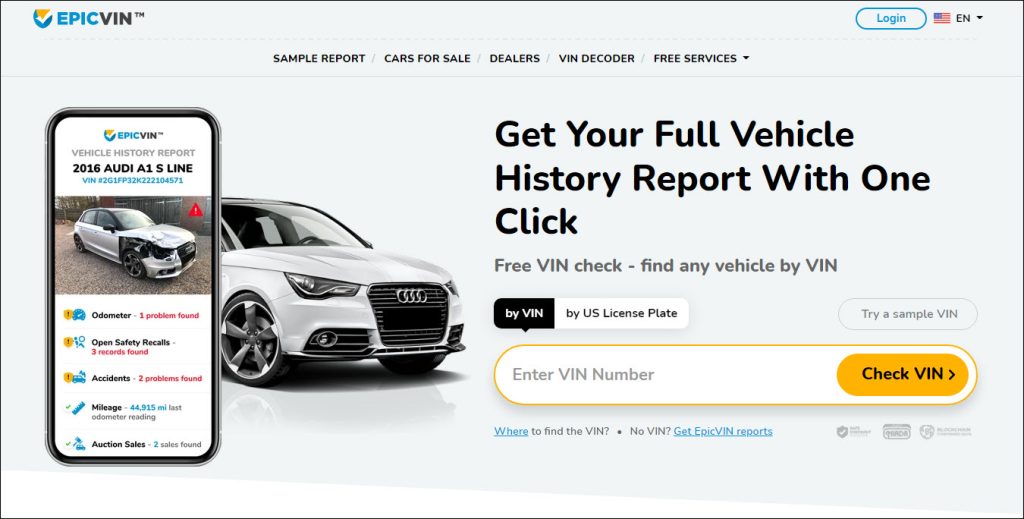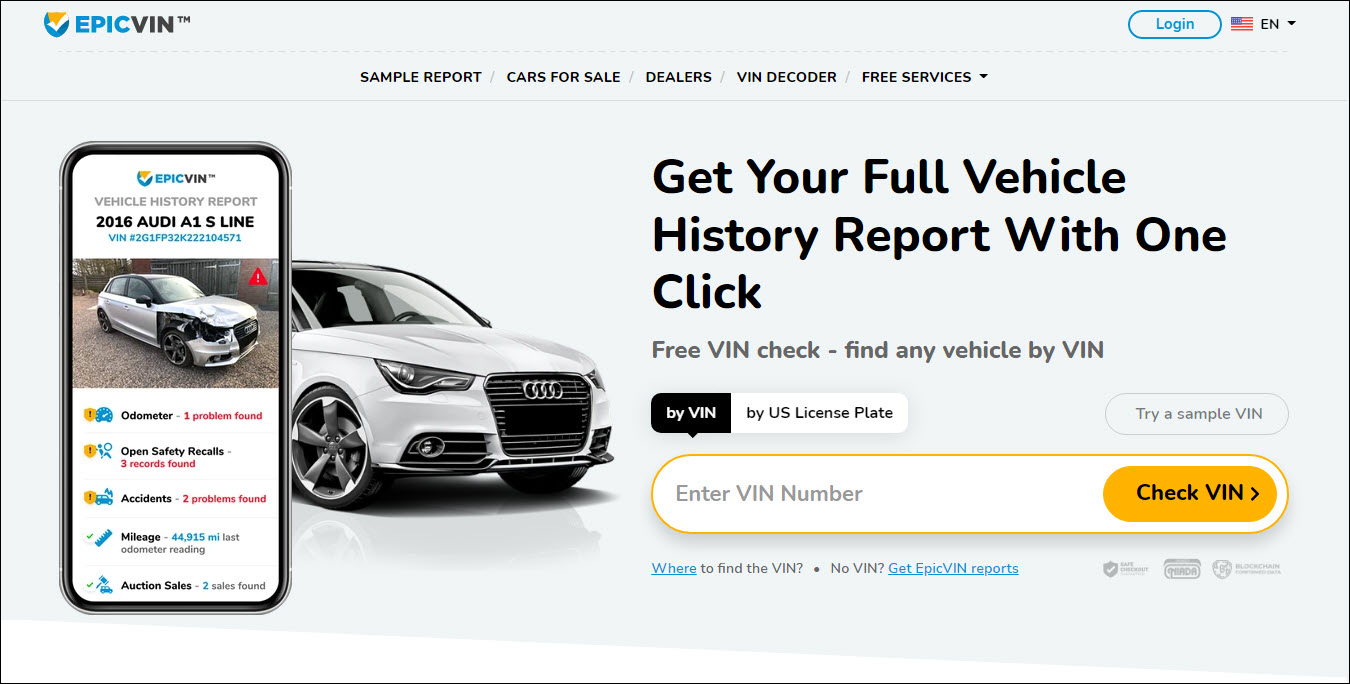 EpicVIN is another provider of vehicle history reports. Its reports may highlight information about a vehicle's odometer readings, safety recalls, accident history, sales history, etc.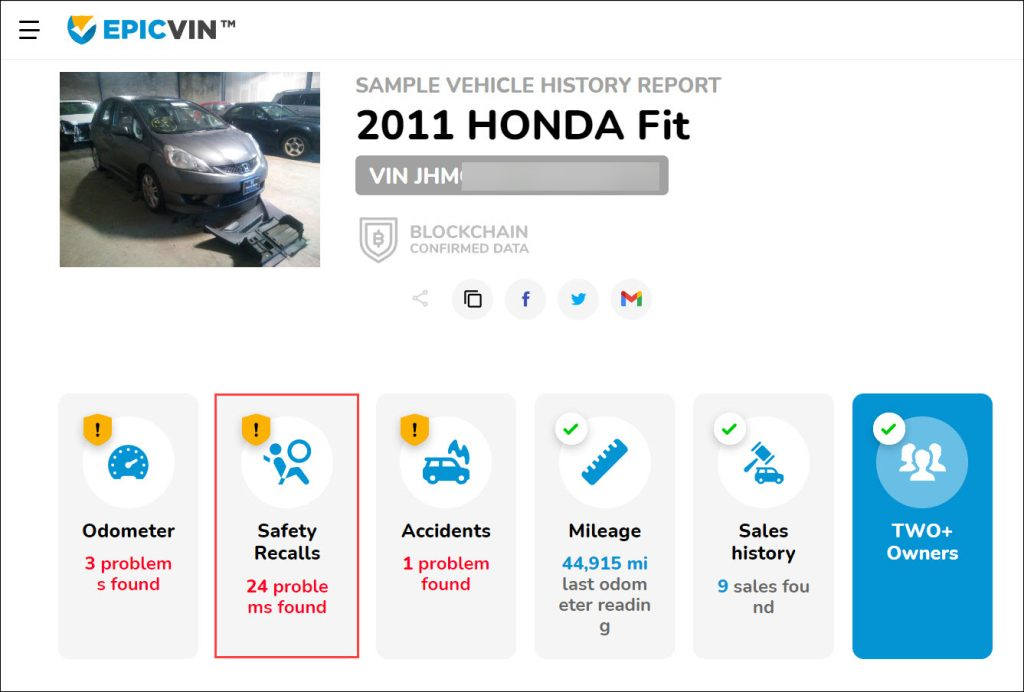 Vehicle Recalls FAQs
1. What to do if my car is recalled?
When you receive a notification, follow any interim safety guidance provided by the manufacturer and contact your local dealership to fix the recalled part for free.
2. Do I have to pay for recall repairs?
No. If there is a safety recall, your manufacturer will fix the problem free of charge.
3. Do recalls expire?
Once a vehicle has been recalled, that recall never expires. If a car changes owners and the recall remains unrepaired, the new owner is still entitled to have the recall addressed by the manufacturer for free.