How To Find A Company By Phone Number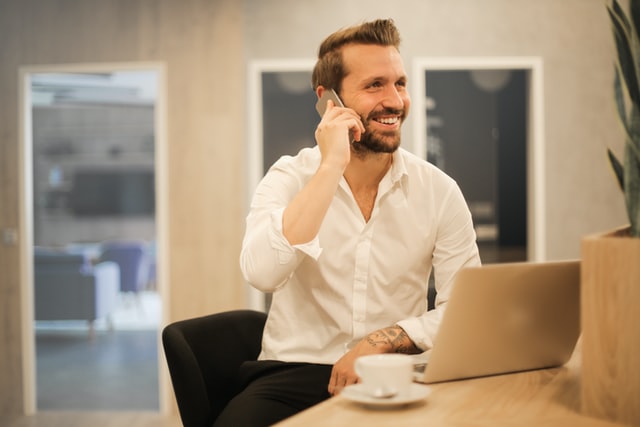 Business Reverse Phone Lookup
Get Owner's Name, Address & More!
With Caller ID alerts, you'll recognize who was on the other end before picking up the phone. However, it doesn't always identify the name of the caller. Sometimes it would be an annoying problem when you need to return a business call but don't know who owns the number. Thanks to the internet, there are ways to search a company by its phone number.
You can also use the methods below to search for a new business.
Table of contents
Use reverse phone lookup service
If you are in a rush or don't have patience in searching for the right company on the Google search result page, you can use an online reverse phone lookup service to ease the process.
BeenVerified
BeenVerified is a powerful and one of the best reverse phone number lookup services in the market. With a huge database containing billions of records, BeenVerified allows you to easily search the company by its phone number. You can also use other information such as a name, or an address to dig more information.
By the way, the BeenVerified app is the best among all reverse phone lookup services, you can use its app to search for the information you want.
1) Go to the BeenVerified search page.
2) Enter the phone number and hit SEARCH.


3) In a few minutes, BeenVerified will generate a report including all the available online profiles associated with this number.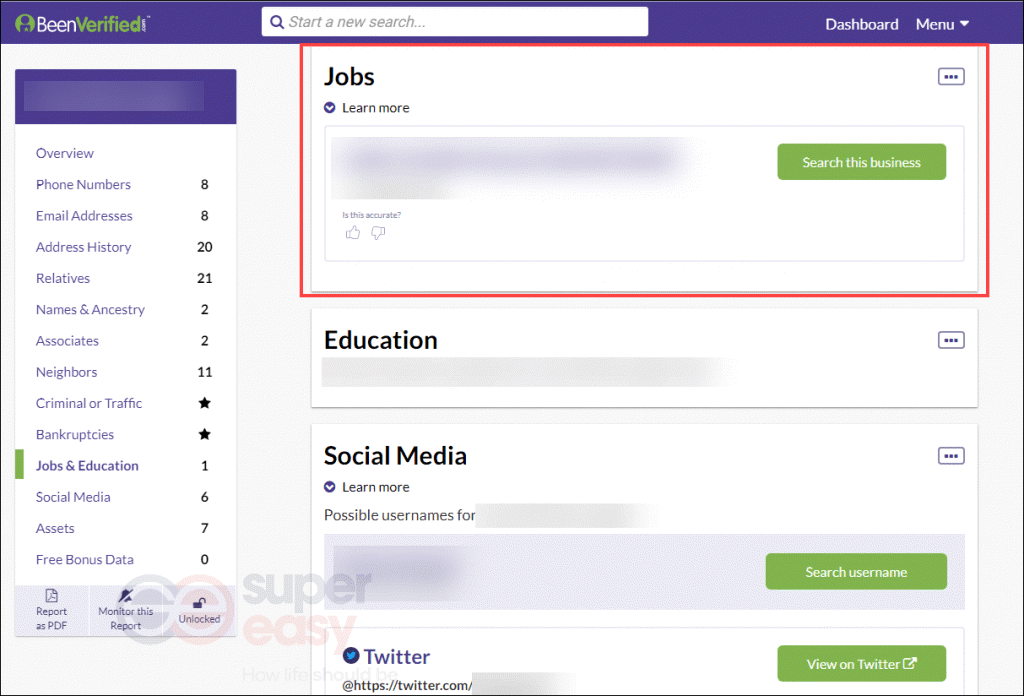 Spokeo
Spokeo is a famous and legitimate information gathering service. With 89 million business records, 130 million property records, 6 billion consumer records and etc, Spokeo is a powerful tool not only for finding the company online but also for finding old friends, relatives, and so on. Just enter a phone number and you'll uncover a person's identity, address, work, and more.
1) Go to the Spokeo search page.
2) Type in the phone number and hit Search Now.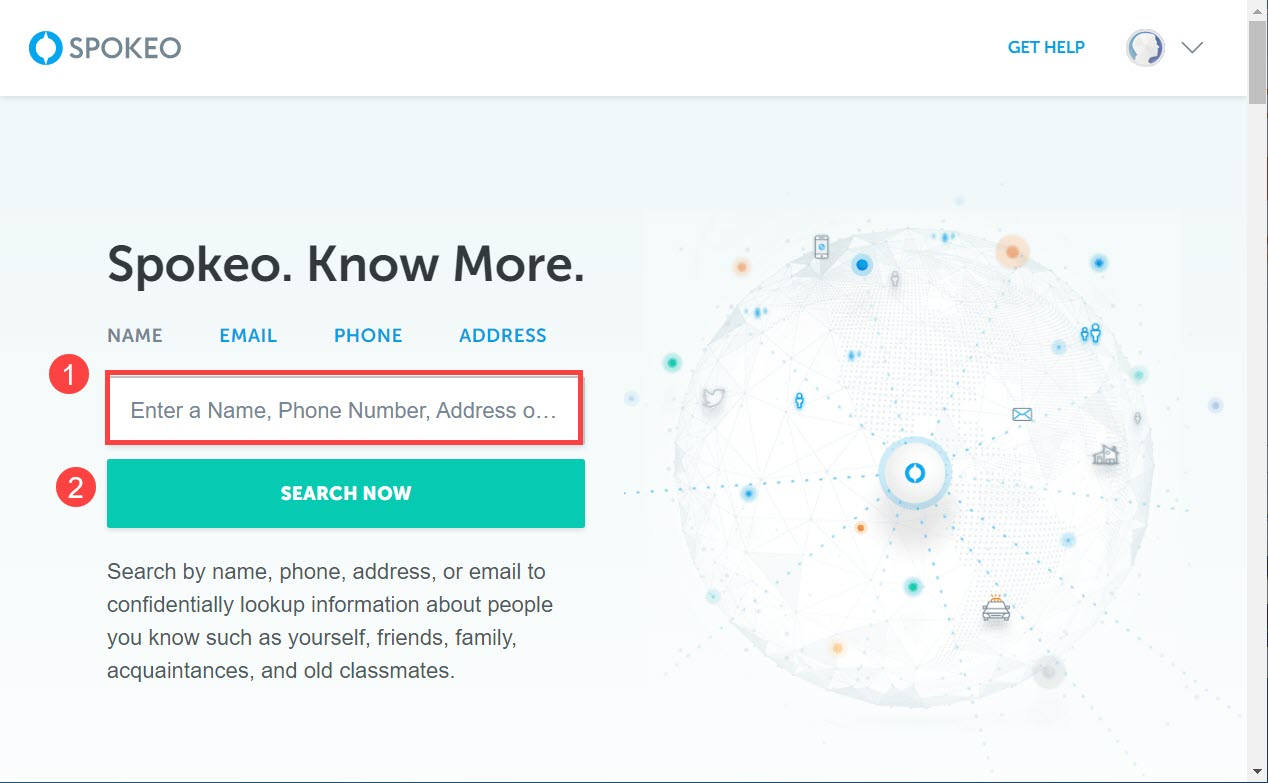 3) You'll get a report that contains information associated with the phone number.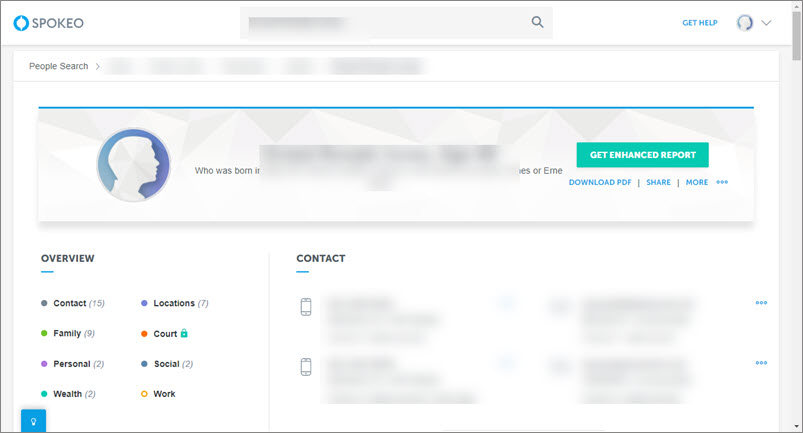 People Finders
PeopleFinders is a leading Data-as-a-Service (DaaS) provider that helps you access public data easily. You can enjoy a fast, accurate and hassle-free people lookup service. Peoplefinders allows you to fill in as much information as you have on hand, such as city, state, and age range which makes the process easier and more accurate.
1) Go to the People Finders official page.
2) Type in the phone number and hit Search.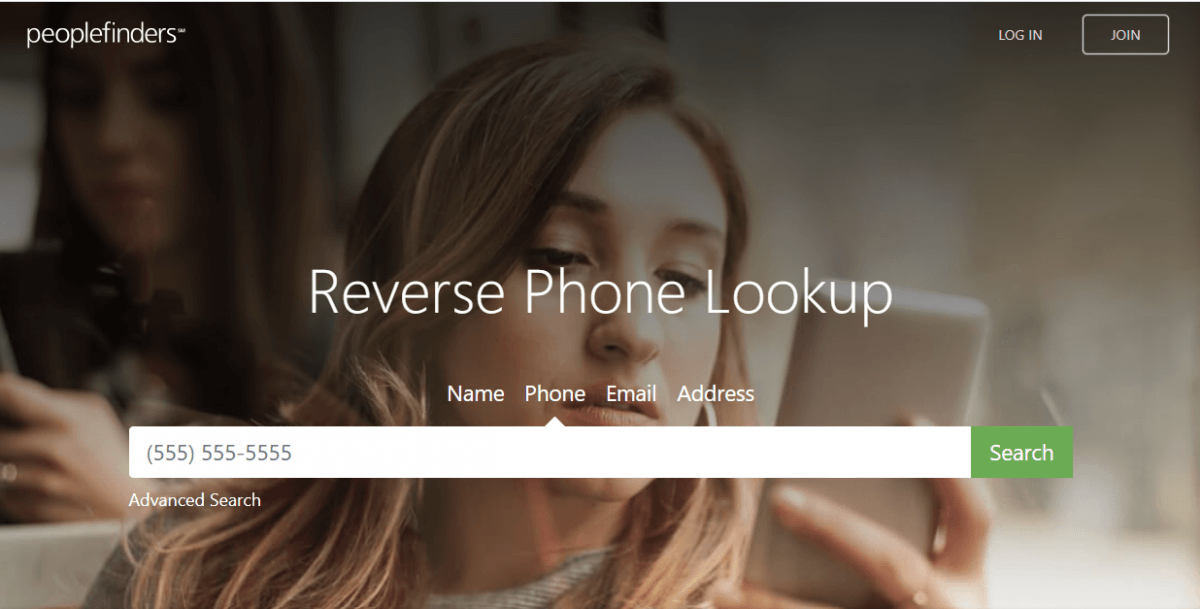 3) You'll get the up-to-date information you need about the phone number.
Search online
Searching the number on sites like Google, Yahoo, or Bing is one of the quickest ways to trace the origin of a phone number. If the number is publicly listed, there's a good chance it will show up in your search results.
Launch an online search engine in your browser, enter the phone number (including area code) in the search box then search.
Review the search results and snippets for reference to the phone number you entered and a corresponding company name.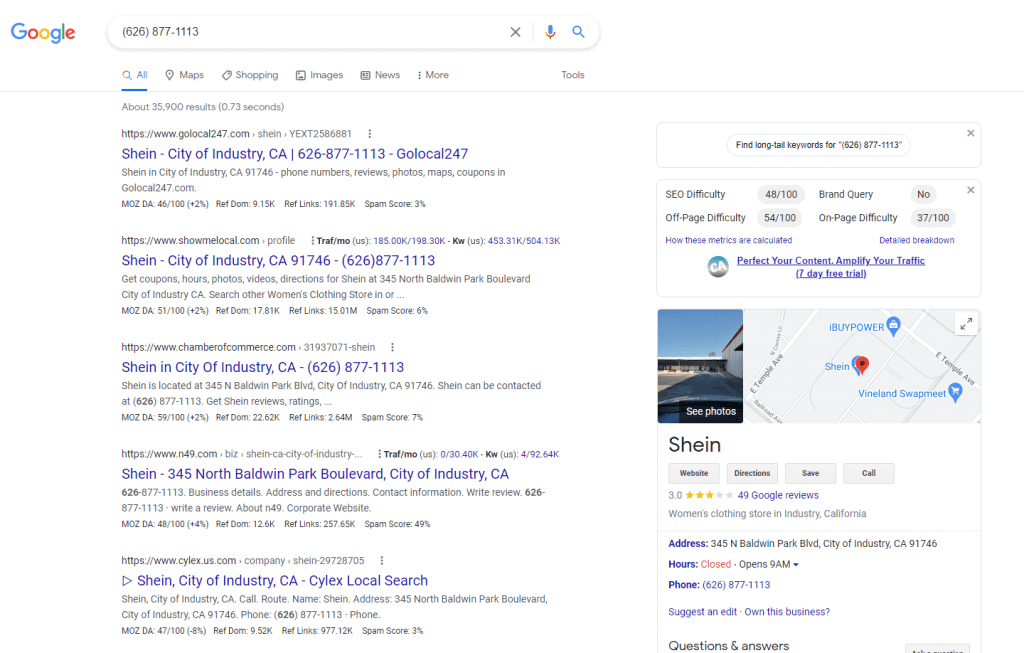 This method is free and easy to do, but it takes time and effort, please note, that the data on the search result page could be inaccurate or outdated.
Search on social media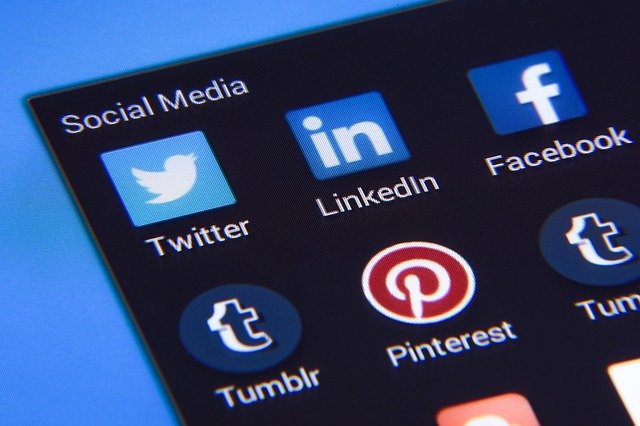 With the popularity of the internet, more and more businesses and companies have created accounts and profiles on social media. Some social media sites allow you to search for a person by phone number, you may find a phone number if a person or a business has included it in a post.
We suggest you start on LinkedIn and Facebook, as many people would post their work experience there.
However, the results you find on social networking sites might be inaccurate, misleading, or outdated. So you'd better perform a more detailed background search.
If the social media profiles don't give you up-to-date information or just show nothing at all, you should perform a more detailed background search with people search engines like Spokeo and BeenVerified.
---
That's everything about how to find a company by phone number. If you have suggestions or ideas want to share with us, you're welcome to leave a comment below.