What Does a Branded Title Mean on a Car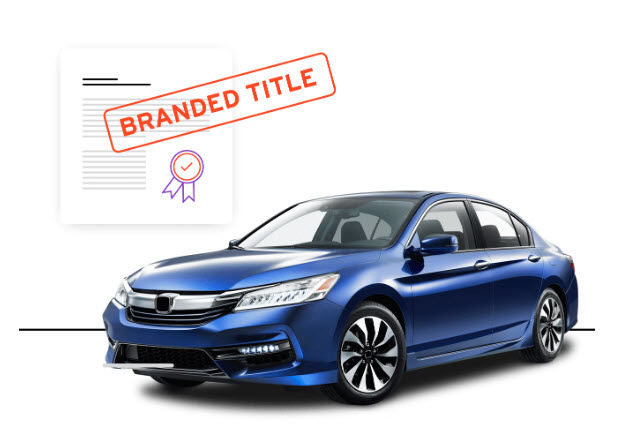 Branded Title Check
Enter a VIN to search for title records, brand history & more.
Powered by Approved NMVTIS Data Provider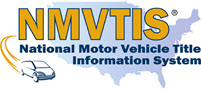 Want to buy a used car but just found it has a branded title? What is a branded title? Should I buy a branded title car? How does a branded title affect value? If you're looking for answers to these questions, you've come to the right place. This guide will cover everything you need to know about branded titles. Read on to learn more.
What is a branded title?
A branded title is a title with one or more brands signifying the condition or status of the vehicle. If a car has a branded title, it indicates that the vehicle has been significantly damaged or compromised in any way.
In contrast to a branded title, a clean title means the car has never been involved in a serious accident that might deem it a total loss.
Common types of branded titles
Branded titles vary from state to state, but some of the most common are:
Salvage – If a vehicle has been involved in a major accident and deemed a total loss by the insurance company, the vehicle will have a salvage title. In most states, a salvage title car is not eligible for road use.
Rebuilt/Reconstructed – If a salvage title vehicle has been repaired and passed a safety inspection, it will be issued a rebuilt title.
Odometer Rollback – It means the vehicle's odometer has been tampered with to falsely display a lower mileage.
Junk – If a car has been sold to a junkyard for parts or scrap metal, it will get a junk title.
Flood/Water Damage – If a vehicle has sustained significant water or flood damage, it will receive a water damage title.
Lemon Law Buyback – If a vehicle has been bought back by the manufacturer due to specified warranty defects, it will be branded as a lemon.
Hail Damage – If a vehicle has been declared a total loss due to hail, the insurance company may brand it as hail damage.
What is title washing?
As each state has its own laws about title brands, some title brands may not transfer from one state to another. An unscrupulous seller can take advantage of this to "wash" the brand by relocating the vehicle from one state to another, in which the previous brand isn't recognized. Such an illegal act is known as Title Washing.
The victim of title washing may pay more than a vehicle's fair market value or purchase an unsafe vehicle.
To protect yourself against title washing, it's important to order a vehicle history report that provides a car's sales and brand history.
How to find out if a car has a branded title?
To check if a car has a branded title, you can either ask the seller to show you the title or order a vehicle history report from one of the NMVTIS-approved data providers.
The National Motor Vehicle Title Information System (NMVTIS) is an electronic system that provides consumers with valuable information about a vehicle's condition and history. An NMVTIS Vehicle History Report provides information on a vehicle's title, most recent odometer reading, brand history, salvage records, and more.
Below are some of the best vehicle history report providers and all of them are approved by NMVTIS.
Option 1: BeenVerified

BeenVerified is a well-known public records search engine. Whether you want to look for information about people or vehicles, BeenVerified can help. With BeenVerified's VIN Lookup tool, you can potentially find a vehicle's title records, market value, safety recalls, estimated ownership cost, previous owners, and more.
Go to BeenVerified's VIN Number Lookup page, enter the VIN of the vehicle you want to search for, and click SEARCH.

Within a few seconds, you'll see an easy-to-read vehicle history report. You can click Title Records to see if the vehicle has a branded title.

Option 2: Bumper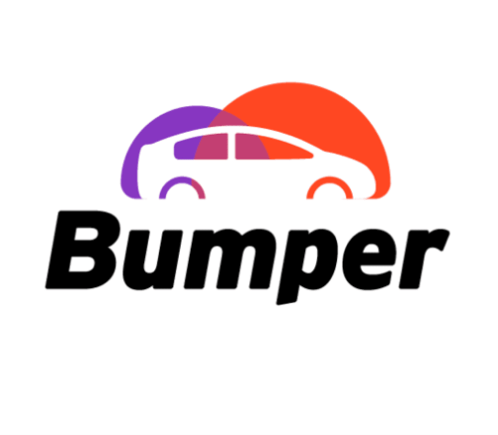 Bumper is a leading provider of vehicle history reports. Its vehicle records come from government agencies, insurance providers, car industry sources, and more. At Bumper, you can run a vehicle search by VIN, License Plate, or Year, Make, and Model. Bumper reports may include accident and salvage records, liens, sales listing history, title registrations and over 50 title brand checks to help you make the right decisions when purchasing a vehicle.
Head to the Bumper Branded Title Check page, enter a VIN and hit SEARCH.

Bumper will scan through its database to find all available records and return you a detailed vehicle history report that may include the vehicle's photo, specs, sales listings, brand information and more. You can also download their app to view the report.

Option 3: EpicVIN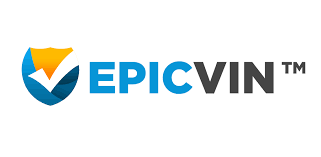 EpicVIN is a trustworthy vehicle records provider. It has been providing customers with comprehensive vehicle history reports since 2012. EpicVIN reports may highlight a vehicle's past odometer readings, title information, junk and salvage titles, accident history, etc.
Go to the EpicVIN homepage, enter a VIN and click Check VIN.

Then you'll get a comprehensive report. If a Salvage/Junk/Lemon record is found, EpicVIN will alert you.

Option 4: NICB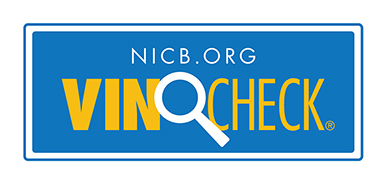 The official site of the National Insurance Crime Bureau (NICB) has a free VIN check tool. You can enter a VIN to see if a vehicle has been flood damaged, or declared an unrecovered stolen or salvage vehicle.
Open the NICB VIN Check page, enter a VIN, check the box next to "I Agree" and complete the captcha. Then click SEARCH VIN.

NICB will search its database to find out if the vehicle has a theft, salvage, or total loss record.

FAQs
What is the difference between a branded title and a salvage title?
A salvage title is a type of branded title. Not all title brands are salvage. A car with a salvage title is unsafe to drive unless it gets repaired and inspected to be drivable again.
How does a branded title affect value?
Typically, a vehicle with a branded title would lose 20% to 40% of its Kelley Blue Book value. However, only a qualified expert can evaluate and determine the market price for branded title vehicles.
Should I buy a car with a branded title?
Buying a vehicle with a branded title can save you money, but it comes with risks. Even if a car has been repaired and inspected, it may still have hidden structural damage. Besides, a branded title car is more difficult to finance and insure, and it has a lower resale value. You will need to take all these into consideration when purchasing a branded title vehicle.
To make an informed decision, it is always recommended to get a vehicle history report before you buy. Plus, taking a test drive and having the vehicle inspected by a qualified mechanic can also give you peace of mind.
Credit: Featured Image from Bumper.com.