BMW VIN Lookup | Find Car History and Specs by VIN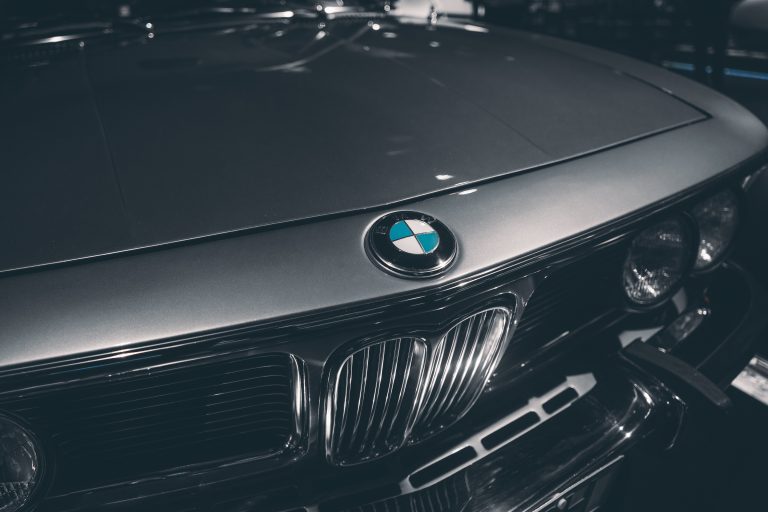 BMW VIN Decoder
Enter VIN and get vehicle history and specs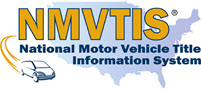 Approved NMVTIS Data Provider
Plan to buy a used BMW? You need to check its vehicle history beforehand and see if everything is fine, or you might end up with a lemon. Luckily, a VIN can tell you more than you might think, like specifications and salvage & accident records. In this post, we'll show you how to decode a BMW VIN and get its vehicle history and specs.
How to read a BMW VIN?
Just like any VIN, each digit has a specific meaning. This is a chart to help you identify what does each digit mean in a BMW VIN number. With some patience and basic knowledge, you can decode the VIN by yourself.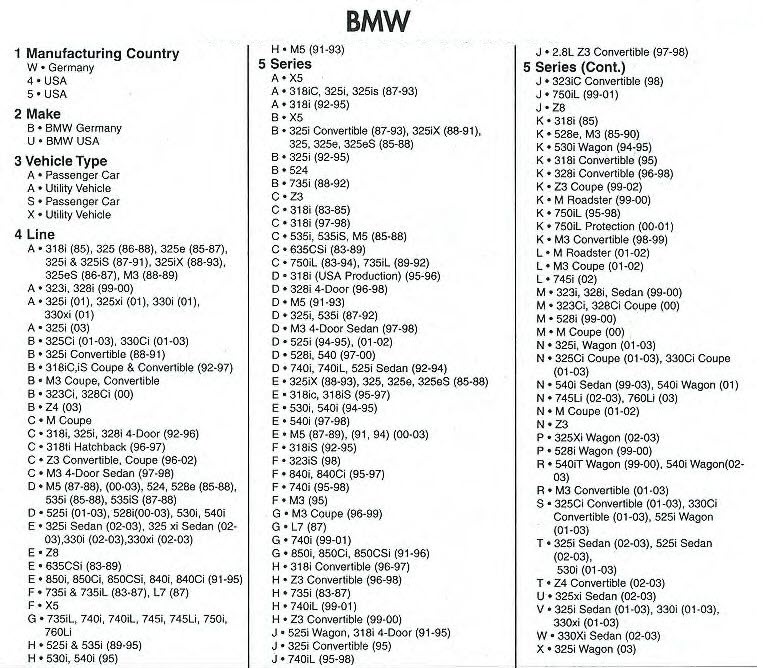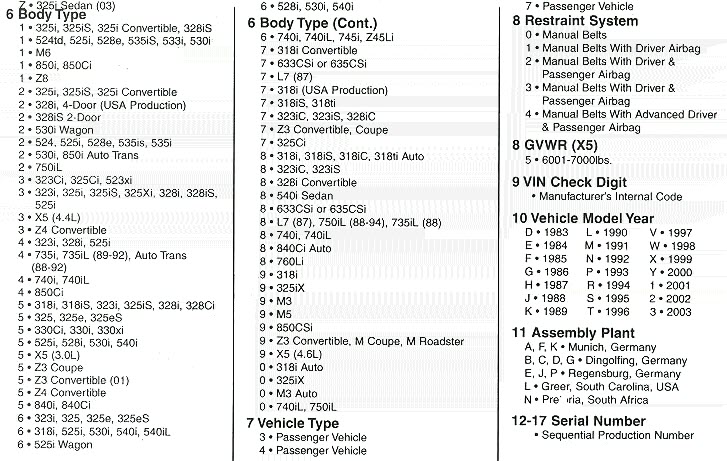 But if you'd prefer more detailed info behind the BMW VIN, you can try a professional VIN decoder to do the work for you.
Method 1: Find detailed vehicle history with a VIN decoder
If you want to skip the hassle of searching through online pages, the easiest and most efficient solution is to use a professional VIN decoder. With access to enormous public record databases, it's capable of giving you more than basic specifications and recall records-like accident & salvage, theft and title records. Here are the top 3 VIN decoders that we trust.
1. BeenVerified (Recommended)
BeenVerified is a powerful VIN lookup tool that dives deep into a car's past. It's your best choice if you want to get a comprehensive look into the vehicle history. Just enter a VIN, then the search engine will dig into its database and generate a report containing accident & salvage records, possible previous owners, recalls, warranty details, and more.
Go to the BeenVerified vehicle search page.
Enter the VIN and click SEARCH.

Wait for BeenVerified to search in its database. Once done, it'll generate a report including everything it can find related to the VIN.

With a VIN search subscription, you can access BeenVerified's other search services like phone number, email address, and address lookup.
2. Bumper
Bumper is an excellent alternative to BeenVerified. It is a professional vehicle search tool that gathers vehicle records from government agencies, insurance providers, car industry sources and more. With a VIN number, you'll know about a car's ownership, maintenance, warranty, repair records, accidents, theft records, and more.
Visit the Bumper search page.
Enter the VIN and click SEARCH.

Wait for Bumper to scour its database and find you all the available records associated with the VIN number.

3. EpicVIN
EpicVIN is a reliable vehicle data provider powered by NMVTIS (National Motor Vehicle Title Information System). With over 350 million data records from reliable resources, it's capable of offering you genuine information like salvage & accident records, theft records, hidden damages, and more. Here's how to use it:
Go to the EpicVIN search page.
Enter the VIN number and click Check VIN.

Once it finds a match, it'll generate a report showing the complete history of the vehicle. You may get information like ownership history, actual odometer readings, warranty details, and more.

Method 2: Search the VIN in the NICB database
If you're only curious about the theft or salvage records of the vehicle, you can make use of NICB's VIN check tool. It is a free VIN lookup platform provided by the National Insurance Crime Bureau, and is accessible to everyone. Enter a VIN, and it'll give you a vehicle's theft and salvage records quickly. Here's how to use it:
Visit the NICB VINCheck page.
Enter the VIN number, check the terms of use and click SEARCH VIN.

Wait for it's done. You'll know if the vehicle was ever reported stolen or damaged to a total loss.

Please note that the info might not be up to date, because it uses data supplied by car insurance companies, which is not always well-maintained. And it only allows 5 free searches within a 24-hour period. To get immediate and complete information, you can try a VIN decoder.
Method 3: Get technical data from the BMW website
To decode the VIN of a specific car brand, you can visit its official website. Because they'll put vehicle information on the Owners page for customers to check. What's better, it's normally free of charge.
Simply navigate to the BMW website, enter the VIN, and click ENTER.

Download the manuals for the vehicle. Normally the technical data will be found in the Owner's Manual.

Apart from that, BMW also allows you to check the vehicle's recall records. You can browse the website and explore what BMW has to offer. If you don't have the time to scour through different files, or you need more than basic specifications and recall records, move on to the next method.
Method 4: Other free platforms to run a VIN lookup
1. NHTSA (recalls)
NHTSA (National Highway Traffic Safety Administration) offers a free VIN lookup service to help you learn whether a particular vehicle has any unrepaired safety recalls.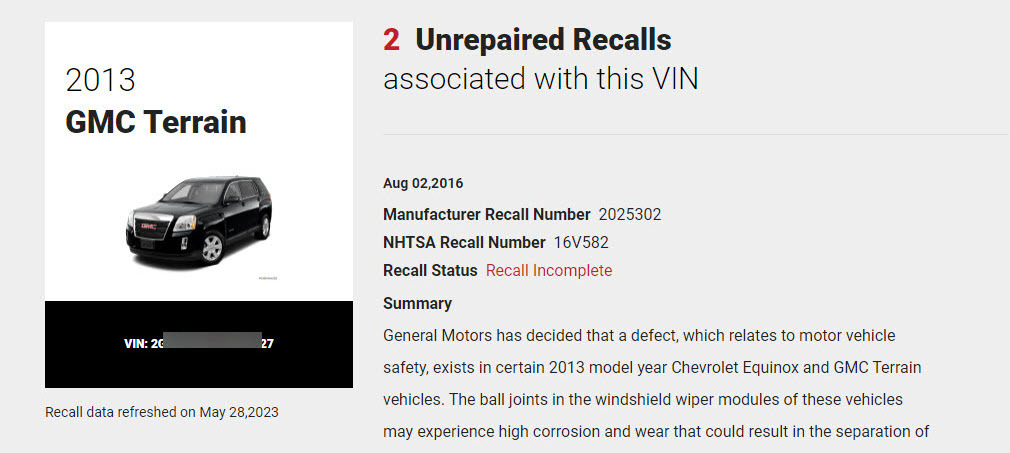 2. Decode This (basic vehicle specs)
If you only need to know the basic info about your car engine, you can try Decode This, a free online tool. Enter a VIN, then it will pull out the basic engine & vehicle specs related to it.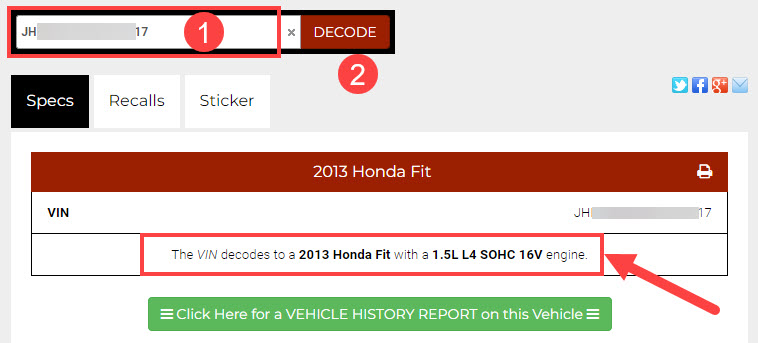 Where to find the VIN?
VIN is a 17-digit unique identifier assigned to a vehicle by manufacturers, and it remains with the vehicle from its beginning to its end. If you have access to the car, you can find it from the following places:
The front of the engine block
The rear wheel well
Driver-side doorpost
Underneath the spare tire
The front of the car frame
If the VIN number is not available for the moment, no worries. Because you can still get the information you need by searching the license plate number (if you have one).
License Plate Lookup
Research a BMW by License Plate
---
These are the 3 methods to decode a BMW VIN. We hope you find this post helpful.
BMW VIN chart is from Pinterest
The methods in this article provide you with easy access to public record information, but without a guarantee for accuracy and may include links to websites not listed as a Consumer Reporting Agency (CRA). Information acquired from these bodies is illegal to be used for employment, housing, credit, and other purposes alike, according to laws such as the Fair Credit Reporting Act (FCRA). If you're not sure whether your use of our methods is appropriate, click here for details.