Blue Apron Alternatives | Get cheaper meal kits delivered to your door
When searching for the top meal kits delivery services on the Internet, Blue Apron would definitely show up on the results pages. In addition to choosing from 60+ weekly options, you can also order wines for $11 per bottle at Blue Apron. However, for someone whose family is on a budget or who is environmentally friendly and wishes to subscribe to a service that uses simple packaging, finding alternatives to Blue Apron is essential. In this post, we'll detail two services – Dinnerly and EveryPlate that are extremely affordable.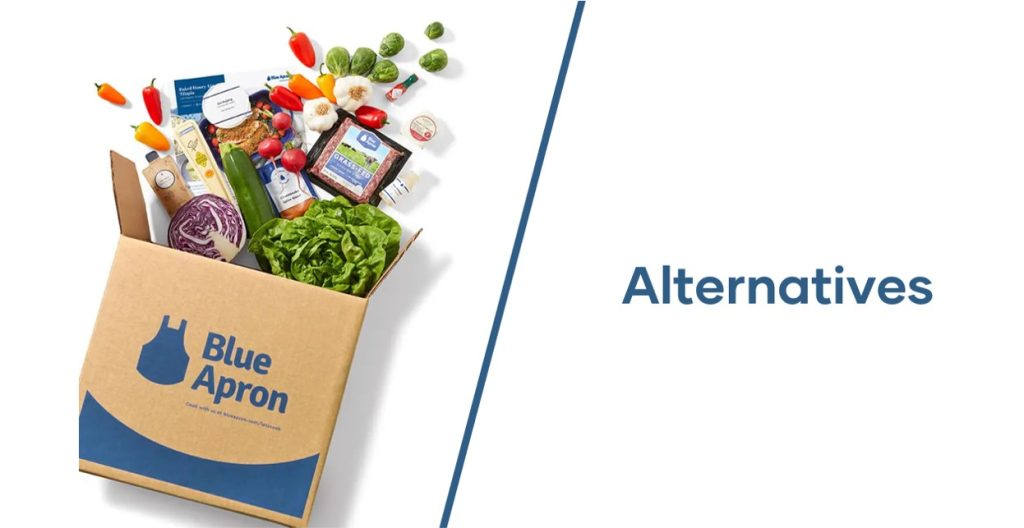 What makes them even cheaper than Blue Apron
If you've done some research, you probably find that Blue Apron is relatively cheap, starting at $7.99 per serving. Then you may be quite skeptical about cheaper services like Dinnerly and EveryPlate. Are they compromising quality over a price tag? Actually, you can rest assured here. What makes them so affordable is that they use simpler approaches to keep costs down:
Simple packaging
Fewer ingredients per dish (no waste!)
Lower marketing budgets (no fancy marketing campaigns!)
Digital recipe cards instead of paper
After you understand how they keep costs lower, move on to the next section to determine which one is suitable for your lifestyle.
Alternatives to Blue Apron: cheaper but can cater to your needs
There are a variety of subscription boxes to choose from. But Dinnerly and EveryPlate are the few ones that are super affordable but still worth trying. Both of them have applications available for download for your Android or iOS devices, thus making ordering meal kits more convenient.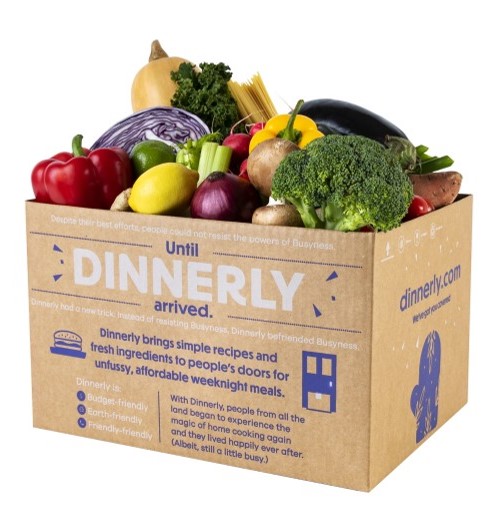 #1 Dinnerly: Get affordable meal kits delivered to your door
Starting at $4.99 per serving, Dinnerly makes having fast, easy, and tasty meals at an affordable price possible.
No stressful meal planning, no grocery shopping!
When it comes to affordable meal kits delivery services, Dinnerly stands out for their variety of options. What you have to do is you pick your delivery day and your recipes, and they'll bring all the ingredients into an insulated box and send it to you.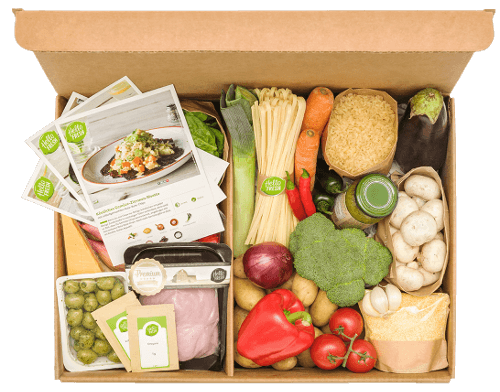 #2 EveryPlate: Cooking crowd-pleasing meals only requires 6 simple steps
Starting at only $4.99 per serving, EveryPlate allows you to enjoy tasty dinners with no fuss and without breaking the bank.
Although EveryPlate doesn't offer the same amount of recipes for you to choose from, you still would find your favorites, whether you're vegetarians or carnivores. In addition, EveryPlate is indeed much more budget-friendly. It offers great discounts for new customers. Therefore, subscribing to EveryPlate for the first time comes with perks.
---
So this is the basic knowledge about cheaper alternatives to Blue Apron. Let us know which is your favorite. If there's another you think that's worth checking out, share your insights with us in the comment section below!