20% Off Blinkist Discount Code | How to get Blinkist Premium for free in 2023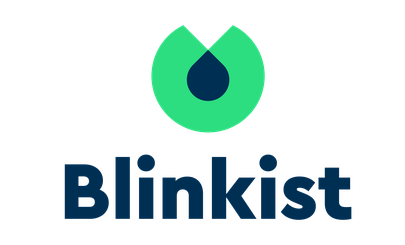 Blinkist is a user-friendly app that covers book summaries to allow you to read more without investing too much time. While knowing where you can access your favorite books, you may not want to miss any available discount codes slash your cost on the subscription.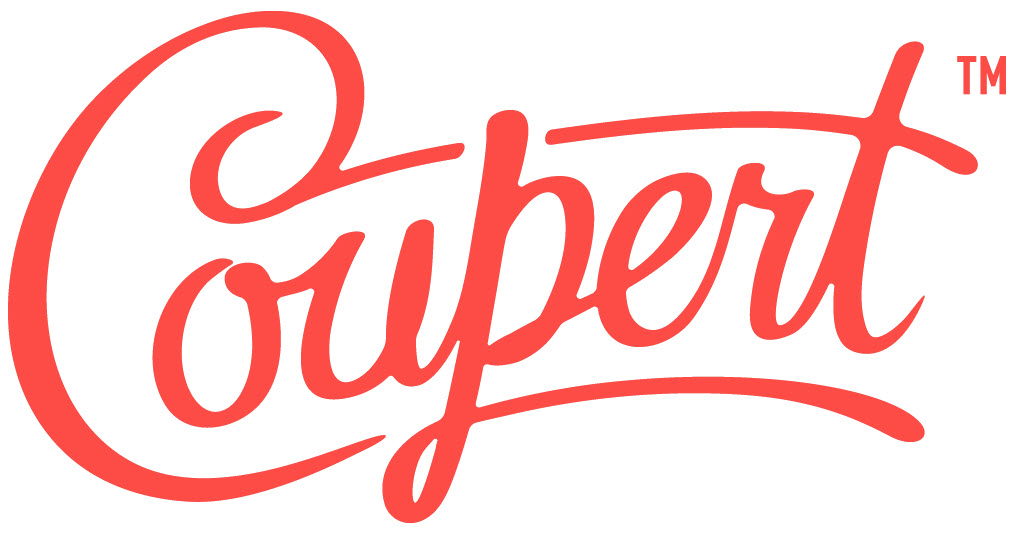 To find any available deals for your Blinkist subscriptions, you should install Coupert, a free and legit browser extension that will tell you all the available discounts for the site you're on and apply the best for you automatically. All you need to do is install the extension and shop as you normally do. Upon checkout, an alert will pop up showing you all the available codes. For more details, take the steps below in the following section.
How to use Blinkist discount codes
To apply a discount code, follow these steps:
1. Head to Blinkist official website to choose a plan.
(The premium plans come in two categories: Premium Yearly and Premium Monthly. You can choose the one based on your own personal preference. Here we'll take Premium Yearly as an example. )
2. Tick the option and then click Start your free 7-day trial.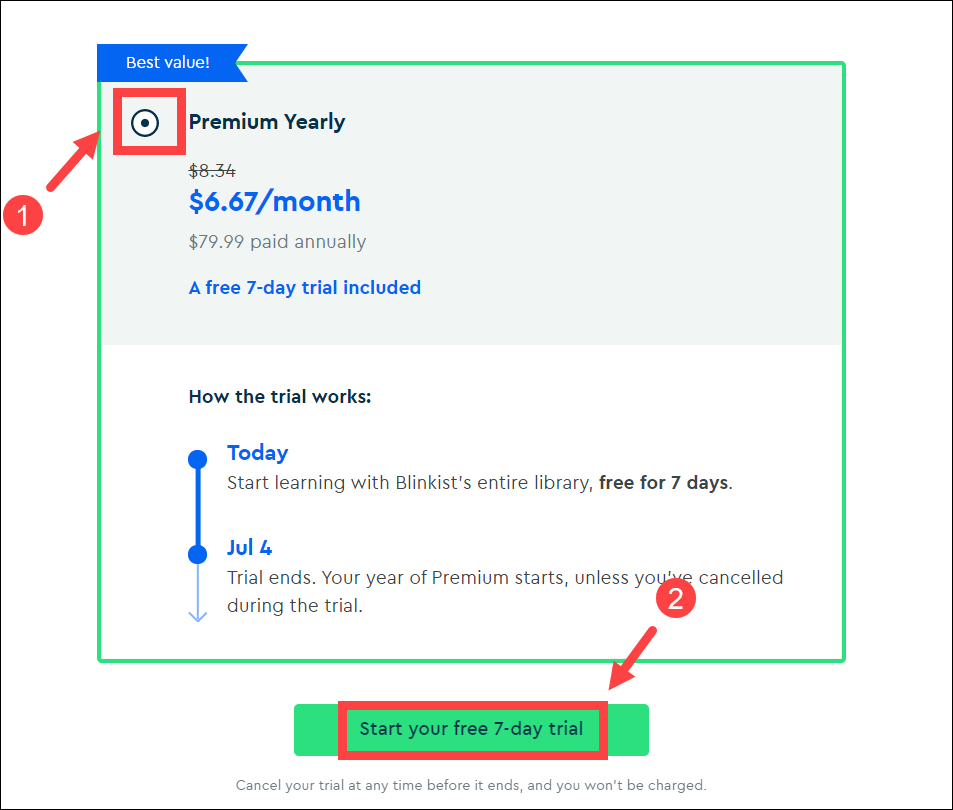 3. Before adding your payment method, click Have a discount code?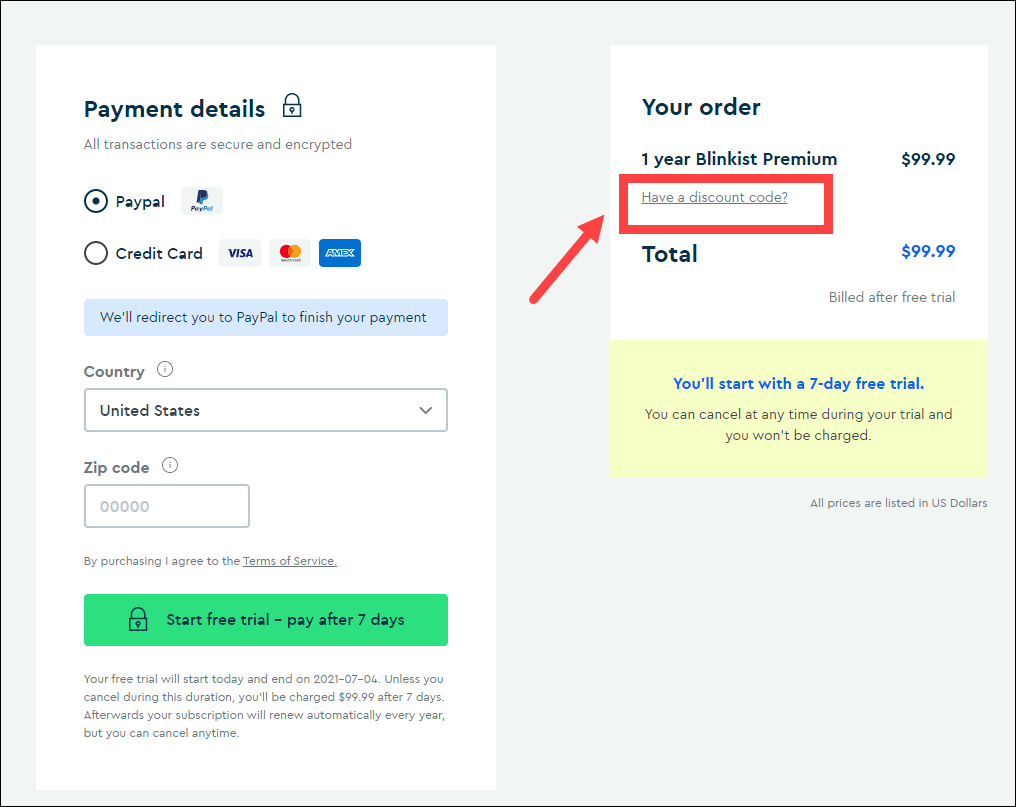 4. Enter the code you got and click Apply. When the code is successfully redeemed, you'll see the discount shown in the section.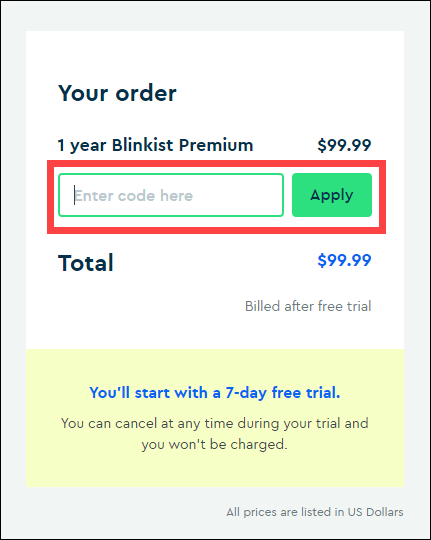 Then you can follow the on-screen instructions to complete the payment.
How can you read a Blinkist for free
Although there are deals and discount codes that can reduce the cost of the subscription, you may still wonder if it is possible to get Blinkist for free. The answer is YES! Below are some tips and tricks:
Check out random daily picks
Blinkist allows you to read something totally for free. Every day, you can access one pre-selected Blink either in the app listed as the Free Blink of the Day on the Home page or via the website.
Although you can't choose the book you want to read, it's still a free plan that is an excellent choice to gain general knowledge.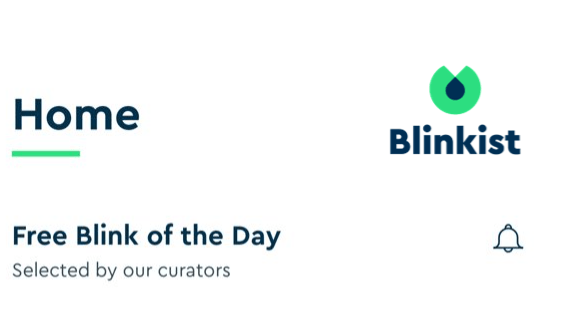 Start your 7-day free trial
If you haven't purchased a subscription to Blinkist, you can take advantage of the 7-day free trial in the annual premium.
1. Head to Blinkist official website and tick Premium Yearly. Then click Start your free 7-day trial.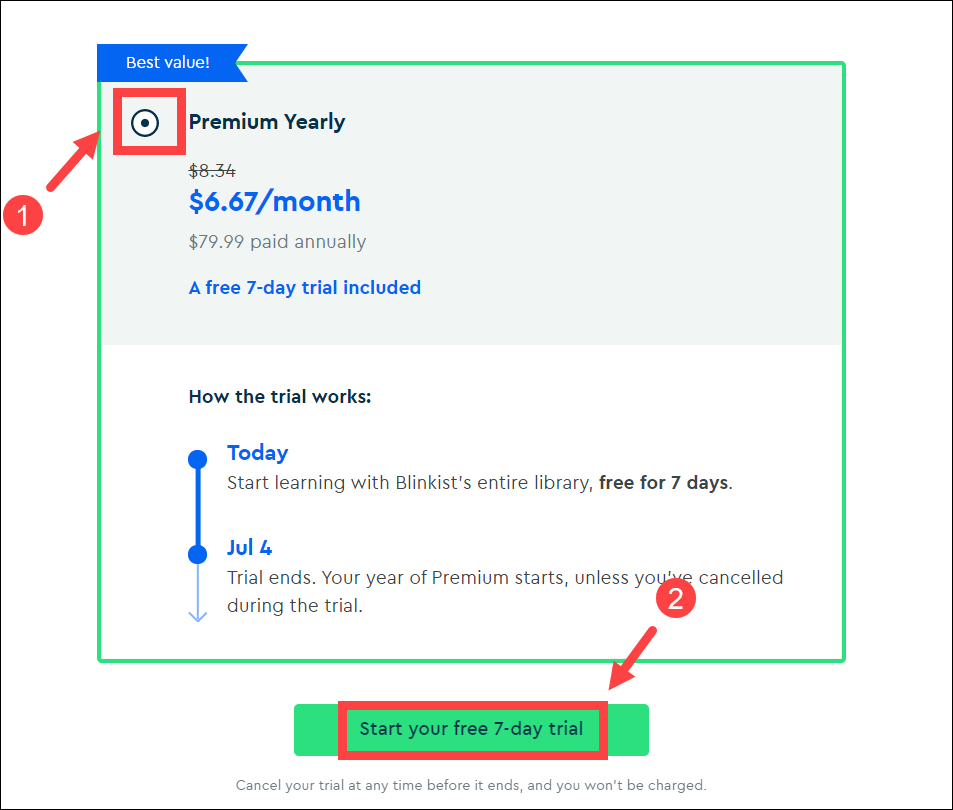 Then follow the on-screen instructions to complete the payment. Within these days, you can cancel your trial and you'll get your money back.
To cancel your subscription, refer to these posts:
Invite a friend to Blinkist
Blinkist's referral program rewards its users with 7 days of unlimited access. When your friends join Blinkist, you and your friends can get an extra week of trial access. So if your friends are also avid readers, recommend them to use Blinkist.
To refer a friend to Blinkist, you can follow the instructions below:
1. Go to Blinkist official website and then sign in to your account.
2. Click on Account on the top-right of the main page to open the dropdown menu. Then click Invite Friends.



3. Copy the link or simply share your personal referral link with your friends on Facebook or Twitter.