2022 | Best Website to Investigate Someone Free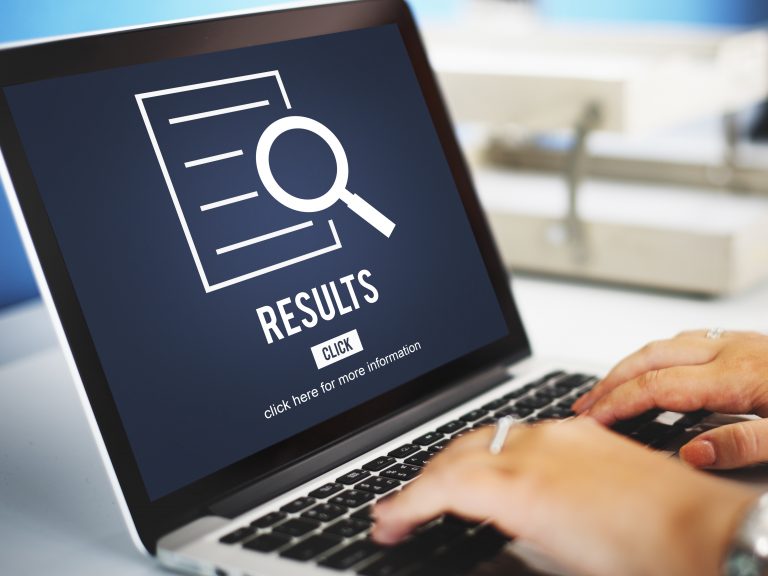 Public Records Lookup
Search anyone's records easily and quickly. You may be surprised at what you find.
To investigate someone online, you can't ignore people searching sites. There are so many people searching sites that you can use to dig up information on people easily and quickly. So if you want to know the best websites to investigate someone for free, you need to read on.
To be clear, when you want something free, you need to pay more time and effort to find the result. There are paid people search engines to let you get all the information about someone in one place within a few minutes. However, free people search engines can't provide this kind of service. So if you prefer a one-click solution, you'd better pay for the people search services.
Free websites to investigate someone
1. Google search
Google is the best and the largest search engine in the world. Google should be your first option when you want to find information for free. People left their footprints online and Google let you browse across multiple sites at once and raise the chance to find the information you need about someone.
But it's possible you can't find any useful information, you may be greeted with "It looks like there aren't many great matches for your search". This means that Google cannot find a result for your search. You could either try other combinations or switch to the paid people search engines.
2. Whitepages.com
Whitepages.com is a large reverse phone number search website. Its basic services are free, but you need to pay to get the full information. So it's kind of free. You don't need to sign up to use its basic free services, you can get the names, landline phone numbers, and some basic information about a person.
3. Reverse image search
If you only have someone's photo, using a reverse image search would be the very first step. You can use Google reverse image search or yahoo reverse image search, they are free. These sites will find the related picture that matches the one you upload. But it could take some time and you may find nothing in the end.
If free sites don't help, you can turn to Socialcatfish for help. It can recognize the picture when only part of the image matched the original. Very impressive stuff.
4. LinkedIn
Don't forget to search on LinkedIn when you investigate someone. If you want business information, there's a good chance you'll find someone's working experience on it. LinkedIn allows people to show their resumes to the public, you can find people with working experience and educational backgrounds.
5. FamilyTreeNow.com
Genealogy websites can let you find birth, marriage, military, and other records about people. FamilyTreeNow let you look for genealogy research to establish familial links with whomever you're searching for. And most of the information is free.
You don't need to subscribe to access the report to get the email addresses, work information, or public records. So it's a good website to investigate someone.
Paid people search engine
1. TruthFinder
TruthFinder is a powerful people search website that provides one of America's most trusted background checking services. It has a cross-references database that is collected millions of public records and social media sites. You can find the most relevant information from it, including photos, phone numbers, and social media profiles.
1) Go to the TruthFinder official website.
2) Enter the phone number and hit Search to find out the unknown caller.

3) Click the Confirm button, it will search the relevant data for you.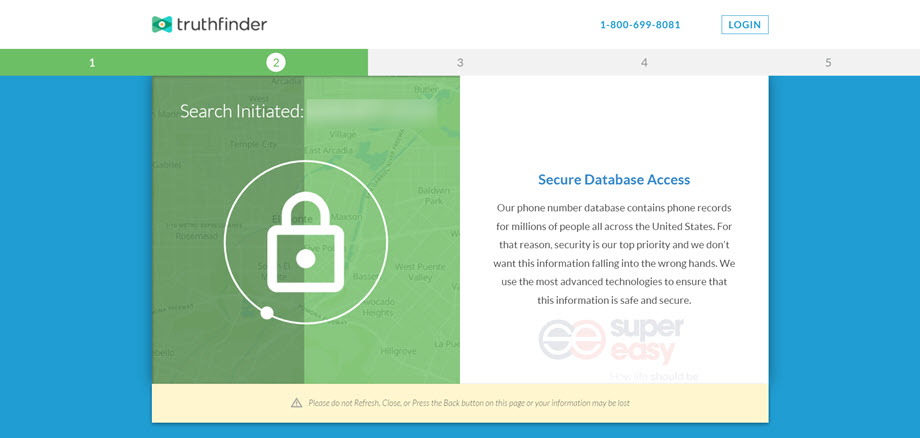 4) Follow the on-screen instruction to get the report. You can get the owner's phone number, email address, secret social media accounts and more.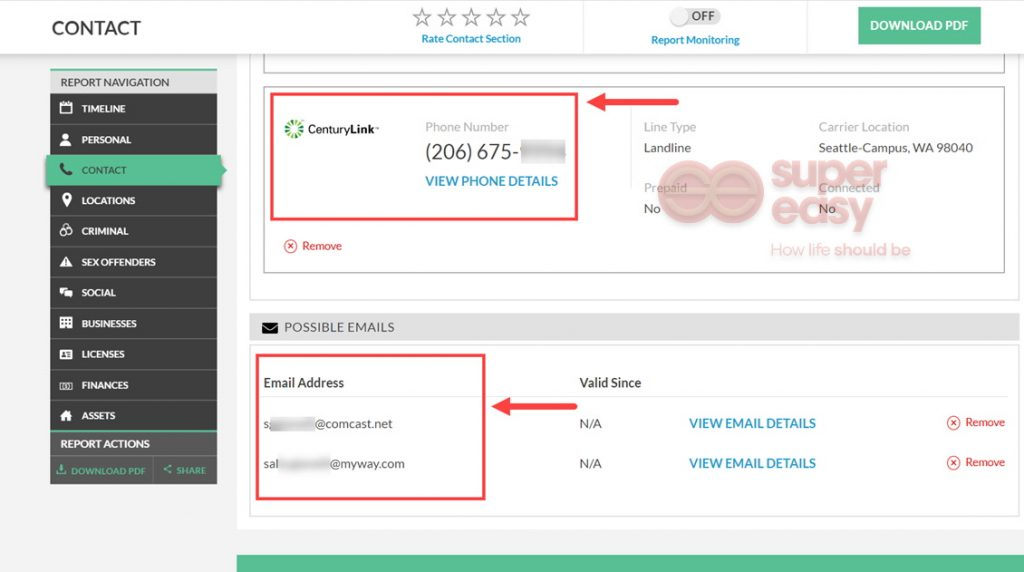 2. BeenVerified
BeenVerified is one of the most popular people search engines among users. It helps you dig deep into the information related to the person you want to search for online. The information is gathered from a wide variety of places, both governmental and non-governmental places. You can reunite with someone through a quick search. BeenVerified is known for updating its database regularly, so you'll usually get quick, accurate, and detailed information about the person.
1) Go to the BeenVerified.
2) Select a search engine according to the information you have. If you have the person's name, click People Search. Enter the name and click SEARCH.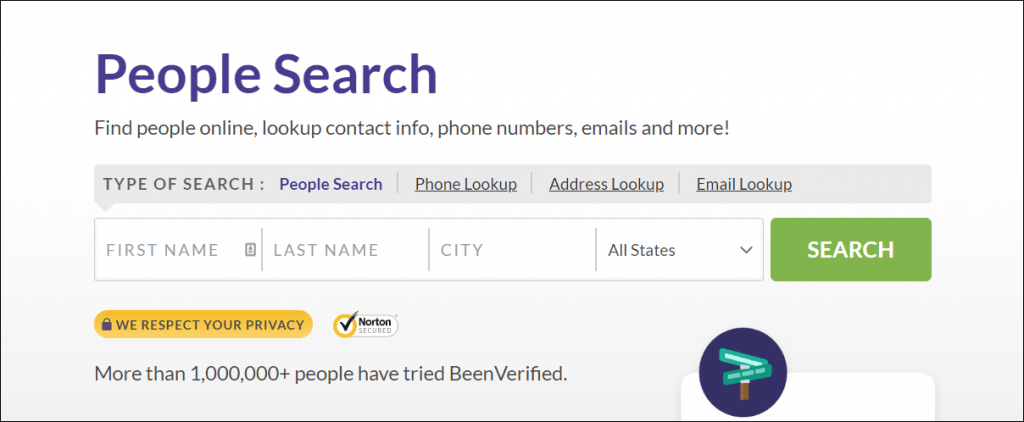 3) You'll acquire a complete report that contains the information you need.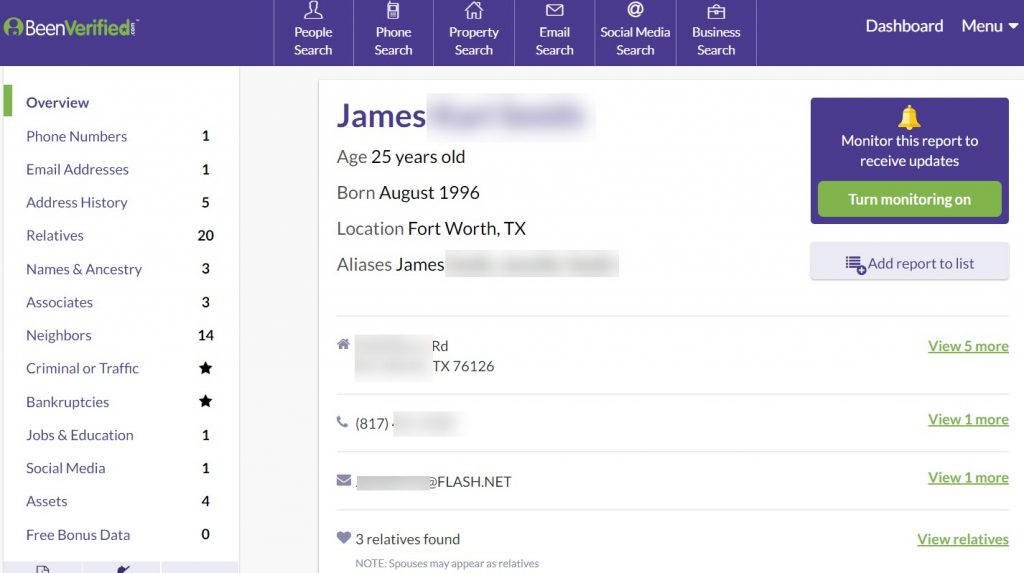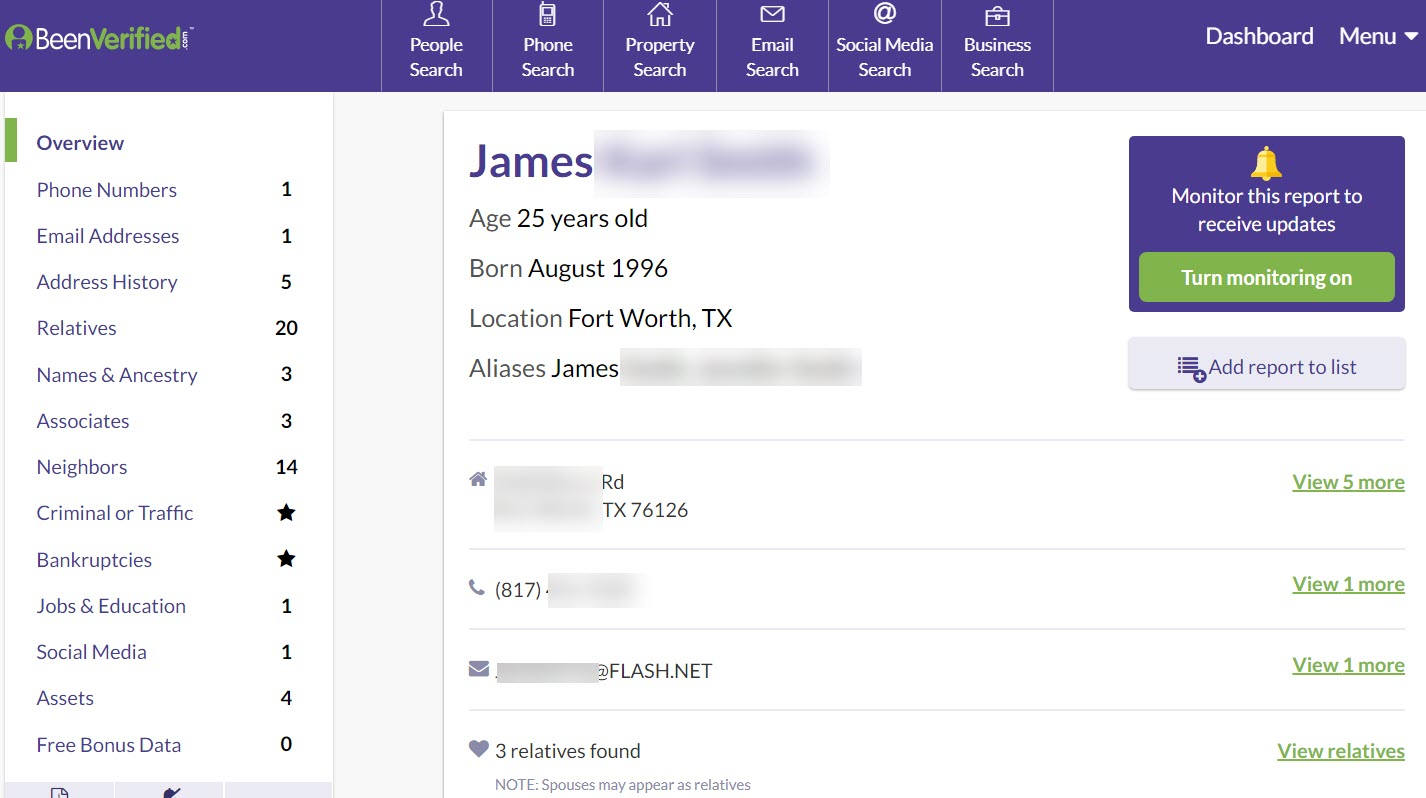 3. Spokeo
Spokeo is perfect for people who rarely use the service because it provides a 7-day free trial for some of the services. It is a comprehensive search engine that has a large database with the records of thousands of people. Search people using a name, an address, or a number and find all kinds of information linked to it.
1) Go to the Spokeo official page.
2) Choose the search engine according to the information you have. Then search by name, phone, address, or email.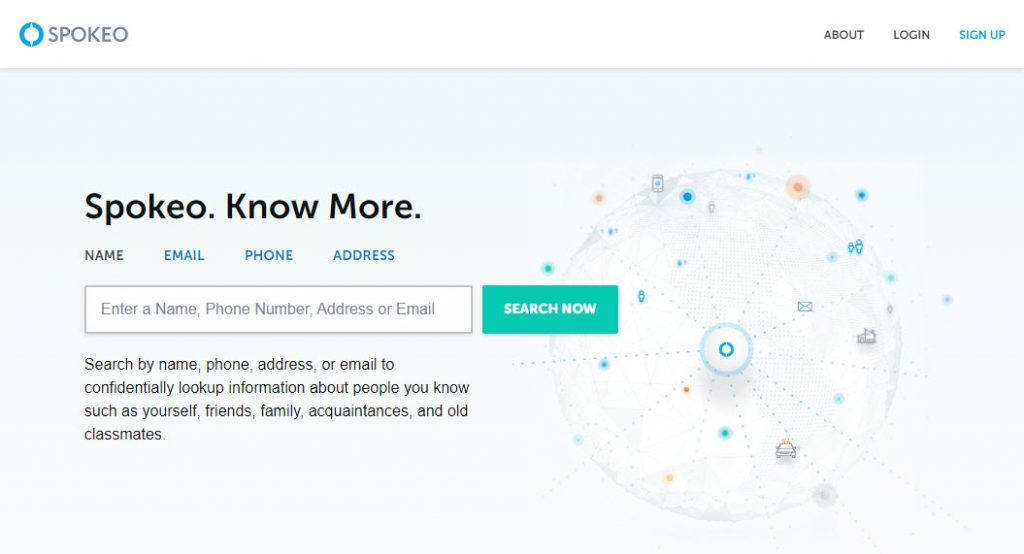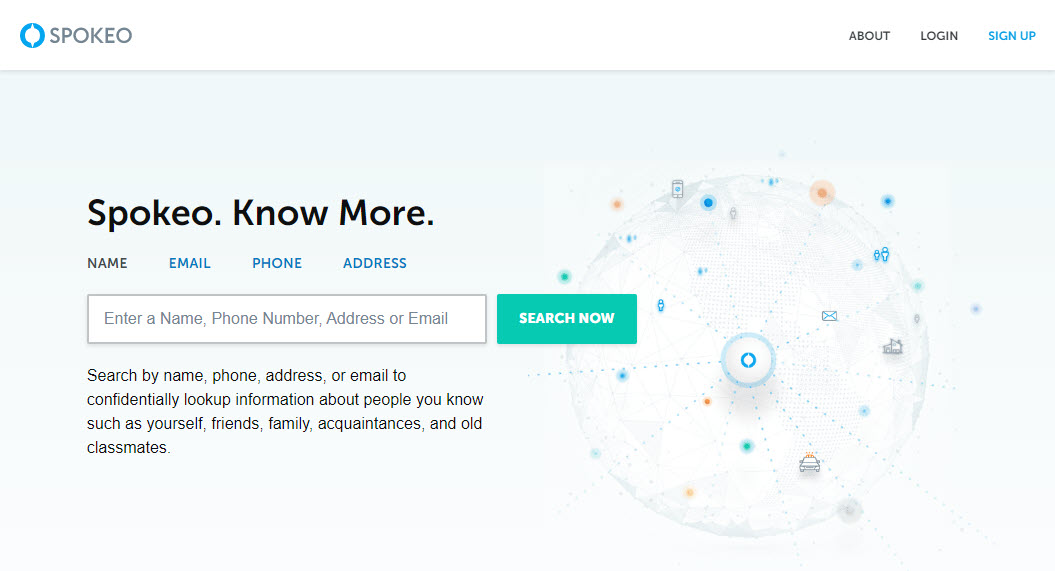 3) Click UNLOCK FULL RESULTS. Then click CONTINUE on the new page. You can see it provides a 7-day Spokeo Membership Trial for free in the left panel.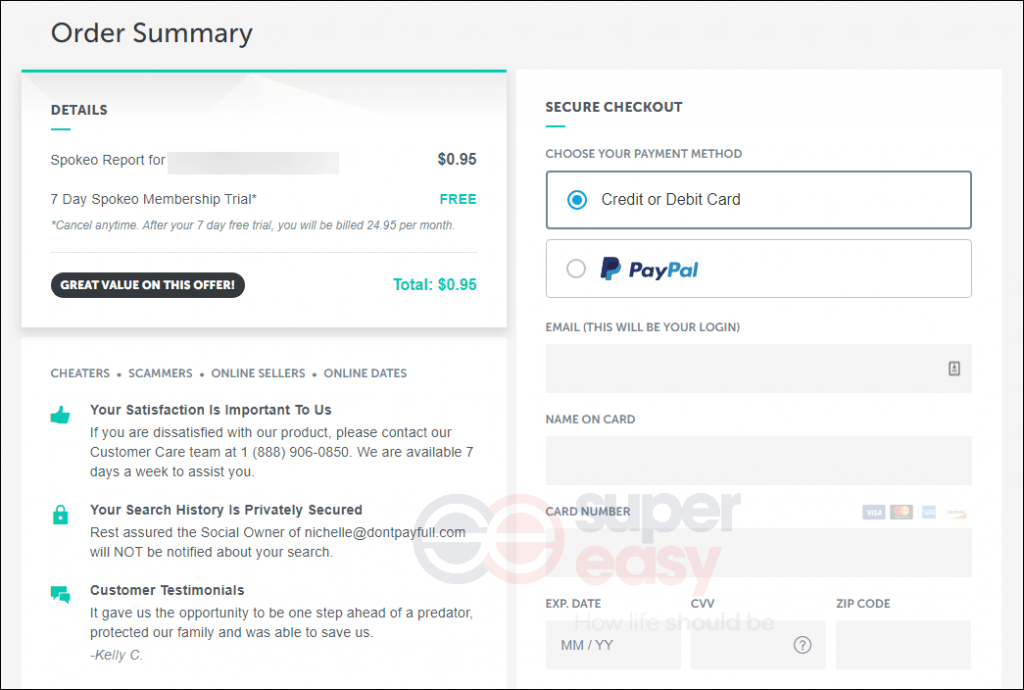 4) Enter the payment information and you'll get a report that contains a huge amount of information associated with the email address.
4. PeopleFinders
PeopleFinders is another well-reputed people search engine that allows you to find people online easily and quickly. It would help you dig out in-depth information about the person. The lookup address won't require you to sign up (which means no logs of your search), and the process is quick – all it takes is just a couple of minutes.
1) Go to PeopleFinders.
2) Choose the search option and enter the information you have.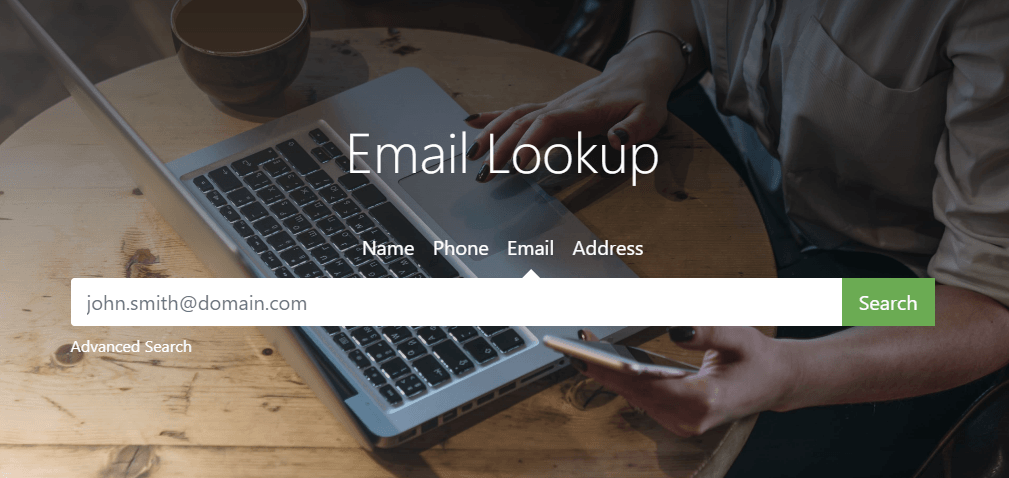 Hint: You can also click Advanced Search to narrow down your search and get more accurate results.
3) Wait a while as PeopleFinders generates a report of all up-to-date information about the people you're looking for.