Sep 2023 Best Valid My Muscle Chef Discount Codes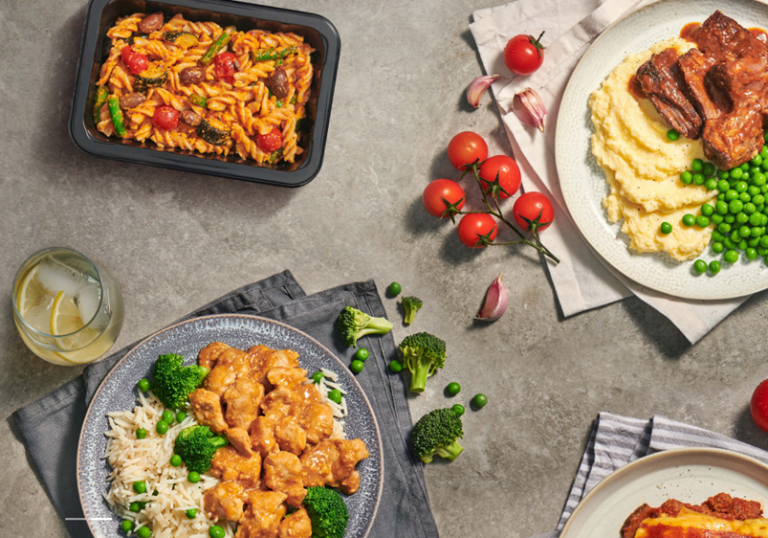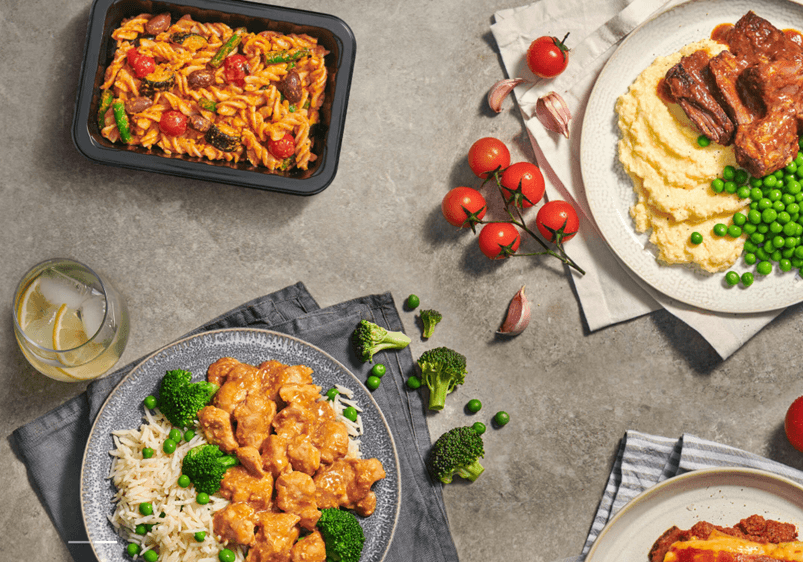 Learn all the ways to save at My Mucle Chef.
Looking for discount codes you can use before making orders on your favourite meal prep service My Muscle Chef? You've come to the right place!
In this article, we are going to show you all the best valid coupons, deals as well as a couple of surprising money-saving tips. So that you can get more bang for your buck. Let's get started…
Best valid My Muscle Chef coupon codes for 2020
Please note that there are more than one working coupon codes for each discount. For example, at the time of writing, not one but five $20 off any order coupon codes are valid and up for grabs.
Each coupon can only be used once. If you have availed one code before, use a different one instead.
For each time of your purchase, make sure you enter the one that gives you the biggest discounts. For example, opt for $20 instead of $15 off as long as it is possible because it saves you more money.
How to use coupon codes for My Muscle Chef
The process of applying the discount codes at My Muscle Chef checkout is actually very straightforward. Here I show you the $20 off your next purchase coupon as an example to show you how to do it.
1) Go to this My Muscle Chef page, locate the coupon you need and click Get Code.
2) In the window that pops up, click Copy to copy the coupon code and then click Go to mymuslcechef.com.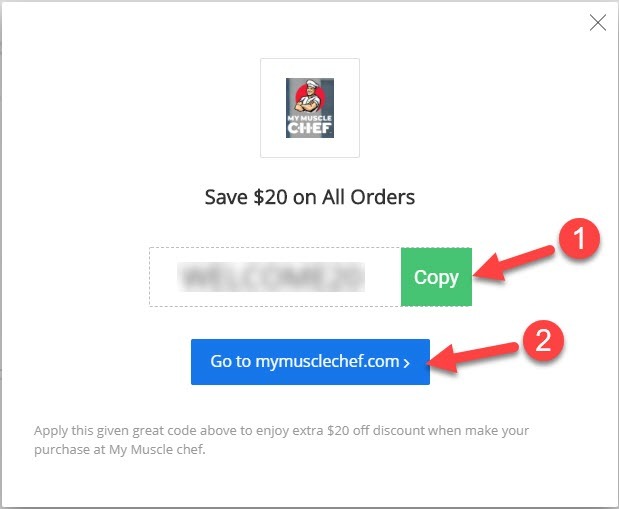 3) Select the desired meal plans to your shopping cart and head to the checkout.
4) In the Promo Code area, paste the code and hit Apply. Immediately you'll receive a message notifying you that the promo code is applied and the prices have dropped to reflect the discount you get.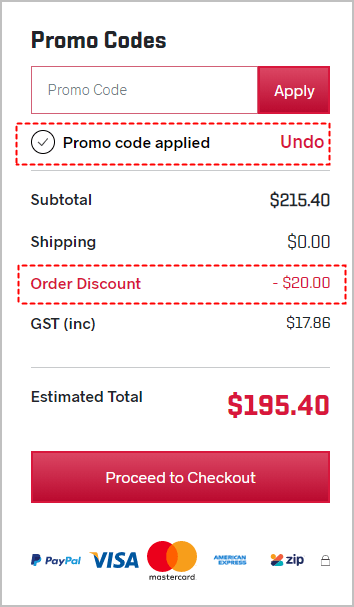 5) Proceed to check out until you have successfully made your order.
Best My Muscle Chef deals for 2020
Here are some of the most sizzling My Muscle Chef deals available right now: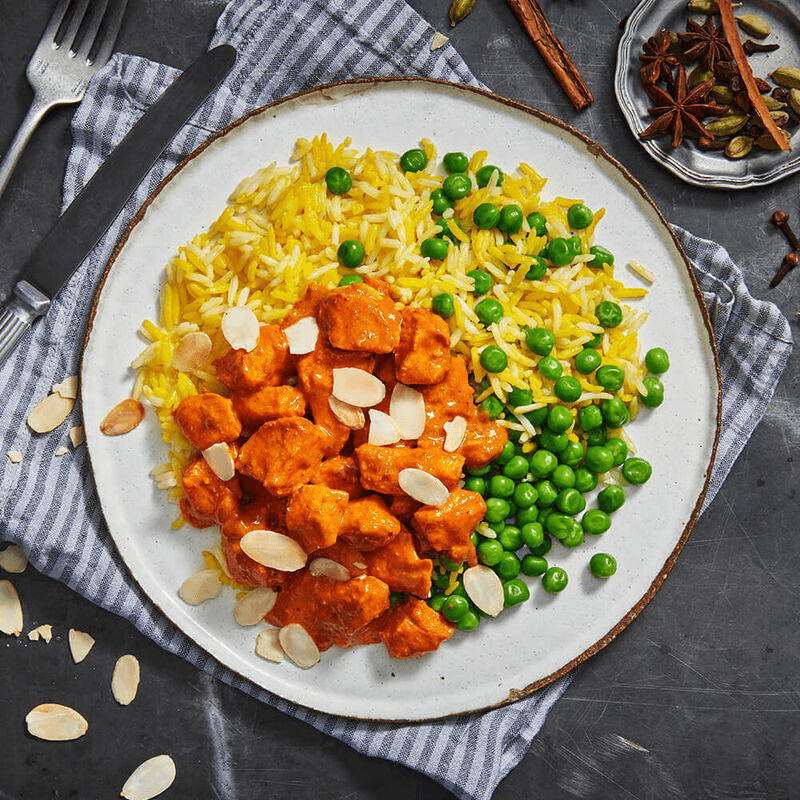 Only $9.55
Butter Chicken With Saffron Pilaf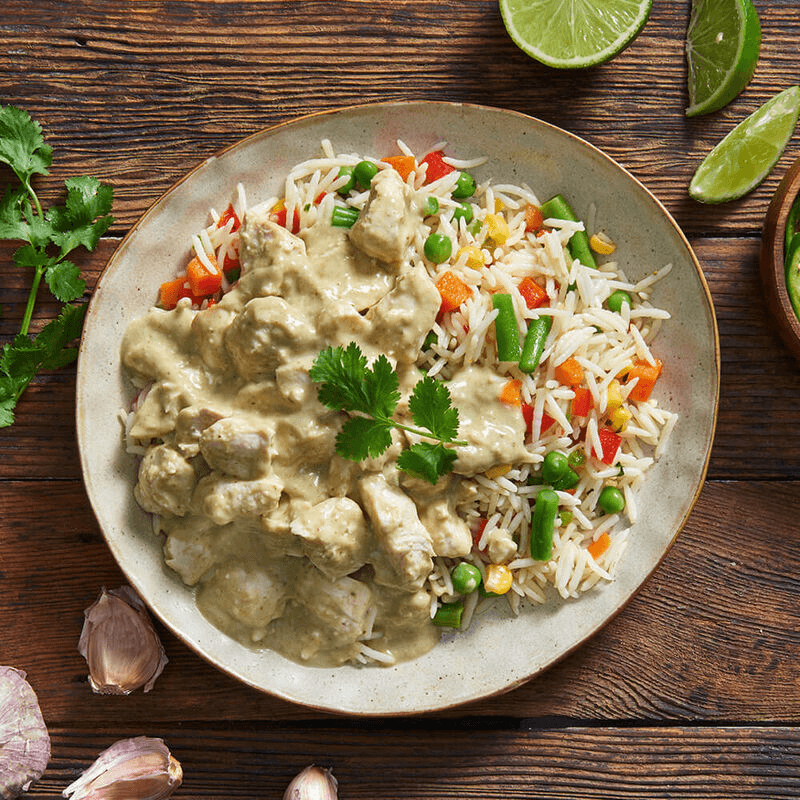 Only $10.40
Chicken Green Curry with Vegetable Fried Rice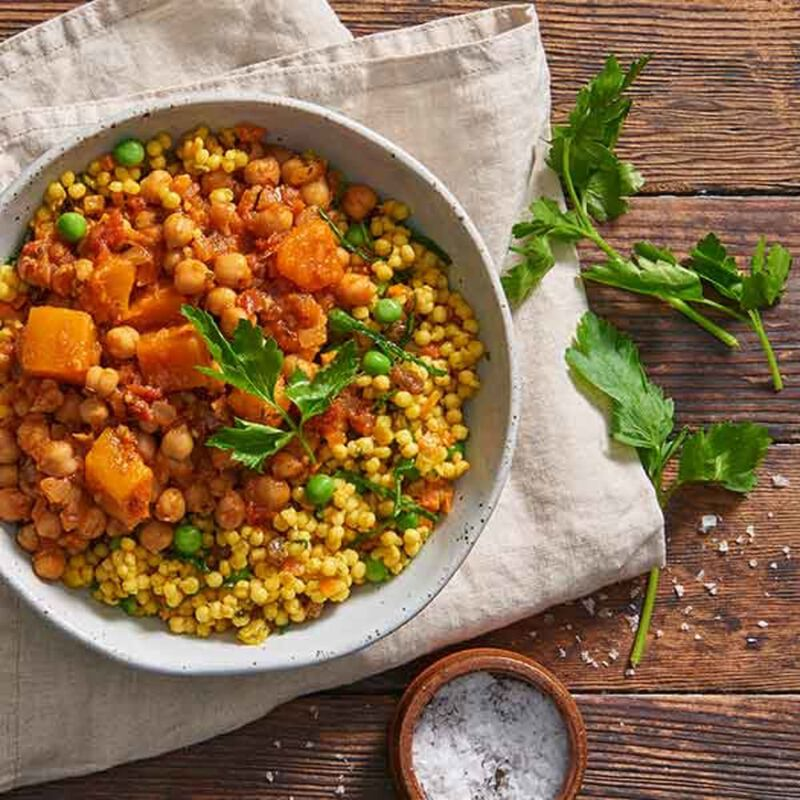 Only $10.40
Moroccan Beef Tagine with Pearl Cous Cous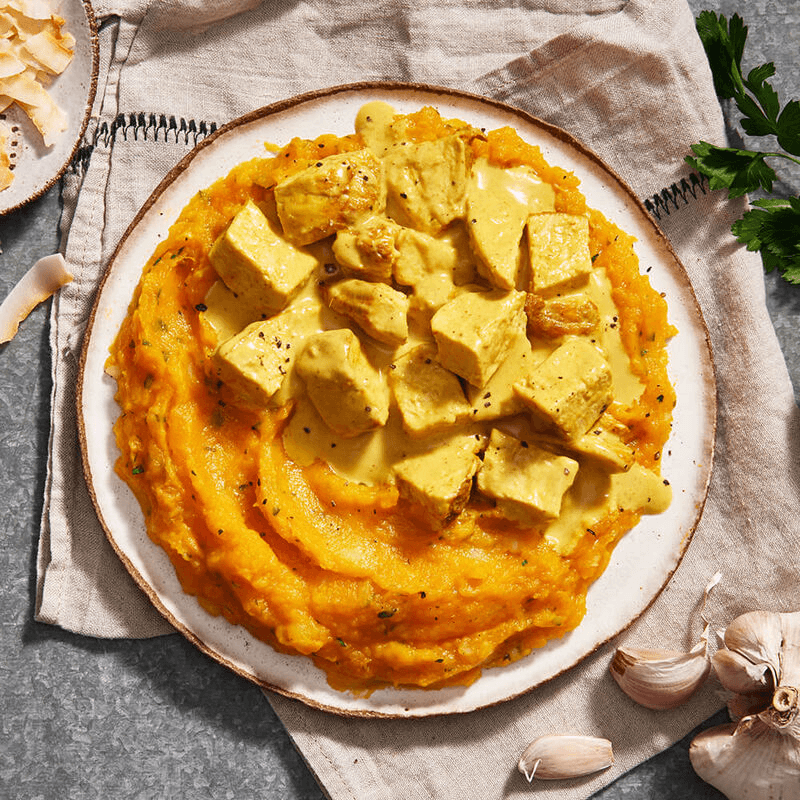 Only $9.55
Coconut Turmeric Chicken with Pumpkin Mash
Three other surprising ways to save money at My Muscle Chef
Way 1: Become a subscriber
My Muscle Chef is currently having a Subscribe & Save promotion.
If you're a customer that subscribes to My Muscle Chef, you will get $10 off on your first delivery and all future deliveries as long as it's within the promotion period. If your delivery fee is less than $10, you'll not be charged a fee at all.
Other benefits of being a subscriber at My Muscle Chef include choosing from the weekly, fortnightly or monthly subscriptions, customising your meal plans, no-fuss pausing or cancelling your subscription etc. Oh and getting credit by referring My Muscle Chef to your friends, which brings us to Way 2.
Way 2: Refer a friend
Good things are for sharing. If you refer My Myscle Chef to a friend, your friend will get $20 off their first order. And for every friend that makes a purchase, you get an additional $20 credited to your account. So the more friends you tell, the more vouchers you could receive!
To do so, simply visit your Profile Page to discover your unique referral code, then share it with the friend you want to refer to.
Way 3: Meal not exactly you ordered or expected? Return it
If the meal you receive turns out to be different from what you ordered online, damaged, or is in some way not exactly as you anticipated, you can contact team@mymusclechef.com for returns.
Given the variety of meals to choose from on https://www.mymusclechef.com, please also choose your meal plan very carefully. If you have ordered meals online and found out later that you don't like it, it wouldn't be solid enough a reason for a refund or return.