Best Used Car Websites | Used Car Buying, Selling & Servicing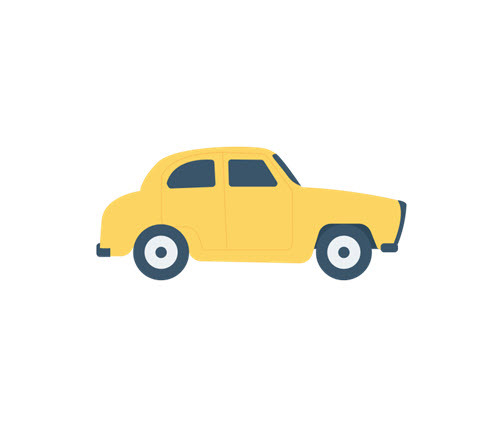 Whether you're buying or selling a used car, or finding the right service for it, you can easily do it online with the help of numerous used car websites. They normally offer car pricing, listings, reviews, buyer guides, and other useful features to make your selling and purchasing easier.
In this post, we'll discuss how to choose the best used car websites.
Best websites for used car buying & selling
1. Edmunds
Edmunds is a widely recognized online vehicle information source and marketplace. It was founded in 1966 and has since become a trusted and popular platform for car buyers and enthusiasts.
As a vehicle information source, Edmunds provides various features and services to help consumers make informed decisions about their car purchases and sales. This includes expert reviews, pricing information, comparisons, vehicle details, and more.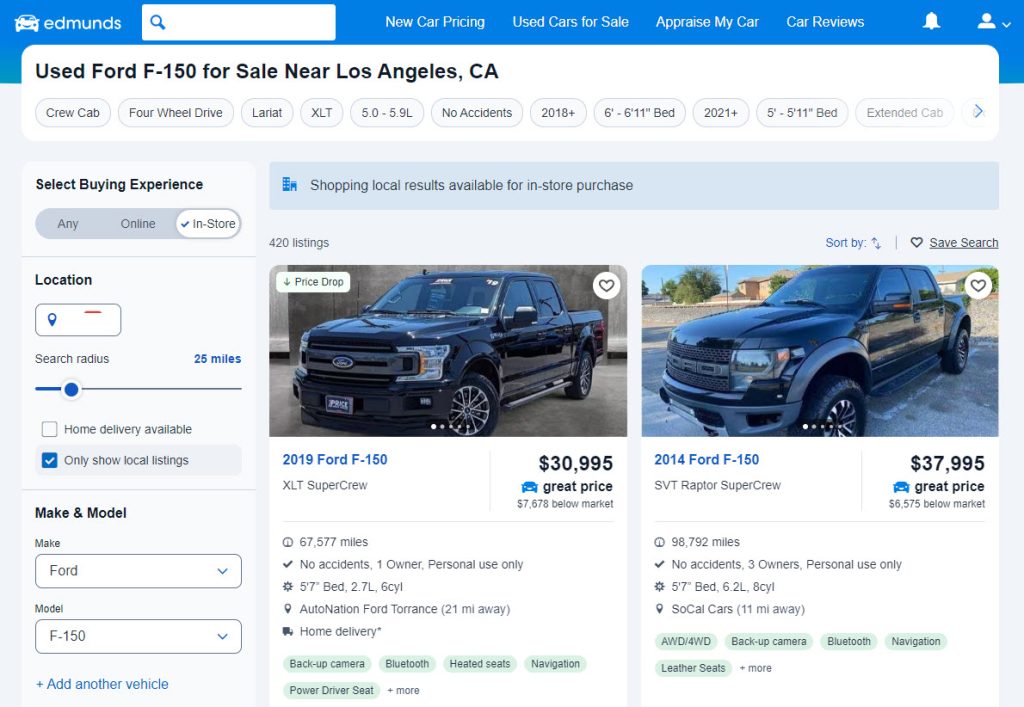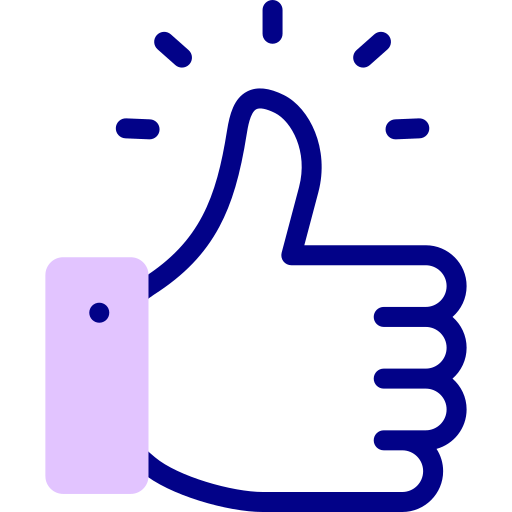 Features:
Car appraisal
Expert reviews
Buying guides
Auto loans
Car listings
Trade-in
Vehicle history
Price analysis
Financing
---
2. Carvana
Carvana is an industry leader in buying and selling used vehicles online with the aim of making people's purchasing and selling process more convenient, accessible, and transparent. It also allows buyers to purchase a vehicle from the comfort of their home, completing the entire process online, benefiting from a 7-day money-back guarantee, nationwide inventory selection, and more.
Car owners also have the option to sell or trade in their vehicle across all Carvana locations, including its patented Car Vending Machines.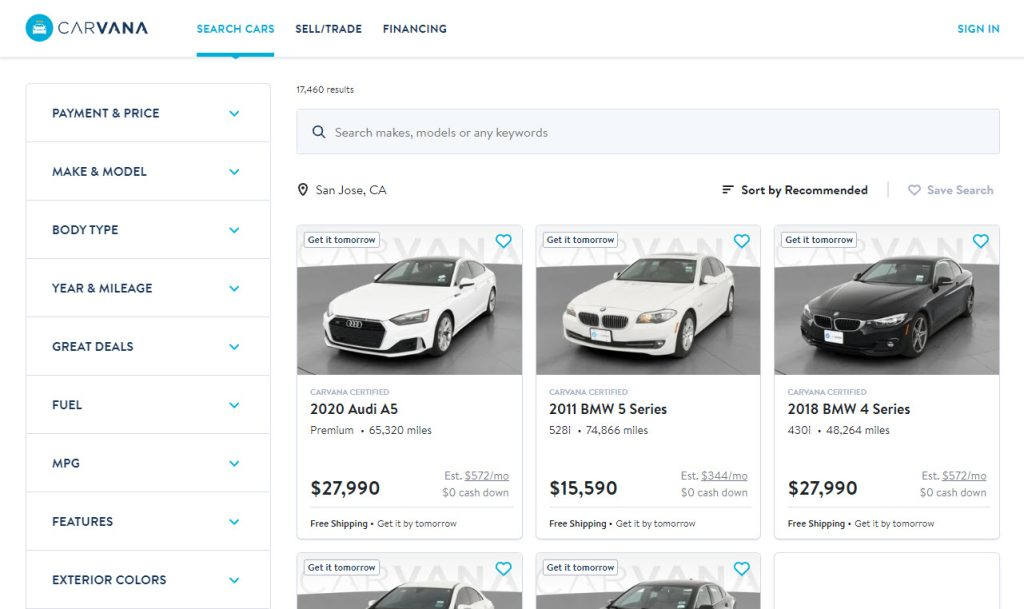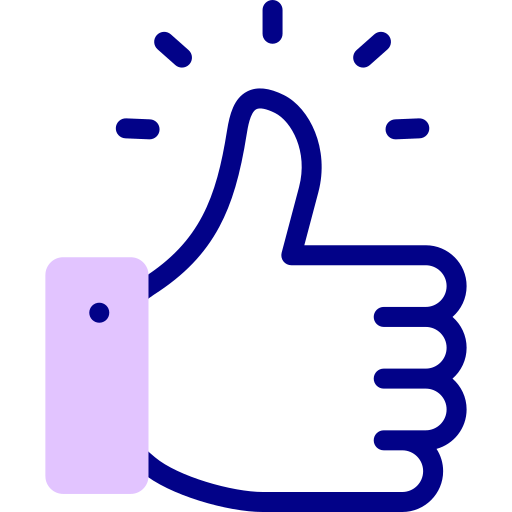 Features:
Car appraisal
Expert reviews
Buying guides
Auto loans
Car listings
Trade-in
Instant offer
Price analysis
Financing
---
3. CarGurus
CarGurus serves as a platform connecting buyers and sellers, providing a comprehensive range of tools and resources to facilitate the car buying process. One notable feature of CarGurus is its proprietary valuation tool that analyzes various factors, including market trends, vehicle history, and dealer pricing, to provide an estimated fair market value for a specific vehicle. Its users also say that CarGurus has better vehicle images compared to many dealer sites.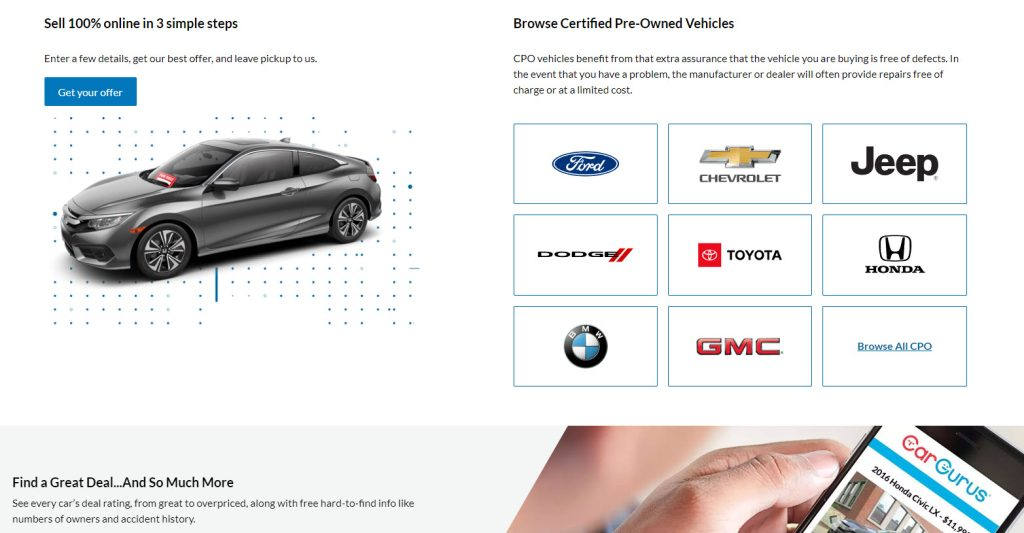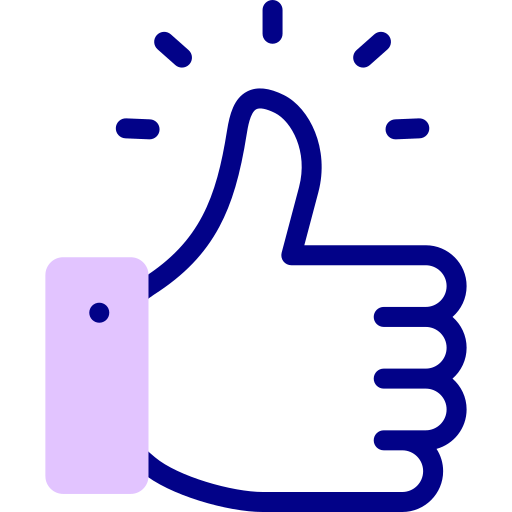 Features:
Car appraisal
Expert reviews
Buying guides
Auto loans
Car listings
Trade-in
Instant offer
Price analysis
Financing
---
4. Kelley Blue Book
Kelley Blue Book (KBB) is a well-known and trusted automotive valuation and research company. It has been providing vehicle pricing and information to consumers and the automotive industry for over 90 years. KBB is widely recognized as a go-to resource for determining the value of new and used cars. In addition to vehicle valuation, KBB provides comprehensive information and reviews on new and used cars, including specifications, consumer ratings, expert reviews, and more.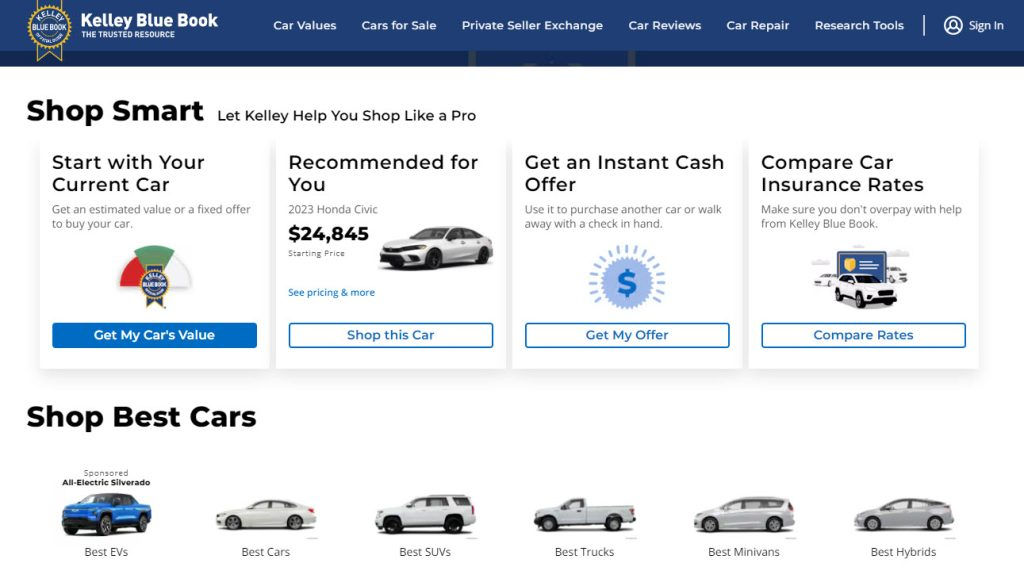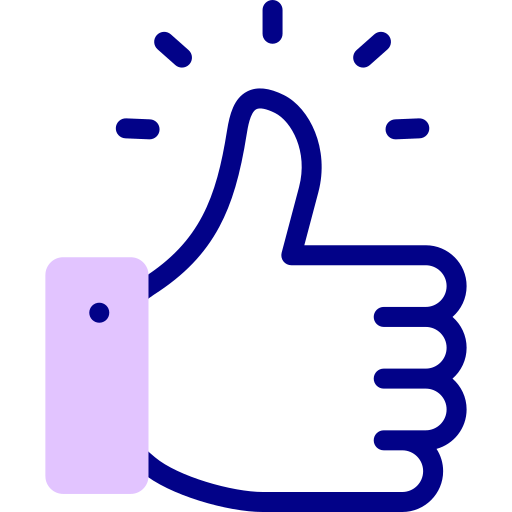 Features:
Car appraisal
Expert reviews
Buying guides
Auto loans
Car listings
Trade-in
Instant offer
Price analysis
Financing
Best websites for obtaining used car history
1. BeenVerified
BeenVerified is an online vehicle information check service that provides access to multiple data sources like state-level government agencies, insurance providers, and auto industry partners. It's one of the best choices to help you gather detailed information about a certain used car, be it title records, accident & theft history, odometer readings, or recalls. It supports searching by both VIN and license plate.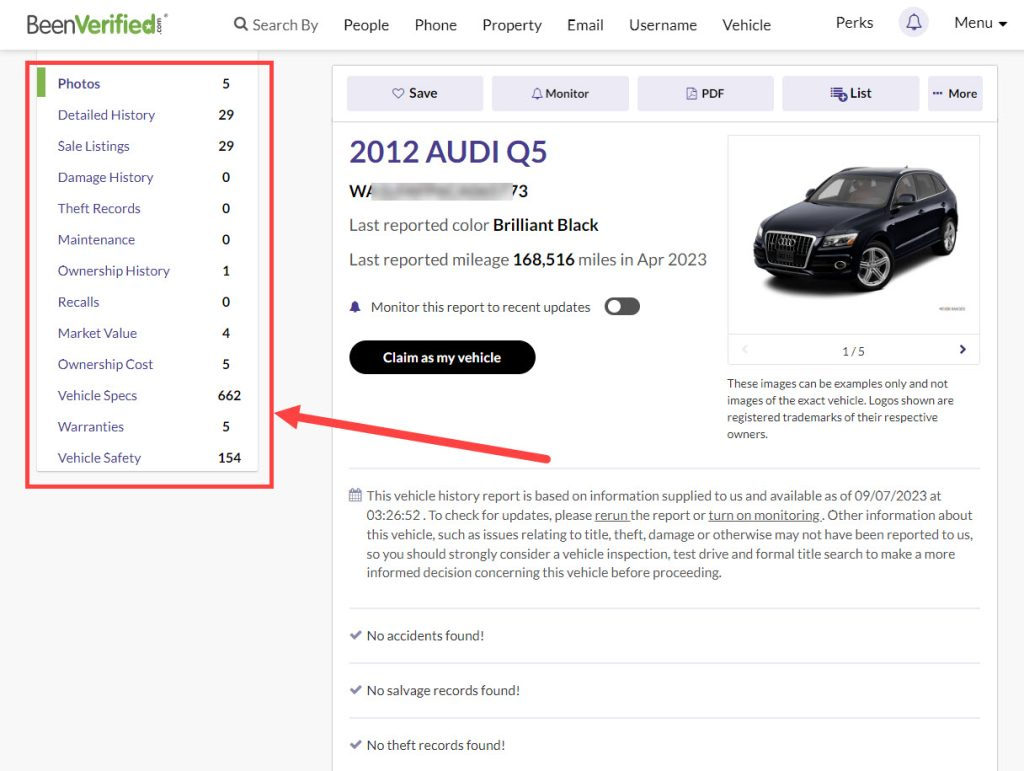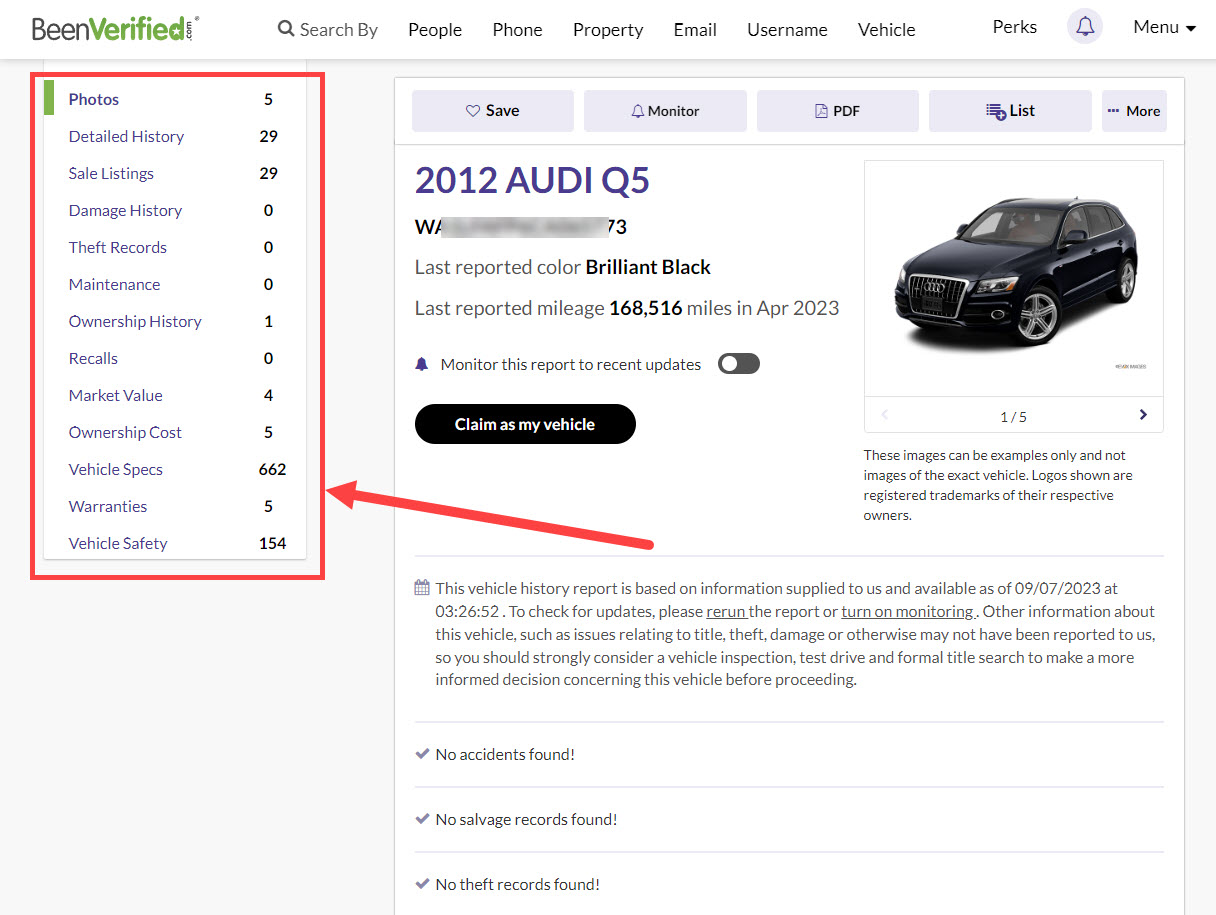 Simply enter the VIN or license plate of the vehicle, click on the search button, and it will generate a report containing all related details it can find online. Note that BeenVerified is a subscription-based service and you'll need to purchase a plan to view the report.
2. Bumper
Bumper is also a professional vehicle history search platform with access to various data sources like car manufacturers, auto insurance providers, and government authorities. As an NMVTIS-approved data provider, Bumper can provide users with the necessary details related to the vehicle searched and help them make wise purchasing decisions. After running a VIN or license plate lookup, it may reveal title records, accident & theft records, odometer readings, and more.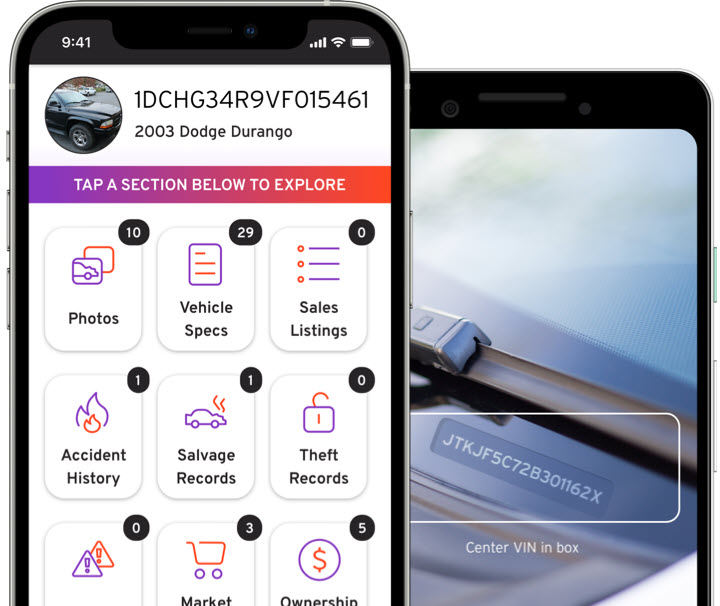 3. EpicVIN
EpicVIN is an online platform that provides vehicle history reports for used cars. It allows users to access detailed information about a vehicle's history, including its ownership records, accident history, title information, mileage readings, and other relevant data. As an NMVTIS-approved data provider, its data is trustworthy and comprehensive.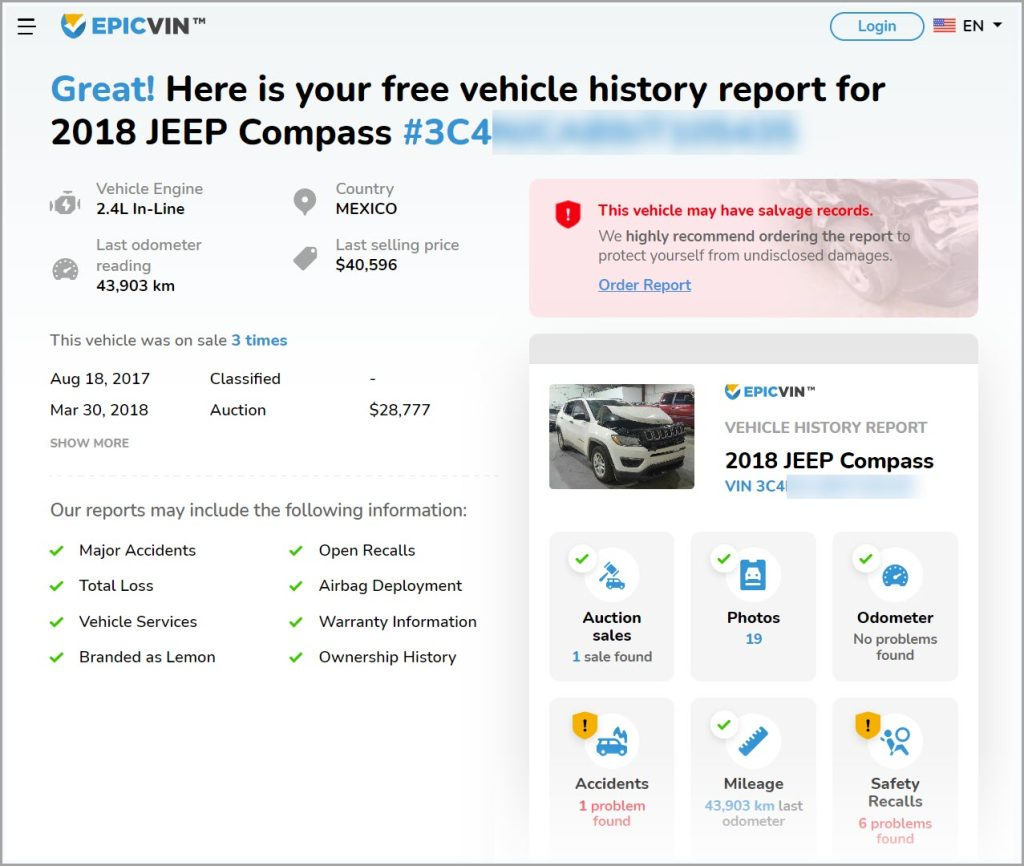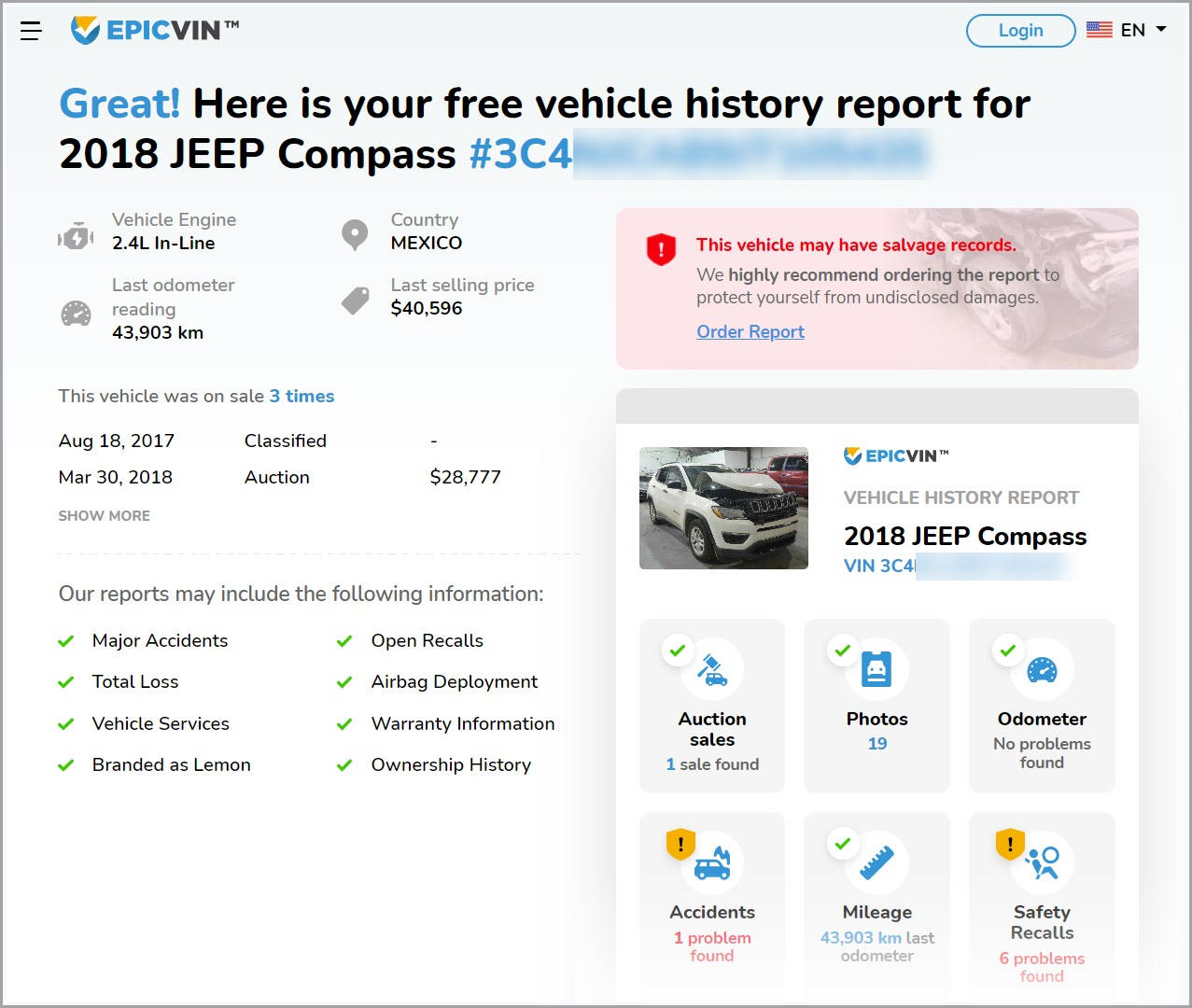 4. CARFAX
CARFAX is a well-known online platform that provides vehicle history reports for used cars. It gathers information from various sources, including government agencies, service records, and insurance companies. Its reports offer information about the vehicle's ownership history, accident history, mileage readings, title information, service and maintenance records, and more.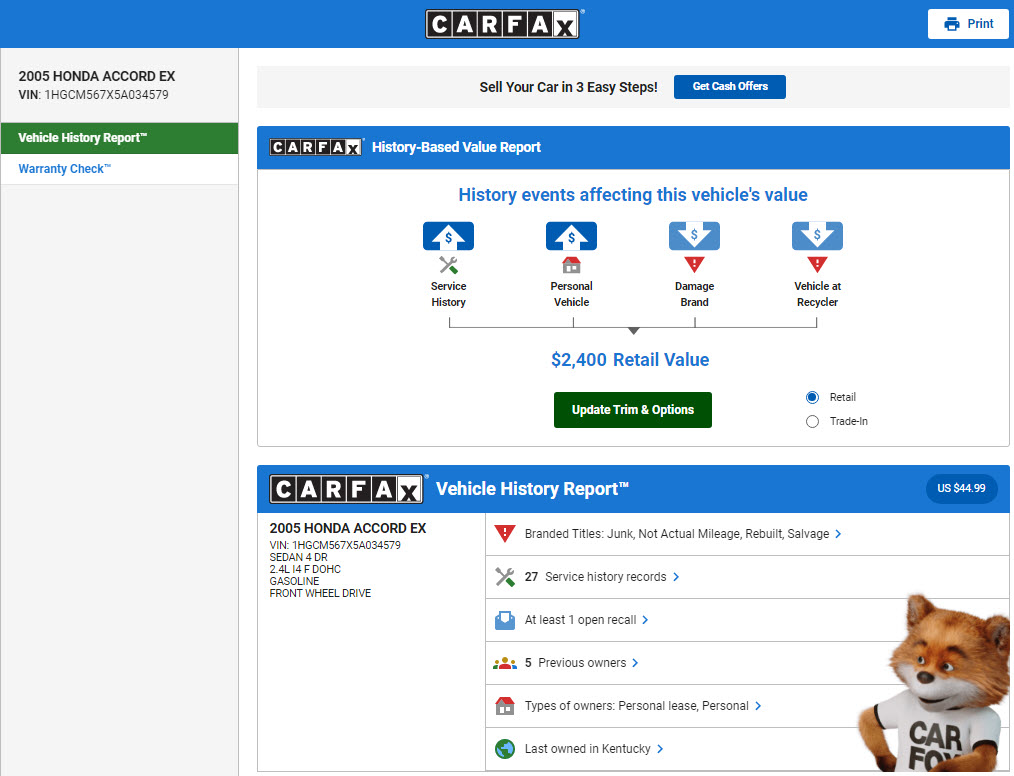 To explore more options that are equally reliable and trustworthy, you can navigate to the NMVTIS website and check for the approved NMVTIS data providers list.
Best websites for selecting auto parts
1. AdvanceAutoParts
AdvanceAutoParts is an online retailer specializing in auto parts, accessories, and maintenance products. It offers a wide range of auto parts and accessories, including engine components, brakes, batteries, filters, fluids, tools, and more. You can shop online or in its physical store near you. The website is user-friendly and you'll find it no difficult task to match the correct au part for your car.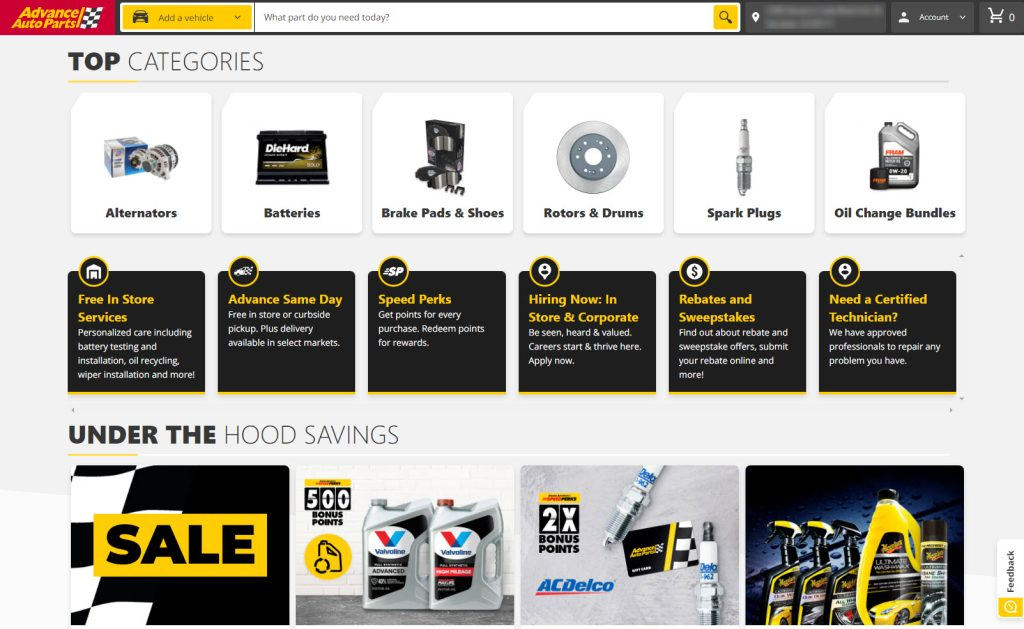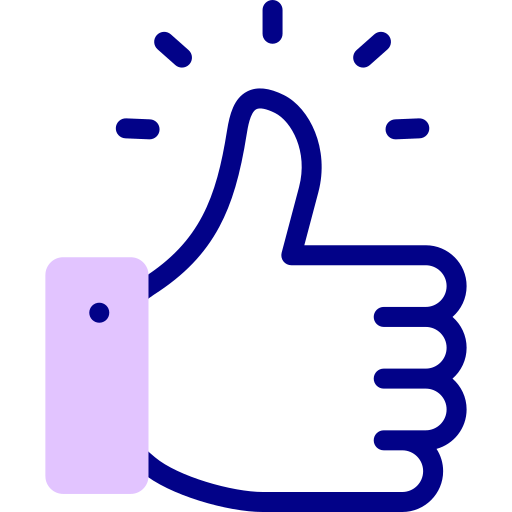 What it offers:
Extensive product selection
Expert advice and resources
Competitive pricing
Professional-grade parts
In-store services
Oil change bundles
---
2. JEGS
JEGS was launched in the 1960s by Jeg Coughlin, a hot rod enthusiast frustrated by the unavailability of quality car parts in his hometown. The shop started half garage, half parts store, and has strived into one of the most trusted names in automotive performance. JEGS offers a vast inventory of auto parts and accessories, including brakes, drivetrain components, cooling systems, engines, exhaust systems, tires, and much more.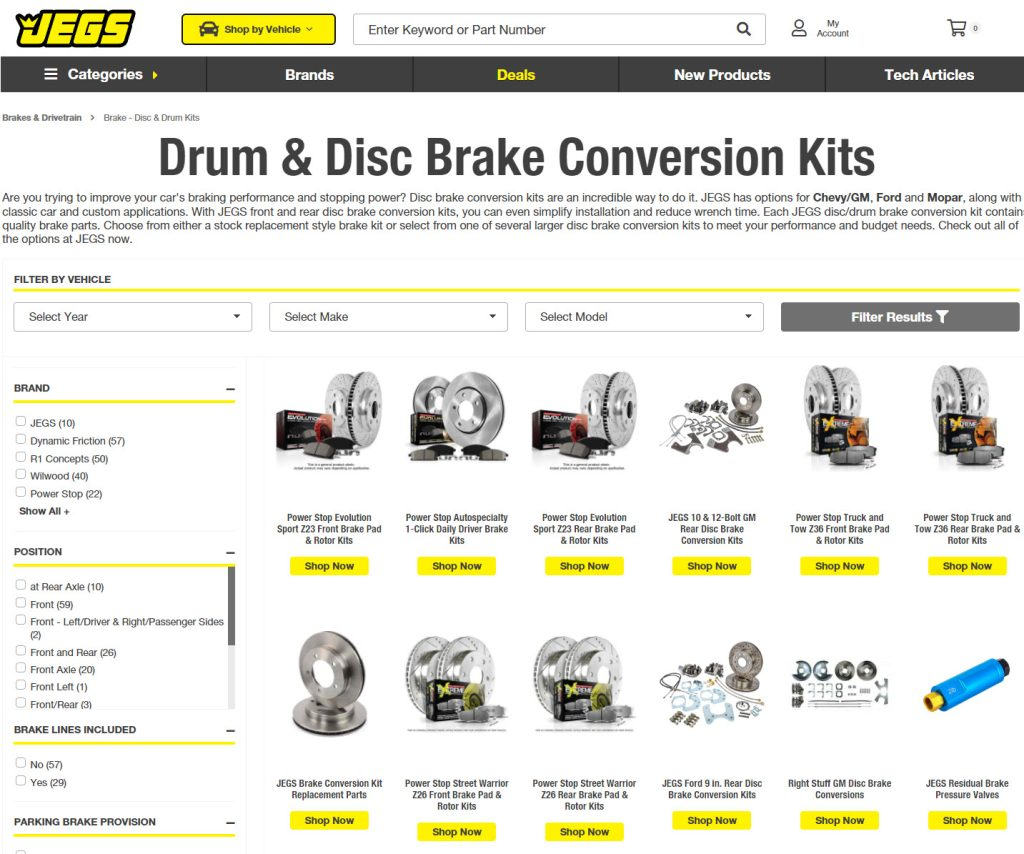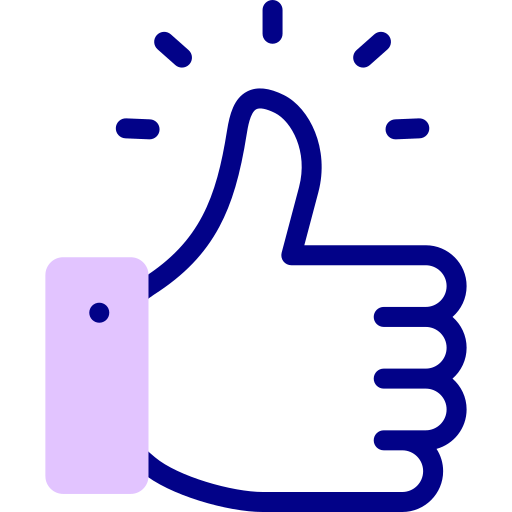 What it offers:
Hard-to-find parts
Competitive pricing
Extensive product selection
High-quality brands
Free and same-day shipping
Customer support
---
3. PartsGeek
PartsGeek has been in operation since 2008 and has built a reputation as a reliable online auto parts retailer. It's a one-stop auto parts marketplace that provides millions of high-quality genuine, OEM, aftermarket, refurbished, and rebuilt auto parts to its customers worldwide. It boasts access to hard-to-find car parts from many manufacturers and third-party vendors throughout the United States. Also, the platform is known for offering competitive and affordable prices.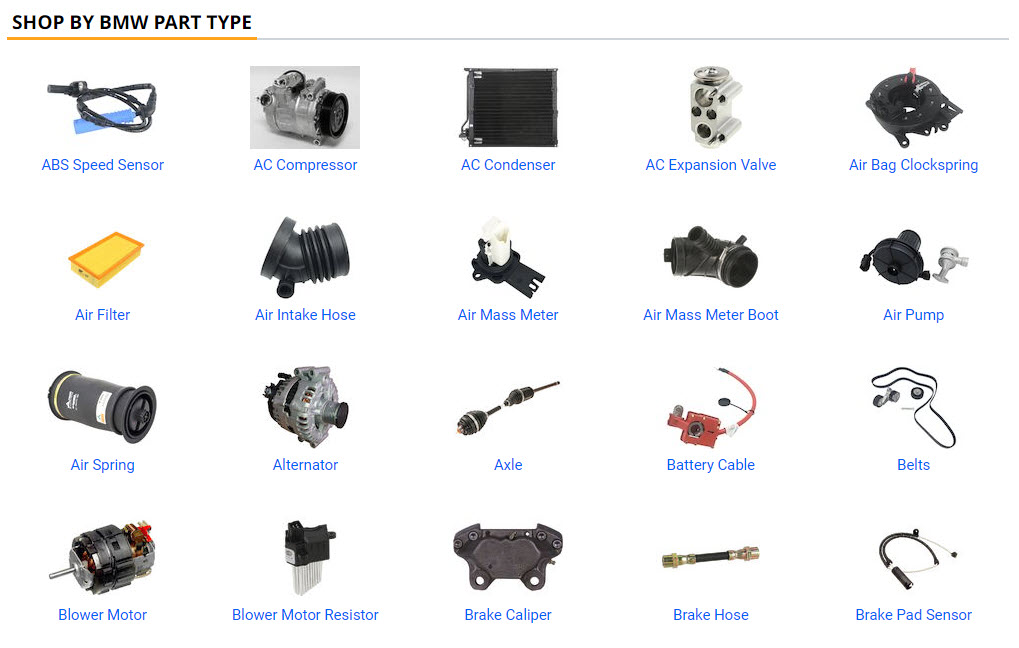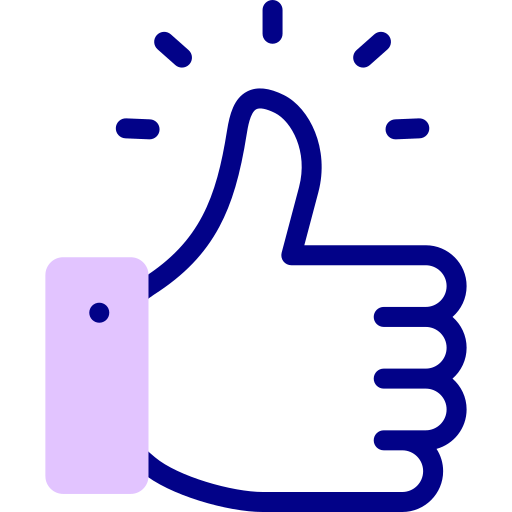 What it offers:
Vast product selection
Competitive price
Warranty options
User-friendly website
Established reputation
High-quality genuine OEM
---
4. MegaZip
MegaZip is a leading online store for genuine new parts that sells not only car parts, but also motorcycle, ATV, outboard, and generator parts. It offers over 10 million genuine OEM parts and speedy deliveries to 200+ countries worldwide. Also, Customers can receive bonuses for their next purchase by creating a video or posting a review on social media. But note that MegaZip has a focus on Japanese brands, like Toyota, Suzuki, Nissan, and more.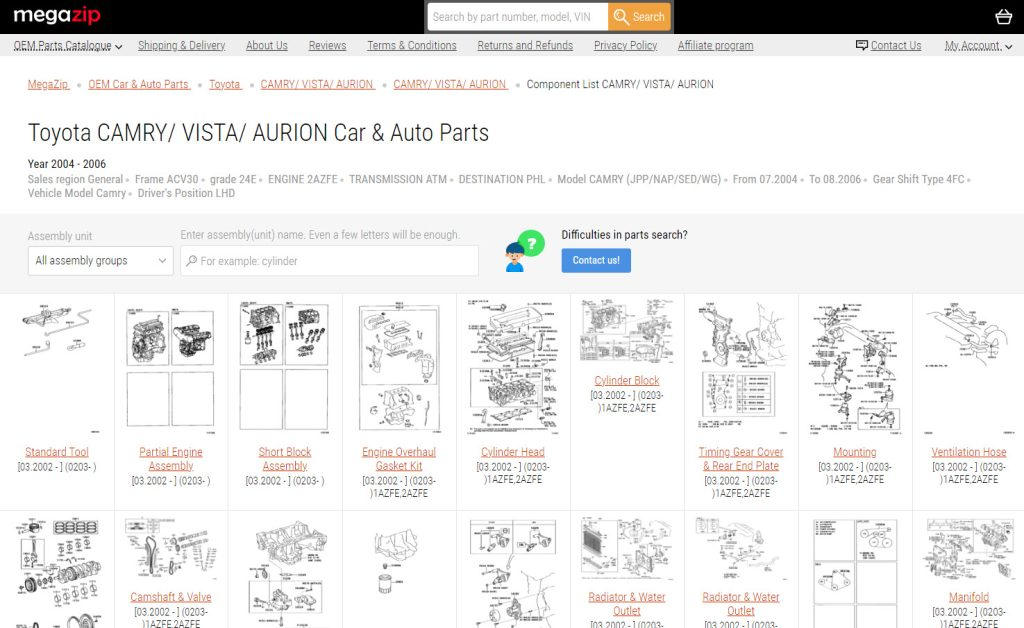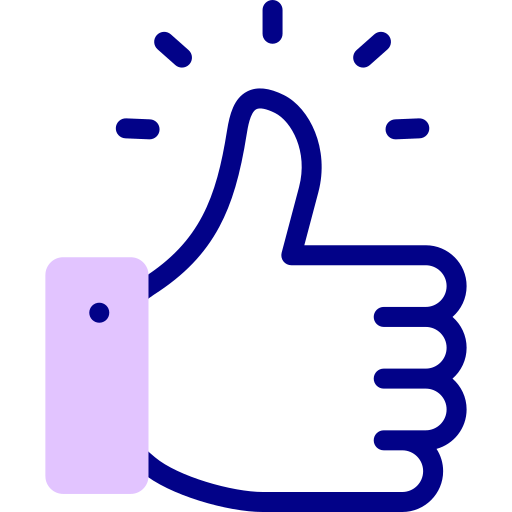 What it offers:
Global shipping
Review incentives
High Trustpilot ratings
Focus on Japanese brands
High-quality genuine OEM
Secure payment options:
Final thoughts
In this post, we listed some of the best used car websites that can help with your used car selling, purchasing, or finding the right auto parts. Some of them stand out for their easy-to-use appraisal tools, competitive pricing, and user-friendly pages, while others excel in providing high-quality products. And they can simplify your search and ensure a satisfying experience.
However, despite all of the convenience provided by these useful websites, we still recommend you to have the car thoroughly examined by a professional mechanic, especially when you're buying.
The methods in this article provide you with easy access to public record information, but without a guarantee for accuracy and may include links to websites not listed as a Consumer Reporting Agency (CRA). Information acquired from these bodies is illegal to be used for employment, housing, credit, and other purposes alike, according to laws such as the Fair Credit Reporting Act (FCRA). If you're not sure whether your use of our methods is appropriate, click here for details.