Easy Meal Ideas | 5 Best Meal Subscription Boxes in 2023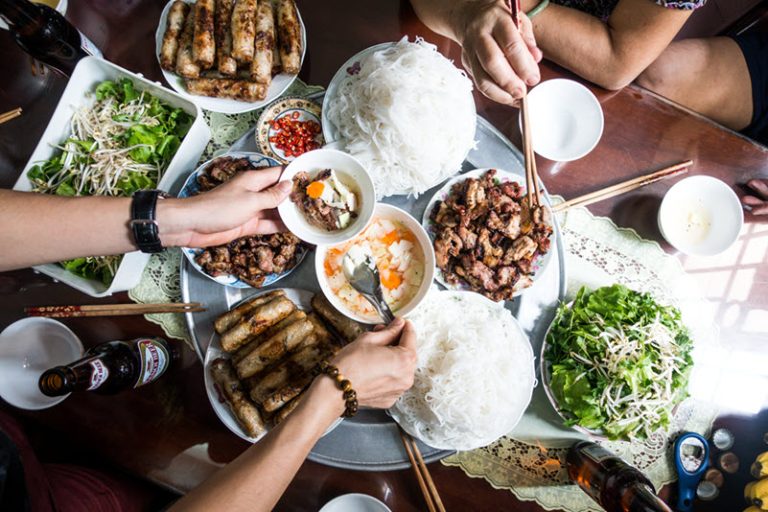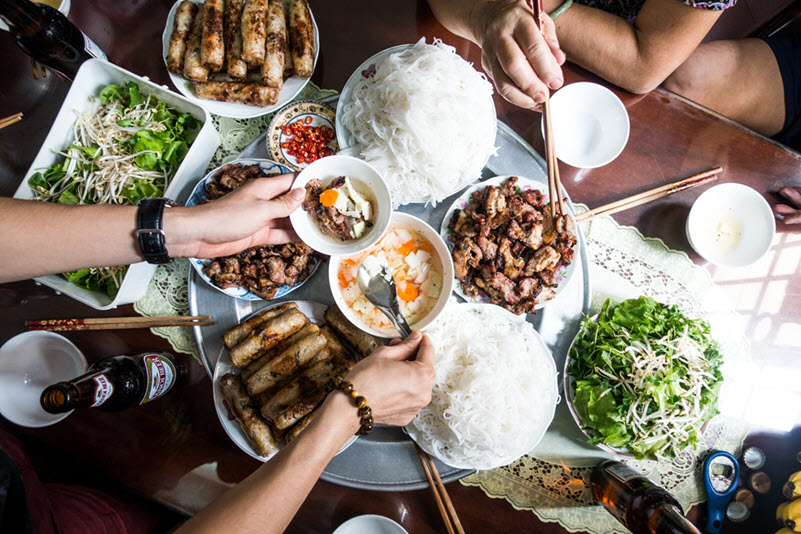 Looking for easy meal ideas? The convenient meal delivery could be a perfect choice! It delivers precise amounts of fresh ingredients that you could make tasty and healthy meals, right to your home. If you're not into cooking, prepared meal kits are available with heating within minutes. Ready to explore this new eating style? Here are the 5 best meal subscription boxes worth a try.

Editor's Choice
Home Chef – Best Overall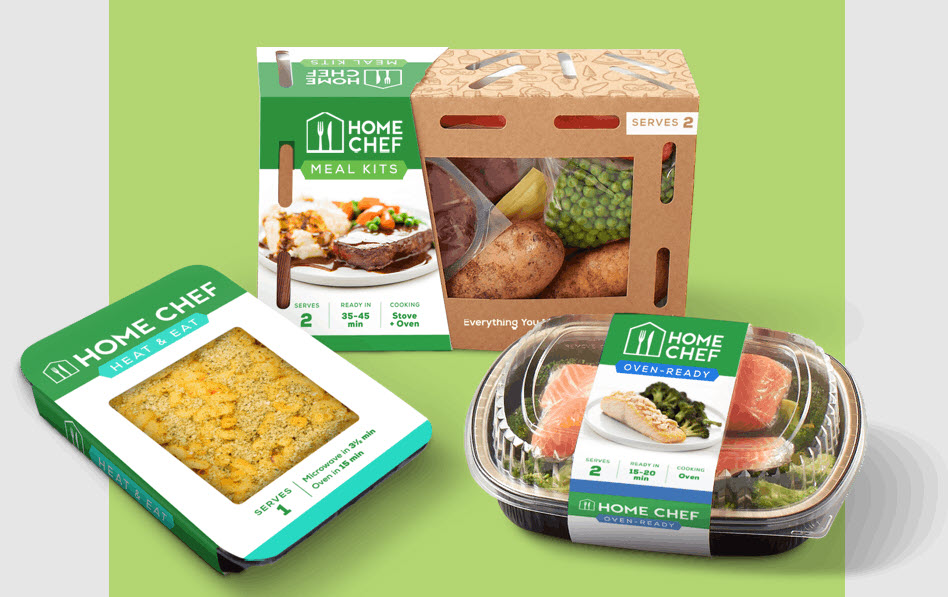 Pricing: $9.95 per serving
Size: 2, 4, or 6 servings; 2 to 6 meals per week
Sign-up offer: 60% OFF first 3 boxes
Home Chef provides a consistent and enjoyable meal kit experience with the most versatile and customizable food for any preferences and lifestyle.
Its weekly rotating menu has 25+ creative meals for you to choose from. There is classic package with pre-portioned ingredients that take around 30 minutes to complete, 15-minute express meal kits which are already prepped, and the fully premade recipes that you just need to heat up and eat.

PROS
– Large and diverse menus
– Perfect for couples and large family
– Option to customize the protein in your meal
– Fruit and smoothie add-ons available

CONS
– Not for single persons
– No breakfast option
– Not allergen-free
– Not ideal for vegan, keto, or paleo diets
EveryPlate – Best for Budget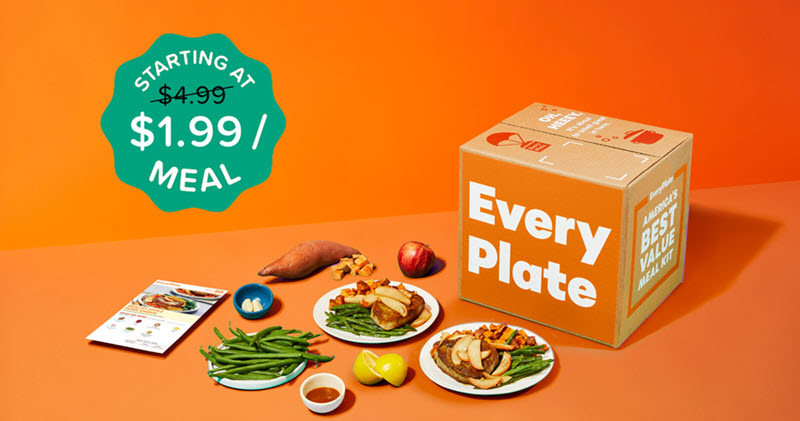 Pricing: $4.99 per serving
Size: 2 or 4 servings; 3 – 6 meals per week
Sign-up offer: $1.49 per meal for the first box + 20% off another two boxes
EveryPlate, a HelloFresh brand, is known for offering simple meal subscription boxes at affordable prices (starting from $4.99 per serving). It aims to help people get delicious, restaurant-quality meals on the table within 6 steps.
Although EveryPlate prides itself on low cost, it doesn't compromise on ingredient quality and tastiness. The ingredients are sourced from reliable certified suppliers to ensure the best qualities. Even without an impressive menu variety, which is one of the reasons to keep a cheap price, its rotating menu of 25+ flavorful meals is enough for you to find interesting and new recipes.

PROS
– Affordable price
– Allows proteins and sides customization

CONS
– Comparatively limited menu selections
– Do not cater to allergens and special diets such as keto, gluten-free, paleo, low carb or vegan
– The meal kit box was disorganized
– No plan for singles
Purple Carrot – Best for Vegetarians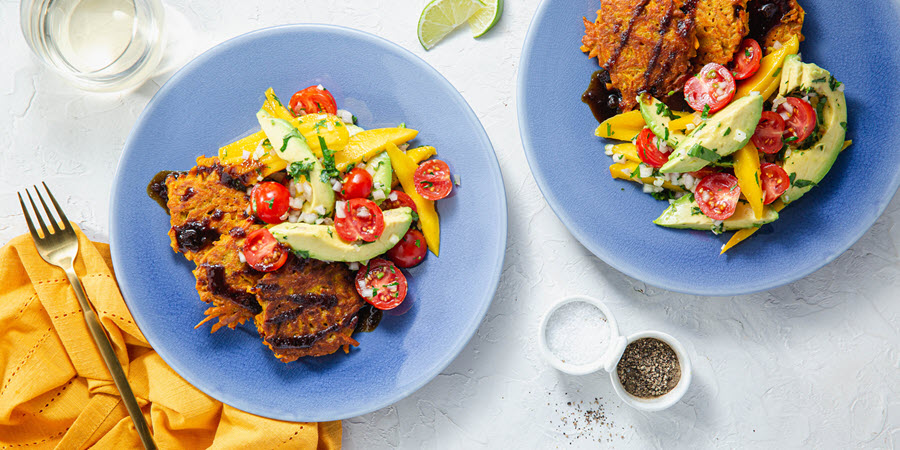 Pricing: starts at $11 per serving
Size: Meal kit: 2 or 4 servings; 3 or 4 meals per week
Prepared meal: Single serving; 6, 8, or 10 meals per week
Sign-up offer: Free shipping + $25 OFF first box
Purple Carrot is the first 100% plant-based meal kit with a focus on tasty and vegan-friendly meals using fresh vegetables, grains, legumes and other whole foods. No animal products or byproducts are used, so whether a complete vegetarian or anyone hoping to incorporate some veggies into the regular diet and refresh their lifestyle should love it.
Depending on how much time you're willing to cook, you could go for the premade meals, or choose the recipe-based meal kits with exclusively organic ingredients to do the prep and cooking on your own (usually less than 30 minutes). Purple Carrot provides a rotating weekly menu including dinner, lunch, breakfast and snack, where you'll always find a filling and fun recipe combining new flavors with creative workarounds.

PROS
– Suitable for large families
– Helpful customer service
– Recyclable and eco-friendly packaging

CONS
– Not good for certain diet requirements like keto, paleo, or the Mediterranean diet
– No mobile app
– Not certified allergen-friendly
Factor – Best Prepared Meal Kit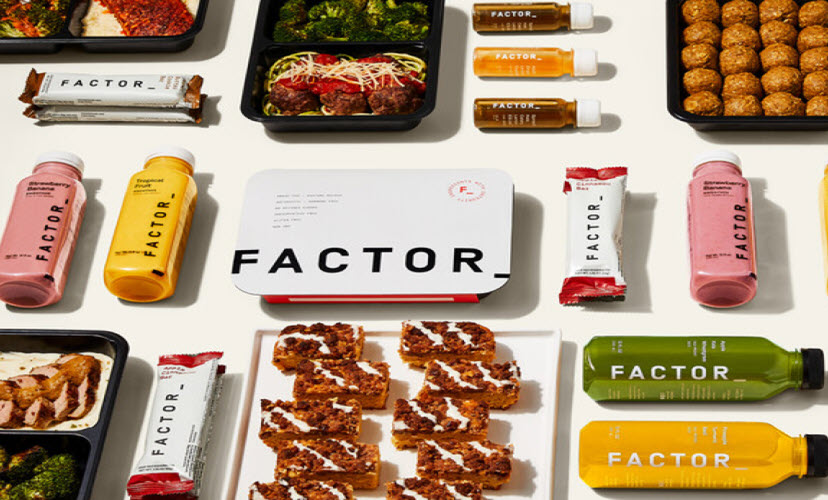 Pricing: starts at $11 per serving
Size: Single serving; 6, 8, 10, 12, 14, or 18 meals per week
Sign-up offer: 60% OFF first order
Factor (formerly Factor 75) claims to take the stress out of healthy living with high-quality prepared meals. With an emphasis on wellness and health, it offers individually portioned meals curated by dietitians, made with seasonal organic and non-GMO ingredients and cooked by culinary experts. The food arrives at your doorstep fresh and takes only two minutes to heat up in an oven or microwave.
At Factor, you'll be impressed with the menu diversity and always expect new cuisines. Its weekly chef-crafted menu features 30+ gourmet meals and is constantly evolving with two or three exciting dishes added every week. And the extensive selection will also accommodate different eats like keto, low carb, or plant-based.

PROS
– Large and diverse menus
– Fits into various taste preferences and dietary needs
– Add-ons available including snacks, sides and drinks
– Complimentary consultation with registered dietitians

CONS
– Not suitable for people with severe allergies
– Not ideal for large households or families
BistroMD – Best for Weight Loss
Pricing: $9.99 per serving
Size: Single serving; 5-day or 7-day program (with breakfasts, lunches and dinners) / Custom program (lunch and dinner only)
Sign-up offer: 25% OFF + free shipping
Founded by Dr. Caroline Cederquist, a bariatric specialist, BistroMD is the best choice to get nutritional weight loss meals and tasty snacks delivered to your door. It has an extensive menu of over 150 prepared high-protein and low-calorie meals that are scientifically designed by registered dietitians and cooked by chefs. The meals arrive frozen, so All you have to do is heat them up in the microwave and eat.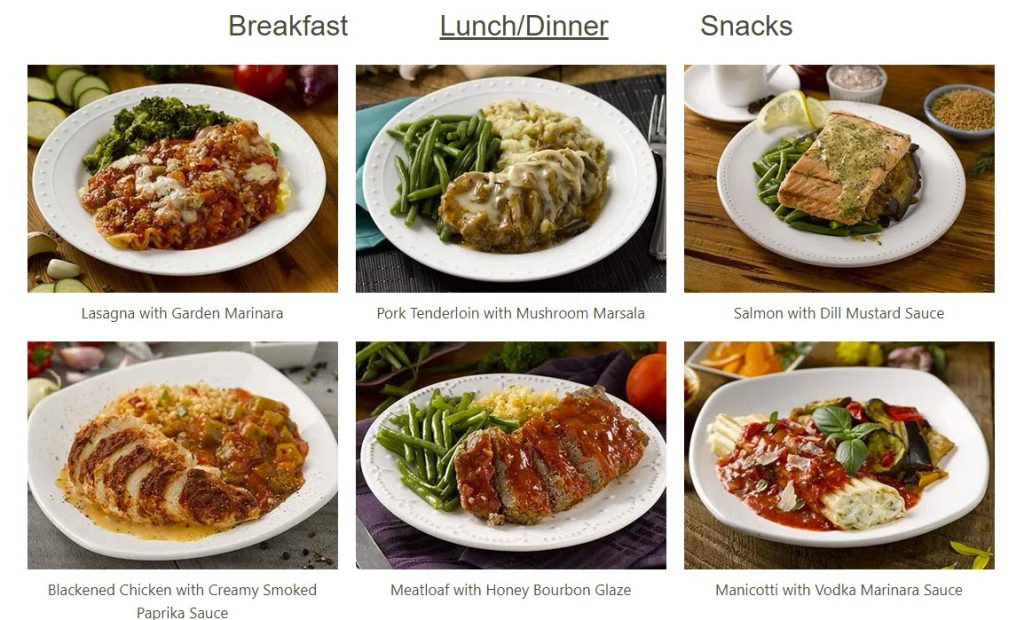 You could either choose the full package that offers 5 to 7 full days of breakfast, lunch, and dinner, or the custom plan of five to seven days worth of just lunch and dinner. There are 6 meal programs that will cater to different dietary preferences – signature, gluten free, heart healthy, keto flex, diabetic and menopause. BistroMD also allows you to individualize the weekly order by mixing your favorite dishes.

PROS
– Physician-designed weight loss meal plan
– Not for couples or large families

CONS
– Not for couples or large families
– Limited options for vegetarians
– Meals arrive frozen
---
So that's all for the easy meal ideas. There are a variety of meal subscription boxes, ranging from traditional meal kits to prepared meal boxes, and serving special eaters like vegetarians and dieters.
If you have any experience about meal kit subscriptions or want to share a meal delivery service not mentioned here, please feel free to leave a comment below.