Best Keto Meal Delivery Services of 2023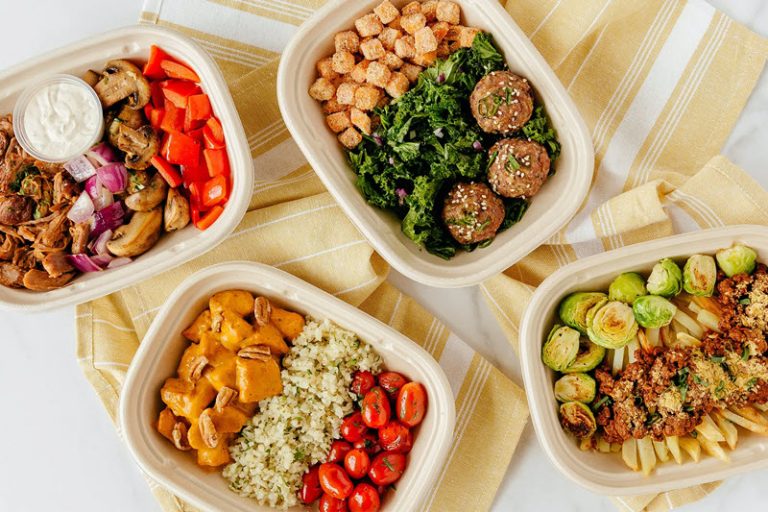 The ketogenic diet is a popular method of eating that focuses on a low carb, high fat diet. It's proven to be effective for weight loss and many health conditions.
For keto beginners, the major deal breaker tends to be planning and calculating calorie intakes of every meal. If you're ready to start the keto diet and want to skip the rigmarole of meal prep, you should definitely give meal kits a try. They offer a variety of meal kits tailored for every diet needs. And most importantly, they save you the time and stress while the taste and quality are guaranteed.
And to help you get a quick head start, we've compiled a list of the best keto delivery services of the year, simply pick one that suits you the best!
Our picks for the best keto delivery of 2023
Green Chef – Best for organic lifestyle (keto-friendly)
HelloFresh – Best meal delivery service overall
Factor – Best for diet options (keto-friendly)
Everyplate – Best value for busy people
Sunbasket – Best variety (keto-friendly)
Green Chef – Best for organic lifestyle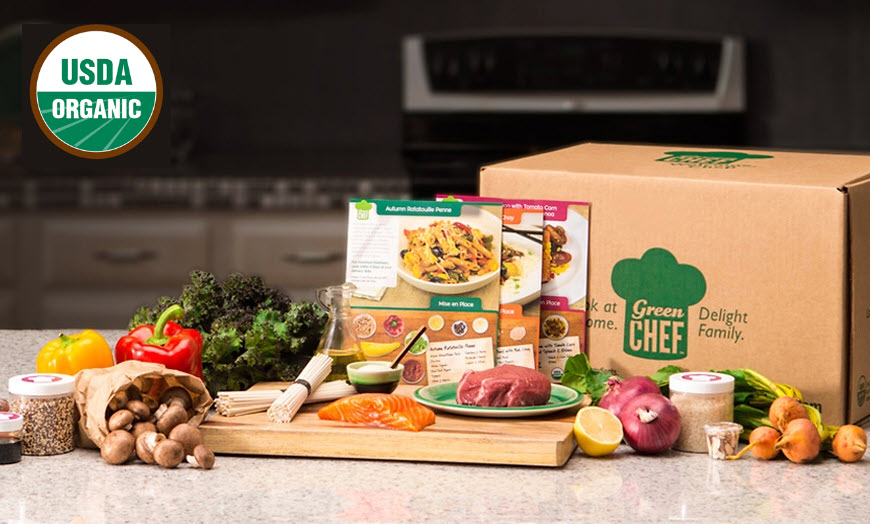 Price: From $4.99/serving
Dietary Preference: Keto + Paleo, Vegetarian, Fast & Fit, Mediterranean & more
Weekly menus: 30+
A brand of HelloFresh, Green Chef bills itself as the most organic meal delivery service tailored for special dietary needs. This USDA-certified provider is one of the few that uses fresh, premium and GMO-free ingredients, making it an unbeatable choice for eaters with high standards and prefer to eat organic.
The weekly lineup of Green Chef includes 30+ recipes along with 6 dietary preferences including Keto & Paleo, Gluten Free and Fast & Fit. It's by far one of the most accommodating meal delivery services that supports many different lifestyles.
HelloFresh – Best meal delivery service overall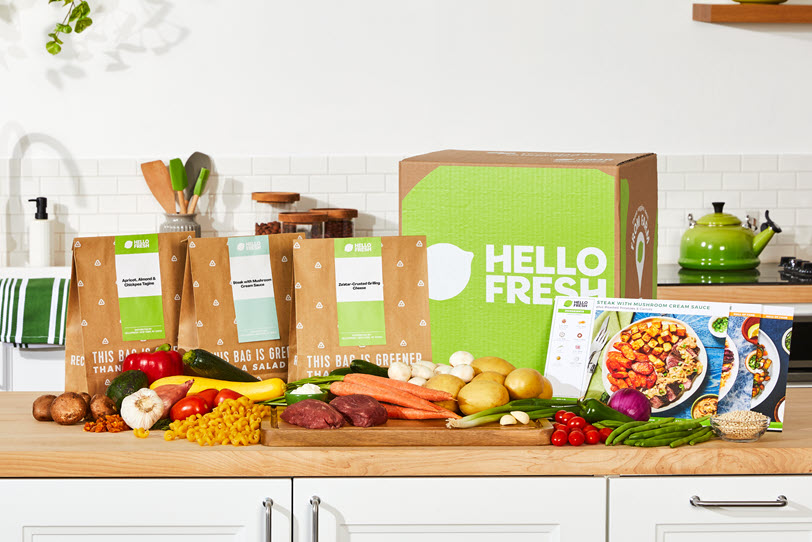 Price: From $3.99/serving
Dietary preference: Meat & Veggies, Fit & Wholesome, Quick and Easy & more
Weekly menus: 35+
HelloFresh is currently the largest and most popular meal kit service in the US. It provides 35+ curated week menus plus 6 different options such as Meat & Veggies, Quick & Easy and Pescatarian. Though HelloFresh doesn't offer a keto plan explicitly, there're various carb-smart recipes (the Fit & Wholesome plan) designed for the keto diet and will keep your whole crew happy and well-fed.
HelloFresh is best for families who want to save time on grocery shopping but are willing to invest some time on cooking. But thanks to the recipe cards with easy directions, you don't need to be a chef to eat like one. Even beginner cooks can make a dinner with restaurant flavor.
Factor – Best for diet options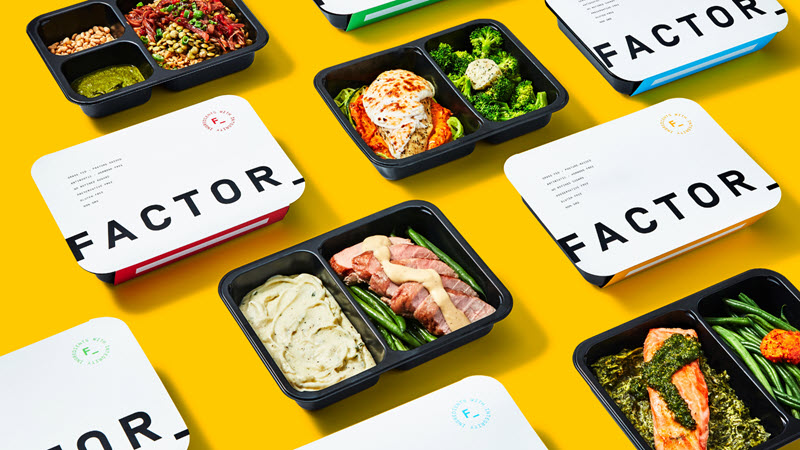 Price: From $3.75/serving using code FACTOR276
Dietary preference: Keto, Calorie Smart, Vegan & Veggie
Weekly menus: 29+
If you're looking for keto-friendly pre-cook meals, you can give Factor a try. Factor is a meal preparation and delivery service that serves chef-crafted and ready-to-eat meals. Unlike classic meal kit delivery services, Factor delivers pre-made meals that don't require any prep work. All the meals are freshly cooked using organic and responsibly sourced ingredients, which is great for eaters who want to keep meals healthy.
Factor features an array of dietician-designed plans like Keto, Calorie Smart and Protein Plus, alongside 35 weekly menus to choose from. Aside from regular meals, Factor also provides various add-ons like meat and juice to help you hit your daily goal.
Everyplate – Best value for busy people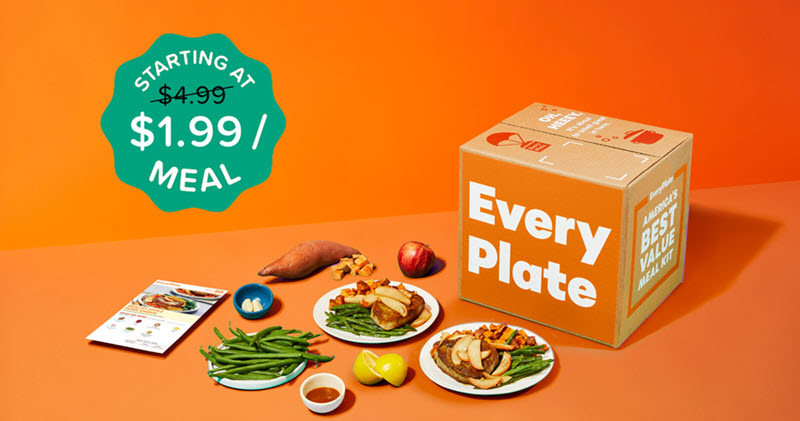 Price: From $1.39/serving using code EPLATE139
Dietary preference: Meat & Veggie, Quick & Easy, Family Friendly & more
Weekly menus: 25+
If you're on a budget and simply want quick and satisfying homemade meals, Everyplate is just for you. It's currently the most affordable meal delivery service you can find in the US, period. For $5 per serving, you get 25+ weekly recipes and 5 different plans like Meat & Veggie, Quick & Easy and the latest Nutrish & Delish. Also if you're trying Everyplate for the first time, the first box discount is less than $2 per serving, which is no doubt a big save on grocery.
However, to maintain a low cost, Everyplate currently doesn't accommodate special diets like keto or paleo. While it does offer low carb recipes, the options are still somewhat limited compared to the other providers.
Sunbasket – Best variety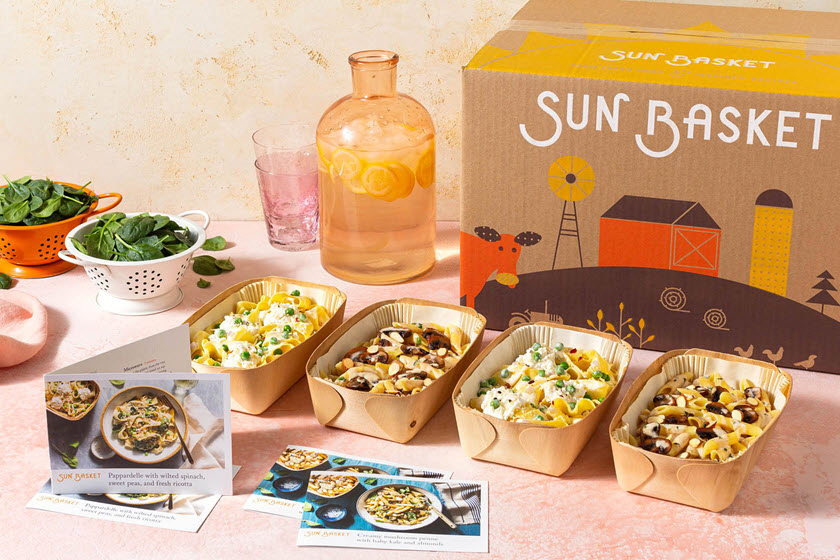 Price: From $11/serving
Dietary preference: Keto-Friendly, Paleo, Carb-Conscious & more
Weekly menus: 25+
Sunbasket is a USDA-certified organic handler caters to people with specific dietary needs. The major offerings include two types of meal plans: the classic meal kits and the pre-cooked options called Fresh & Ready, but you can always choose from the full menu. In addition to the keto diet, Sunbasket covers a wide variety of food tribes such as paleo, gluten-free and carb-conscious. On the website, there're also dozens of filters to help you design the best menu for your dietary goals.