Chegg review: Best homework help website in 2023
Chegg actually provides a way to solve your homework problem instantly.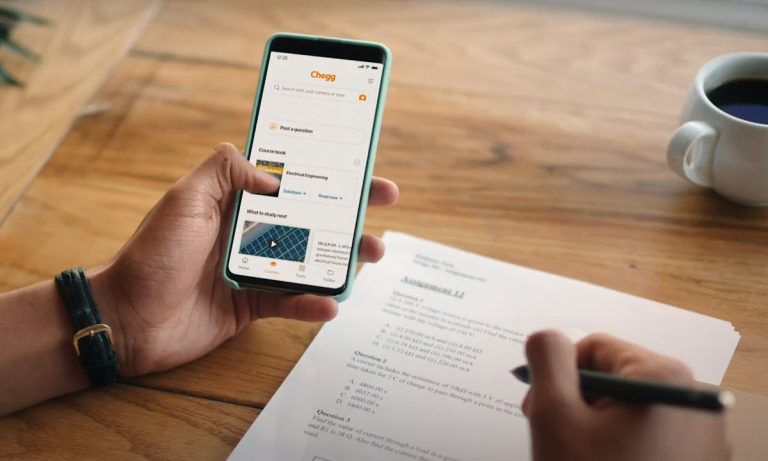 Homework is a great way to reinforce the ideas and concepts you've learned in class, but it's certainly not fun. And to make matters worse, if you're struggling with your homework, it can be very hard to get the help you need. At least, from your teachers, tutors, and professors. Even during office hours, their availability is limited, and after hours… forget it!
Fortunately, there's a better way. In this, the information age, you can get awesome homework help online! One of the best-known homework help websites is Chegg. But how good is it? Read on to find out…
SPOILER ALERT: It's very good! We're big fans, and we think you will be too.
What is Chegg?
Chegg is both a textbook marketplace and a place you can go to get help with your homework…
Chegg started as a book buying and rental books service, back in 2005, and now it's one of the biggest textbook marketplaces in the world, offering a great range of academic titles at competitive prices. But that's just the start of its value proposition.
Since inception, Chegg has gradually evolved to become one of the most complete homework answer sites in the world. It offers services including video walkthroughs, Math Solver, Expert Q&A, a citation generator and more.
How does Chegg work?
The simplest way to use Chegg is to search for a question or a problem on the Chegg home page: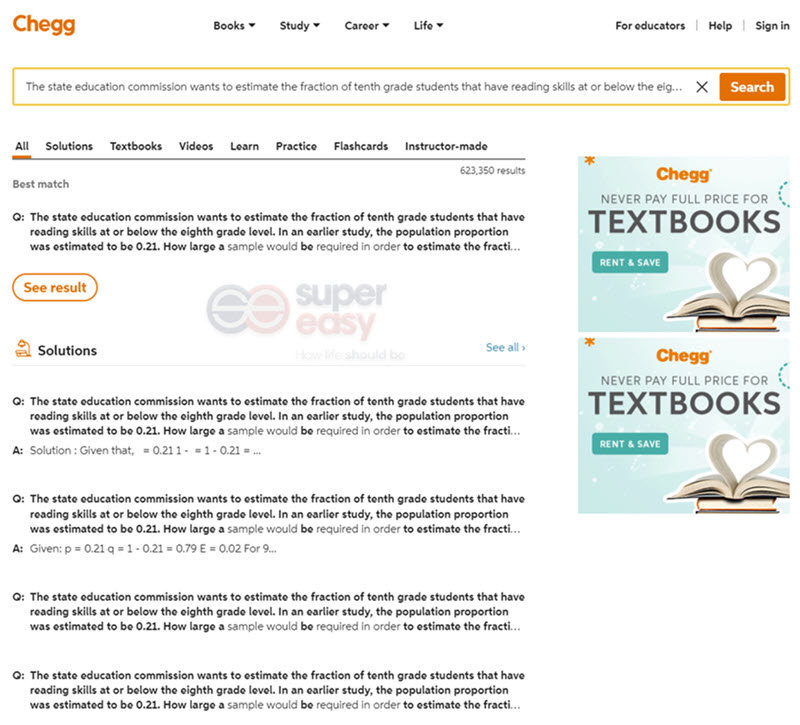 Chegg immediately displays a bunch of answers to the question you type, with the best one at the top. These answers are provided by subject experts. Of course, it doesn't display the whole answer, just a snippet. If you want to see any of these answers in their entirety, you need to buy a Chegg subscription.
The best subscription is the Chegg Study Pack subscription. For a very reasonable monthly fee, you get:
Read on to learn more about each of these features.
Homework help
With Homework help, you get access to more than 32 million existing answers on the Chegg website, all written by academic experts.
Homework help is probably the most attractive feature for students. You can find textbook solutions for tough assignments in Chegg's extensive database. It also provides detailed breakdowns of complicated textbook problems giving you a better understanding of the problem. With Homework Help, you can access unlimited archived questions from Expert Q&A and also submit new questions to experts, who are online 24/7 and will answer them within 2 hours.

To provide verified answers, Chegg hires online experts based on their subject expertise. The Chegg team verifies their credentials, including docs, to ensure they are qualified experts.
Chegg has more than 70,000 experts in advanced math, science, technology, and engineering disciplines available to answer questions 24/7 online. You'll typically get an answer within a day, but usually it's a lot faster than that. Sometimes you'll have an answer in less than 15 minutes!
You can also watch guided video explanations and test your knowledge with practice problems.
TIP: If this is the only feature you want (i.e. you don't want math help or writing help), then all you need is a Chegg Study subscription, not a full Chegg Study Pack subscription.
Math help
Chegg Math Solver is a super advanced and user-friendly calculator, also known as the "instant equation solver". It not only works out the answer for you, but also details the steps required to get to the answer. It even provides an explanation for each step.
First, you type the problem or equation you're struggling with: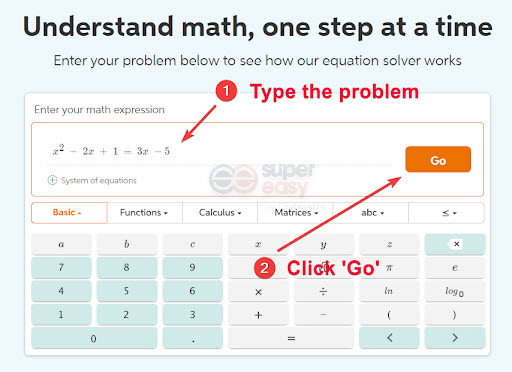 The Math Solver will then display the solution in a step-by-step format: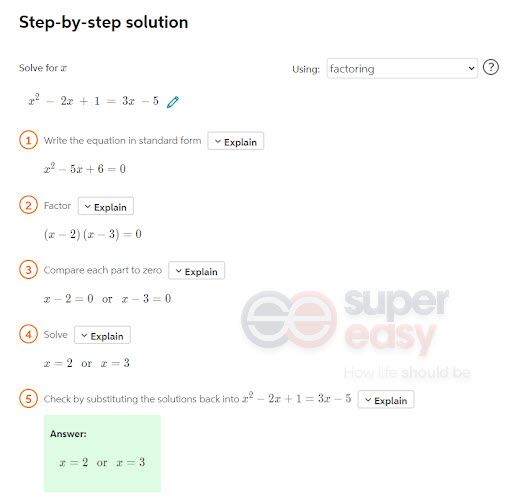 Writing help
Chegg Writing is a great tool for written work. It offers instant grammar fixes, helps avoid plagiarism, makes citations in the correct style and gives expert feedback on your essay if needed.
It's super easy to use. Take the plagiarism checker as an example:
1. Navigate to the Plagiarism Checker.
2. Paste your essay or import your paper and click Check My Paper.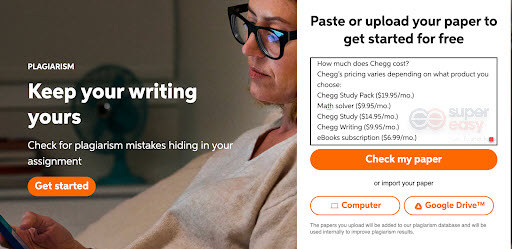 3. Wait for a few minutes to get the result.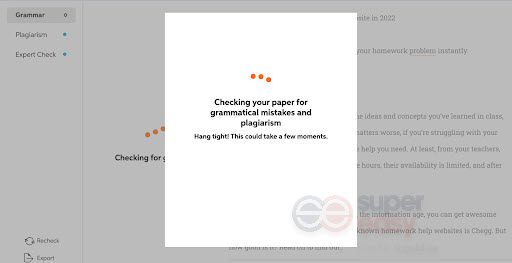 Chegg Writing will help you correct grammar errors and check for plagiarism issues, and both are accurate and fast. In case you need some specific guidance or feedback, Chegg's Expert Proofreading service will give you a more detailed explanation and complete feedback within 48 hours.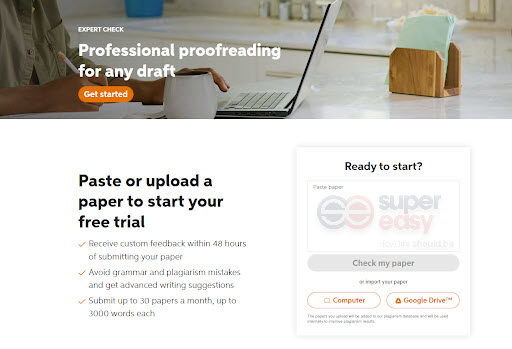 Ask an expert
If you're still stuck on a homework problem, you can ask an expert, and they'll answer you directly. Just type your question, or upload a photo or screenshot of it, and wait for a Chegg Expert to answer it. You will get a detailed explanation in as little as 30 minutes. (Chegg says this is true even if it's 2am!)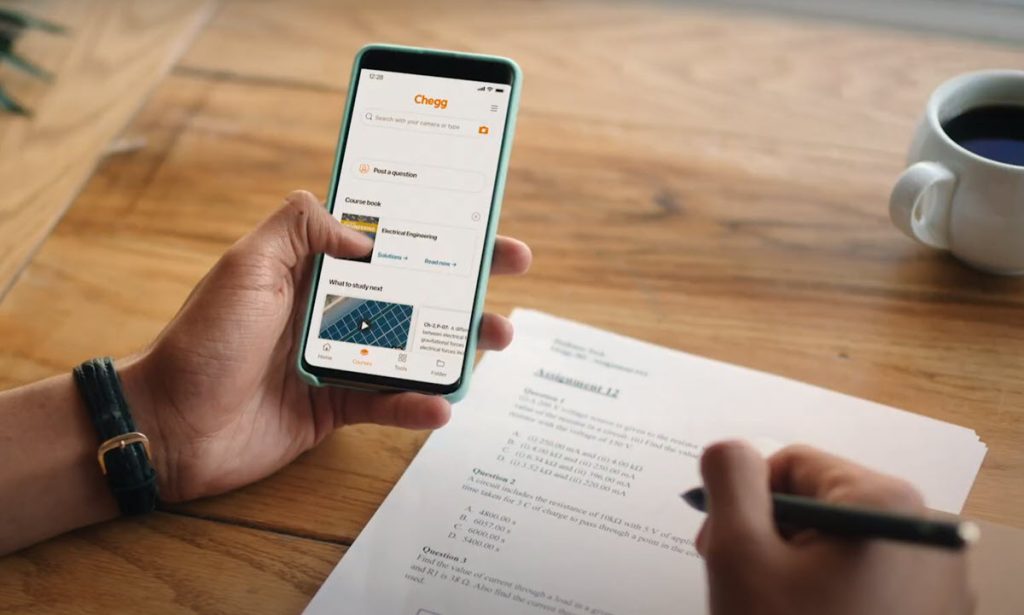 Try Chegg for free
Chegg Study Pack offers a free trial, give it try and explore all the features for free.
Who is Chegg for?
Chegg is for students who need help with their homework. It's particularly well suited to students who are studying analytical subjects with lengthy, tricky problems…
For example, if you're studying one of the below subjects, you should definitely give Chegg a try.
| | |
| --- | --- |
| Biology | Biochemistry | Evolutionary Biology | Immunology | Cell Biology | Nutrition | General Biology | Zoology |
| Business | Finance | Economics | Accounting | Operations Management |
| Engineering | Computer Science | Electrical Engineering | Mechanical Engineering | Civil Engineering |
| Math | Algebra | Calculus | Statistics and Probability | Advanced Math | Other Math | Geometry | Trigonometry | Prealgebra | Precalculus |
| Science | Physics | Chemistry |
Naturally, Chegg can help all sorts of other students too. In fact, the Chegg website says they support life-long learners to start with their academic journey and extend into their careers. So no matter where you are in your academic career, it's worth a try. For example:
If you're a high school student, it can help you apply to college.
If you've just graduated high school, you can use it to rent and buy low-cost textbooks to prepare for college.
If you're a college student, you can buy a Chegg Study Pack or get a subscription to Chegg Math Solver or Chegg Writing to help you with tricky homework or just to master your coursework.
If you're a college graduate, Chegg's career courses can help ensure you're at the top of the talent pool so you can fast-track the launch of your dream career.
Long story short, no matter what sort of student you are, Chegg is for you!
How much does Chegg cost?
Chegg's pricing varies depending on what product you choose:
| | | | | |
| --- | --- | --- | --- | --- |
| Chegg Study Pack ($19.95/mo.) | Chegg Study ($15.95/mo.) | Math solver ($9.95/mo.) | Chegg Writing ($9.95/mo.) | eBooks subscription ($6.99/mo.) |
| Expert Q&A; Ask up to 20 questions a month; Textbook solutions; Math Solver; Chegg Writing. | Expert Q&A; Textbook solutions; Practice problems; Instructor-made study materials. | Unlimited solutions to math problems; Detailed explanation of math problems; Graphing calculator. | Plagiarism; Grammar check; Citations; Expert proofreading. | Instant access to over 400,000 titles; 14-day refund guarantee. |
Most Chegg products and services offer free trials that let you try out some features before making a decision. Examples include Chegg Math Solver (3 solutions) and Chegg Writing (3-day free trial).
Is using Chegg cheating?
So long as you're not using Chegg to get answers to your exams or to plagiarize answers, Chegg is definitely not cheating. If you use Chegg for its intended purpose — which is to help you understand and solve homework problems — it's a perfect legal and ethical educational aid. Indeed, it's no different from paying a tutor to help improve your understanding.
Schools around the world are collaborating with Chegg to crack down on exam cheating. Chegg's Honer Code Policy aims to uphold academic integrity which means working hard with the academic community to identify, deter and punish cheating. For example, teachers, tutors and professors are encouraged to contact Chegg if they see any unauthorized content online. Chegg will then provide those teachers with a report that details which students uploaded the questions and which students viewed the answers¹. They'll also remove the offending materials and permanently ban the users involved.
Final words
Chegg homework helper is an extremely useful study tool to improve your understanding and study performance. It's basically like having your own tutor, 24×7. You can use its free sources to understand subject concepts, topics, and core competencies or you can buy a Study Pack to ask an expert directly.
References:
¹ "Faculty Resources: Office of Academic and Community Conduct: Michigan Tech." Michigan Technological University, https://www.mtu.edu/conduct/integrity-center/faculty/.