5 Best Identity Theft Protection Services Free Trials | Sep 2023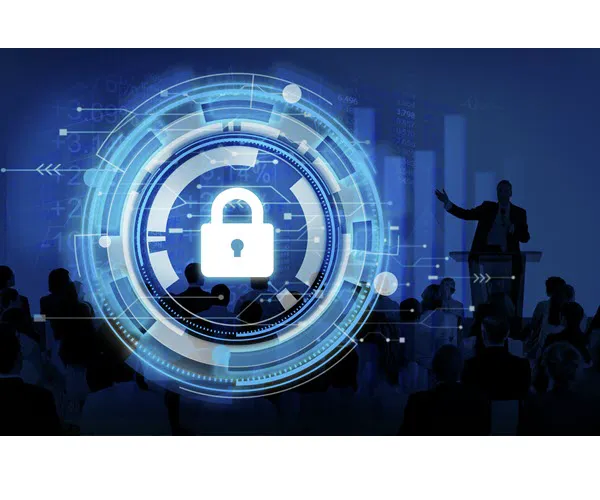 #1 Rated Identity Theft Protection
✔ 24/7 Monitoring
✔ 3-Bureau credit reports, scores, simulators, and trackers
✔ Safeguard your online & device security
✔ Nationwide $1 million identity theft insurance policy
Identity theft is a real threat. According to the latest Javelin research, there is a new victim every 2 seconds*. While there is no fail-safe solution, using an identity protection service can go a long way in protecting yourself against identity theft and fraud.
The best identity theft protection not only monitors your personal data but also gives you real-time online protection so that you can rest easy without worrying about someone stealing your identity and exploiting it at their free will.
In this article, we've rounded up the 5 best identity theft protection services that offer lengthy free trials. Read on…
Despite our extensive research, there are no completely free identity theft protection services. Instead, they offer free or low-cost trials of varying lengths for you to try before you buy. You can subscribe to these trials, test the features as you want and feel free to back out if it doesn't live up to your expectations.
Quick access:
1. IdentityForce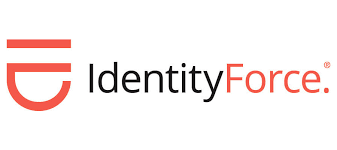 Pros:
3-Bureau credit monitoring, scoring, reporting, and simulating
Smart SSN Tracker
Children's SSN monitoring
Lost wallet assistance
Medical ID fraud protection
Nationwide $1 million identity theft insurance policy
Cons:
Family plan only covers 2 adults
Lacks credit protection in its cheaper plans
IdentityForce is the #1 rated provider known for delivering robust ID theft protection. It boasts an impressive list of services, which can be broken down into four categories: monitor, alert, control, and recover.
Features
Monitoring: IdentityForce engages in non-stop searching in social media, court records, criminal records, sex offender registries as well as the dark web to detect if there is any exposure, trading, or other illegal use of your data by unauthorized individuals.
Alerting: Monitoring and alerting go hand in hand. If any oddities occur, say a lender trying to request a copy of your credit report, a transaction exceeding your predetermined amount, your name ending up in court records without your knowledge, your mail being rediverted into a new address, or someone using your SSN to apply for a payday loan, you will be instantly alerted.
Control: For more cybersecurity, IdentityForce provides a number of security tools such as Medical ID Fraud Protection to help you stay on top of your medical benefits and two-factor authentication for added layered protection to your online accounts.
Recover: Last but not least, you will be backed by IdentityForce's nationwide $1 million identity theft insurance policy and a fully-managed restoration team to make up for eligible losses from identity theft and navigate through the waters of identity recovery.
Pricing
| | | |
| --- | --- | --- |
| Plan | Monthly | Yearly |
| UltraSecure | $14.99 | $149.90 |
| UltraSecure+Credit | $19.99 | $199.90 |
IdentityForce offers two levels of protection packages: UltraSecure and UltraSecure+Credit. As you could probably guess from the names of the packages, UltraSecure gives you the solid identity protection you'd expect minus credit-related features while UltraSecure+Credit makes that up by providing daily credit monitoring, 3-bureau reports, VantageScore® 3.0-based credit scores, credit tracking, as well as credit simulating.
Notably, with child identity theft being a growing concern, IdentityForce introduces ChildWatch to provide real-time protection for children's SSNs. ChildWatch is available as part of the Family plan and can be added to the Individual plan if you're looking for single-adult protection with little ones.
How to get a 30-dayIdentityForce free trial
Go to the IdentityForce Free Trial page.
To get yourself the free trial, you can sign up for the UltraSecure package. Or if you're looking for all-rounded protection, start straight with UltraSecure+Credit.

Choose the plan you need and click START PROTECTION.

On the Your Information page, provide your details. Then optionally, you can add family members, including adults and children.

Follow the steps and get enrollment with IdentityForce.
2. IdentityIQ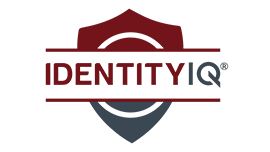 Pros:
More affordable
Various plan options
Family protection included for free
Cons:
Only 1-bureau credit monitoring in its lower plans
No social media account monitoring
IdentityIQ is a smart ID protection solution. One of the biggest strengths of IdentityIQ lies in its flexibility. Based on the varying degrees of coverage, there are four plan options to choose from: Secure, Secure Plus, Secure Pro, or Secure Max. Additionally, you can bundle VPN and Antivirus to tailor to your specific needs. And unlike its competitors, protection for the household is no longer a standalone plan but is included in its higher-end packages at no additional costs.
| | | |
| --- | --- | --- |
| Plan | Monthly | Yearly |
| Secure | $6.99 | / |
| Secure Plus | $9.99 | $8.50/mo |
| Secure Pro | $19.99 | $16.99/mo |
| Secure Max | $29.99 | $25.50/mo |
Secure and Secure Plus are IdentityIQ's bottom tiers. Although they offer some of the essentials, such as dark web & internet monitoring, SSN tracing, Synthetic ID Theft, and $1 million theft insurance, they are considered by many to be insufficient protection because it provides only 1-bureau credit monitoring. That said, if you already have that base covered, they're both nice options to consider. Given that the average loss from ID theft is $500, it's money well spent for peace of mind.
The next tier is SecurePro. With this tier, you'll receive credit reports and scores bi-annually. Also, you'll get more ID theft monitoring alerts such as crimes committed in your name, and enhanced credit monitoring – including credit report monitoring and score change alerts.
SecureMax has more to offer. On top of the $1 million insurance you're already covered by with the cheaper plans, you will get free $25, 000 family insurance, which protects children and young adults (under the age of 24) living under the same roof. Other premium services of this plan are credit score simulator & tracker, which help you understand your current credit status and estimate your future credit score.
How to get a 7-day IdentityIQ trial for $1:
Go to the IdentityIQ $1 trial page.
Click the big Start $1 Trial button.

Fill in your info, and click NEXT to claim the trial.

3. Aura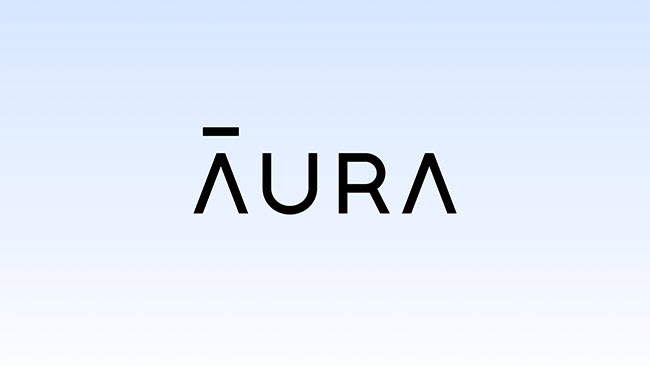 Pros:
Full-featured protection across all plans
Credit reports, monitoring, scores & alerts
Free dark web scan
Good value for money for the broad coverage
Very straightforward pricing
White Glove Fraud Resolution
Launched in 2019, Aura is a relatively new player in the genre but also one of the best. The company builds its reputation for providing a one-stop digital security solution. There are three plans: Individual, Couple, and Family (of up to 5 adults and unlimited children), all offering maximum levels of protection – the only difference being additional parental controls for the Family plan. So really, all you need to do is choose a plan based on the number of persons you want to protect and leave the rest to Aura.
| | | |
| --- | --- | --- |
| Plan | Monthly | Annually |
| Individual | $19 | $12 |
| Couple | $25 | $22 |
| Family | $50 | $37 |
Financial & credit monitoring
Aura offers 24/7 monitoring for your personal data such as your PII, financial accounts, SSN, social media accounts, home title, and other types of information related to your identity. It looks at nearly every corner of the web – including the dark web, data brokers, and public resources and alerts you when any suspicious activity is detected. Another aspect of Aura's identity theft protection package is credit monitoring. It provides you with annual credit reports from the big three credit-reporting bureaus, offers near real-time alerts for any unusual changes made to your credit file, and allows you to instantly lock your Experian file to prevent new accounts from being fraudulently opened.
Online & device security
Aura isn't just about standard identity monitoring. It also arms you with a wide array of security features to proactively safeguard your online accounts and devices. Specifically, a military-grade VPN helps keep your browsing activity hidden from hackers, a password manager for generating hacker-proof passwords and securing them, an antivirus program to keep online threats at bay, as well as a safe browsing feature to help you live your best life online.
Restoration
No identity theft protection package is complete without resolution. With this in mind, Aura comes with $1 million (per adult) identity theft insurance. If unfortunately, you're a victim of ID theft, you'll get up to $1 million as reimbursement for losses incurred from the theft. In addition, Aura's "white glove" fraud resolution team will create a remediation plan and accompany you in every step in restoring your identity.
How to get a 14-day Aura free trial
Go to the Aura Free Trial page.
Select your plan and click Start Free Trial.

Enter your email, name, address, and other personal information as instructed. Once done, click Finish.

Now congrats – you can enjoy 14 days of identity protection from Aura. During this period, you're free to explore its functions and benefits.
4. IdentityGuard

Pros:
Up to 4x faster risk alerts
State-of-the-art ID theft protection
Multiple plan options available, from basic to premium
US-Based Customer Care Team
Cons:
Credit protection only available with its upper-tiered plans
With identity theft, early detection can make all the difference. IdentityGuard stands out for being first-of-its-kind to partner with IBM Watson(a world-class AI robot) to provide up-to-the-minute monitoring and near real-time fraud alerts. According to research, IdentityGuard is capable of alerting its users within three seconds at detecting a potentially compromised identity – giving them time and power to react before any further damage is done, and it is about 4X faster than its competition.
Based on the types and levels of coverage, IdentityGuard offers three tiers of plans: Value, Total, and Ultra. Each of them comes with an individual or family option and allows you to choose your billing cycle (monthly or annually).
Plan
Value
Total
Ultra
Individual
$4.49/mo billed annually,
or
$8.99 billed monthly
$9.99/mo billed annually,
or
$19.99 billed monthly
$14.99/mo billed annually,
or
$29.99 billed monthly
Family
$7.49/mo billed annually,
or
$14.99 billed monthly
$14.99/mo billed annually,
or
$29.99 billed monthly
$19.99/mo billed annually,
or
$39.99 billed monthly
The entry-level plan is known as Value, which covers the basics such as dark web monitoring, high-risk transaction monitoring, data breach notifications, a $1 million identity theft insurance, and a few online security features. The Total plan packs in a couple of more benefits such as bank account monitoring, tri-bureau credit monitoring as well as monthly credit score tracking. If budget isn't an issue or you have plenty of assets to take care of, then you should upgrade to Ultra for comprehensive data monitoring (including 401K & investment account monitoring, home title monitoring, criminal & sex offense monitoring) and tightened-up credit protection.
How to get a 7-day IdentityGuard free trial:
Go to the IdentityGuard Free Trial page.
Enter your email address to create your account.

Follow the on-screen prompts to enroll in IdentityGuard and claim your 7-day free trial.
5. LifeLock

Pros:
Provide a wide range of plans
Top-notched security protection
Option to bundle VPN and antivirus
Stolen wallet protection
401(k) investment account alerts
Generous ID theft insurance
Cons:
Limited offerings in its cheaper plans
LifeLock originated as a standalone identity theft protection provider. Over the years, it has done an excellent job with its credit and identity monitoring services. LifeLock offers great flexibility to cater to your needs for ID theft protection. There are three levels of coverage in total: Standard, Advantage, and Ultimate Plus. They all come with options for individuals, couples, and families (of up to 2 adults and 5 kids). And you can choose to pay monthly or be billed annually.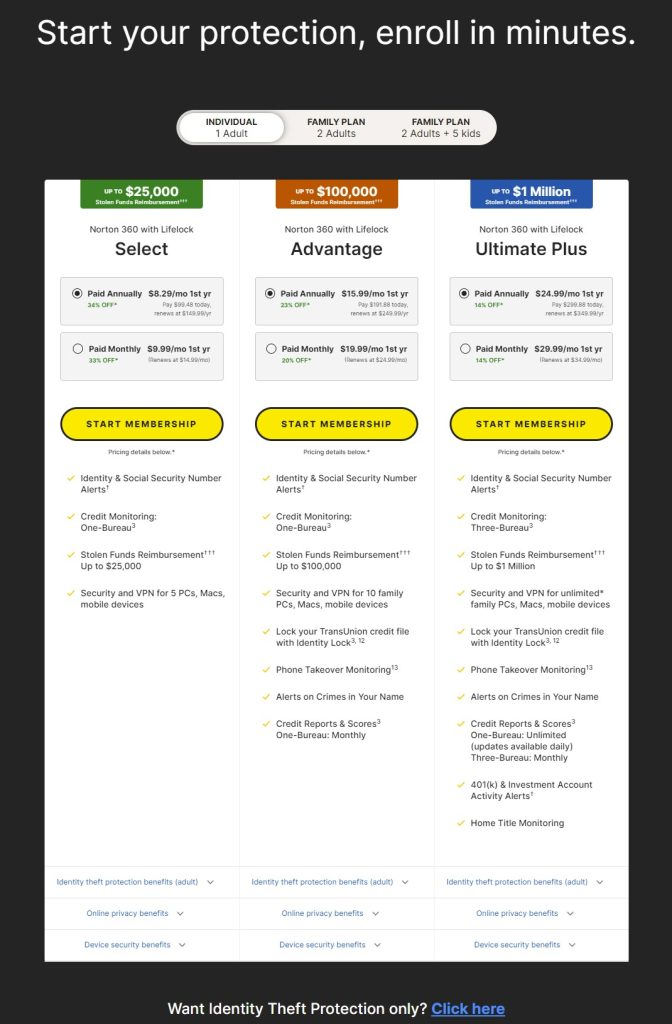 Among all the plans, Ultimate Plus offers a solution comparable to the top providers in the industry. There is a wide range of identity monitoring and protection options, including ongoing patrolling on the dark web, home title monitoring, social media monitoring, phone hijacking monitoring, 401(k) & investment account alerts, $1 million coverage for lawyers and experts, stolen wallet protection, as well as credit monitoring from Three-Bureau. The lower packages, on the other hand, lack several of the key features.
Another thing worth noting is that, since 2019, LifeLock has officially been part of Norton, a global leader in cybersecurity. The combination has allowed LifeLock to provide an all-in-one, comprehensive protection suite for your identity, online privacy, and devices. Antivirus and VPN are available as add-ons – you can tack them onto your plan to guard against ever-evolving online threats. With LifeLock, you can live more and worry less.
How to get a 30-day LifeLock free trial:
Go to the LifeLock Free Trial page.
Click START 30-DAY TRIAL.

Compare the features side by side and choose a plan that suits you best.

Enter your email, name, and other information as required. Then optionally, customize your plan.

Complete the signup to start your 30-day free trial at LifeLock.
---