2023 Best Doorbell Camera – Real Customer Opinions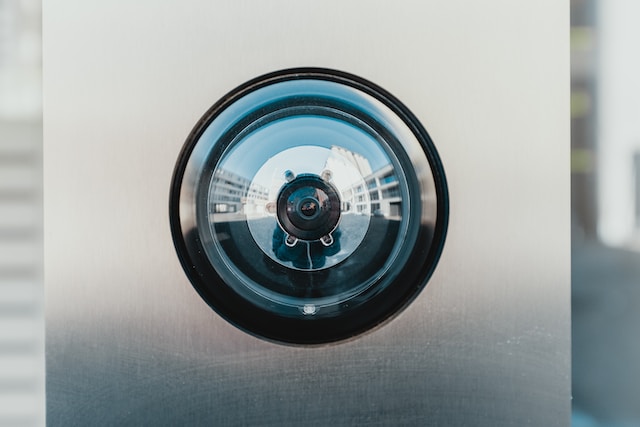 There are so many different kinds of doorbell cameras (also known as video doorbells) with various specs and reviews, that it can be difficult to pick one that suits you amidst a sea of information. Don't worry, I've read over six pages of search results, more than 20 posts on Reddit, and gathered all the valuable information from real customers to write this comprehensive guide to help you find the best choice with reasoning.
Every brand or product generally has good and bad reviews. We only mention the most frequently mentioned ones.
Reolink doorbell – Most recommended
The Ring doorbell is the most well-known video doorbell camera, but Reolink is the most recommended one on Reddit because "It is pretty good for its cost."
You can find both wired and wireless doorbell cameras from Reolink, and people like it for below reasons:
Plays very nice with third-party NVRs
Best video quality
It is pretty good for its cost.
Good motion detection
Plays well without internet access.
Good app
Local storage
RTSP for storage and streaming wherever you want
Works well with Homekit
The Reolink ranks very well among the bunch. The bonus point is that most of the features do not break when you run it locally only. When operating it as local only, Home Assistant can still recognize button presses as triggers and motion detection still works.
Well, we won't ignore its disadvantages:
Some users complain about its app. "All you get is a lacklustre system notification that you then have to then drag down to click to load the app." – by Cryptonnaire17.
But according to other users, you can solve this problem by connecting the Reolink doorbell to your home assistant. Set up a doorbell chime announcement to play in the room and it's very handy.
For Reolink I recommend the REOLINK Video Doorbell PoE Camera for anyone seeking a reliable and robust doorbell camera solution. This innovative device combines the convenience of a video doorbell with the reliability of Power over Ethernet (PoE) technology. With crystal-clear video quality and a wide field of view, you'll capture every detail of your visitors and surroundings. The PoE connectivity ensures a stable and uninterrupted power supply, eliminating concerns about battery life or Wi-Fi signal strength. Additionally, the camera boasts advanced motion detection and customizable alerts, keeping you informed about any activity at your doorstep. REOLINK's commitment to user privacy and data security adds an extra layer of confidence. Elevate your home security with the REOLINK Video Doorbell PoE Camera – a smart choice for those who prioritize both performance and peace of mind.
Ring doorbell
When someone asks for a recommendation for a reliable smart doorbell camera, Ring Doorbell is always the one that first comes to people's mind. Ring offers clear video, motion detection, and integration with other smart devices.
The Ring Battery Doorbell Plus (2023 release) is a top-tier doorbell camera. With its Head-to-Toe HD+ Video, this device delivers stunningly clear and comprehensive footage, ensuring you capture every detail. The advanced motion detection and alerts feature provides peace of mind by notifying you of any activity near your front door. Moreover, the Two-Way Talk functionality allows you to communicate with visitors or delivery personnel, enhancing your home's security and convenience. Ring has consistently impressed with its innovative doorbell cameras, and the Battery Doorbell Plus continues that tradition by offering cutting-edge technology and features to safeguard your home.
However, the biggest flaw of Ring Doorbell Plus is it has a subscription cost. Think about it and make the final decision.
Arlo video doorbell – the best value for money
If Reolink and Ring doesn't meet your needs, then maybe Arlo. It's also not perfect but if you want a "smart" system with nice apps and all that, it's probably one of the decent ones.
The Arlo Video Doorbell is for those seeking a premium doorbell camera with exceptional features. Arlo is known for its high-quality smart home products, and their Video Doorbell lives up to that reputation. With crisp HD video quality, a wide viewing angle, and HDR, you'll get a clear and detailed view of your front porch.
The camera's advanced motion detection and alerts are highly customizable, allowing you to receive notifications for specific zones and activities. Two-way audio communication lets you interact with visitors or delivery personnel from anywhere using the Arlo app. What sets the Arlo Video Doorbell apart is its integration with the Arlo Smart subscription, which offers advanced features like package detection and cloud storage. If you value reliability, exceptional video quality, and a seamless smart home experience, the Arlo Video Doorbell is an excellent choice to enhance your home security and convenience.
Wyze wireless video doorbell pro – Affordable wireless doorbell
Wyze is super cheap and not terrible, and it supports an SD card for offline storage with full HD video. It's cheap and easy to set up. There are some that don't have a subscription and are SD card compatible like the Aqara Doorbell but they cost double the Wyze ones.
Compared to Ring Doorbell cameras, Wyze has a much cheaper subscription fee. The Wyze doorbell is probably only about $15 a year, and it works okay with its price.
I recommend Wyze Wireless Video Doorbell Pro for anyone seeking an affordable yet feature-packed doorbell camera solution.
Wyze has a strong reputation for delivering high-quality smart home products at budget-friendly prices, and its Video Doorbell Pro is no exception. With crisp video quality and a wide field of view, you'll get a clear view of your doorstep and visitors. The wireless design makes installation a breeze, and you can enjoy the convenience of remote access and two-way communication through the Wyze app. The device also offers customizable motion detection and alerts, ensuring you're always in the know about activity around your front door. If you're looking for an excellent balance between performance and affordability in a video doorbell, the Wyze Wireless Video Doorbell Pro is a fantastic choice that won't break the bank.
Eufy doorbell camera – Best for wired doorbell
Eufy is an affordable doorbell camera with a super easy setup process and no monthly fees. You can use a micro SD card for local storage and don't have to pay for a subscription. Also, they have a wide range of devices lights doorbells, package drop, and smart locks.
| | |
| --- | --- |
| High-quality video. | No subscription fee. |
| Support local storage. | Motion detection. |
However, Eufy's has significant flaws that can't be ignored. Eufy did say there was an issue with the data in the past, so if you have privacy concerns, don't consider Eufy. Also, some customers reported that Eufy does not play nice with NVR if you want reliability.
For people who don't mind the data breach, and if you value resolution, motion detection, and virtual assistant integration, then Eufy S330 may be a good option.
It's a wired security video doorbell that is without monthly fees. You can store footage locally so it has less chance of being leaked.
Consider what feature you want
It's the first and most essential step before choosing a doorbell camera. You need to consider various factors to ensure it meets your specific needs and preferences. Consider what you want from your doorbell camera. Here are some factors to think about:
Determine your budget
Wireless or hardwired
Video quality
Night vision
Motion detection
Two-way audio
Local storage, cloud storage, or both
Smart home support
For safety reasons, I recommend considering doorbell cameras that have the ability to run locally. This reduces the risk of unauthorized access or data breaches. Also, local storage won't require monthly or annual subscription fees. What's more, with a locally run system, you're less vulnerable to EOL (End Of Life) issues.
Final words
In conclusion, there's no one-size-fits-all answer to the "best" doorbell camera, it's essential to consider your unique needs and priorities when making your choice. So, take your time to research, read reviews, and explore the options available to you. No matter which doorbell camera you choose, it will undoubtedly play a crucial role in enhancing the security, convenience, and peace of mind in your home.