6 Best All-Season Tires for Snow – 2023 Updated
Getting yourself a new set of tires for the coming winter? You've landed on the right spot. In this post, we've put together a full list of the best all-season tires for snow with 3 PMSF ratings. These tires deliver smooth and safe rides all year round and also tackle wintry or snowy conditions perfectly. Scroll down to pick the right tire that suits your commuting habits the most.
V-shaped tread design for maximum grip

3D SipeLock technology for improved resistance

Piano Acoustic Tuning for noise reduction

Excellent handling and braking in dry and wet conditions

Long-lasting treadlife
The 3 PMSF rating (three-peak mountain snowflake) indicates the tire has passed specific traction performance tests under severe wintry conditions. But if you're in places with long & extreme cold weather, it's better to choose professional winter tires.
Best all-season tires for snow (2023)
Here are 6 all-reason tires best for snow driving of our choice.
1. Michelin CrossClimate2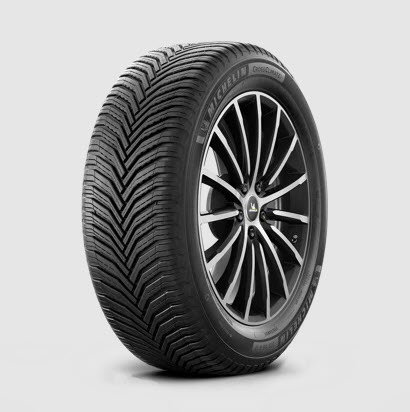 Michelin is the best-known tire brand for automobiles, and CrossClimate 2 is one of its exceptional tires suitable for all kinds of weather. It handles light snow amazingly well with better traction and grip than average all-season tires. And it doesn't sacrifice the performance in hot conditions as well.
With the thermal-adaptive compound, CrossClimiate 2 is flexible on both try and warm roads and provides a firm grip. Besides, its unique directional V-shaped tread pattern and sophisticated 3D SipeLock Technology will not only provide massive hydroplaning resistance but also improve traction on different surfaces.
Price: $148.00 – $424.00
Tread Life Warranty: 60,000
Available at:
---
2. Goodyear Assurance WeatherReady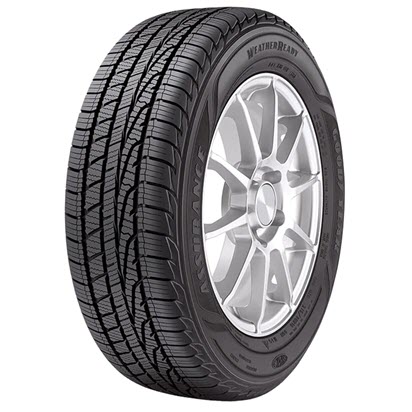 Goodyear Assurance WeatherReady is one of the best-selling all-season tires that deliver outstanding performance for all driving purposes. It works more than expected even in severe climates like deep snow.
Its compound made from soybean ensures the best flexibility and impressive traction on snowy roads. Meanwhile it utilizes advanced technology such as Evolving Traction Grooves that will help displace water on the road and 3D TredLock Technology Blades to boost the cornering gripping ability. Overall, you could expect an enhanced tire performance whether on wet, slushy roads or in snowy conditions.
Price: $139.00 – $272.00
Tread Life Warranty: 60,000
Available at:
---
3. General Altimax RT43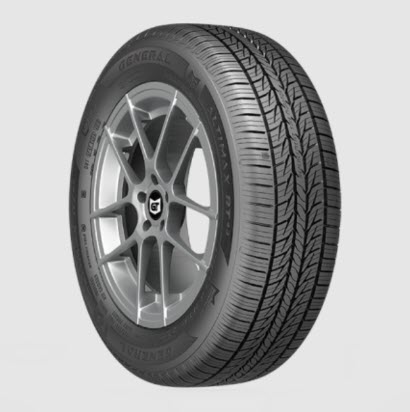 General Altimax RT43 is a budget-friendly tire that works well in light snow with responsive handling and commendable durability. The high-tech twin cushion silica tread compound, symmetric tread design along with 4 circumferential grooves contribute to its superior wet performance. The sipes further increase the level of grip. This tire is also a good performer on light snow, but it may not behave well on icy roads.
It excels in treadwear compared to other tires in the same class with a 75,000-mile warranty, thus offering great value for this price. Moreover, the tire is equipped with a Replacement Tire Monitor, which will visually alert you to replace the tire when the tread has worn.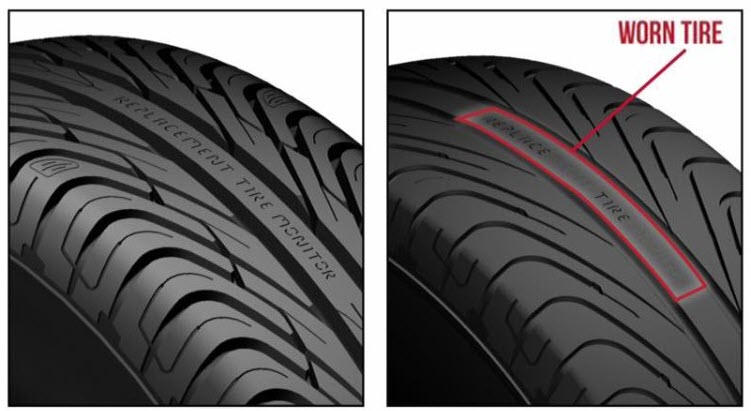 Price: $83.00 – $228.00
Tread Life Warranty: 75,000
Available at:
---
4. Continental TrueContact Tour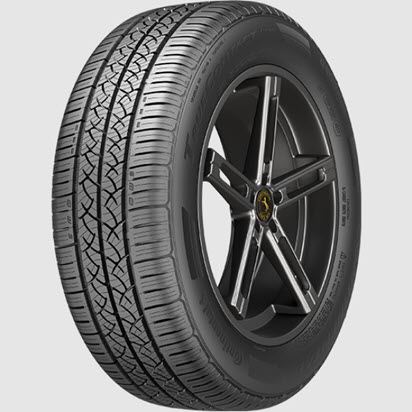 Launched in June 2022, Continental TrueContact Tour is the latest premium touring all-season tire for passenger cars and crossovers. With the proprietary all-season compound, this tire performs amazingly in all-season driving including light snow while offering a comfortable and quiet ride. For the tread design, it comes with wide, circumferential grooves for effective hydroplaning resistance, and the sipes and notches could deliver better traction on snowy surfaces and ice.
To prolong the tread wear, the Continental compound combines functional polymers and +saline additives. It also utilizes the EcoPlus Technology for fuel savings.
Price: $125.00 to $235.00
Tread Life Warranty: 80,000
Available at:
---
5. Firestone WeatherGrip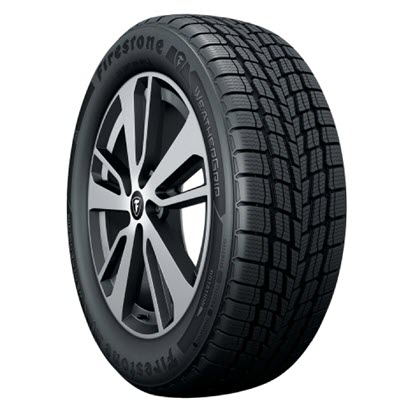 Firestone is one of the most-recommended mid-range tire brands on the market, which offers premium-line tires at budget-friendly prices. And Firestone WeatherGrip, a 3-PMSF branded tire, delivers maximum winter performance with higher-than-regular longitudinal traction on snow and ice.
Its ability to handle snowy and icy roads relies on the Snow Traction Claw Technology and traction-focused directional tread design with zigzag sipes. While on wet surfaces, its Hydro-Grip Technology uses a rounded footprint to cut through the water, along with full-depth grooves and open shoulder slots for better evacuation. This greatly reduces the risk of hydroplaning.
Price: $110.00 to $236.00
Tread Life Warranty: 65,000
Available at:
---
6. Bridgestone Turanza Quiettrack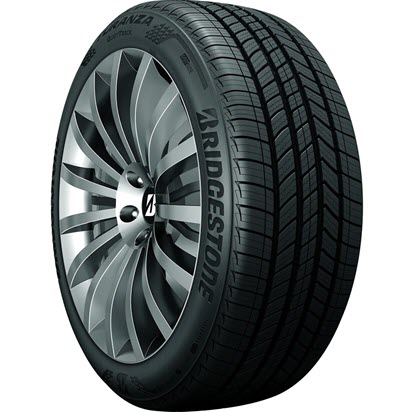 Bridgestone Turanza Quiettrack is specially designed for sedans, minivans, crossovers, and coupes with a focus on luxurious driving experience.
Its unique asymmetric tread design with four parallel grooves is able to provide adequate traction in both wet and dry conditions. It works equally well even on dense snow roads. Apart from that, a significant catch of Bridgestone Turanza Quiettrack is the noise reduction capability thanks to the QuietTrack Technology. And the ComfortCruise Technology will make sure you drive comfortably with less vibration.
Price: $166.00 to $310.00
Tread Life Warranty: 80,000
Available at:
---
Want to recommend another great all-season tire for snow? Feel free to leave a comment below.