Best 3 Image Resizers in 2020
This post shows you the best 3 image resizers.
Don't worry if you don't know much about photo editing when you want to resize your images, because there are image resizing programs to help you with the image resizing. Check it out!
Best 3 image resizer in 2020
Almost all the photo editor supports resizing images, and usually they have large number of features, which is difficult to learn. So you can choose the software specializing in resizing images.
Image Resizer
Image Resizer is a powerful tool to resize, rotate, and change format for images.
Pros:
It's free to download and use the basic features.
It's available on Windows and Mac.
It supports editing multiple images at once.
Cons:
No free trial to try the full version.
You can resize up to 15 photos for free.
How to resize images using Image Resizer:
1) Download and install Image Resizer in your computer.
2) If you want bulk resizing, click Add Folder. If you want to resize one or more images, click Add Photos. Then click Next.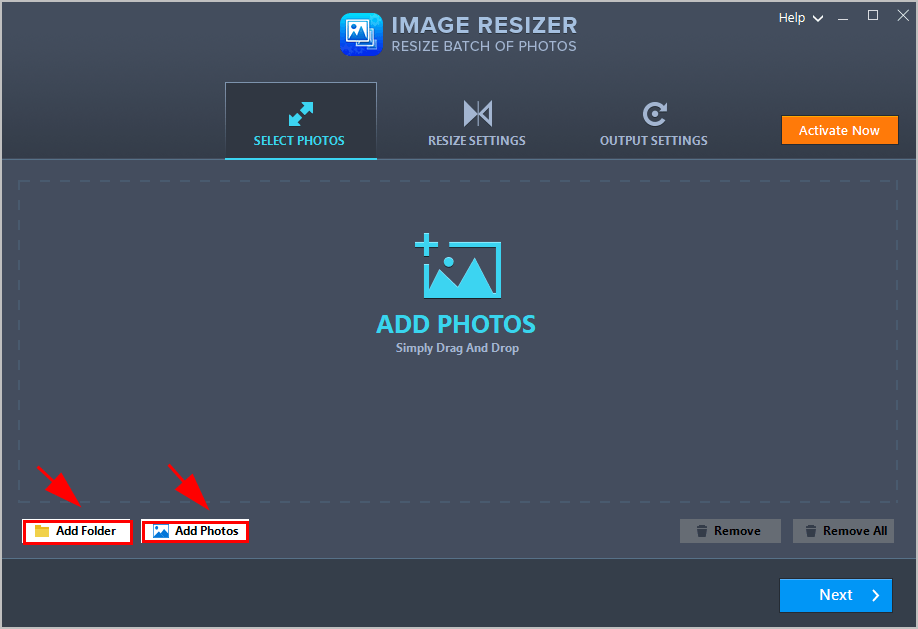 3) In the Resize Option tab, select Predefined Size, and choose the pixels you want. Or select Custom Width X Height, then choose the Width X Height you want.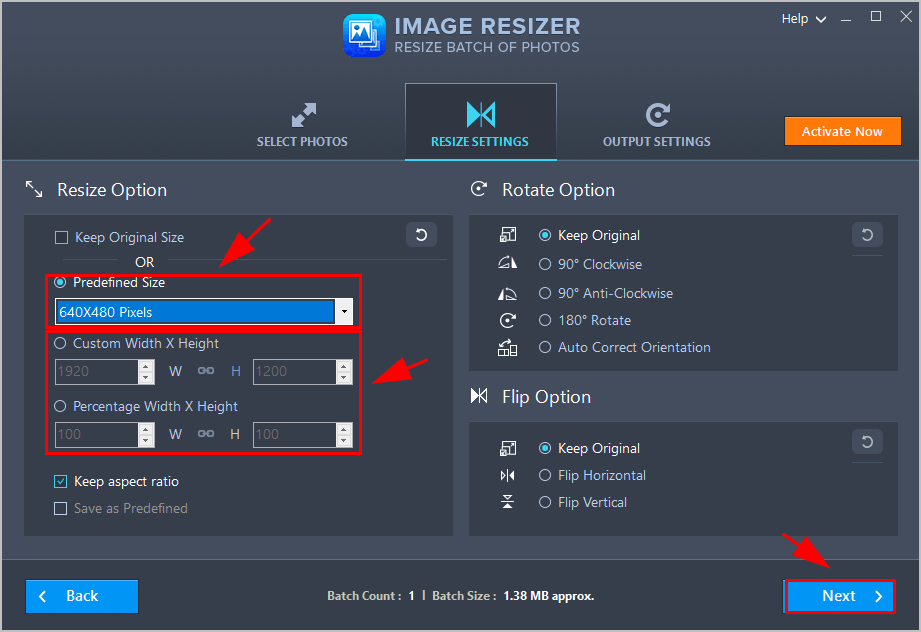 4) If you want to change your Rotate Option and Flip Option, choose the settings you want, then click Next.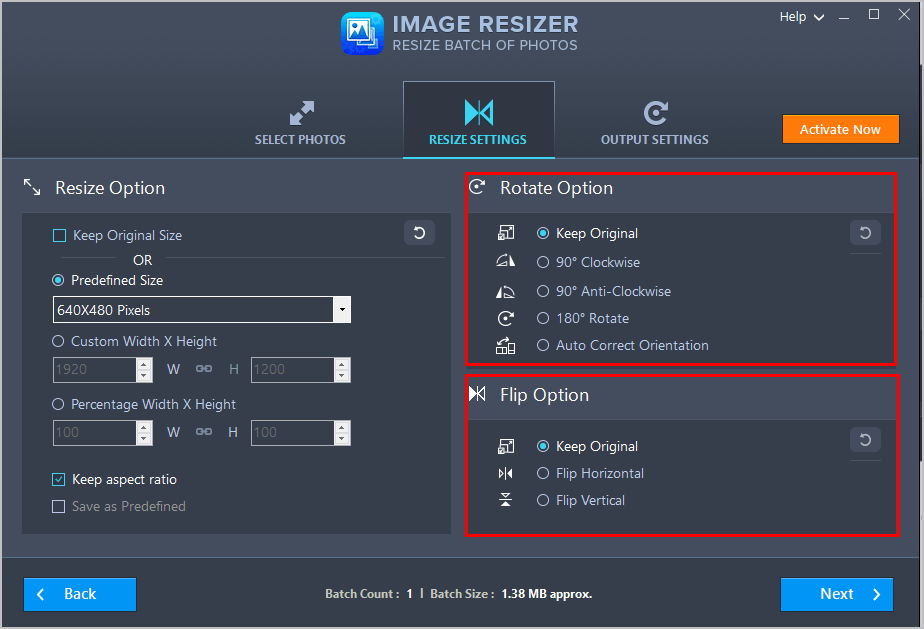 5) If you want different output format, select Convert to the following format, then choose the format you want. It supports PNG, JPG, BMP, TIFF, TIF, and GIF. It's optional.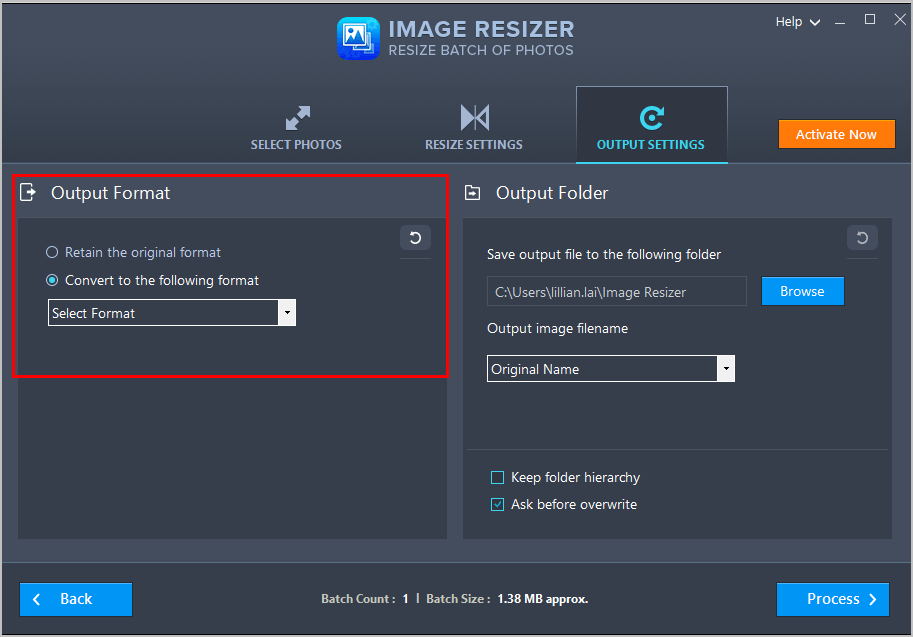 6) Click Process. Wait for the process to complete.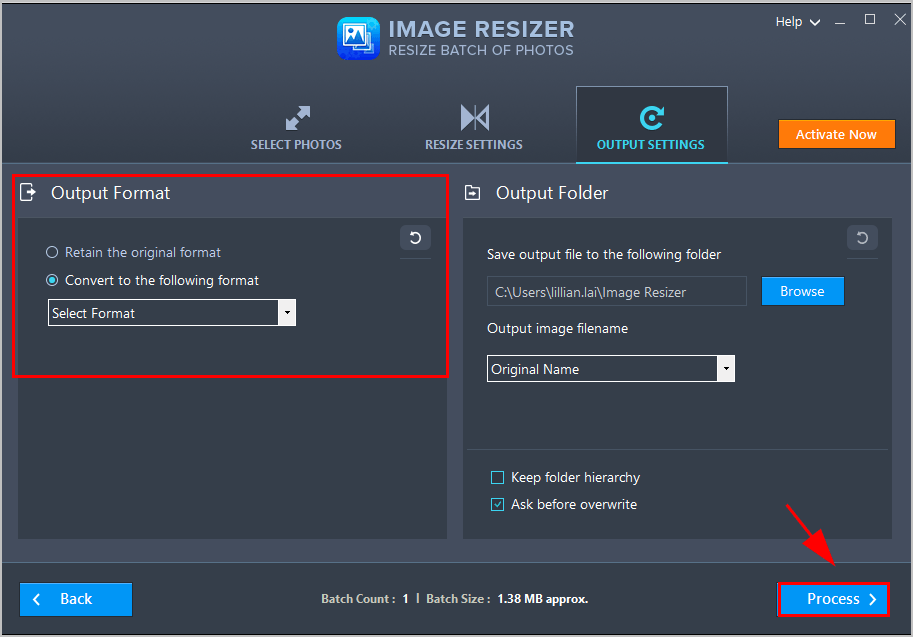 7) Once completed, you can open your images int he output folder and enjoy it.
FotoSizer
FotoSizer is one of the best image resizers. It helps you resize your images with a few clicks only!
Pros:
It supports batch resizing, watermarking and rotating photos.
It supports 35 languages.
It has dark mode to protect your eyes.
Cons:
It has no free trial version.
The user interface looks a bit distracting.
How to resize images in FotoSizer
1) Download and install Fotosizer in your computer.
2) Click the + button to import your photos, or you can drag and drop your photos here.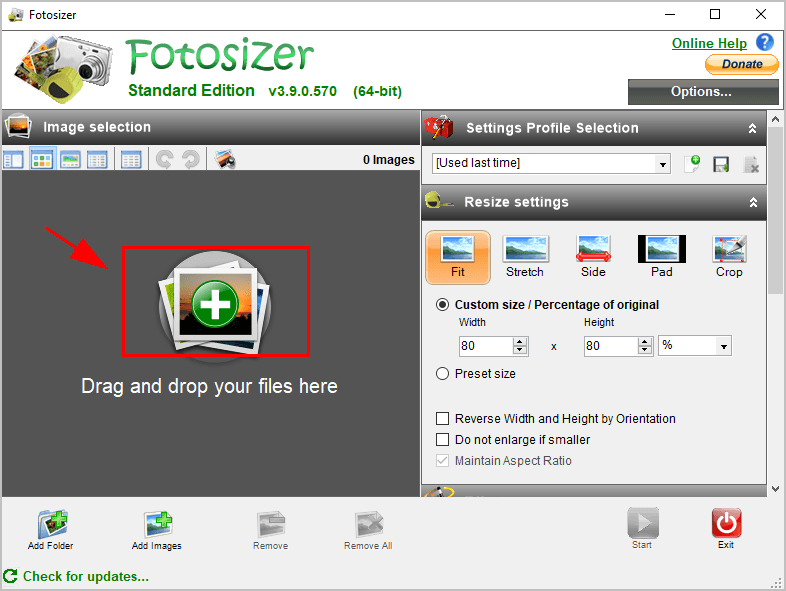 3) Choose Custom size/Percentage of original, then enter the Width and Height you want, then click Start.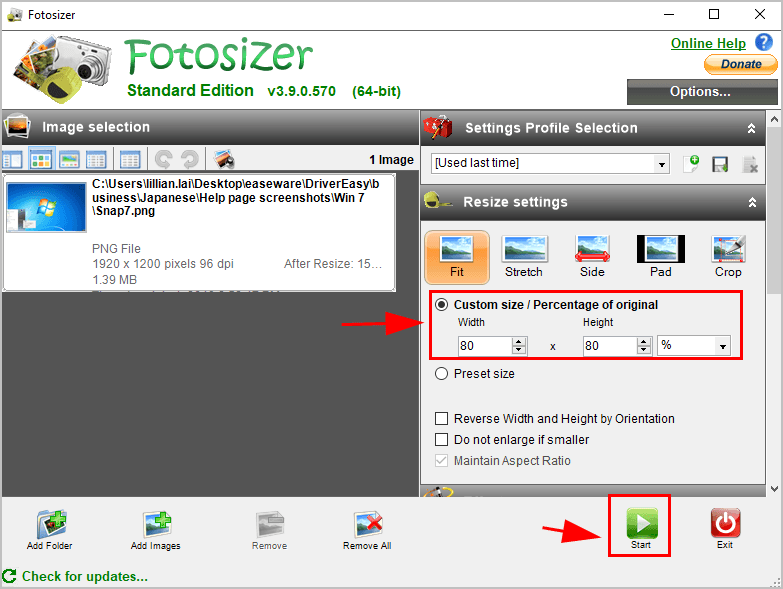 4) The application will start processing. Once finish, click Open Destination Folder to enjoy your photos.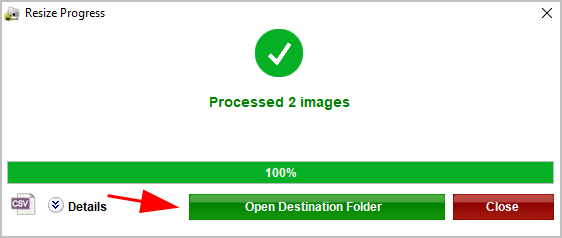 Simple Image Resizer
Simple Image Resizer is an online tool for you to resize your photos with only two steps, and without losing quality! You don't have to sign up an account and install the software to use it. It's very convenient.
Pros:
It's an online service, and you don't need to download the application.
It has intuitive UI.
It's available on Android devices.
Cons:
Ads appear on the website.
No batch image processing.
How to resize images with Simple Image Resizer
1) Open http://www.simpleimageresizer.com/ in your browser.
2) Click Select image, then choose your image to upload.
You can upload one image for one time.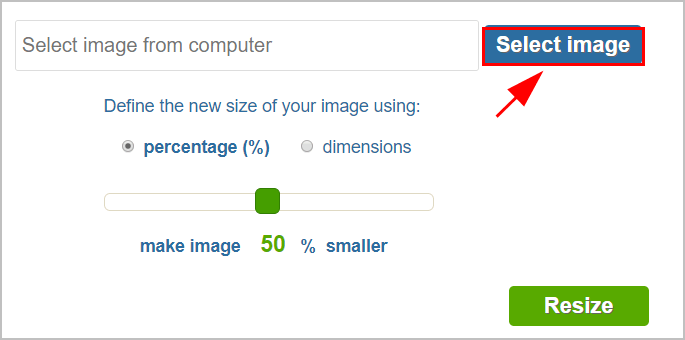 3) Define the new size of your image via percentage or dimensions.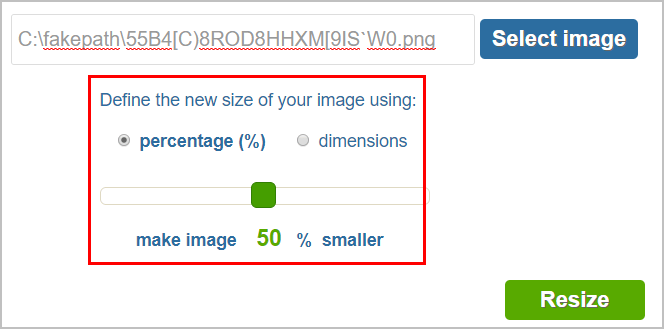 4) Click Resize.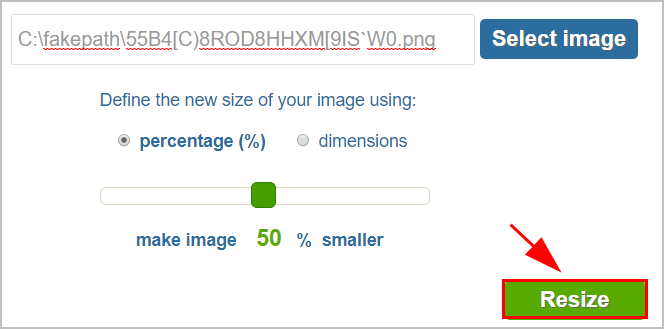 5) The website will automatically do the work for you.
After finishing, click to download your resized image.