Looking for the latest coupons, promo codes and deals for Barnes & Noble? You're in the right place! As you delight in everything Barnes & Noble has to offer, we got some codes and tips to save you money.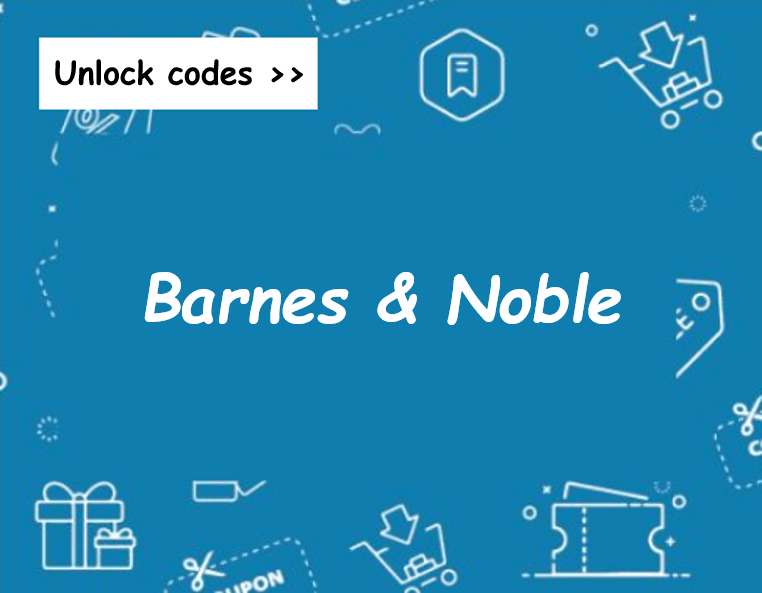 Unlock Barnes & Noble coupon codes
To get coupon codes or deals for Barnes & Noble, you can visit DE coupon site, which is dedicated to providing you with the most recently valid codes to save you money.
Want to get the best savings right away? Then take advantage of Coupert – a free Chrome extension to automatically find available coupons and get cash back after purchasing goods or services as usual.
Other ways to save at Barnes & Noble
Below are some tips and tricks to save more money at Barnes & Noble:
1. Sign up for email alerts
Signing up for B&N emails is free and you'll be notified of new releases, special offers & sales, in-store events and much more. It's definitely one of the best ways to save.
To sign up, head to Barnes & Noble's home page. Then scroll down to the bottom. In the lower right corner, locate the section Sign up for savings, news, updates. Click it and simply enter your email address into the box.


2. Explore coupon options from B&N or elsewhere
Before doing any additional searching, you can explore current featured coupons, deals, sales, and promotions to discover great savings in the B&N coupons & deals section. But note that they are only available for a limited time, so act quickly.
For additional discount offers, search them elsewhere like the DE Coupon Site which is dedicated to providing you with the most recent deals for the brand.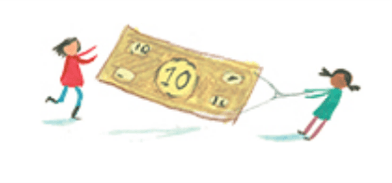 Retailers take advantage of social media to connect with their customers. And Barnes & Noble is no exception! By following the bookstore on Facebook and Twitter, you might be able to catch a sale or coupon code.
4. Join the Kids' Club
Got a young reader in your house? Then join the Kids' Club for free! Upon signing up, you'll enjoy 30% off list price on any one kids' book or toy for your children as a welcome message. Then you'll receive a $5 reward for every $100 you spend on kids' stuff online and in stores. That may not seem much but your children can get a free cupcake for birthdays!
5. Use discounted/ free B&N gift cards
Barnes & Noble issues gift cards which are redeemable online and in stores. Usually, there's no discount if you purchase a gift card from the official website. But you can get a discounted one from raise.com or cardcash.com, which helps you cut your costs further.
Is it possible to get Barnes & Noble Gift Card for free? Yes!
Swagbucks is a free-to-join portal that you can earn reward points by completing surveys, answering daily trivia polls, completing daily goals, watching videos, searching the web, etc. When you've earned enough SB (Swagbucks) Points, you can redeem them for a free Barnes & Noble gift card. Points needed to get a free gift card are shown below.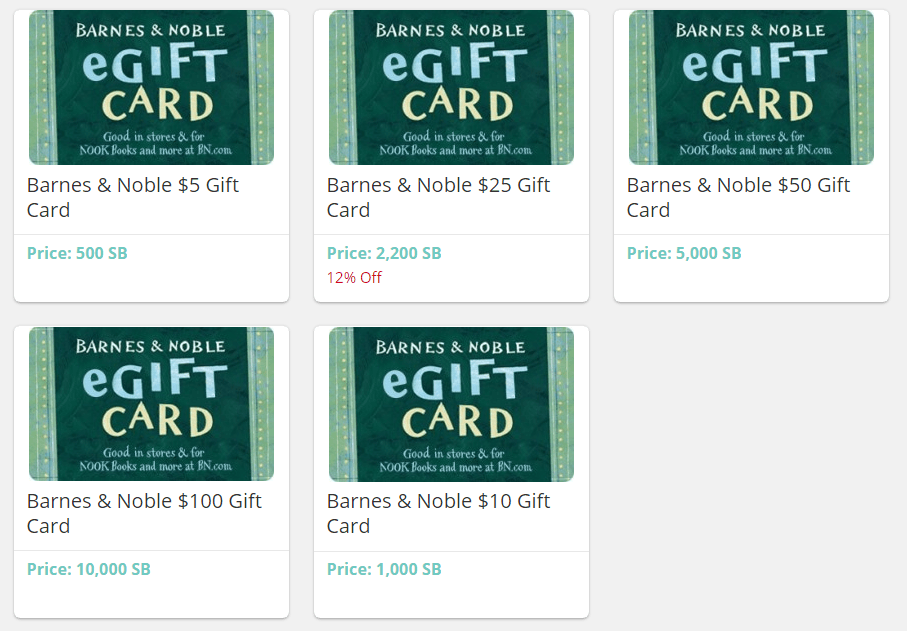 Not sure how to apply gift cards during checkout? Visit the help center page.

6. Become a B&N member
If you love roaming around Barnes & Noble, it's worth joining B&N Membership Program to slash your cost. It's $25 a year but you can enjoy exclusive member benefits including:
Access to special savings throughout the year
Free shipping on all orders – with no minimum purchase requirements
Savings of 40% off hardcover best-sellers and 10% off almost everything else in stores
A special birthday offer delivered during your Birthday month
Sounds attractive, right? But keep in mind that the membership renews automatically annually if it isn't canceled.