[NEW] Roblox Banana Eats Codes – Jan.2023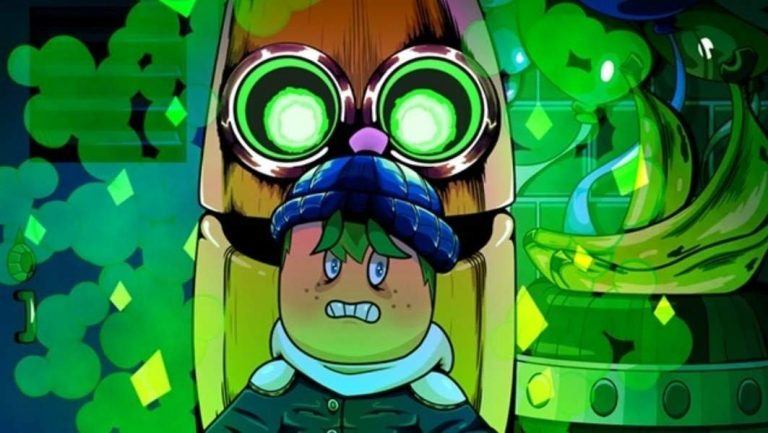 Banana Eats is a spooky Roblox game where plays are expected to hide and survive from the killer Banana as it devours people.
If you're looking for Banana Eats codes, you've landed in the right page. Here we have put together a list of in-game skins, coins and other items so that you can add more personal touch to your character.
Banana Eats Codes (Active)
Here is a list of valid Banana Eats codes you can use to redeem in-game rewards. Make sure to redeem them as soon as possible because you don't know when they may expire!
Just hover your mouse over a specific code and click on it to have the code automatically copied.
LUCKYPEEL Redeem this code to get Lucky Peel Skin as a reward.
LUCKYBEACON Redeem this code to get Beacon Skin as a reward.
We'll keep this list updated as long as the developers release new codes.
Banana Eats Codes (Expired)
Here is a list of all Banana Eats codes that have gone out-of-date.
SNOWDAYS
BUGOFF
100MILLION
SPARECHANGE
BOONANAEATS
15KFOLLOWERS
MORECOINS
FANCYPANCAKE
FREECOINS
THATEGGPLANTCOLOR
GLITTEREVERYWHERE
THEGOLDENPEELS
DIPPINGINTOINSANITY
BANANAISHERE
NEWMAPSOON
We will keep a watchful eye for the invalid ones, but there is no guarantee that we can detect every code immediately it goes cold. If you spot any codes that do not work anymore, please let us know in the comments below, thanks.
How to redeem codes in Banana Eats
Once you have retrieved the codes above, you can follow the steps below to claim freebies.
Launch Banana Eats in Roblox.
Click on the Twitter bird icon in the bottom of your screen.

In the window that pops up, paste one of the working codes into the box and click REDEEM.

Now congrats – you've claimed your reward.
Once finished, click Close to exit the window.
Want more codes?
If you want more codes for Banana Eats, you can bookmark this page and check back often. We'll keep this list updated and add more codes as soon as the developer, RyCitrus releases them.
In the meantime, you can also follow RyCitrus on Twitter or on Roblox if you want first-hand information about the codes, giveaways and announcements about the game.