How to Run a Background Check on Your Boyfriend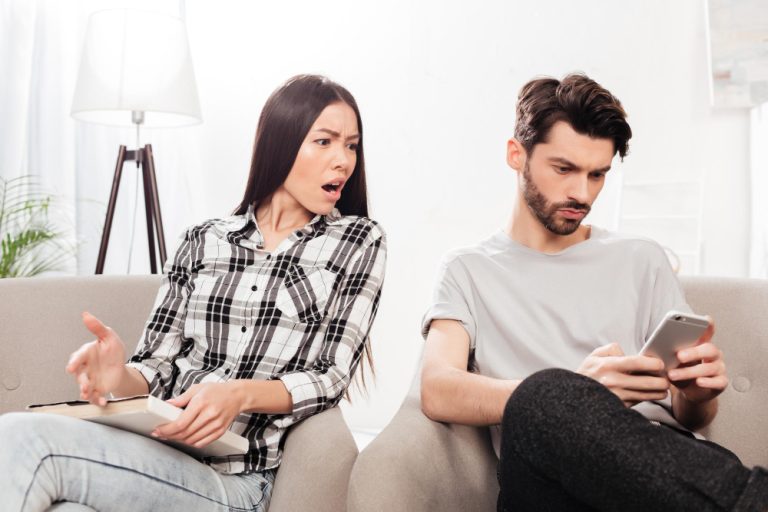 Dating Background Check
Enter a name to check his criminal history, assets, and more
The booming of dating apps makes it easier to meet prospective mates. And people are getting into relationships too fast before they know each other well. To make sure your potential boyfriend or new crush is truthful about their identity and not hiding information like criminal history, a background check is necessary.
Why do you need to run a dating background check
Online dating can come with various risks such as fake profiles or catfishing. But a quick background check can spot those red flags and protect you from dealing with dangerous people. You can dive into different aspects of a person's life and past.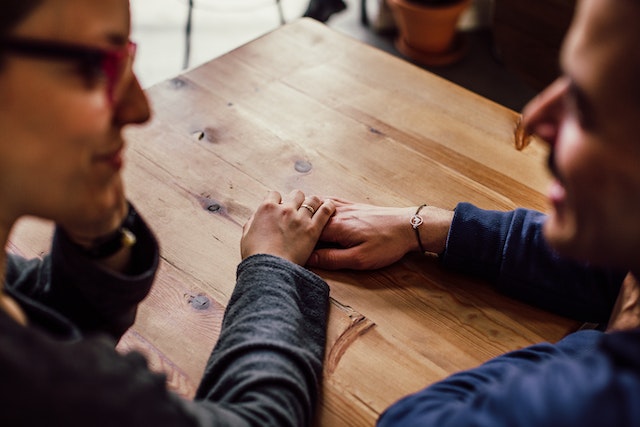 Avoid romance scams
Romance scammers are good at creating fake impressive personas and making up stories to steal your heart and money. For peace of mind, you should check if they're lying about their marital status, education, jobs, and assets. And see if they have a shady financial history including tax liens and declared bankruptcies.
Protect your safety
People with criminal histories related to violent or harmful offenses might not be safe to meet up with. So if your romantic interest's background report shows records on arrests, convictions, or even sex offender registry, you should proceed with caution. 
Start searching here
3 ways to background check your boyfriend
You can use a dedicated background check service, which is accurate, thorough, and convenient, or do the fact-finding through local courthouses and social networks yourself.
Method 1 – Get a background report
We've tried several background check services, and here are three that top the list.
Option 1 – TruthFinder
Truthfinder is a powerful tool for dating background checks. By crawlings billions of public records from government agencies and online databases, it digs up a plethora of information on a person, including his employment history, marital status, criminal records, possible judgements, financial details, and more.
1. Go to TruthFinder. Type in your boyfriend's name and click Search.

2. Wait until the report is compiled. Once done, open it and scroll through each section to get better insights into your partner.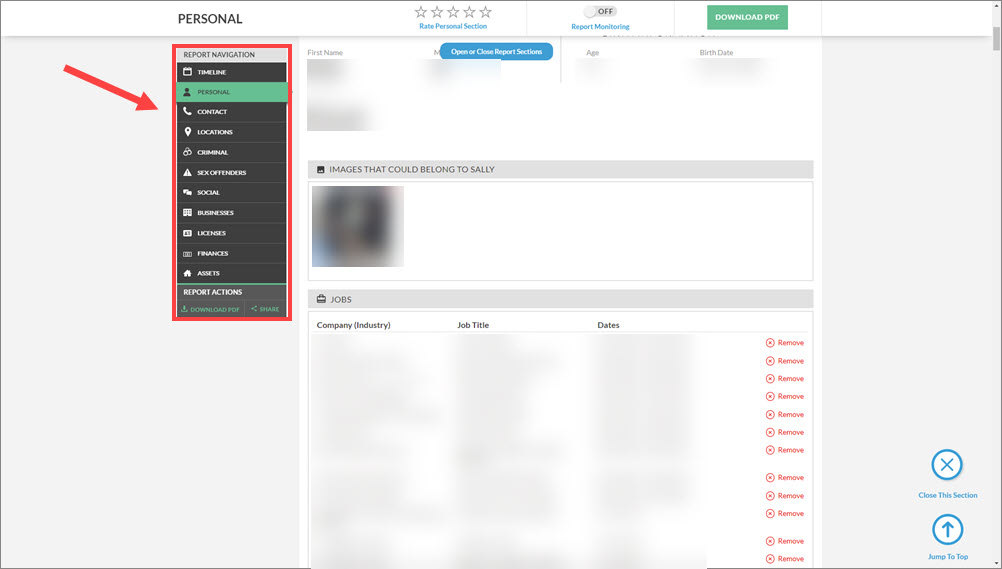 Option 2 – BeenVerified
BeenVerified is an all-around people search engine with diverse search tools. You can choose to search by your boyfriend's full name, phone number, or one of his social media usernames. It sifts through criminal and court records, property records, as well as a trove of personal details, and aggregates it into one easy-to-read report.
1. Go to the BeenVerified page.
2. Type in your boyfriend's real name and click Search.


3. Within minutes, you'll receive a full report that contains the person's contact details, address, criminal records, social media profiles, and so on.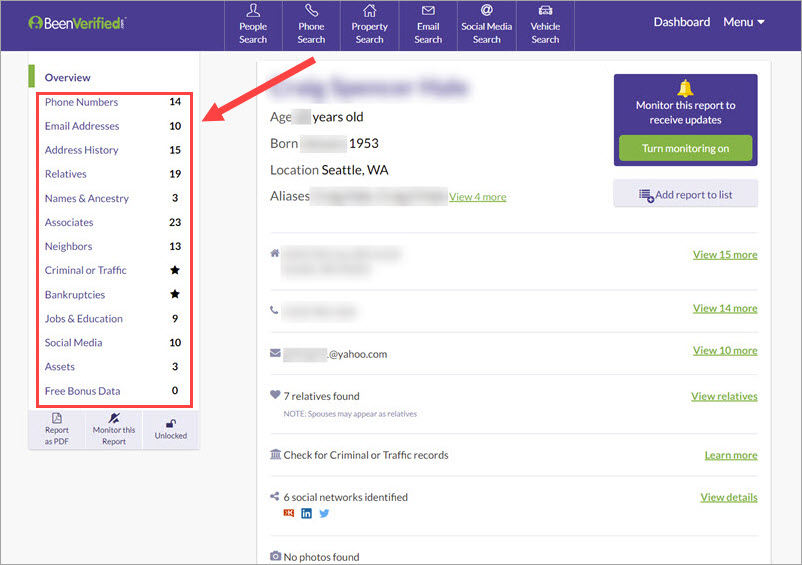 Option 3 – Social Catfish
Social Catfish is a dating investigative service that aims to prevent catfish. If you're dating online but the person refuses to meet in person, you may reverse search his images to see if he used stolen pictures and identities.
1. Visit the Social Catfish homepage.
2. Choose your preferred search option, fill in the query, or upload an image, then click Search.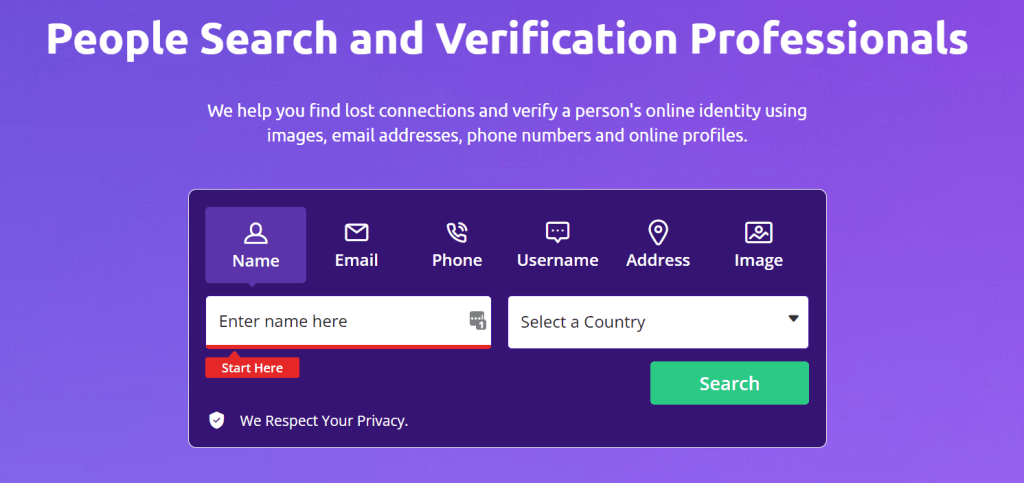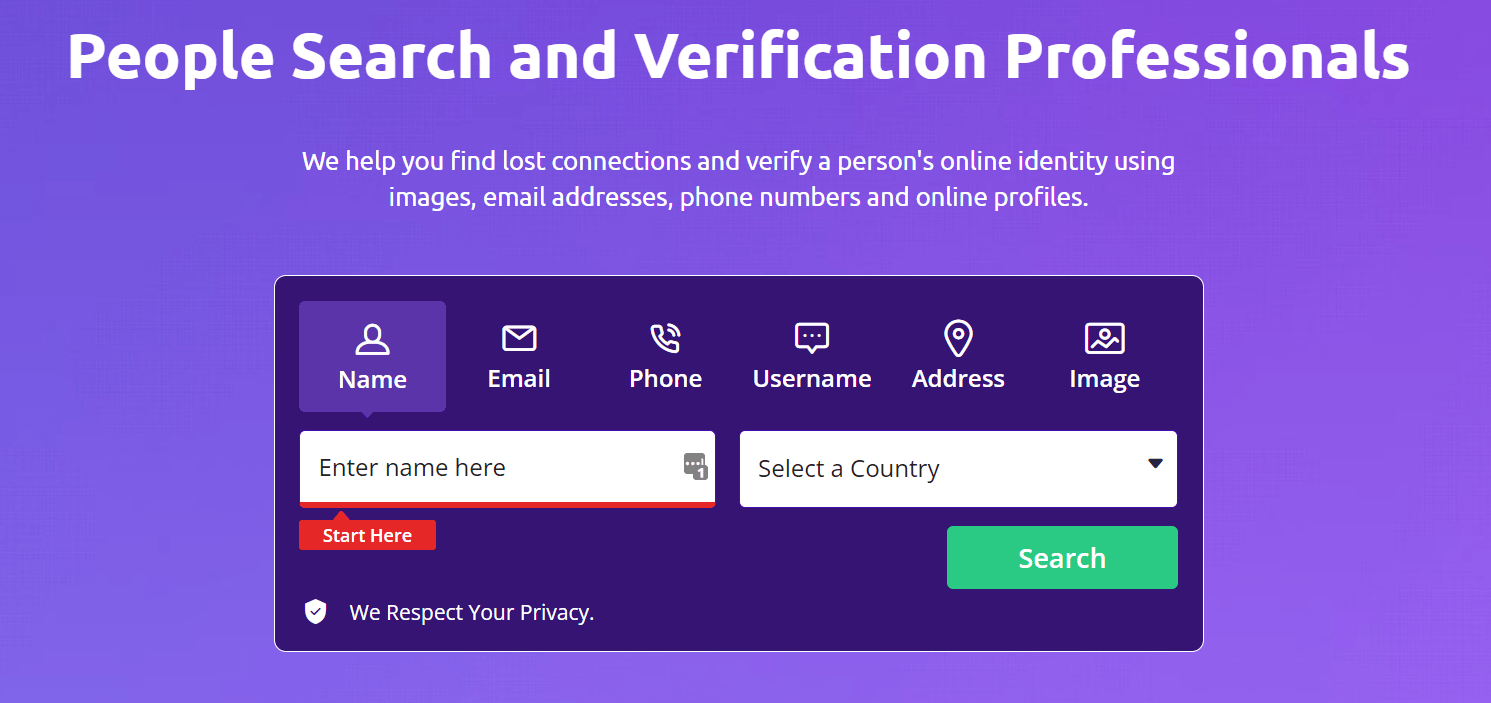 3. The scanning process may take a couple of minutes. When completed, open the report. If the profile is inconsistent with what the person claims or uses stock photos, it's a warning sign.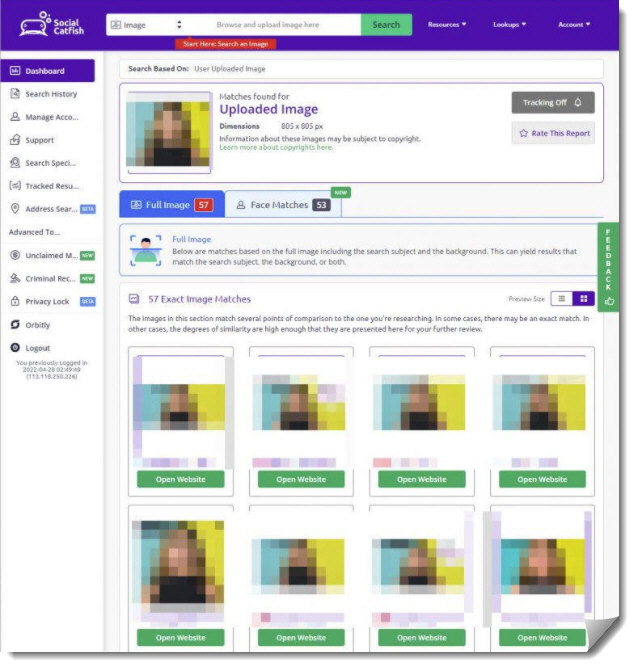 Alternatively, you could take advantage of free tools like Google Images, TinEye, and Yandex to pinpoint the source of an image.
---
Method 2 – Look up criminal records manually
Check local criminal records
Criminal records are considered public and typically include misdemeanor and felony convictions, pending charges, acquitted charges, and any ongoing criminal proceedings.
Many states have digital databases for those data and allow for online requests. Simply type the state where your boyfriend lives (e.g. new york) + criminal records to locate official resources. Open the website, start a new record request and follow the on-screen instructions. You may need to provide your boyfriend's name, birthdate, and address along with a valid reason for the request.

You can also visit the local courthouse or police department in person to inquire about someone's criminal records.
Check mugshot
You may find the mugshots of your boyfriend online if he has a criminal history. Type the person's name + mugshot in the Google search bar and see what turns up. If it fails to deliver desirable results, you can navigate to the Images tab to see all the related images.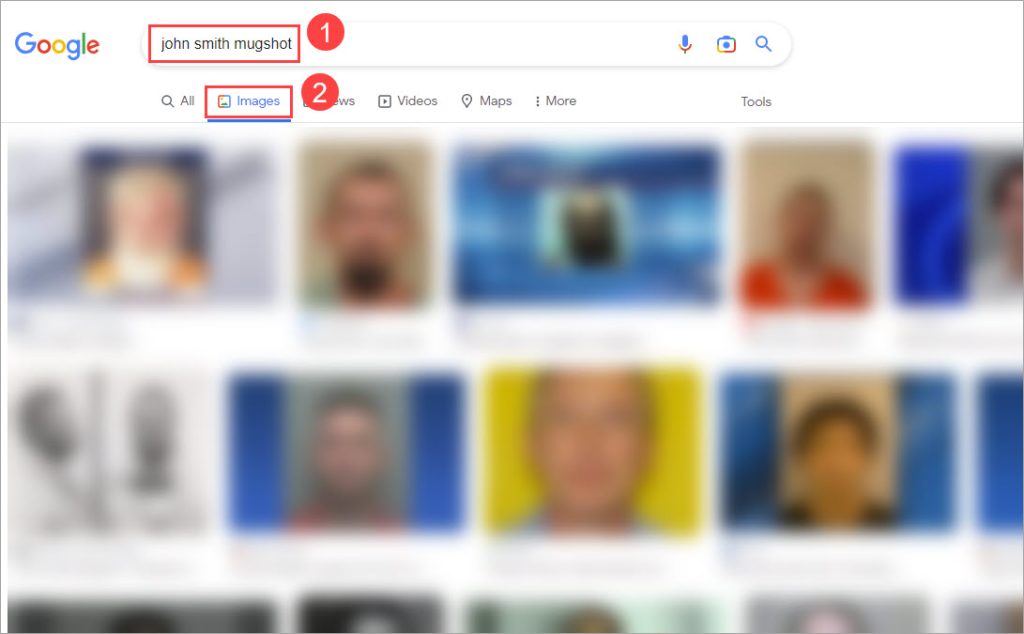 Check sex offender data
To check if your boyfriend is convicted of sex crimes, you could search his name on the National Sex Offender Registry, a database for nationwide sex offender data.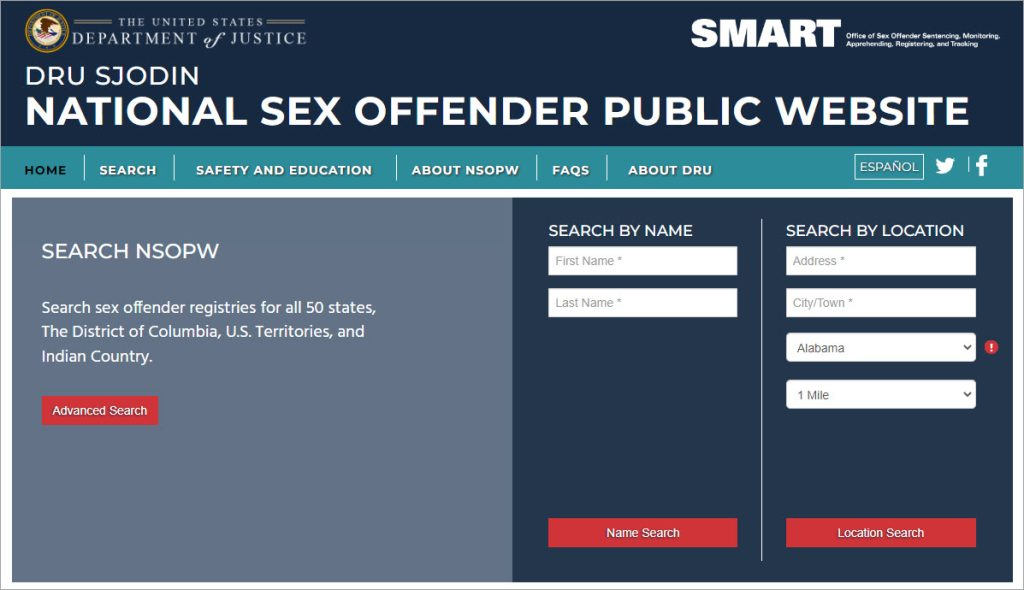 ---
Method 3 – Track his social media accounts
Social media can reveal a lot about an individual like their addresses, jobs, hobbies, and friend groups. What's more, by analyzing their online activities such as the posts they made and their interactions with others, you might have a better understanding of their personalities.
Start your investigation from major social networks like Facebook, LinkedIn, Twitter, and Instagram. They are built in with a search bar where you can directly look for a matching user by his real name or phone number.
Conclusion
Conducting a background check on your boyfriend will give you a complete picture of who the person truly is and help build a trusting relationship, especially if they exhibit some suspicious behaviors. If you find anything that makes you insecure, consider having an open conversation with your boyfriend and let him explain.
Have any questions or suggestions about this post? Please feel free to leave a comment below.
Image by garetsvisual on Freepik