Avast UI Failed to Load [FIXED]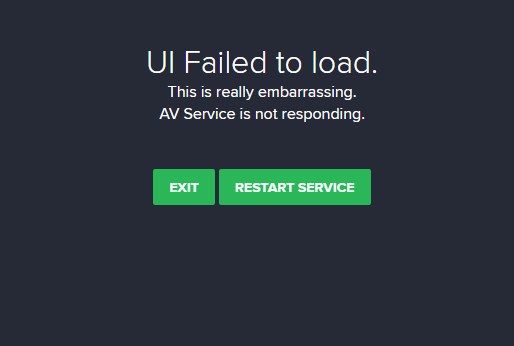 Get the error message "UI Failed to load" when running Avast? Check out the fixes here and learn how to resolve this problem quickily!
Many Avast users are recently experiencing an error. What actually happens is the program stops running and an error message pops up that says "UI Failed to load".
If this is happening to you, you're no doubt very frustrated. But don't worry. This error is fixable…
Try these fixes
You may not have to try them all; just work your way down the list until you find the one that works for you.
---
Fix 1: Click Restart Service
This is the first thing you should try. Just click the RESTART SERVICE button when you see the error message.
If that didn't work for you, then move on to Fix 2, below.
Fix 2: Check the Remote Desktop Services settings
You may see this Avast error because of wrong Remote Desktop Services settings. To check these settings:
Press the Windows logo key and R on your keyboard at the same time to invoke the Run box.
Type services.msc and press Enter on your keyboard.

Double click Remote Desktop Services.

Make sure the startup type is set to Automatic, and the service status is running (click the Start button if not).

Click OK.

Restart your computer and try running Avast to see if this fixes the error.
Hopefully it did. But if not, you may need to…
Fix 3: Reinstall Avast
If none of the fixes above worked for you, you should try reinstalling Avast. To do so:
Go to the Using the Uninstall Utility for Avast Antivirus page of the Avast support website.
Click the DOWNLOAD AVAST UNINSTALL UTILITY button.

Open the downloaded file and follow the on-screen instructions to run this tool and uninstall Avast on your computer.
Hopefully one of the fixes above worked for you. If you have any questions or suggestions, feel free to leave us a comment below!