AutoZone VIN Decoder | Vehicle Specs Lookup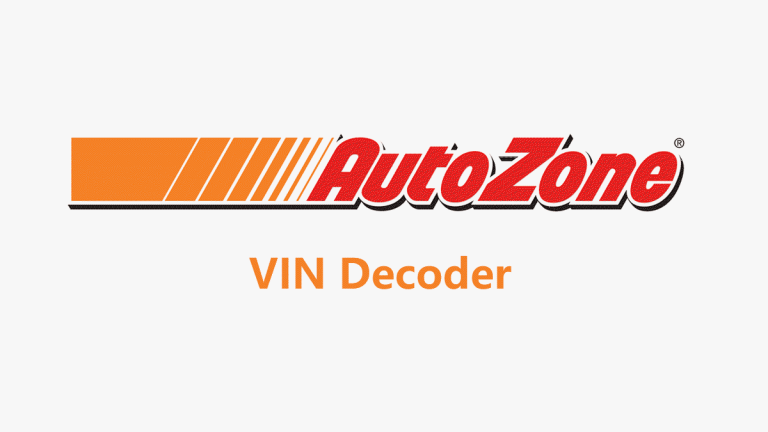 VIN Decoder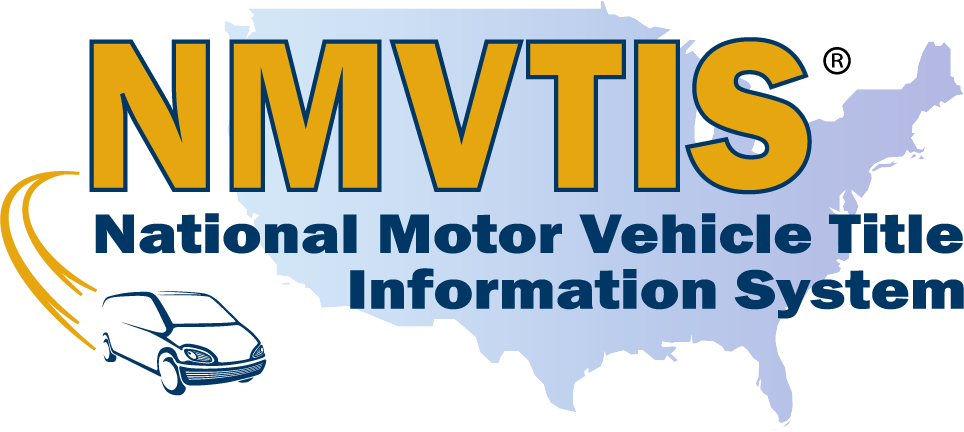 For those passionate about automobiles, AutoZone needs no introduction. It stands as one of America's premier retailers, specializing in aftermarket automotive parts and accessories.
However, what might surprise you is that AutoZone offers a valuable service – free VIN lookup. This service empowers you to access vital information about your vehicle by simply entering its unique Vehicle Identification Number (VIN). In this post, we'll not only guide you on how to perform a VIN lookup on AutoZone but also explore other platforms where you can uncover crucial details about your car.
What you should know about VIN
What is VIN?
VIN typically refers to a Vehicle Identification Number. It is a unique code assigned to every motor vehicle when it's manufactured. The 17-character VIN serves as a fingerprint for the vehicle and is used for various purposes, including vehicle registration, insurance, tracking recalls, and other important information.
Back to early 1950s, different manufacturers had their own methods for identifying vehicles. It was not until 1968 that the U.S. Department of Transportation introduced a standardized 13-character VIN system for all vehicles sold in the United State.
Later in 1981, the VIN system was expanded to 17 characters to accommodate the growing complexity of vehicle manufacturing and to allow for a more detailed encoding of information. Now VIN indicates information about the vehicle's manufacturer, model, engine type, country of origin, and other specifications.
How to decode 17 characters?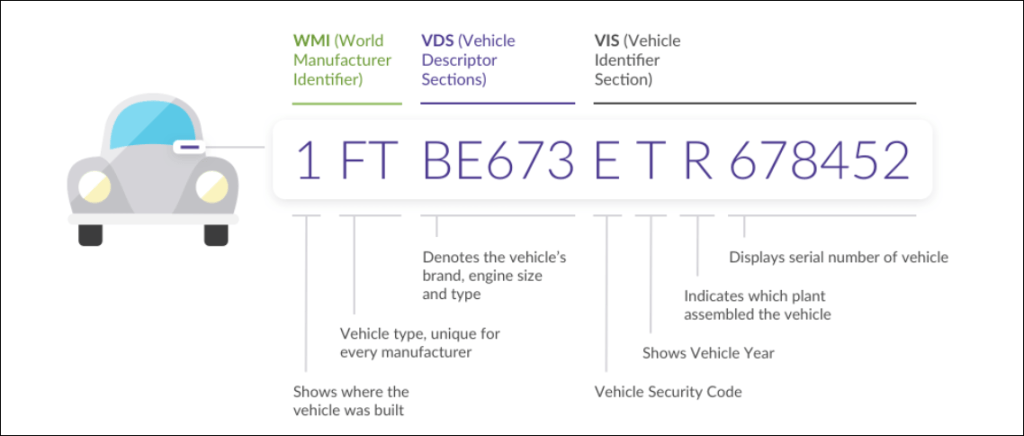 1-3: The first three characters represent the World Manufacturer Identifier, which identifies the manufacturer or the company that assembled the vehicle. While the first character typically indicates the country of origin, the second and third characters represent the manufacturer or vehicle type.
4-9: These six characters provide information about the vehicle's brand, engine size and type, called Vehicle Descriptor Sections. Most manufacturers since the 1980s have used the eighth digit to identify the engine type whenever there is more than one engine choice for the vehicle. Example: for the 2007 Chevrolet Corvette, U is for a 6.0-liter V8 engine, and E is for a 7.0-liter V8.
10-17: The 10th to 17th positions are used as the Vehicle Identifier Section or VIS, identifying specific details about the vehicle, such as the model year, assembly plant, and production sequence. Specifically, the 10th digit encodes the model year of the vehicle, with A represents the year 1980.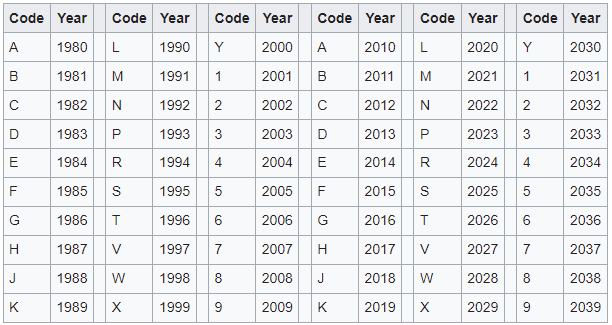 Where to find VIN?
The VIN is usually located on the dashboard near the windshield, on the driver's side of the vehicle, and can also be found on the vehicle registration and title documents.
Locate the VIN on the car
✨ The lower left-hand side of the dashboard
✨ The front of the car frame, near the windshield washer container
✨ In the trunk, covered by the spare tire
✨ Driver-side doorpost or doorjamb with the door open
✨ Peek in the rear wheel well
Find the VIN on the paperwork
✨ Title document
✨ Registration card
✨ Owner's manual that comes with the car
✨ Insurance card or policy
Call the dealership or manufacturer
If you fail to find the VIN, call your dealer or manufacturer and provide your car's make and model. They may specify where to find your VIN.
Search VIN by license plate
Enter your license plate to search for VIN in the below box.
Vehicle Report Search
Research a Vehicle by License Plate
Free Vehicle VIN lookup on AutoZone
AutoZone provides a free VIN decoder to check vehicle specifications so people can easily find the parts they need on its site. Here's how it works:
Visit the AutoZone VIN lookup page.
Enter a VIN number and click FIND VEHICLE.
It shows a brief introduction about the vehicle you're interested in.

For example, 2018 Nissan/Datsun Leaf SL (Electric) 15 Cylinders 0.0L 110 kW 147 HP 001 CID. It may be interpreted as followed:
Year: 2018
Make: Nissan/Datsun
Model: Leaf SL
Cylinders: Since it's an electric vehicle, it doesn't have cylinders, 0.0L.
110 kW: This represents the power output of the electric motor in kilowatts. Kilowatts (kW) measure the rate at which energy is generated or consumed. In this case, it indicates the power output of the electric motor in the Nissan Leaf.
147 HP: This represents the horsepower rating of the electric motor. Horsepower (HP) is a unit of power commonly used to quantify the performance of vehicles. In this case, it indicates the power output of the electric motor in the Nissan Leaf.
Other terms and information may not adhere to standard automotive definitions but instead could be specific to AutoZone's unique terminology. You can set the vehicle as the current vehicle, so that when you shop on AutoZone, it automatically recommends corresponding products for your car.
However, if you want a more detailed result listing all your vehicle's specs, you can try the below vehicle service providers.
Paid VIN lookup providers
Aside from AutoZone, there are professional vehicle service providers where you can get vehicle reports by VIN.
BeenVerified
BeenVerified's VIN lookup service provides users with a convenient and efficient way to gather essential vehicle information using a VIN. By leveraging a vast database of vehicle records, it enables users to access vital information such as vehicle specifications, engine size, ownership history, accident reports, title information, and more.
Enter a VIN number, and click Search Now in the above search bar. Once done, you'll get a detailed report in minutes. With BeenVerified's user-friendly interface and reliable data sources, you can make informed decisions taking vehicle accessories and history into consideration.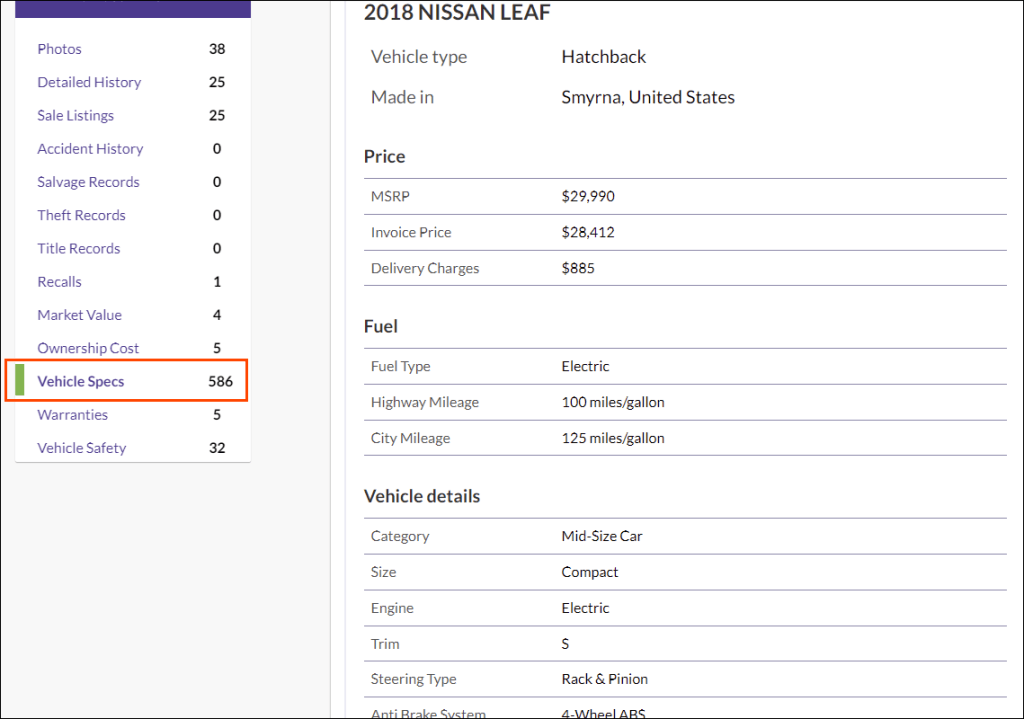 You'll need to purchase a membership plan to access the report.
Bumper
As an approved NMVTIS Data Provider, Bumper is a valuable tool to gather detailed information about a vehicle using VIN. By inputting the VIN, users can unlock a wealth of information about the vehicle's history, including its specifications, ownership records, accident history, maintenance records, and more.
Bumper's VIN lookup tool is designed to provide users with reliable and up-to-date data, helping them make informed decisions and ensuring transparency in the car-buying process.
Go to the Bumper vehicle search page.
There are 3 search options available: VIN, license plate, and model. Select one and then fill in the form and click Search.

A well-structured report will be generated for you. The report is based on data available and may include historical accident reports from 32 state-level agencies.

Free VIN lookup tools
Free VIN lookup tools are readily available on official websites, and while they cannot offer detailed vehicle specifications, they can provide you with a wealth of additional information for a more comprehensive understanding of a vehicle.
NICB (National Insurance Crime Bureau)
The National Insurance Crime Bureau, commonly referred to as NICB, is a renowned organization dedicated to combatting insurance fraud and vehicle theft in the United States. Its VINCheck Lookup is a free tool for the public to determine if a vehicle has an insurance theft claim or salvage record.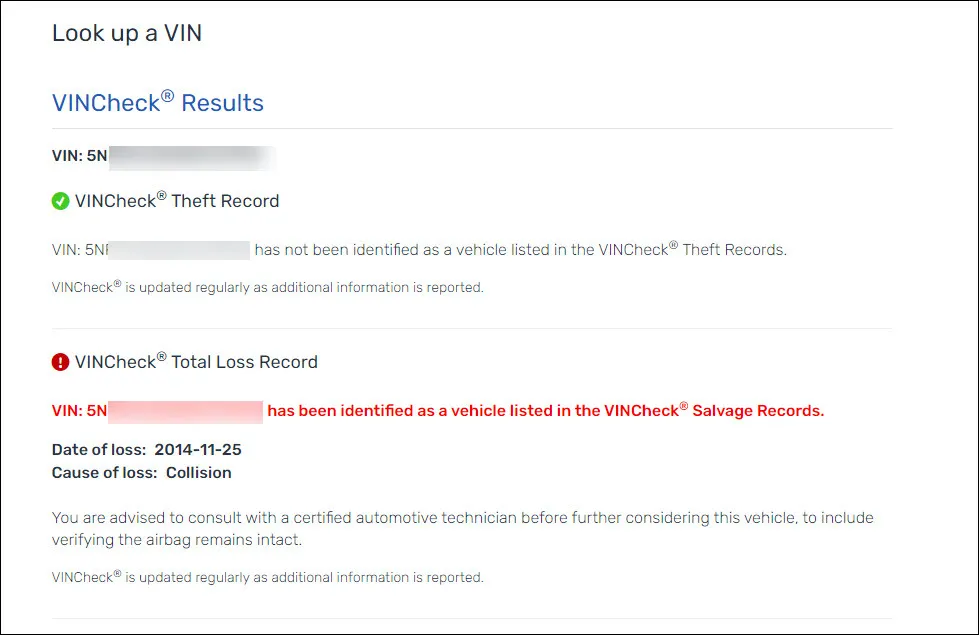 NHTSA (National Highway Traffic Safety Administration)
The National Highway Traffic Safety Administration is a prominent agency within the United States Department of Transportation (DOT) responsible for ensuring the safety and integrity of the nation's roadways and motor vehicles.
Visit the NHTSA's VIN decoder page.
Enter a VIN number.

Check the recall records related to the VIN in the past 15 years.

---
That's all for this post. If you have any other tricks to look up vehicle specs by VIN online, please don't hesitate to share them with us.
The methods in this article provide you with easy access to public record information, but without a guarantee for accuracy and may include links to websites not listed as a Consumer Reporting Agency (CRA). Information acquired from these bodies is illegal to be used for employment, housing, credit, and other purposes alike, according to laws such as the Fair Credit Reporting Act (FCRA). If you're not sure whether your use of our methods is appropriate, click here for details.