Best Animal Crossing QR Codes for Custom Designs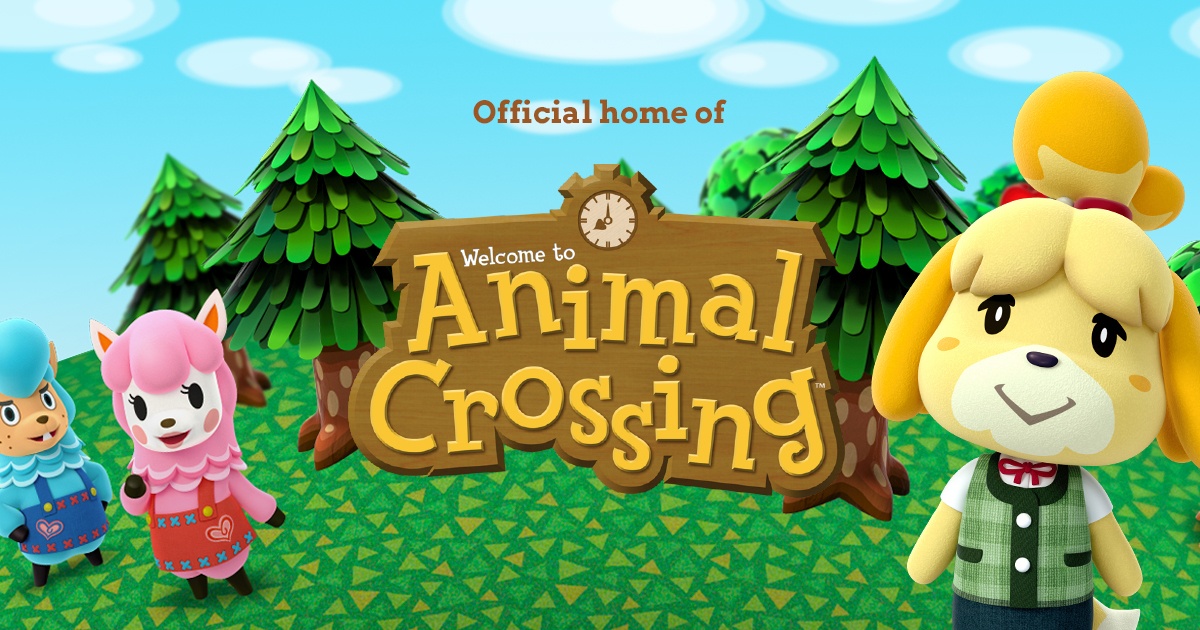 Animal Crossing: New Horizon is definitely the best-looking Animal Crossing game there's been. As you get further into the game, you'll be able to customize your island paradise and change up your look as you please. When you approach a mirror of vanity, you may start wondering how to wow my friends and villagers.
That's where Animal Crossing QR codes come in handy. Do a quick scan and those designs will apply to your island in any way you see fit. To save your time searching for a perfect look, we've collected a giant gallery for you to choose from.
What are Animal Crossing QR codes
Use your imagination and creativity to design a unique image, save it, then the system will translate it into a QR code that others can scan and use.
So these QR codes are custom designs of others. And you can also let your imagination run wild and share your ideas with others at the same time.
How to use QR codes on Animal Crossing
To bring QR codes into Animal Crossing: New Horizons, you'll need to use a smartphone (scan the QR code) and a laptop (display the QR code).
But before you scan a QR code, make sure you've enabled NookLink capabilities in-game on the Nintendo Switch.
Step 1: Activate NookLink

1. Launch the game from the Nintendo Switch HOME Menu.
2. On the title screen, press the (–) Button (Settings).
3. Select NookLink settings, then Yes, please.
Step 2: Scan a QR code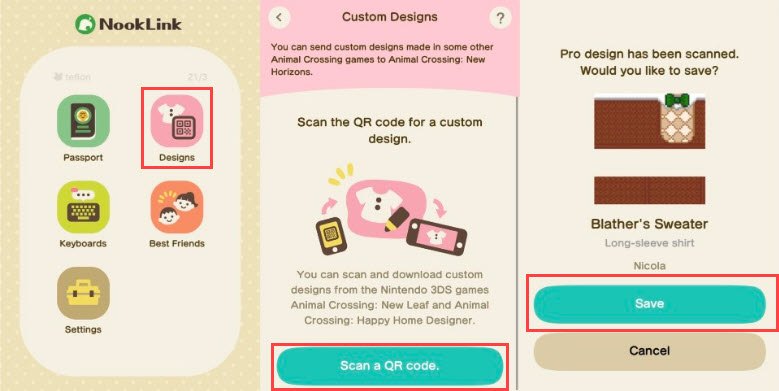 1. Install the Nintendo Switch Online app.
2. Sign into your nintendo Switch account.
3. In the Game-Specific Services section, select Animal Crossing: New Horizons to access the available features.
4. Navigate to Designs and click Scan a QR code. Now you can scan a QR code for designs created in older games.
5. The design will show on the screen. Click Save or Cancel to scan a new code.
Step 3: Download the new designs

1. Enter your New Horizon game. Press ZL in the left side of the controller to bring up the NookPhone.
2. Select the Custom Designs app.
3. Press the (+) Button on the right side of your controller.
4. Select Download.
5. Select OK, and when you're asked "Are you sure to overwrite Pro Pattern?", select Overwrite it.
The complete list for Animal Crossing QR codes
This is a go-to option for those who hate entering design codes themselves. Just grab your phone can scan it!
Below is the most complete list for Animal Crossing QR codes, including dress, hats, paths, patterns, photo boards, shirts etc.
Watch this video for the complete list of Animal Crossing QR codes. Note that you'll need to scan four codes when it comes to outfits.
Note: You can change the playback rate to 0.25 to make sure you can capture the code in time.
The most special custom designs
If you're looking for something special to make your land look awesome, you can find them here:
Conclusion
Besides scanning a QR code to get a custom design, you can search for a Design ID or a Creator ID to quickly download the items you like. Or if you believe you're creative enough, you can start sharing your own Crossing Animal QR codes by using a converter.