Fatal Error: Acrobat Failed to Connect to a DDE Server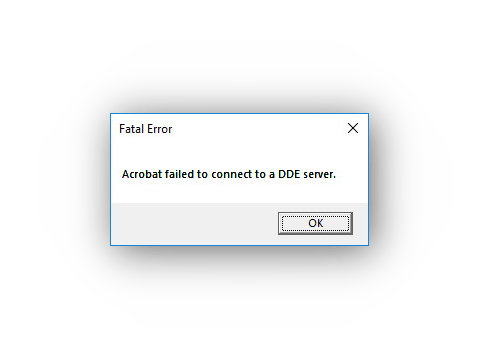 Many Acrobat users have recently experienced an error. What usually happens is an error message pops up that says "Acrobat failed to connect to a DDE server". If this is also happening to you, you're no doubt very frustrated, but the good news is you should be able to fix it quite easily. We've put together some suggestions to help you get rid of this error. Here are a few things you can try:
---
Method 1: Restart your Acrobat software completely
The error message "Acrobat failed to connect to a DDE server" may occur because the Acrobat program isn't running properly. And what you should try is to restart your Acrobat completely. To do so:
1) Press the Ctrl, Shift and Esc keys on your keyboard at the same time to open Task Manager.
2) End all the processes or tasks related to Acrobat (by right clicking each of them and clicking End task)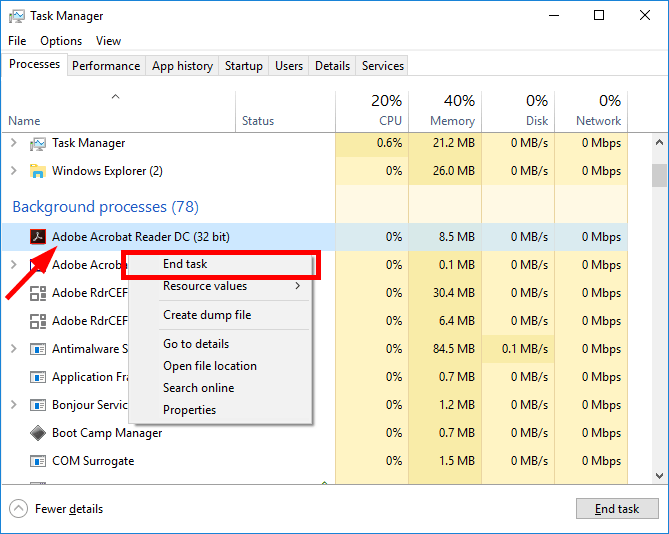 3) Open Acrobat again to see if the error is fixed.
Hopefully it is. But if not, you may need to try other fixes listed below.
Method 2: Repair your Acrobat software installation
You may get the error because your Acrobat program files are corrupted. You should try repairing your Acrobat installation to see if this resolves the problem for you. Here's how you can do it:
1) Press the Windows logo key and R on your keyboard to invoke the Run dialog.
2) Type "control" and press Enter to open Control Panel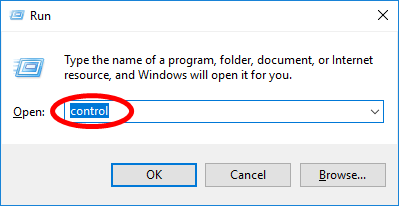 3) Select Large icons from the View by drop-down menu.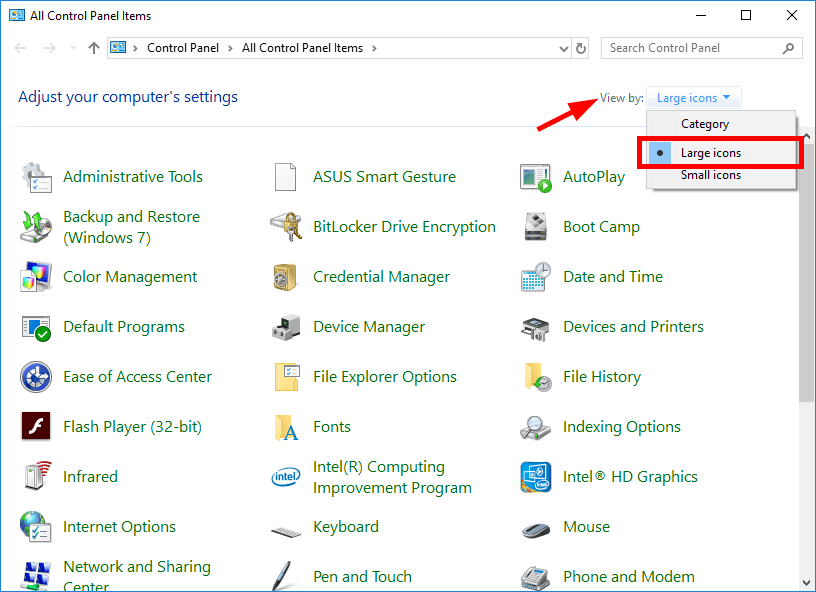 4) Click Programs and Features.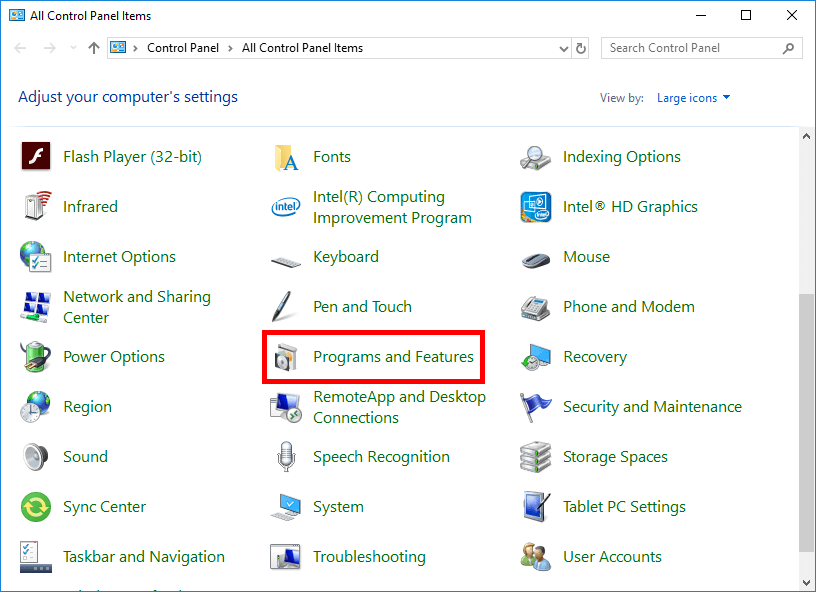 5) Right click the Acrobat software, then click Change.

6) Select the Repair option, then click Next.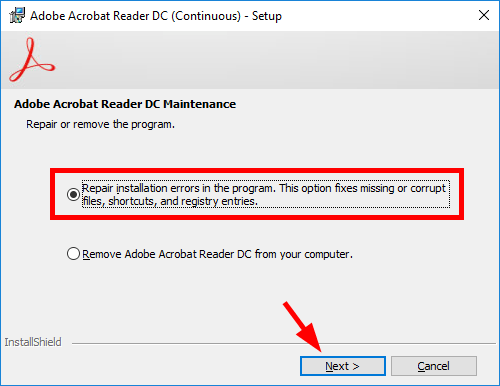 7) Wait for the repair process to complete, then click Finish to exit.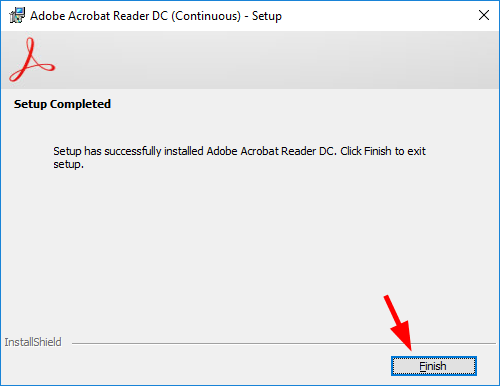 8) Open your Acrobat program to see if this resolves your problem.
If it does, great. But if not, there are still two more fixes you can try…
Method 3: Temporarily disable your antivirus
Your error is sometimes caused by interference from antivirus software. To see if that's the problem for you, temporarily disable your antivirus and check if the problem persists. (Consult your antivirus documentation for instructions on disabling it.)
If this resolves the problem, contact the vendor of your antivirus software and ask them for advice, or install a different antivirus solution.
IMPORTANT: Be extra careful about what sites you visit, what emails you open and what files you download when your antivirus is disabled.
Method 4: Update your Acrobat software
You may also get this error if you're using an older version of Acrobat. You should try updating it to the latest version to see if this resolves the problem for you. You may need to uninstall the software, then download the latest version from the official Adobe website and install it on your computer.
Hopefully one of the fixes above helps you fix your error. If you have any questions, leave us a comment below!