Accident Report by VIN | Check Accident & Salvage Records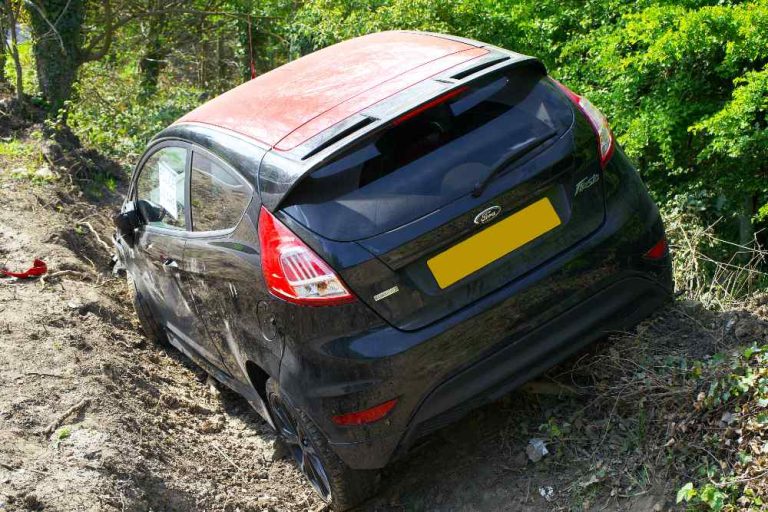 Vehicle Accident Report
Enter a VIN to unlock vehicle history
Before you're purchasing a used car, it's necessary to know some important details about the vehicle. One thing in particular is the vehicle's accident records. If the car has suffered significant damage and was given the branded title, you should be very careful. So how to track a car's accident history? Is it possible to obtain a vehicle report for free? In this post, we'll show you the best ways to get an accurate accident report by VIN, easily & quickly.
5 ways to get accident reports by VIN
Here are 5 ways to access vehicle accident records and history. Using a professional vehicle search tool is the most effortless and time-saving. It works like a powerful search engine, pulling up everything related to a car when you input a VIN or license plate.
Method 1 – Run a VIN search with BeenVerified
BeenVerified is one of the most all-around and noteworthy people search engines that features a variety of search tools. With billions of public records scoured from different legit sources, it helps you to search for any person, property or vehicle with ease.
By running a VIN lookup with BeenVerified, you'll gain a better insight into the desired vehicles.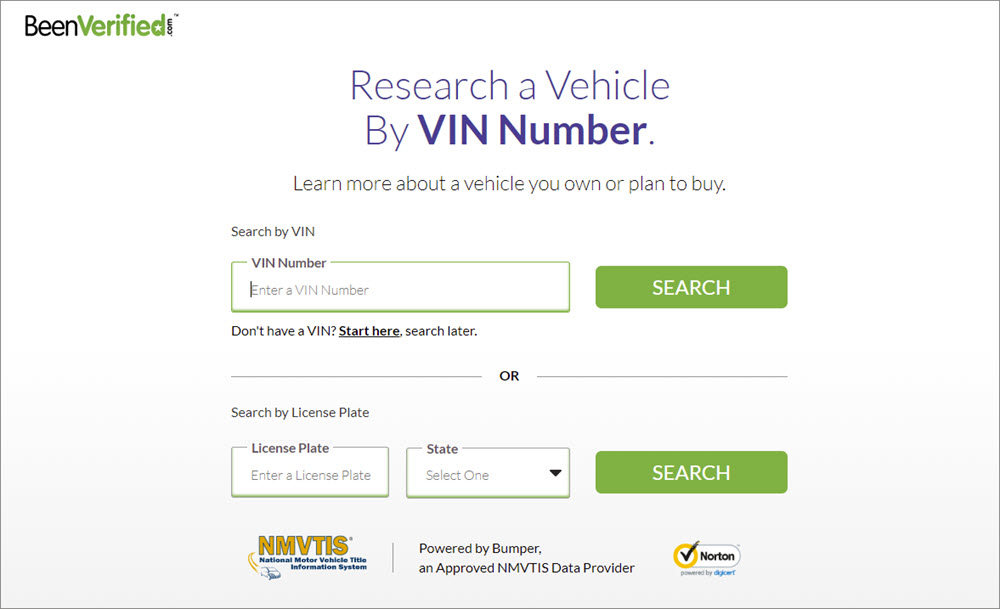 The report will not only show you the vehicle specifications and owner details but also relevant accident and salvage data. That includes whether the car was involved in an accident, the extent of the damage, if it was listed in a salvage auction and so on. By checking out the safety recalls, you'll also make sure there were no vital repairs and maintenance on the vehicle.
Besides the VIN and license plate lookup, BeenVerified offers a range of tools such as the name search, reverse phone number and address search. If you're dealing with a private seller and want to his/her background, this would help.
People Search
Enter a name to find contact info, photos & more!
---
Method 2 – Search accident records with Bumper
Bumper is a well-known online used car marketplace. To make the buyers and sellers learn better about their vehicles, it provides unlimited vehicle history reports covering accidents, recalls, market value data, in-depth ownership costs and more. The data is collected from NMVTIS, JD Power, NHTSA, reliable industry leaders and insurance providers.
Go to the Bumper homepage. Choose to search by VIN or license plate. Enter the digits and click SEARCH.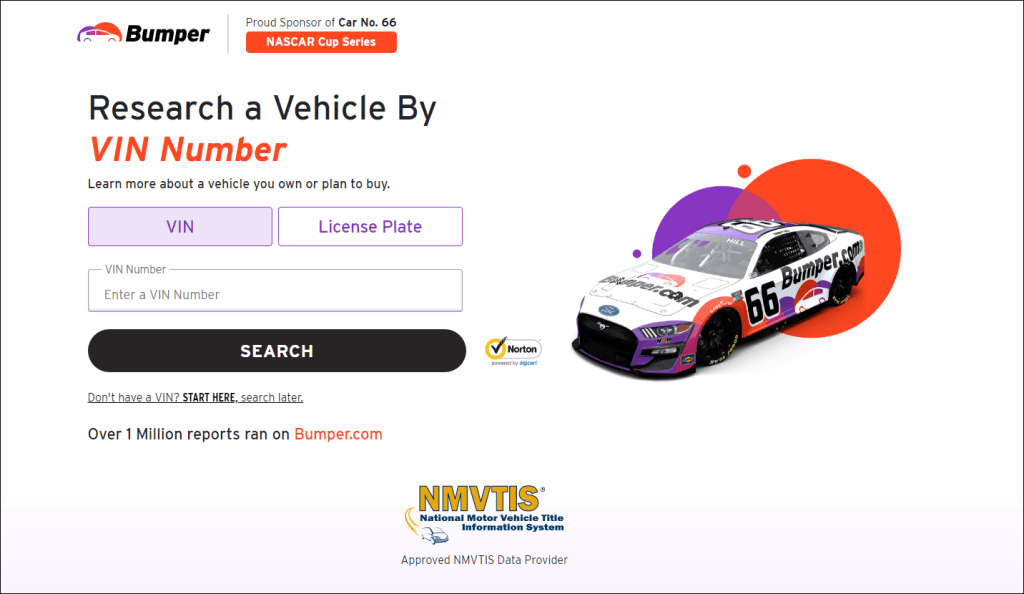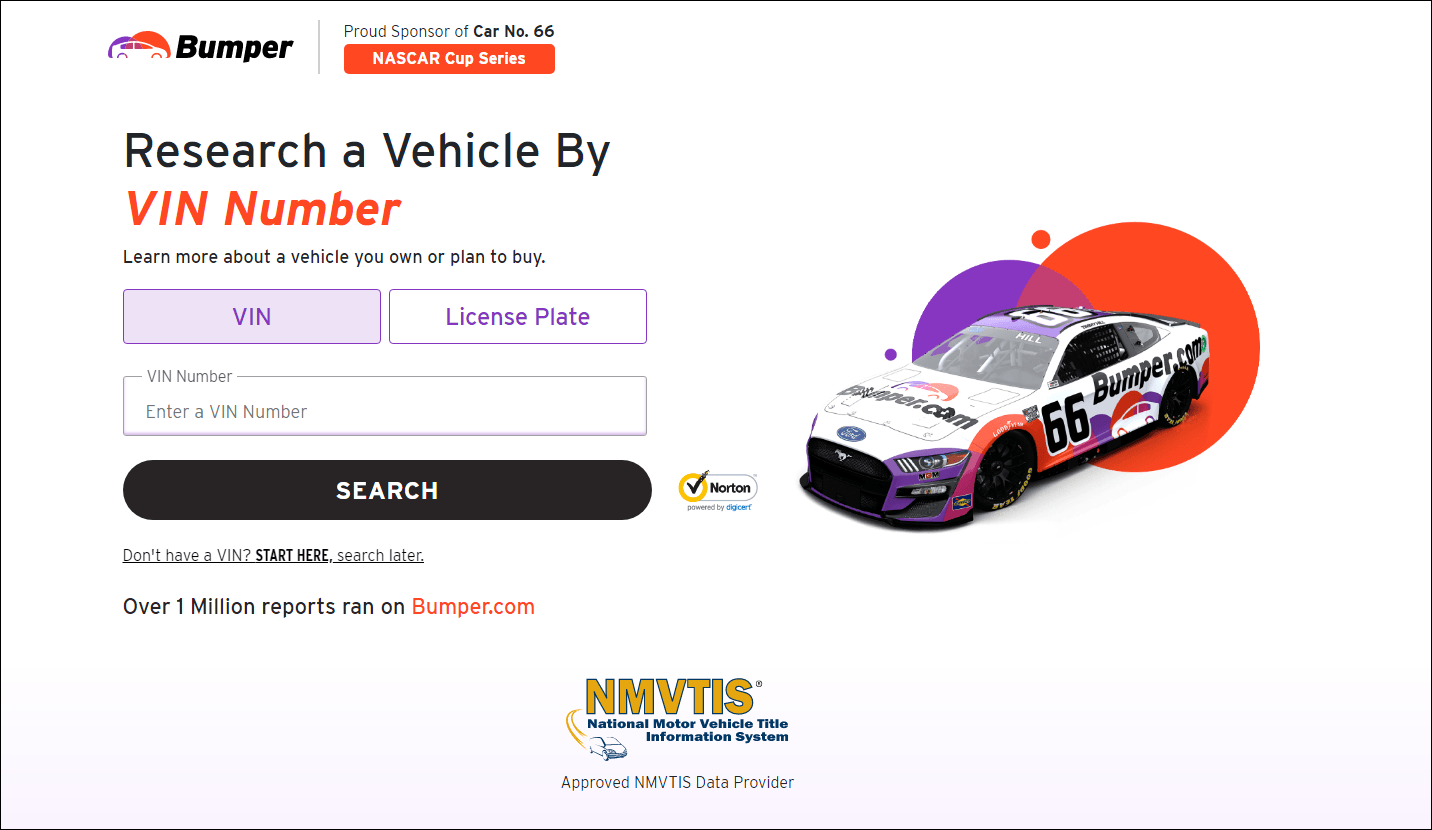 It may take a few minutes to load up the results. From accidents & salvage records, vehicle specifications, and market value to 15 segments of information, the report will give you an in-depth understanding of the vehicle.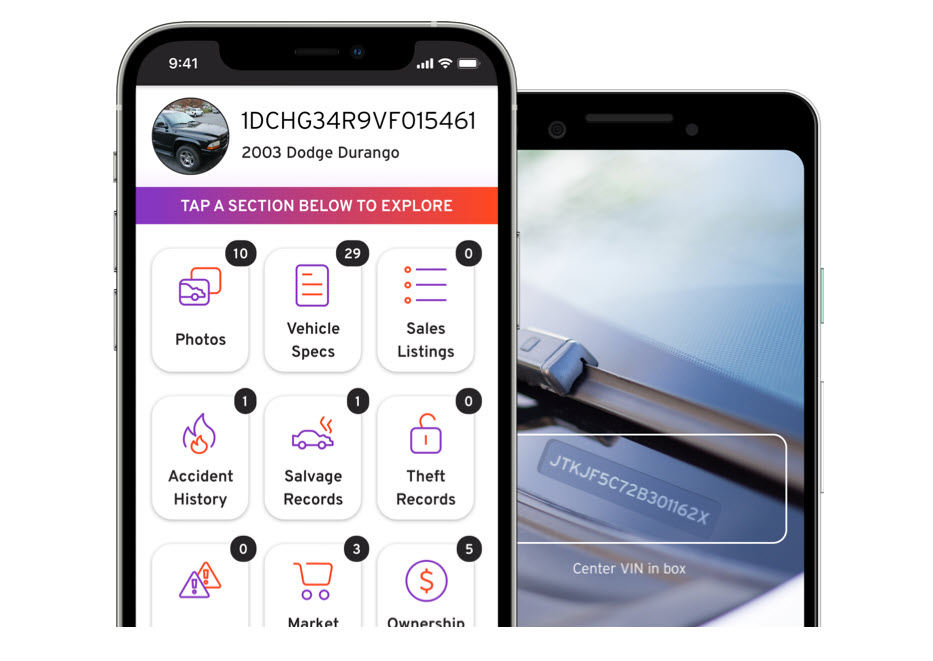 ---
Method 3 – Explore vehicle history with EpicVIN
As an NMVTIS-approved data provider, EpicVIN offers easy and affordable access to comprehensive vehicle history reports. It reveals the most relevant information ranging from odometer readings, title records to accident history and more. All you need is input a VIN or license plate number and run the search instantly.


EpicVIN processes data at a lightning speed and displays a user-friendly interface. It will outline different sections and how many records are there in each one. From the accident history, you'll see any reported incidents or damage to a car, where the damage is on the car and even its severity.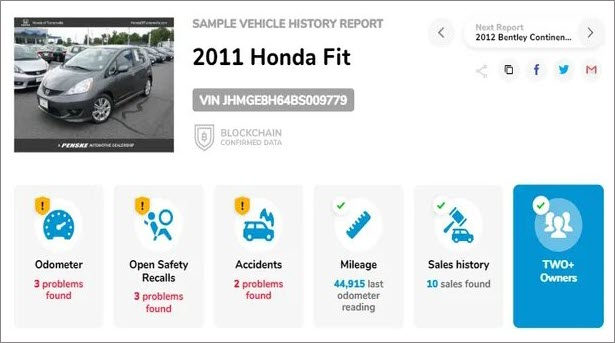 ---
Method 4 – Take advantage of NICB VINCheck
The VIN check lookup tool of the National Insurance Crime Bureau is a free resource that's available to the public. It allows you to search for a vehicle's theft and total loss records quickly. Simply navigate to NICB VINCheck page, type in the VIN number and you're good to go.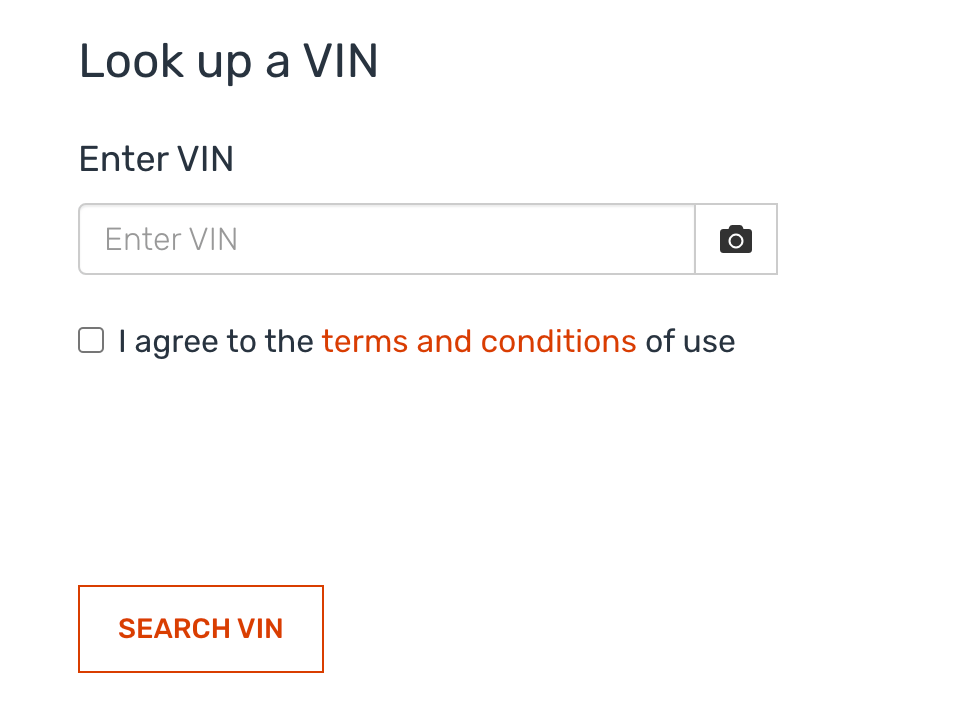 The results will be ready within seconds. You can verify if the car was stolen, and check if the vehicle was reported as salvaged by the participating NICB member insurance companies. It will also tell you the date of loss and cause of the damage. However, this site won't show you more information regarding safety or accident details. And you're limited to run 5 searches within a 24-hour period.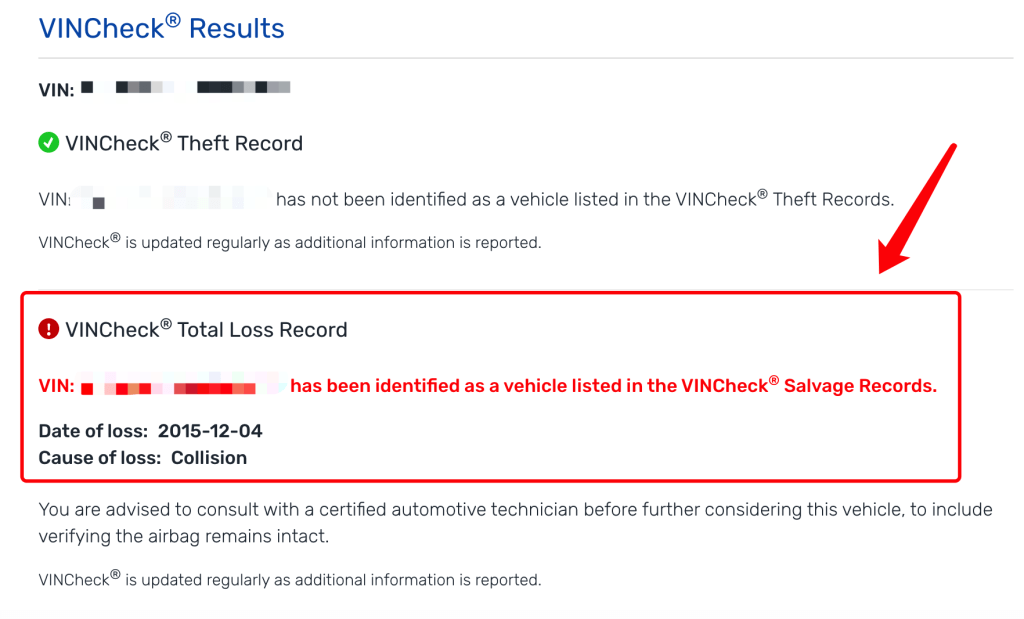 ---
Method 5 – Requst the vehicle report from your dealer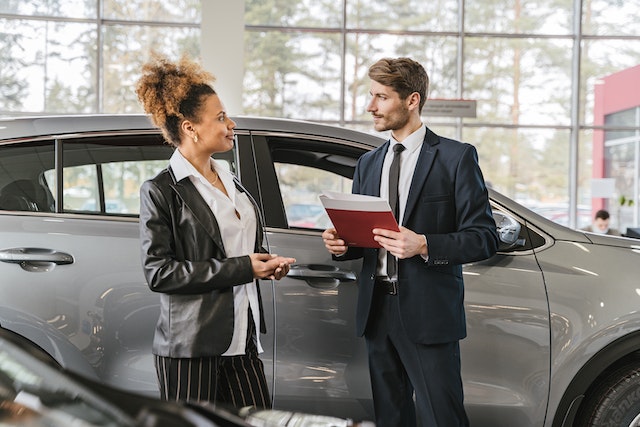 If you're ready to buy a car from a dealer, you could ask them for a complete vehicle report. Most dealers will purchase vehicle history report subscriptions from notable third-party providers like AutoCheck or Carfax, and should offer it to interested buyers for free. If the seller refuses to provide such a document, you should stay alert.
However, an accident report is not reliable at all times. If the vehicle has been in an accident but it was not declared with the insurance companies, you won't know it from the report.
So this is how to get accident reports by VIN. If you have any questions or suggestions, feel free to leave a comment below.