Is It Possible to Get a Free AAA Membership – 2022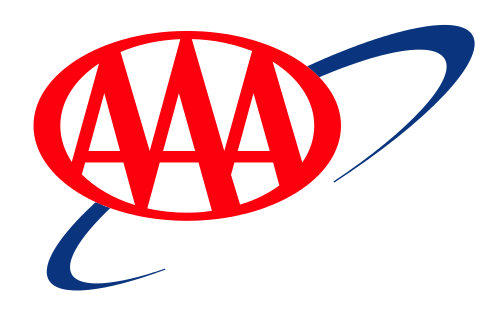 AAA (American Automobile Association) membership is almost a must-have for those who spend a lot of time on the road. From roadside assistance to member-exclusive discounts, AAA services have made my life so much easier.
The average cost of AAA membership starts from around $50/year, up to $170/year, depending on where you live and what plan you choose. If you want to join the club or it's time for your membership renewal, don't forget to grab the promo codes in this post and save some money!
AAA has three tiers of plans: Classic, Plus, and Premier. For new members, there's a one-time enrollment fee of $20. So the starting cost of AAA membership will be around $70 for your first year (it may cost more in some states.)
But there are a few ways to get a free AAA membership or at least pay less for it:
2: Check out local AAA club benefits
3: Check your employee benefits
4: Join as a family associate member
Use promo codes
Have you tried searching for AAA membership promo code, for renewal or not, but it turned out most of the codes just wouldn't work? It's because online promo codes for AAA are either expired or region-exclusive. To save you some hassles, we recommend using an auto coupon-finder.
My go-to is Coupert, a free and legit browser extension that tells me if there's a discount for the site I'm on. Just install the extension and sign up, then visit your local AAA website, Coupert will handle the rest. It'll test all the available codes and show you the best discount.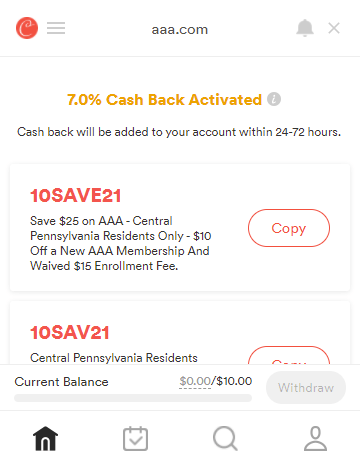 If there are no available codes, you can still save some money by earning cashback. When you buy from one of the 7,000+ participating stores, you earn points (they call it 'gold'), which you can later redeem for cash. Once you accumulate $10 worth of points, you can cash out to PayPal.
Check out local AAA club benefits
AAA services cover the whole US and extend to Canada. But regional clubs are the ones managing the local services. Similar to what we mentioned earlier that AAA membership costs vary by location, there are also some exclusive benefits for local residents.
You can visit your local AAA website or drop by a local AAA branch to check out the latest discounts. (AAA websites usually ask for your zip code so you get the most accurate info on pricing and benefits.) For example, residents in some states are offered an admission fee waiver as first-time customers, or renewal discounts if they sign up for auto-renewal.
Check your employee benefits
AAA offers group/corporate membership to business owners. Employers can decide whether the company or the employees need to be responsible for the costs, and how much they should pay. So don't forget to check your employee benefit packages to see if your boss is offering a free or discounted AAA membership to you!
Join as a family associate member
AAA doesn't really have a family plan, but you can be added as an additional member if your family has an active AAA membership. You only need to pay around half the price as an associate member to enjoy the benefits. Simply ask your family to add you via the online account or visit a local branch.
Note that you need to be living in the same household as the primary member, and you'll be sharing the same type of membership (aka. choosing the same plan.) If you're a student and currently live on campus, you can still join as an associate member. Again the policy may vary depending on the region, so you may need to check the eligibility online or by phone.
Refer a friend
Last but not least, AAA has a referral program to reward its customers. When you invite someone to join the club, both of you will get $20 AAA dollars as a reward. They can be used to deduct the amount for your membership renewal or selected AAA purchases.
AAA member-exclusive discounts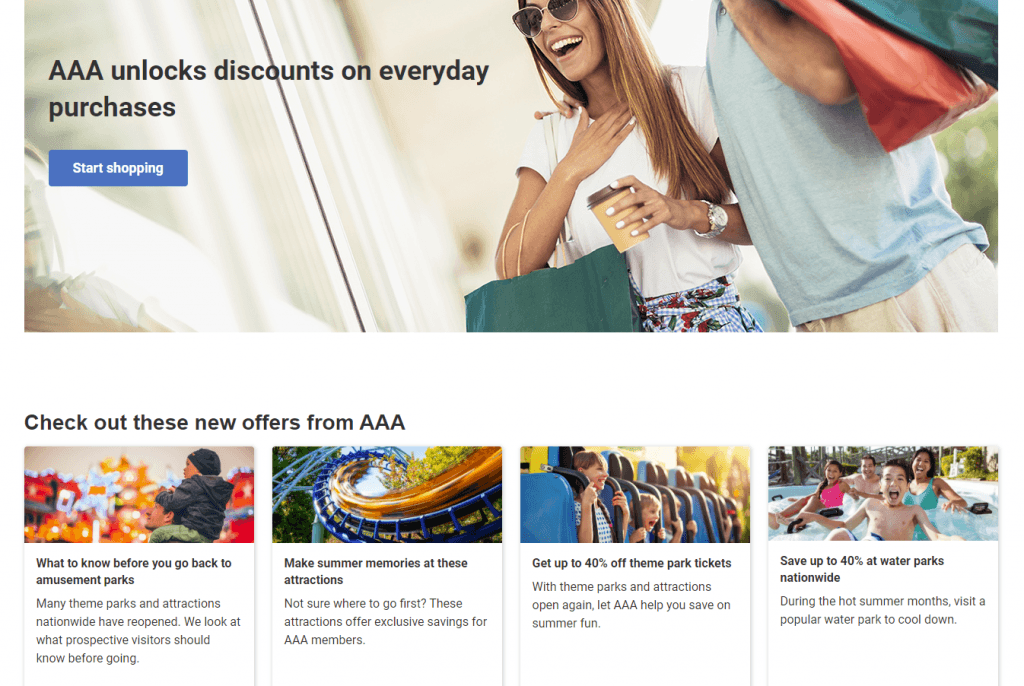 Most people choose AAA for their well-known roadside assistance and other things they can help when it comes to driving on the road. But being an AAA member actually grants you more benefits than you think:
Selected DMV services: registration renewal, used vehicle transfer of ownership, etc.
Insurance discounts: auto, home and life
Save on traveling: book tickets and hotels cheaper + discounts on car rental and attractions
Identity theft protection: credit monitoring, lost wallet protection, etc.
Local discounts: theatres, grocery stores, restaurants, local activities…
Passport photo and notary services discounts
More…
Personally, I find the DMV services quite convenient. Renewing registration at a local AAA branch only takes a few minutes. I don't have to line up at DMV anymore just to get a sticker that always gets lost in the mail. (A real pain!)
Also, the discounts for Universal Studios and renting cars at Hertz are juicy! Next time before you make a travel plan, make sure you check out if there are AAA discounts available.
Summary
You may be eligible to apply for a free AAA membership if it's part of your employee benefit package. To pay less for AAA membership, you can use Coupert to get promo codes, join as a family associate member, or check if local AAA branches have discounts. If a friend is joining AAA, don't forget to use referral for AAA dollar rewards.
Credits:
Icons made by Freepik from www.flaticon.com
Icons made by Wichai.wi from www.flaticon.com
Icons made by srip from www.flaticon.com
The methods in this article provide you with easy access to public record information, but without a guarantee for accuracy and may include links to websites not listed as a Consumer Reporting Agency (CRA). Information acquired from these bodies is illegal to be used for employment, housing, credit, and other purposes alike, according to laws such as the Fair Credit Reporting Act (FCRA). If you're not sure whether your use of our methods is appropriate, click here for details.