7 Horror Games You Can't Miss on Steam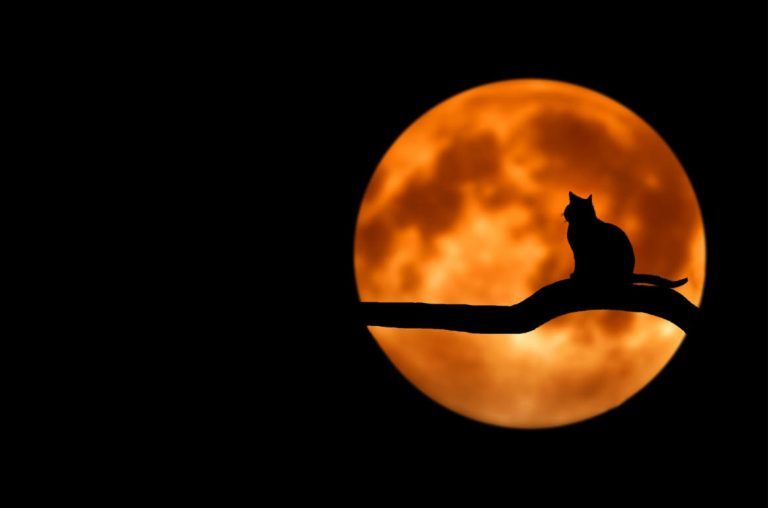 Hey – are you looking for horror games that make you jump in your seat? Or maybe you prefer the "fridge horror" type? Whichever you like, the following 7 games should meet your needs. Note that they're not arranged by horror level or something; just out of my own preferences.
---
1. Lakeview Valley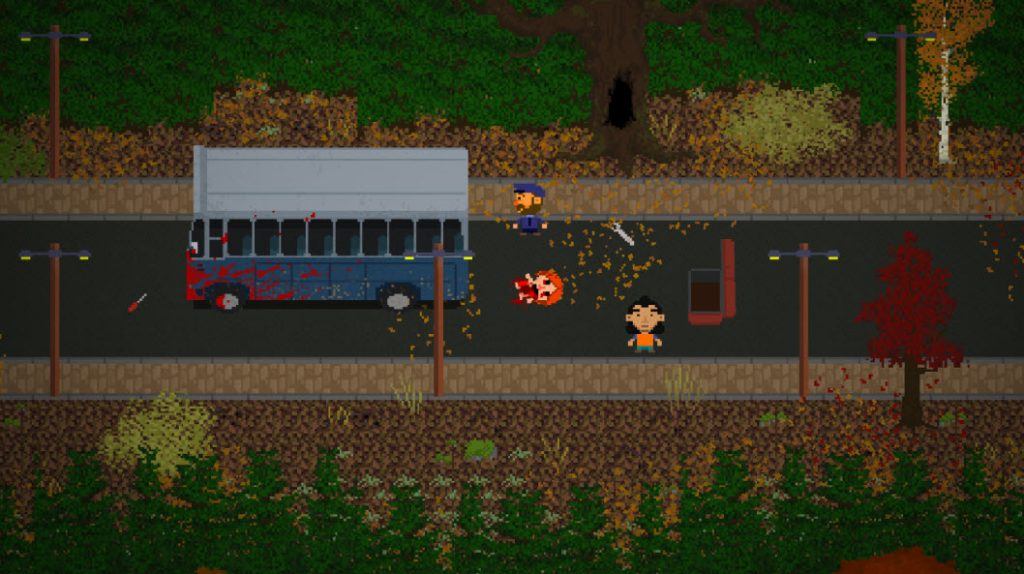 ALL REVIEWS: Very Positive
RELEASE DATE: 22 Oct, 2019
Released on October 22, 2019, Lakeview Valley is relatively new. If you're familiar with horror games, you may have heard of the classic Lakeview Cabin franchise. See how similar their names are? Yes, the two share the same developer. Although they have some sort of connections both in background story and gameplay, Lakeview Valley is barely a sequel of the other so you don't have to play Lakeview Cabin first.
As an indie pixel art game, Lakeview Valley has done a great job of portraying a world covered with evil and sins. You'll realize that when your character has just arrived at the Valley, encountering a badly mangled body of Amy who was crushed by a bus. No more spoilers – anyway, you won't be disappointed by how those creepy and bloody scenes are presented. On top of that, the story is engaging in its own right and you should find much interest in digging out the disgraceful secrets of almost every resident there. Multiple endings provided, too.
Lastly, the game is rather easy to handle. Not skill-based. Easy to start off with. Very low requirements for PC specs. Everything seems fine except for some minor bugs. All in all, I'll highly recommend this game to you guys.
---
2. Outlast (I & II)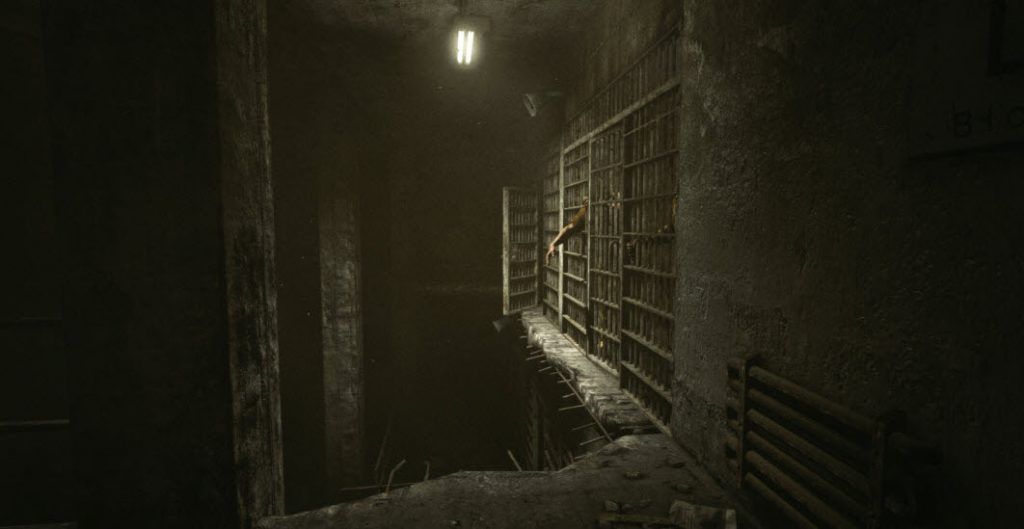 ALL REVIEWS: Overwhelmingly Positive
RELEASE DATE: 4 Sep, 2013 (the first game in series)
This game is definitely known and recommended by lots of people, with a sequel (Outlast 2) released in 2017. But compared with the second installment I personally prefer the first because I take it as more frightening and disturbing. That said, both of them will chill you to the bone.
Aside from the jump scare, this game is worth its salt regarding the eerily horrifying atmosphere. Dim light, mutilated corpses, ghastly footsteps that prophesy the approaching of fatal danger… everything in this "Mount Massive Asylum" (a psychiatric hospital) curdles your blood. What makes the game most terrifying is that your character can only run or stealth to escape from the hunts of the many psychopaths who have fallen victims to a mysterious experiment (which has molded them into even more malevolent creatures). You have nothing but a VCR to help you record your experience and see things in dark areas. No weapons, no superpower. All you need to do is survive and search for an exit till the ending comes. Of course, you'll also uncover the secrets buried under the shell of Mount Massive Asylum during the entire escape.
As a survival horror game, Outlast succeeded in being the nightmare for most gamers whereas it doesn't have complicated gameplay mechanics. If you have the gut to try this game with all your lights turned off – you'll definitely grasp the feeling of extreme dread.
---
3. The Evil Within (I & II)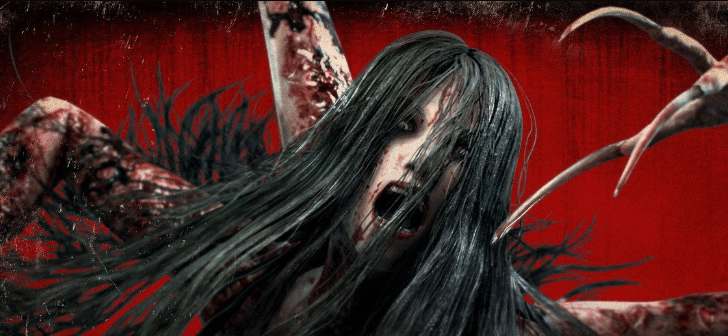 ALL REVIEWS: Very Positive
RELEASE DATE: 14 Oct, 2014 (the first game in series)
Like Outlast, this game series also has two installments as of yet: one released in 2013 and the other 2017. In my view, the first release is more frightening than the second, for its villains have a less zombie-like appearance and the entire atmosphere seems more gloomy. I'm not denying the frightfulness of zombies, but they just don't freak me out as much as the typical enemy of The Evil Within (I) that comes in the shape of a creepy woman with long, black hair – a design blending "Japanese monsters with Western creatures" (according to the official art book of The Evil Within). Just look at the way she crawls on her fours like a spider, her hair flowing wildly. What a horrible sight, especially when she dashes out towards you with a shrill scream. And some of the other enemies also leave me a deep impression, such as the wandering villages who wear eerie masks on their faces.
You, taking on the role of a detective named Sebastian Castellanos, have to fight against the evil creatures in the game. However, you still need to sneak and ambush them in most situations because most if not all of the enemies you encounter are much stronger than you. If you prefer the thrill of melee attacks, you can use an ax or chainsaw to kill them; if you prefer ranged weapons, then a crossbow should be your go-to option. Are you ready to hold your nerve immersing into a world of gore and madness?
---
4. Five Nights at Freddy's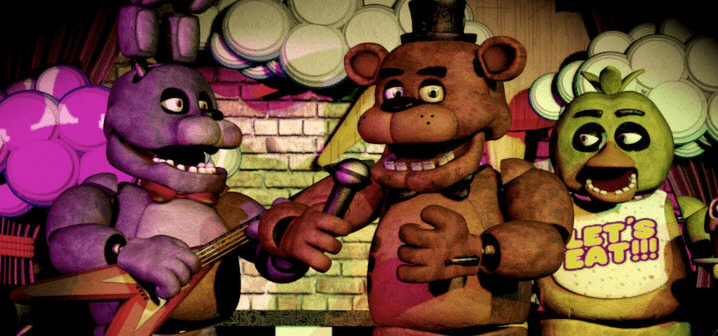 ALL REVIEWS: Very Positive
RELEASE DATE: 18 Aug, 2014 (the first game in series)
The Five Nights at Freddy's (FNaF for short) franchise has several installments, each of them connected in a delicate way. You can piece together the whole story by all kinds of hints and clues, with a little help from your fertile imagination. The plot mainly centers on a number of life-size animatronics possessed by the vengeful spirits of children who died a violent death. They kept patrolling a certain place (e.g., pizzeria, horror theme park. It depends on which installment you're playing) at night and stalking their prey, eager to kill everyone they saw around them.
Besides the disturbing story background, every animatronic in FNaF is designed intentionally to look scary, or at least unsettling. You can use different tools and abilities provided in the series to ward off the bloodthirsty animatronics, yet no harm will be done to them. Throughout the entire gameplay you're only allowed to stay in one room; except in Five Nights at Freddy's: Sister Location you can move between rooms. The game requires a quick reaction though it's easy to start off with. Even if the game doesn't contain much blood and gores, it has made a name for itself as a classic in the field of horror games.
No complicated operation is needed, but to grow into a real master you should have a quick reaction and stick to the phrase "practice makes perfect."
---
5. Emily Wants To Play (I & II)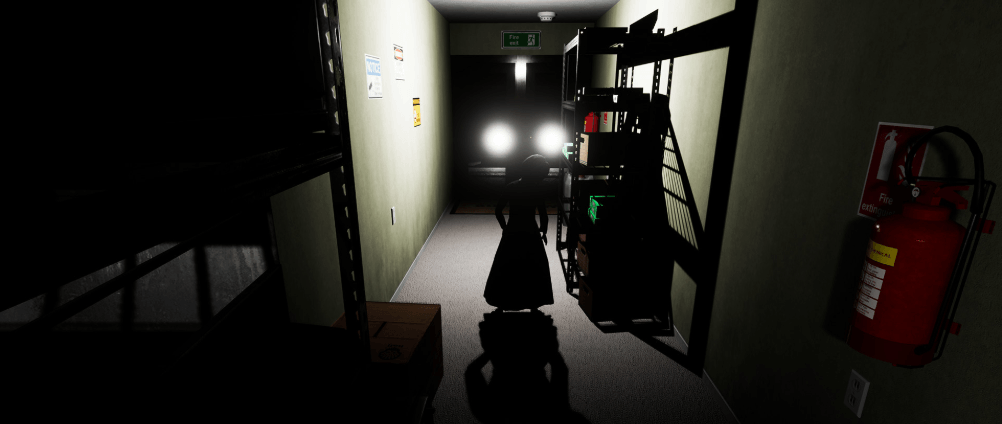 ALL REVIEWS: Very Positive
RELEASE DATE: 10 Dec, 2015 (the first game in series)
Emily Wants To Play is a relatively small game but it's worth playing. The first installment in this series was out in 2015 and the second followed two years later. If you'd like to find something rather relaxing to play in leisure time, this is the one you should go for.
In this game, you need to survive from midnight to dawn while Emily and her creepy dolls will get in the way. As each hour elapses, it's also growing more and more challenging for you to ward off their hunts. But at least you do have a chance to escape when the door of Emily's house finally opens at 6 a.m(unlike the endings of some other horror games in which you're doomed to pass out following tough yet useless struggles). Just enjoy the trip!
---
6. 2Dark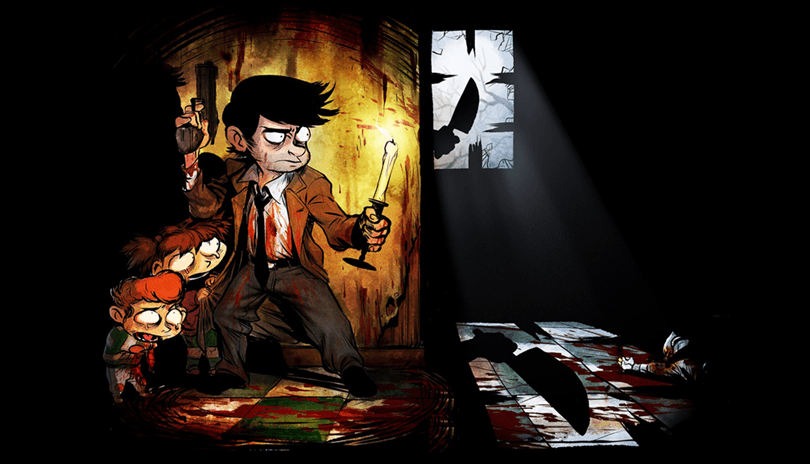 ALL REVIEWS: Mostly Positive
RELEASE DATE: 10 Mar, 2017
2Dark tells a story of vengeance and redemption. The characters in this game have exaggerated, cartoonish designs that render the overall atmosphere less scary. But that's an upside, I suppose; otherwise you may find the plots and scenes too unsettling that depict how kids are ruthlessly abused and brainwashed by villains. Just as its name suggests, 2Dark is full of dark sides, both visually and mentally: for one thing, it's a stealth-horror game that requires you to hide in the dark, and for another, you'll gradually uncover the darkest evil in Gloomywood – the huge, mature network of traffickers behind a string of child abductions.
Casual though the game may seem, it's not so easy to complete every mission perfectly. You'll need some tactics, and that's for sure; remember the enemies' patrol patterns, take advantage of the gears nearby, ambush or trap whom/whatever stands in your way, silently escape from the site with all the children rescued, etc. Most of the time you need to stealth (which is the recommended gameplay), but there are mandatory fights, too. Usually it takes you 8-10 hours to finish the game. Despite some occasional bugs, 2Dark is well-crafted and thought considering its story, music, level design, and all the details displayed.
---
7. Home Sweet Home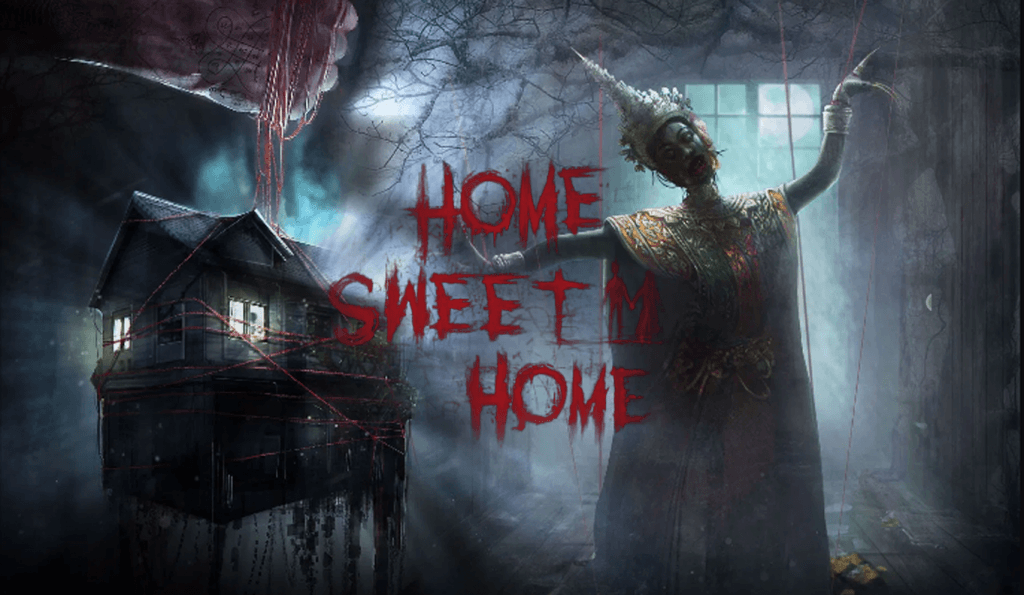 ALL REVIEWS: Very Positive
RELEASE DATE: 27 Sep, 2017 (Episode I)
Horror games of a Southeast Asian theme have a unique and mysterious charm that appeals to me quite often. If you share similar tastes with mine, then Home Sweet Home is what I recommend – a very frightening stealth-horror game based on Thai myths. Apart from its cultural background, Home Sweet Home also encompasses every traditional and classic element of horror: jump scares, eerie ambience, spooky sounds, evil spirits pursuing you… As a typical horror game, it has done pretty well in scaring the players; what else would you expect other than that primary purpose of its kind?
The story is all about a man named Tim looking for his missing wife, Jane. It consists of two episodes: the first came out in 2017 and the other in 2019. Some players complained that the two episodes should be merged into ONE game, not appearing as two separate parts; besides, the second episode wasn't deemed as engaging as the first one (based on the reviews on Steam).
---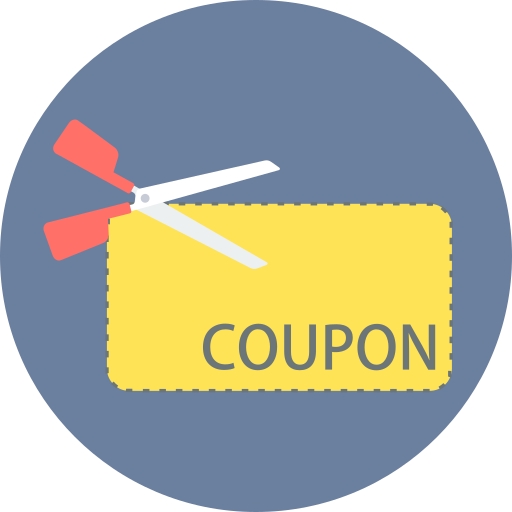 If you're a big fan of horror games (or any other genres of games), you might be interested in game discount codes for online video game retailers and resellers of keys, such as Xbox Live, Green Man Gaming, Fanatical, G2A, and the like. Check out the following posts and save big on your purchases!
Game Discount Codes | 2020 | 100% Work
Why Green Man Gaming Coupons Not Working? | April 2020
Or if you also look for money-saving tips, deals, coupons, and discount codes in other fields of your life (say, grocery, clothing), simply visit Supereasy.com and DE Coupon to get yourself the best bargains. 🙂