If you want to convert a TIFF image to a JPEG image, you've come to the right place! Here is the quickest and simplest method to convert your TIFF image to a JPEG. Follow the steps below:
5 simple steps
Step 1: On your keyboard, press the Windows logo key and type paint. Then, select Paint.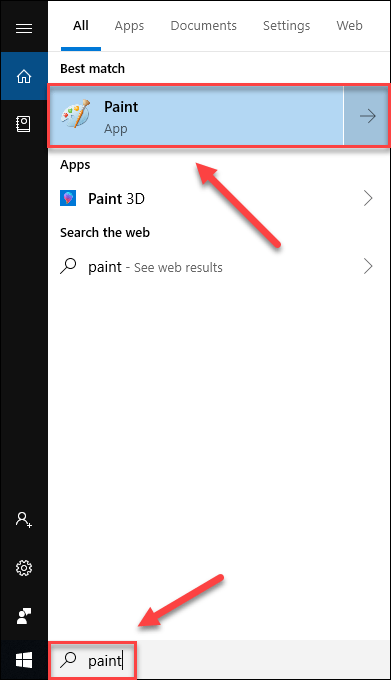 Step 2: Click File, then Open.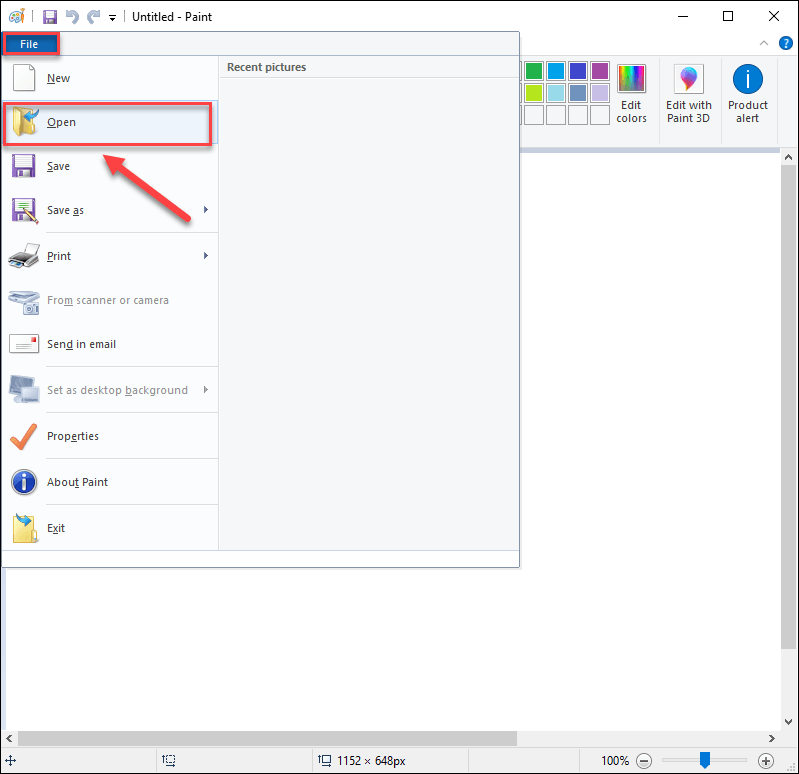 Step 3: Highlight the image you want to change, then click Open.
Step 4: Click File, move your cursor to Save as, then click JPEG picture.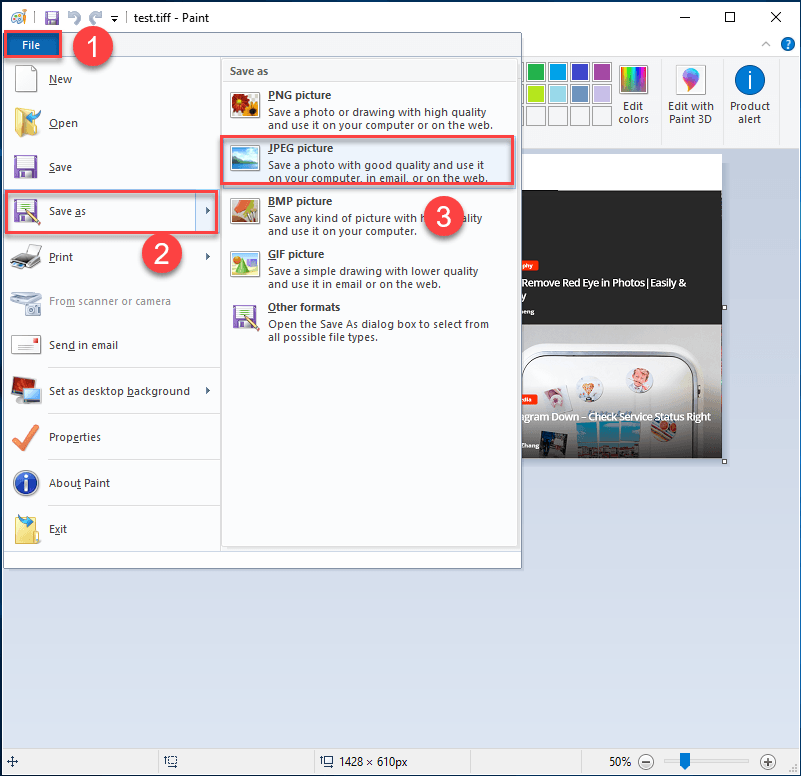 Step 5: Click Save.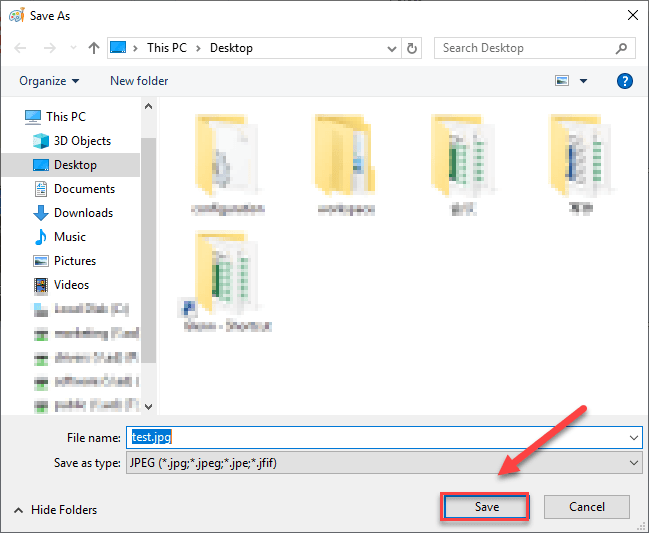 That's it. Hopefully, you would find this article useful and easy to follow. If you have any questions or suggestions, feel free to leave a comment below.