Trying to reconnect with a long lost friend, or want to find someone you once had a crush on?
If you're looking for a way to find the latest information on someone, you're in the right place. Unless you're living in a cave, nowadays it's quite hard to hide digital footprints completely.
In this ultimate guide, we'll show you all the ways (basically) to find more about a person, including but not limited to recent pictures, email, current address and phone numbers.
What kind of information you can find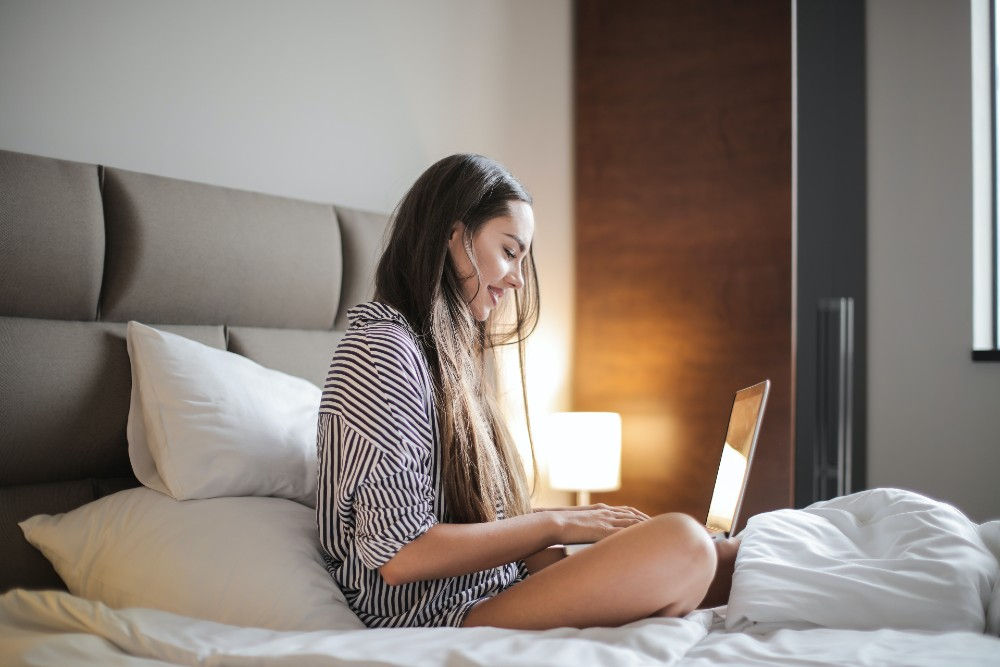 Finding information on someone requires time and effort. And the results usually depend on how much you already have. That said, with the proper tools and methods, there's no limit to what you can find.
In this post, we'll show you how to find the following, and more:
current & history address
phone number
criminal records
owned properties
family members & relatives
education
How to find information by name
Unless that person has the name changed, there's a large chance you can get all kinds of information with just a name.
If you only know the name of that person, you can use these methods to find the information. Methods may vary depending on what kind of information you want to find.
Method 1: BeenVerified


To get all the information easily and quickly, you're going to need the right tool. And that's why we recommend Beenverified, a powerful people search engine that can help you track down literally anyone.
At as low as $1, BeenVerified gives you direct access to billions of public records. You can search by name, phone number or email address. Usually the results include the following:
Phone number
Email address
Social media
Assets
Current and history address
Here's how you can easily find all the information on someone:
Go to the search page of BeenVerified. Enter the name of that person and hit SEARCH.

You can set other filters to make the results more accurate. In minutes, you'll get the full report of the target person.

Method 2: Spokeo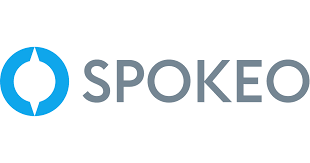 Spokeo is another leading people search engine. Founded by four Stanford grads, Spokeo gained its fame by stacking social media results and public records. By entering a name on Spokeo, you know basically everything about this person, such as where he lives, where he went to school and how much he makes.
To search someone by name, first go to the search page of Spokeo. Then enter the name and hit SEARCH NOW.

You'll get a report that contains all kinds of information. It may include the age, address, family info, criminal records of that person.

Method 3: Search on Google
Among all the means of finding someone for free, searching on Google can be the most legit one. You can take your chances and look up the name on Google, and more often than not you would bump into something valuable.

And the broad set of search operators make it easier to locate the person you're looking for. For example, you can use double quotes to specify the additional information such as schools, addresses and aliases.
Method 4: Search on social media
Humans are inherently social. In this world that's so connected, basically everyone will be on social media. These platforms might differ in search types, but all in all they want to connect you to others so that there'll be more users. And that's what you can take advantage of.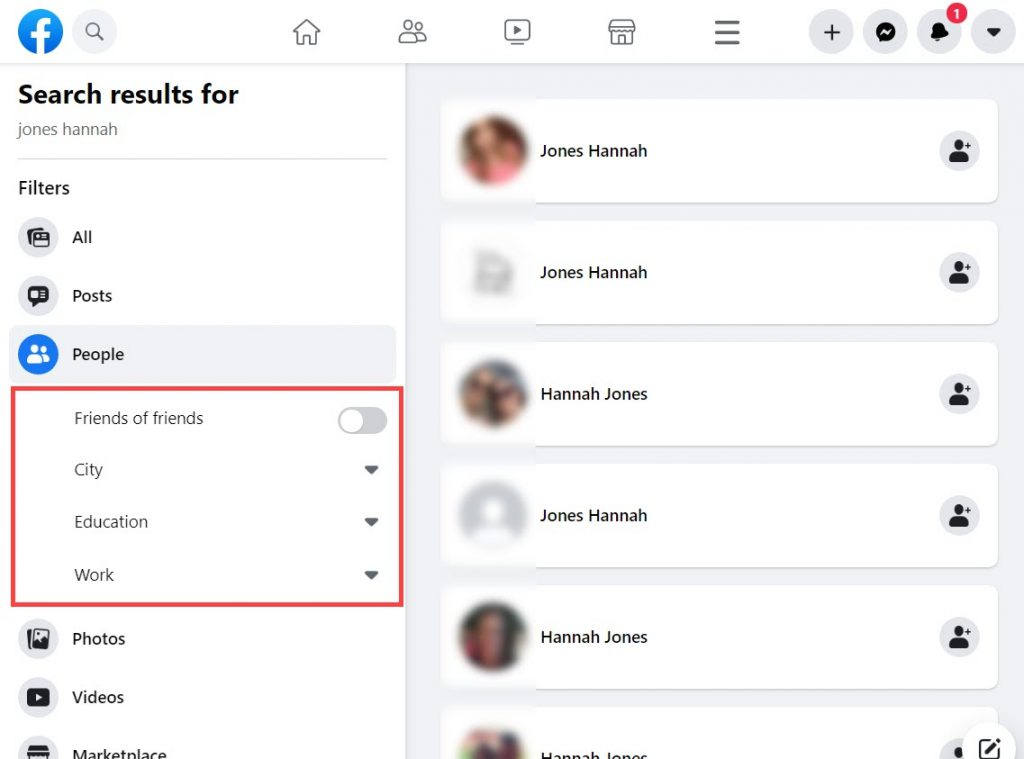 Facebook, for example, provides an accessible search portal where you can find a person easily. It works like a people search engine, where you can choose the city, education background and company to narrow down the results.
You can look up the name on various social networks, such as Instagram, Twitter and OnlyFans. But in some cases this could be a dead end, since most people won't be using their real names.
How to find information on someone from phone number
If you want to find out who owns a phone number, try the following. Since numbers are relatively hard to come by, it could be easier to identify someone with a number.
1. Look up the phone number on BeenVerified
BeenVerified is one of the best people search engines for finding someone online. You can search a person easily, using just a name or a phone number.
BeenVerified is a all-in-one search portal of a huge database. By looking up a phone number, you get to know who the owner is, where he lives and how active he is on social media.
Here's how:
Open the search page of BeenVerified. Enter the phone number and hit SEARCH.

You can provide more information to narrow down the search. The report will come out in minutes, and it may include the name, address, social media accounts and criminal records of the owner.

BeenVerified is a subscription-based service. If you're not a member yet, the good news is BeenVerified is now offering a 7-day trial, which costs only $1.
2. Search the number on Spokeo
Spokeo is many people's go-to people search engine. It aggregates data from social media and public records, saving you the time of trawling government documents. The service is quick at getting the information you want, and all searches are carried out stealthily so that no one would know you searched for it.
Here's how you can search someone by phone number:
Go to the Spokeo search page. Enter the phone number and click SEARCH NOW.

In the reports you may find plenty of information, including the name, address, family members and social networks of the number owner.

3. Sync your contact on social media
Many social network apps offer a find-your-friend feature. In other words, you can find someone's profile using just the phone number. Currently this feature is available in major social media apps, such as Facebook, Twitter and Instagram (the name may vary in different platforms). To use it, simply add the number to your contact list and sync it on the apps.
Note that this requires you to sync your contact list with the platform. You can go for it if you trust the platform with your personal information.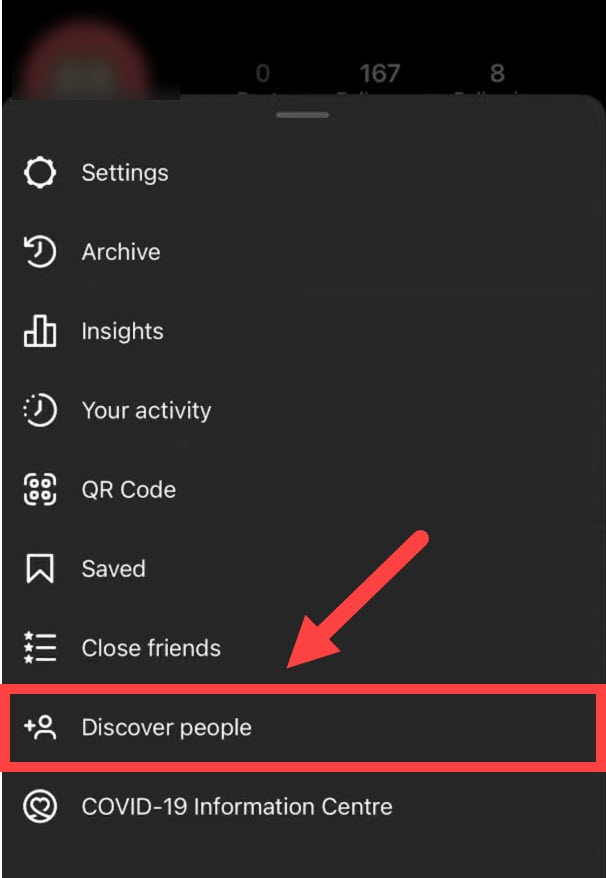 How to find information on someone from email address
If all you have is an email address, the chances of finding the owner would be smaller. But still, you can take your chances and try the following methods.
1. Reverse the email address on PeopleFinders
Finding someone using an email address is challenging, but it's still possible—you just need the right tool. And for this job we recommend PeopleFinders, a professional people search engine that's been around for two decades. With a huge amount of aggregated data pulled from public records and social media, PeopleFinders can give you almost everything about an email address.
Open the search page of PeopleFinders and search the email address.

Wait for PeopleFinders to search the databases. The final results may include name, address, and other pertinent background info about the email owner.

2. Search the email on social media
You can also search the email directly on platforms like Facebook and Twitter. But this will only work when the email address is listed in the profile. A lot of users don't have this listed for the sake of privacy.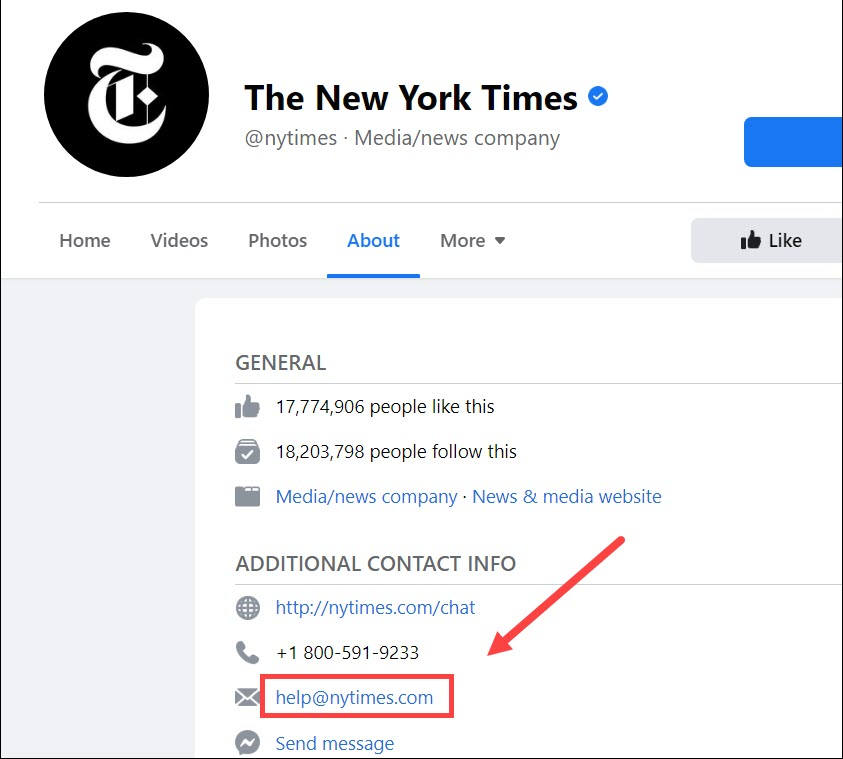 3. Look up the suffix

An email address, such as john.smith@example.com, consists of two parts: a local-part (prefix) and a domain name (suffix). If it's an uncommon suffix, for example a domain looks like a company or organization, you can go further and find out if it's on LinkedIn or has its own website.
If it's a regular domain, such as gmail.com, outlook.com or hotmail.com, you might need to reverse in people search engines.